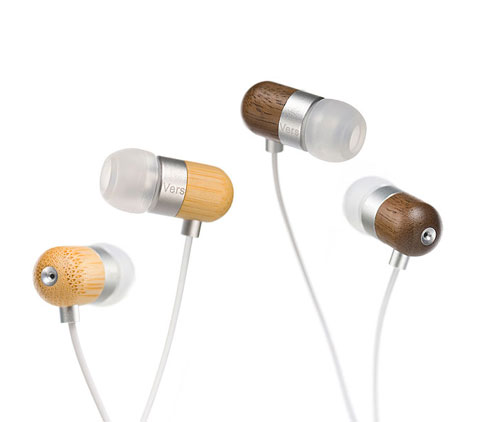 We all love to listen to music, but there's a huge difference between 'listening to music' and 'enjoying it'. The 1E Earphones from Vers are all about enjoying music while keeping everything in style. This unique earphone set is crafted from sustainably sourced hardwoods and bamboo which grant the mellow sound of nature each time you plug them into your device.
With a passive sound isolation design this natural treat grants you the blocking of 90% of the surrounding sound, while making every tune crystal clear. Another great feature is the integrated microphone built into the cord, allowing you to mute, play and pause. Easy to use, simply plug the 3.5mm jack into your favorite device – iPhone, iPad, MP3, or any other media player, and enjoy.
Available in three different wood shells, the 1E Earphones comes in Bamboo, Cherry and Natural Walnut, each one gives the earphone a different and beautiful solid design and contribute to the acoustic sound and all because of a perfect handmade curves which make this earphones a masterpiece.
The earphones come in a felt-lined recycled metal carrying case that protects them from any harm. Also for every tree Vers is using in the production of those earphones they plant 100 more trees to preserve nature and keep the forest alive. So all is left is to close your eyes and let nature's melody do its thing.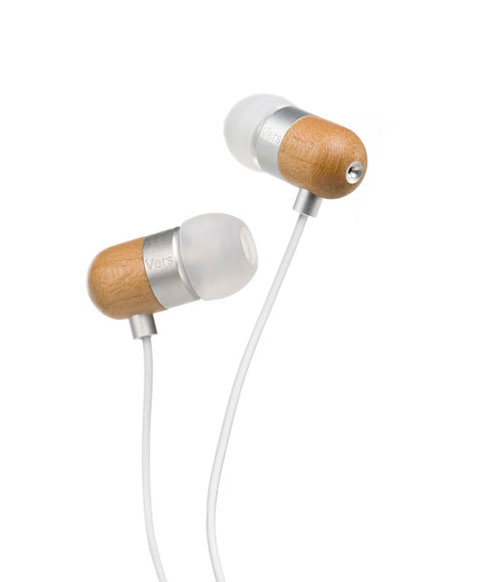 Buy This Item