This tiny weekend cabin sits on a deep and narrow wooded lot on a high bluff overlooking Puget Sound. The design of the structure is geometrically modern, featuring a simple wood framed box design with large glazed openings leading to a developed garden.
Although the structure is located between neighboring uphill houses, the cabin keeps its privacy via a metal clad wall screening the garden.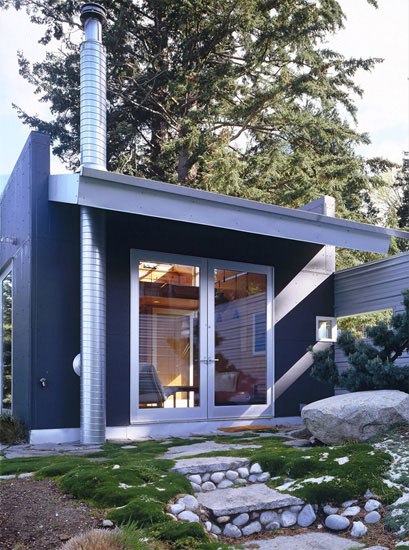 The cabin is extremely compact, only 352 sq. ft., however inside there's enough space for an open plan living room with a small kitchen, bathroom, and storage space. A ladder leads up to a sleeping loft above the open living space below.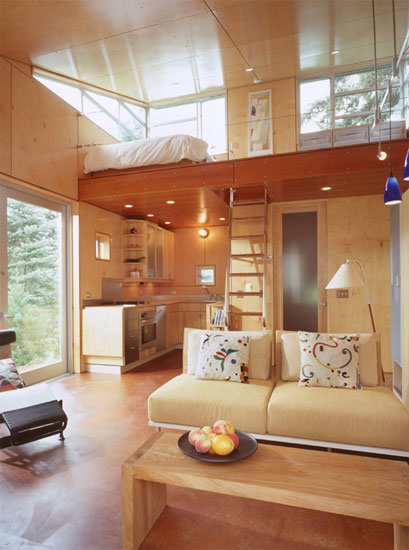 I love the space-saving design of this small retreat, both inside and out. For example, the use of a sloped shed roof presents the opportunity to stream in loads of natural light through glazed voids between the roof and walls. And that's not all, imagine yourself waking up in the morning to wonderful vistas from your sleeping loft.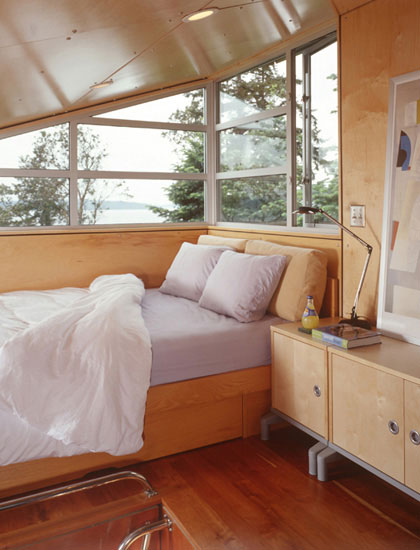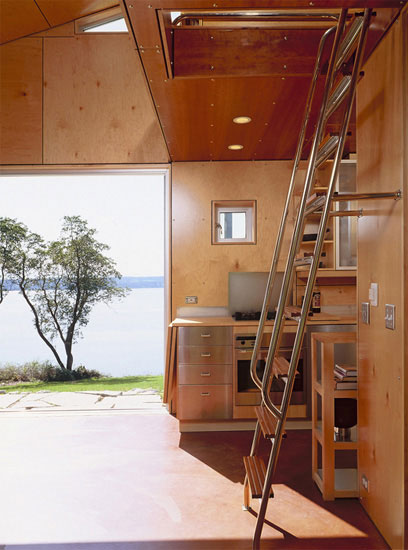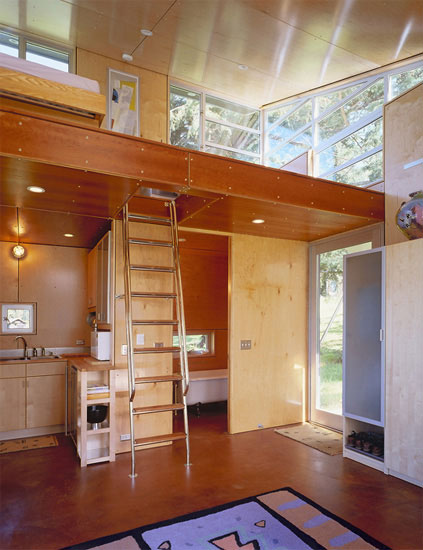 Architects: VC Architects
Photography: Steve Keating