This small modern prefab house, designed by Hive-Modular,is called 'B-Line Small 002' and is situated in Minneapolis.However, its name is the only complicated thing about this 1,420 sq. ft. family home.
Clear lines, unambiguous colors, unpretentious, yet functional form is displayed throughout this house – its windows, roof, siding of the walls, and the harmony of volumes – all these elements make the house what I call 'architecturally good and/or proper'. What you see is the HOUSE itself (not design, not some style of architecture etc.), you just see a properly made home for people who are content with their lives and the spaces they live in.
The content of two bedrooms, 2 bathrooms, an office, an open plan living room, a kitchen and a dining room makes the house convenient, especially for a young couple and their child. I suggest that in some years the family may consider moving to a bigger and fancier house, but they just as well stay here.
The site of the house is not big, rather narrow, which dictated the rectangular and long shape of its shape. Being a young person, I think the building looks extremely attractive in comparison to the adjacent houses! What I also like is the two entrances to the house and that everything, that is needed, is situated on the ground floor.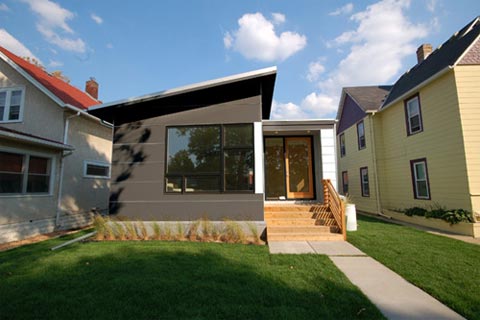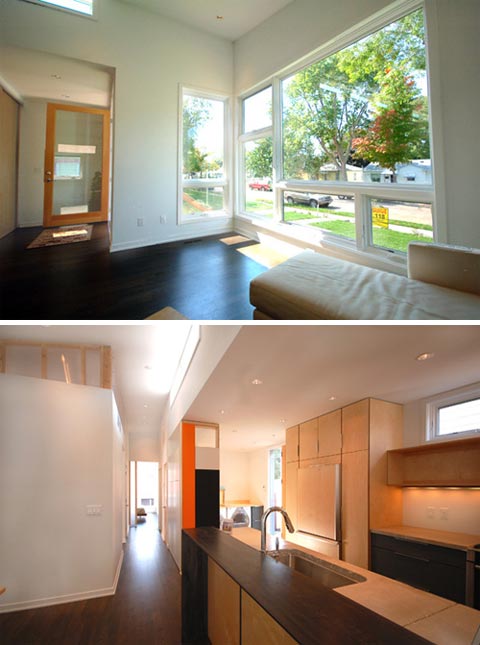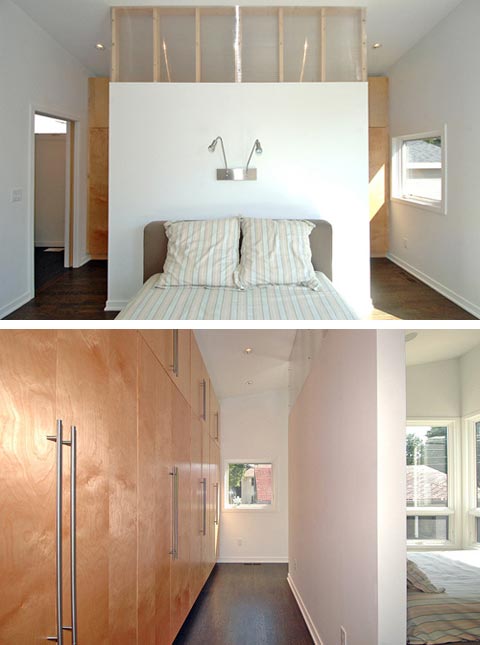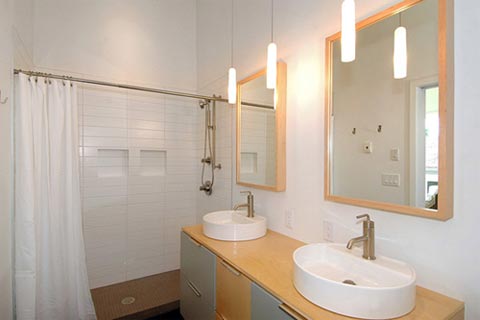 Such an approach to space (when you don't want to use/to have more than you have) is very modern, reasonable and worth choosing it for yourself. Such an approach corresponds also very well and is actually extended by the green aspects of this prefab home (yes, it is an eco-friendly project) such as rain water collection, low-E, argon-filled windows, no-VOC paints and finishes, and more.