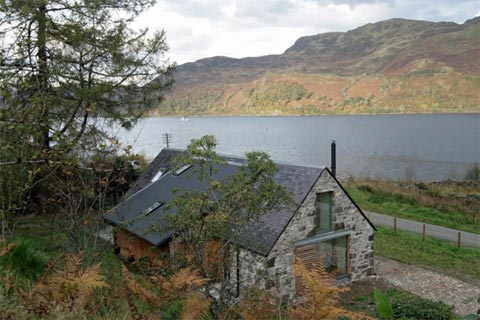 "Wherever I wander, wherever I rove,
The hills of the Highlands for ever I love"
Oh, the Highlands, the piece of nature so beloved by the great Robert Burns. But let's not get too lyrical… it's not the hills of the Highlands themselves I am going to tell you about, it's a peculiar house on a lake which caught my attention this time. The Leachachan Barn is situated on the banks of Loch Duich in the Western Highlands of Scotland. A pretty barn house, I would say, with an area of 1,200 sq. ft. and magnificent views of the surrounding mountains and lake.
The ground floor consists of an open plan area, including a kitchen, dining room and drawing room. The big master bedroom is also here, downstairs. The utility and ample rooms increase the level of comfort of the house. The additional bedroom is situated upstairs. The interior includes a mezzanine with a cozy lounge area, overlooking the main room.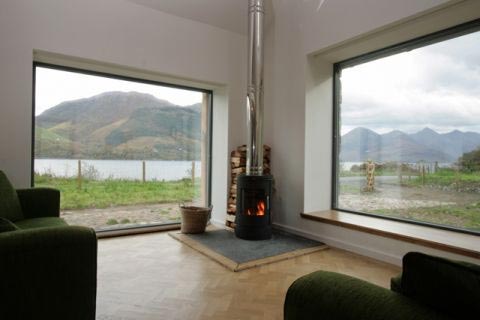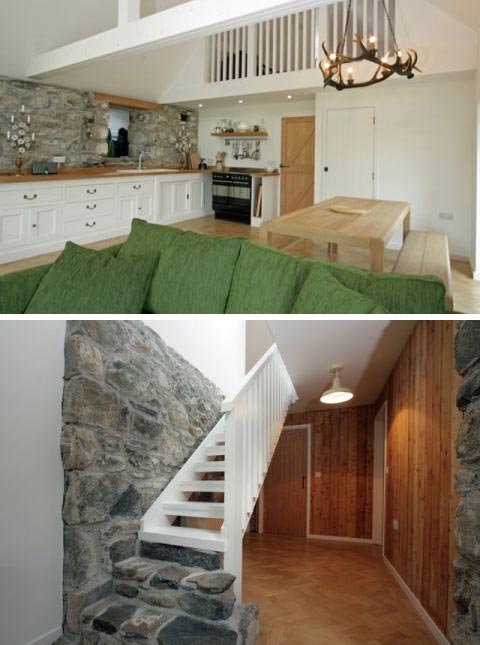 The openings of the main facades are untouched in their original form (so big! – thanks to the former function of the building: the working horses were kept here), whereas the gable facade makes us doubtless that the reconstruction took place and that it is a home for people now.
Let us not argue about the conservation principles of leaving the architectural substance as it was originally, let us just admit – we like these astonishingly new openings in the gable, and taking into consideration that they overlook the Five Sisters of Kintail, let me suggest that Robert Burns would probably approve of them.