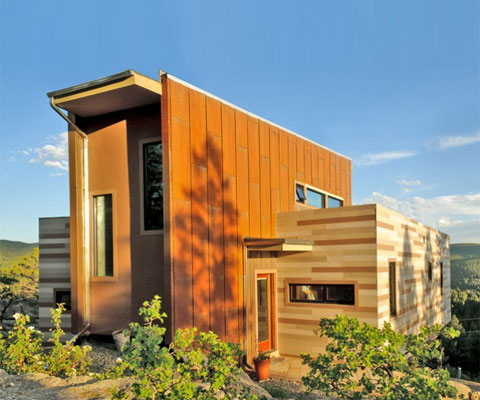 You might think this elegantly modern 1,517 sq. ft. house, in Nederland, Colorado, has nothing to do with prefabricated structures. Yet, not only are two prefab volumes used here, they also determine the planning scheme and the space organization of the house. The primary architects' idea was to take two long shipping containers and put them onto the plot with a certain distance and angle between them. This was the crucial decision which resulted in an outstanding lay-out.
The space between the containers hosts the functions of the living/dining space. The staircase, docked at the narrower end of the space created between the containers, leads to the loft where another bedroom is situated.
One of the containers is occupied by two bedrooms and a bathroom, whereas an office, a laundry room and a kitchen are placed in the other container. The kitchen is opened to the living room, thus being an extension of the common between-containers space.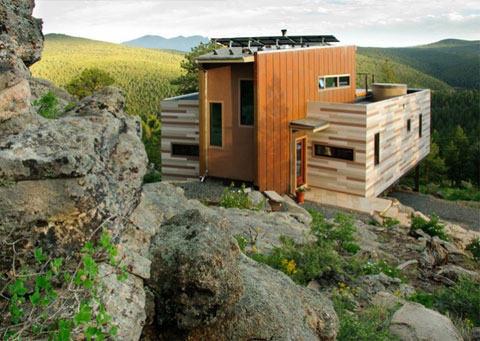 What I really love about the house is the connective function of this between-containers space. Because there are no additional corridors or other buffer zones between the living room and all other spaces, the doors from all the rooms open directly into the between-containers living space. In this manner, the living room plays a role of the core platform of the whole house, where all social functions, including transit zone, are performed. That's why I would call this living/connection/interaction area a house's central inner courtyard.
Together with the eloquently warm-colored interior and exterior design of the building, such a planning decision is perfect for a family with children. It would certainly add up to the family members' socializing while creating a friendly and caring atmosphere among its members.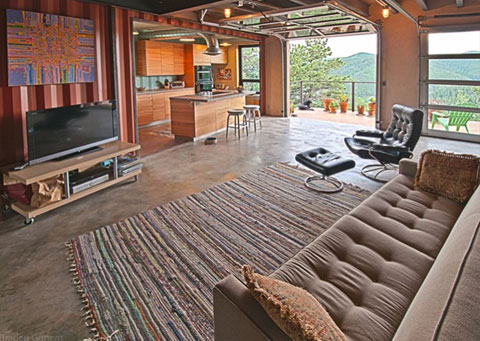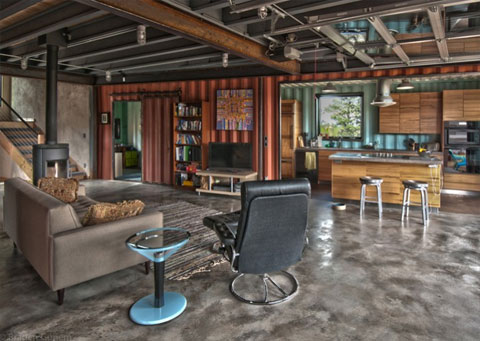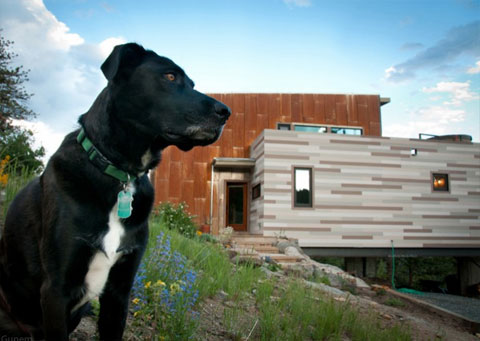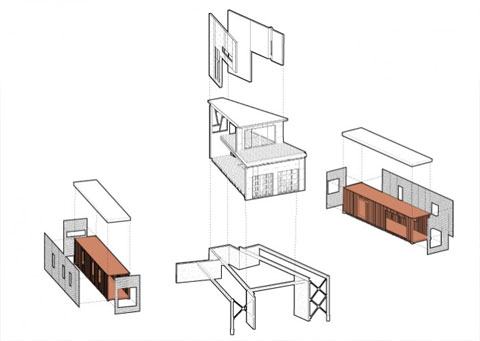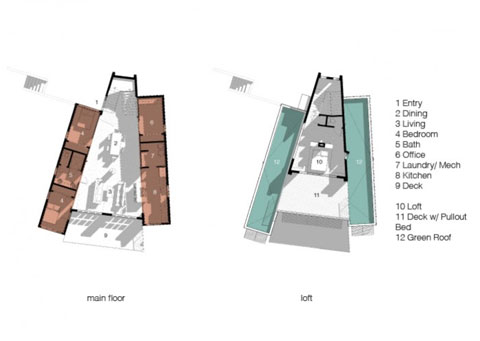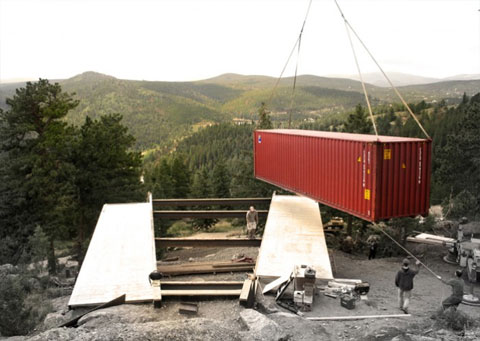 Architects: Studio H:T
Photography: Braden Gunem