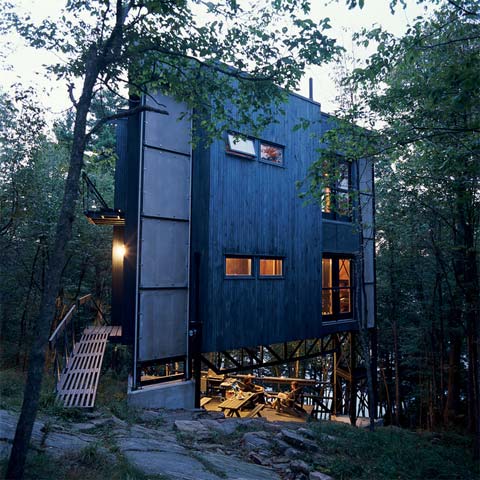 A virgin natural site is always vulnerable to intrusive actions such as constructions…In Otter Lake, Ontario, there's a small holiday home that assumes the precious example of how to preserve safely the most wildest of landscapes! La Tour de Bebelles represents a fine testimony of a variety of strategies to minimize man's impact on such remarkable surroundings.
A triangle plan with 900 square feet constructed area has all its major elements made to be light and flexible…In order to avoid the removal of trees, a prefab steel structure was assembled in place, establishing a few contact points with the site with the use of three "steel feet", as delicate as a bird's feet that carefully touch the ground…
This two level building grows in height to obtain the best views over Ontario's Lake. A ramp leads to the first floor which houses bedrooms and bathroom (a composting toilet confirms the initial desire to avoid intrusive solutions such as the conventional septic tank!).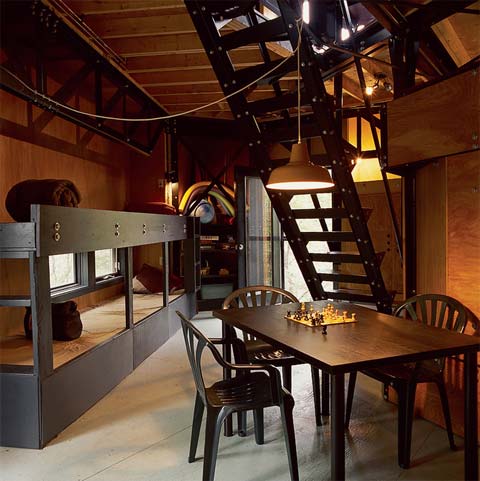 The second floor is accessed by a compact steel stair, reserving its space to kitchen, living and dining areas. The ingenious solution of an open plan provides maximum flexibility of the interior space…can we expect more spectacular details? Yes is definitely the answer…
The exterior surface is finished in fibre cement panels and dark-stained tongue and groove pine siding, blending within the forest tree trunks. Inside, warm wood finishes contrast with the crisp black painted steel structure. But, beneath this amazing volume, nestled among the steel supports and rocky natural ground, a large deck gently calls us to enjoy the surrounding forest…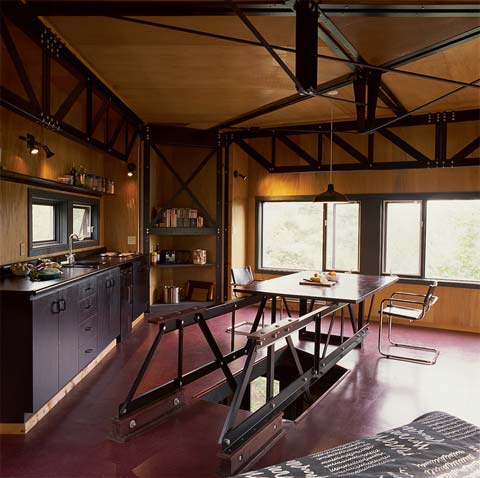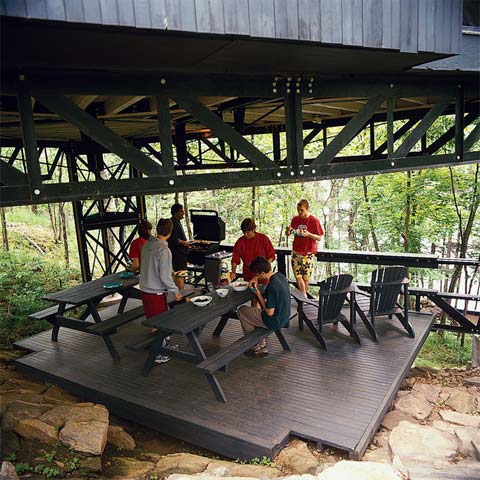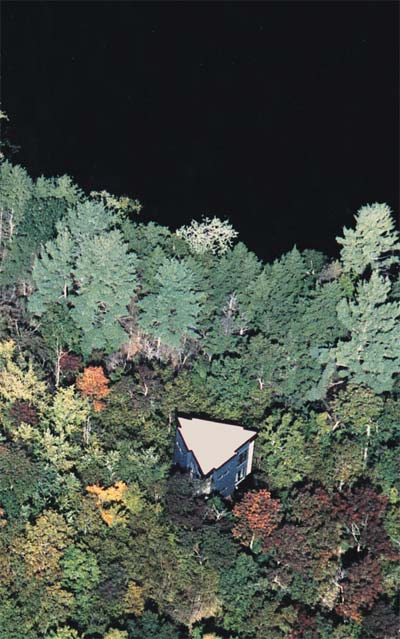 Photography: Paul Orenstein.