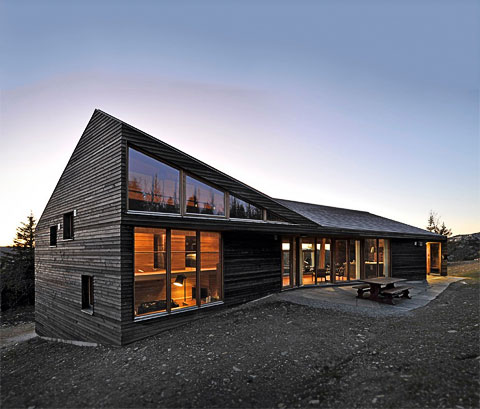 When I first stumbled upon this private home in Kvitfjell, Norway, I thought there was nothing too special about its form. But as I was scanning picture after picture I began to doubt my thoughts, and finally I completely changed my mind – The form is unique yet quite simple in the shape of a slightly twisted block.
The geometrically vivid wooden walls-and-roof cladding, together with the inclination of the plot have been masterfully used by the architects, turning this project into a great design – the beauty of which may not be revealed at first sight. This is the type of architecture which reveals itself slowly…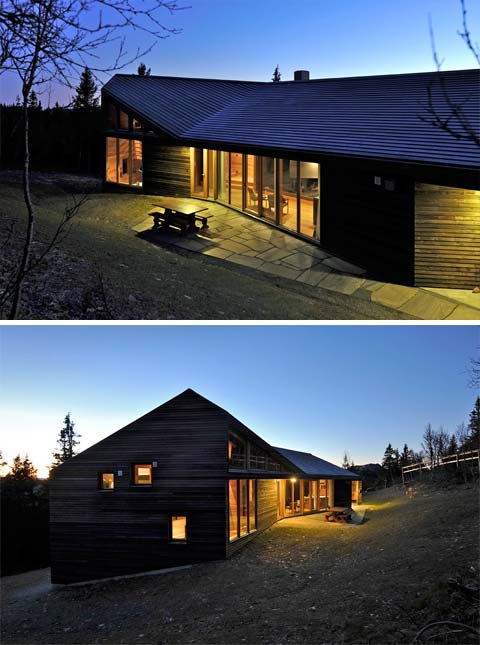 Looking at the form of the house, it's clear that the building was artistically treated by the architects as a body of sculpture. The roof, being in general quite modest (double-pitched and not steeply inclined) makes a noticeable twist at the gable-facade, creating an extraordinary loft space and giving a spicy peculiarity to the gable-elevation image.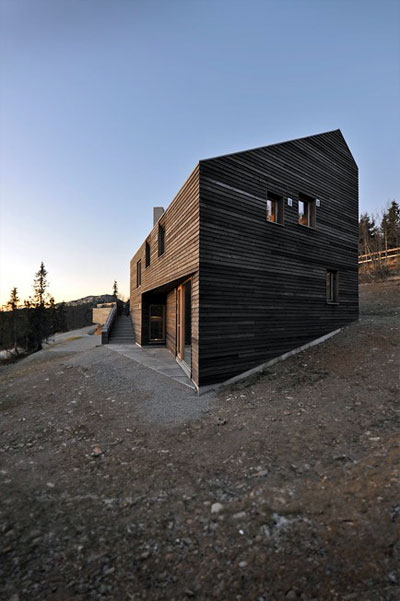 The house body (3,875 sq.ft.) stretches perpendicularly to the slope incline's direction. From one side, the house is visually perceived as a one-storied building, whereas what we see from the other side is a full-scale two-storied facade.
Such a general, global approach to a building form is also visible in the interior design: the designers decided to implement the same finishing material for floors, ceilings, walls and even for various pieces of furniture, so that the interior feels very solid and united.