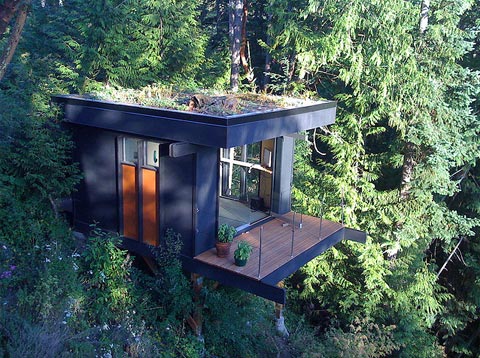 A 21st century sophisticated work developed in the middle of the wildest landscape…Can you imagine? The small cabin that I'm about to show you gives us the hope that a balanced relation between modern world and natural landscapes is still possible!
This perfect relation gains a special meaning by the way it blends seamlessly into the slope of the mountain. Peter Frazier of UI Architects designed it to be a low profile and uncluttered work space as well as a meditation room and a guest house.
The desire of having a quiet, adaptable work space gave birth to this small building. So the main goal was to design an office in the form of a cube in the forest at Chuckanut Bay in Bellingham, Washington. And what a fine result it is.
A cube-shaped form became a natural part of the landscape: a floating steel structure rests over 4 foundation points, sustained by 4 rusty steel columns. An extended veranda comes out of this cube offering a magnificent view over the bay and the surrounding mountains…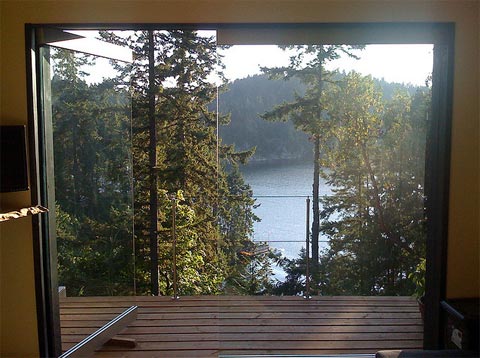 A bar made of wood, which is used as a workstation is located along a side wall. The green roof is a fragment of nature reinforcing the ecological idea of serenity and fusion. Actually a full-height window preceding this wooden deck terrace functions as a big dynamic screen tuned on National Geographic channel… High definition landscape in 3D! What a great space to work and relax in!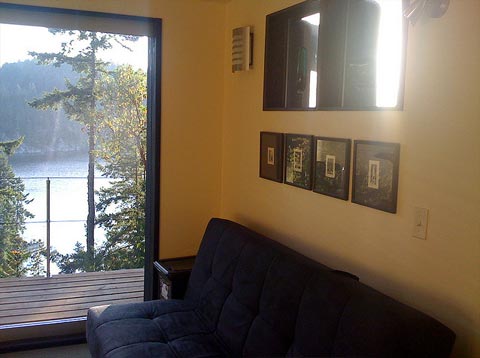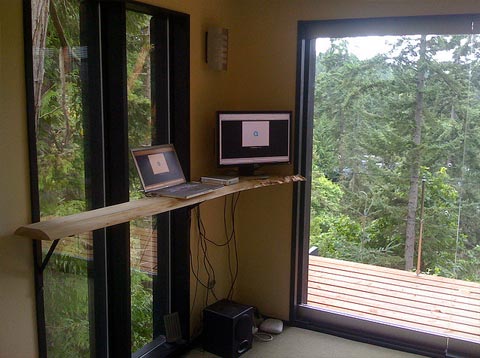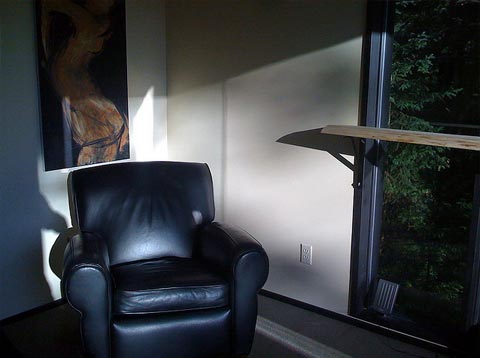 Photography: Peter Daniel Frazier.