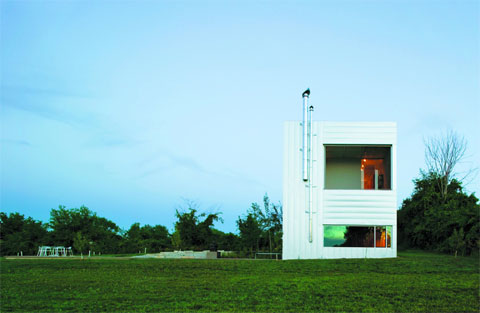 Located in Wisconsin, the Field House is a family home that assembles the shape of a barn… A rural landscape has its silhouette enriched by this contemporary building. This modern barn house reinterprets the utilitarian visual of the agrarian terrain, complementing rather than overriding its neighbors.
It has a total space of 464 square meters distributed in two floor levels. The ground floor is divided in two different areas: a generous garage space (for three vehicles) and a pottery studio at one side; the main entrance (leading to the upper level), a media room and a bedroom at the opposite side.
In fact, the main facade reveals us this internal partition. The front deck that guides us to the entrance door stands at a lower level while the access to the garage is a little higher. The first floor has an open space area reserved for living, dining and kitchen needs. Two bedrooms, an office room, a fire pit and a screened porch close the composition.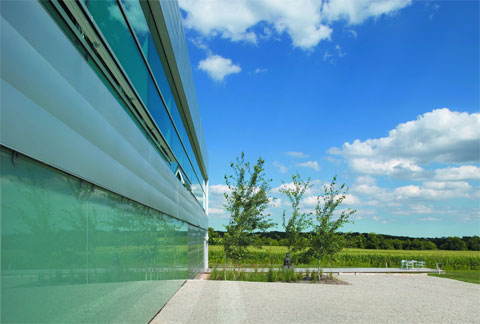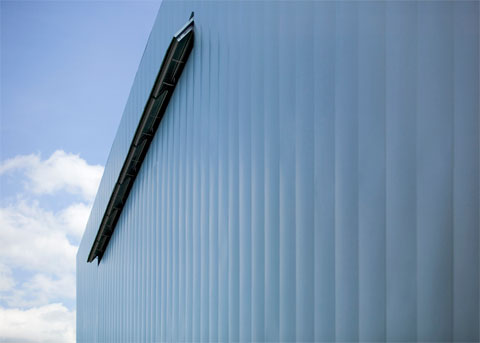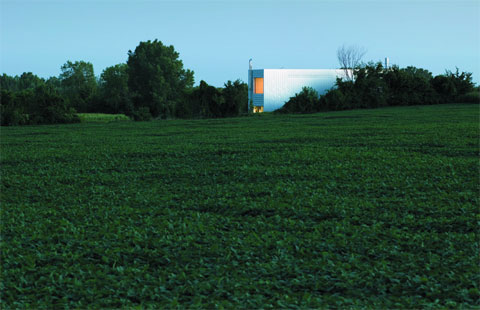 An impressive floor-to-ceiling glazing allows the full perception of the fields outside. Beyond the house's apparent simplicity, a refinement in detail and overall composition is gradually revealed.
The long south facade reveals panels of metal cladding in parallel bands, reinforced by a panoramic window that extends horizontally across the entire front elevation on the first floor. Over sized sliding doors of laminated glass give access to the garage while a sliding plane of cedar panels reminds us of the ancient barn-door theme… This project actually proves us how memory can be a powerful engine to make new and fresh architecture!