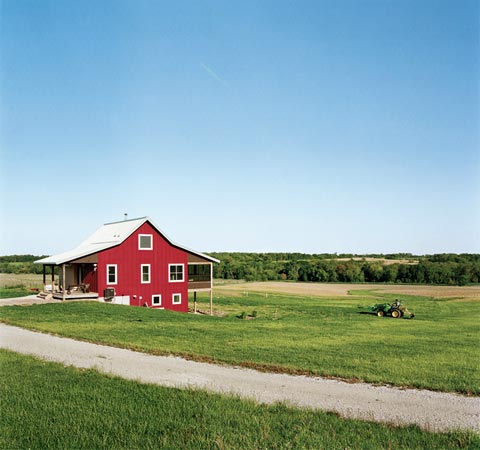 A small modern farmhouse rests quietly in the countryside of Iowa… This 88 sq. m. building irradiates a peaceful and serene atmosphere to the pastoral acres that surround it in all directions. Carefully positioned, the Yum Yum Farm blends modern design with a rural landscape – Quite a challenging union for such an apparent opposite elements…
Still, a clear sense of respect for the particular surrounding context is perceptible even when it's seen from a certain distance… Maybe it's a natural consequence of the bright idea of choosing local craftsmen to build the entire house, so that it could result as a pure extension of the existent community as well as the landscape.
The interior features fir flooring salvages from an Amish farmhouse, deep red plywood panels usually used for concrete farmwork, recycled plumbing fixtures, and modern furniture from Bludot and DWR.
The ground floor works as an open space: the bedroom is separated from the living room by a slatted wall through which daylight passes, creating a comfortable atmosphere while providing privacy between private and social areas.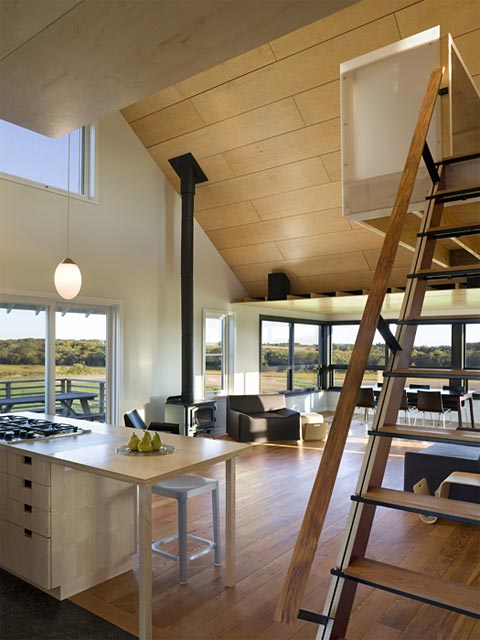 A distinctive wooden ladder invites us to a mezzanine space perfect for an office under a remarkable wooden ceiling… In fact, the workspace table functions as an interior balcony placed over the open living area while pointing directly onto a high window that frames a pastoral view of serene green fields.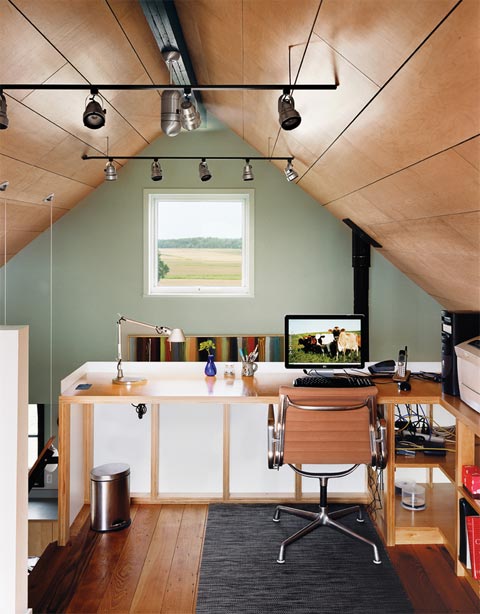 The kitchen cabinets work as an island allowing a pragmatic use along with the rest of the living zones. A pitched metal roof crowns this modern farmhouse extending its boundaries to shelter a pleasant entrance porch…Barn-red walls proudly reaffirm its strong relation with the local tradition… That's what I call a craftsmen contemporary attitude!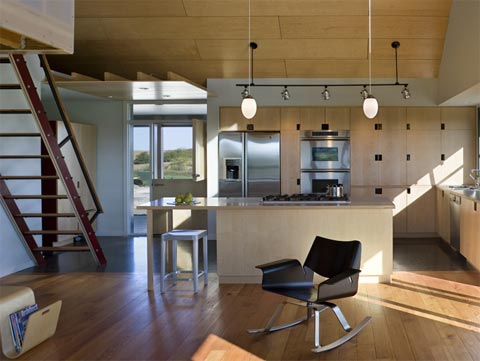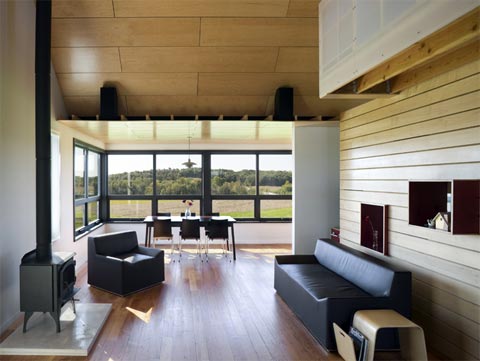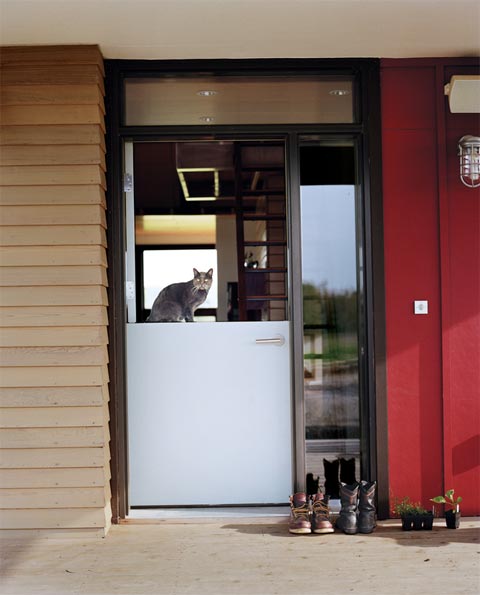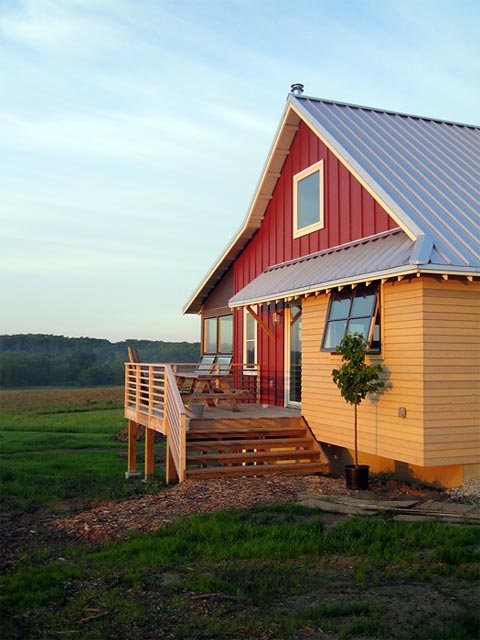 * More info at DeForest Architects
Photography: Mark Mahaney