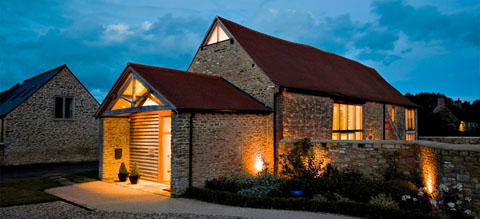 When architects are challenged by any kind of building restoration, one might say that the assembly of old and new becomes a challenge, while a story will be written and constantly whispered to every inhabitant or visitor. That's the case of Brotherson Barn located in Oxfordshire, UK. A contemporary design was developed in order to accommodate a family program within the ancient stone walls of this restored barn house: this new approach acquires form by using its substance to incorporate, complement and unify the remaining of the existing structure.
A total floor area of 300sqm stands brilliantly distributed in two levels without disturbing the ancient volume of the barn. An open plan living area dominates the core of the composition: kitchen and dining areas benefit from the double-height ceiling with its exposed wood structures that sustain the entire pitched roof. Private areas are concentrated at the opposite side of the volume: two bedrooms, a bathroom and a master bedroom with a private toilet complete the domestic program.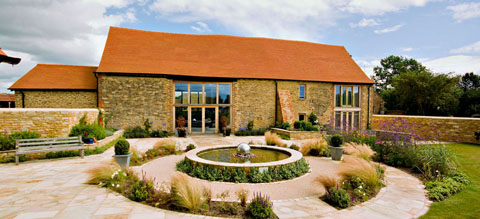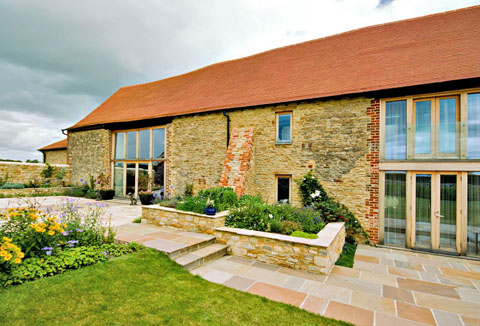 A floating staircase provides the connection between the social open space and the sleeping zone. However, a small mezzanine is permanently available for those who wish to appreciate the conquered juxtaposition of old and new architecture, standing right above the TV area.
Original openings tend to be large apertures to the sides of the building so generous windows were conceived in order to preserve the memory of it. The powerful wooden structure was enhanced by the use of a neutral color for all the interior surfaces: white. Stone walls will efficiently continue to protect the interior of the building, only this time the program switches from a barn to a house…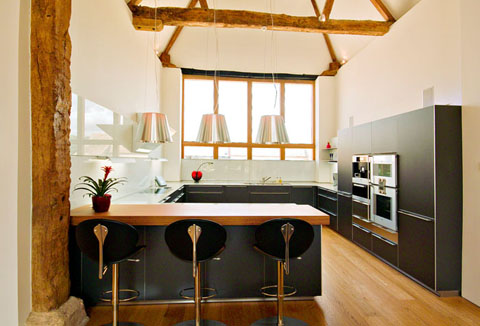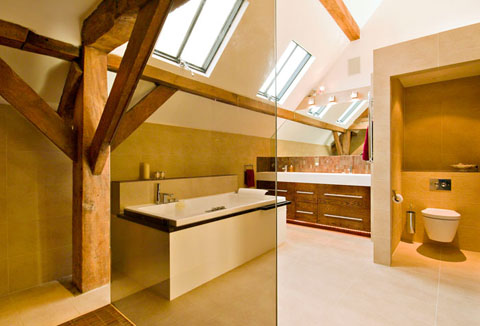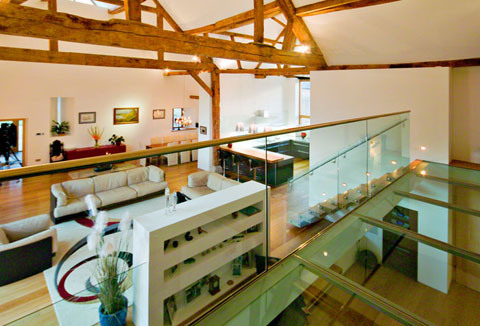 Architects: The Anderson Orr Partnership
Photography: David Stewart