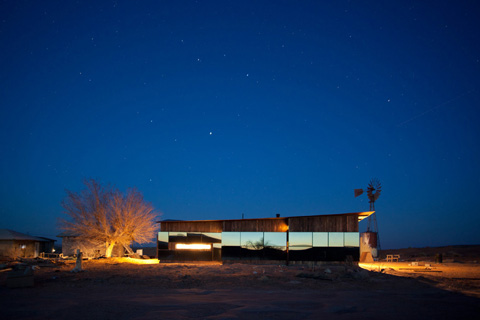 Let me introduce you to a very special cabin built for a Navajo woman by a group of eight architecture students from the University of Colorado in the Utah desert, USA. This unusual constructive process reveals how sometimes less can be the ultimate more! Guided by a senior tutor, this courageous team of future architects rewards us with an outstanding achievement: a successful blend between traditional Navajo values and modern technologies.
Nakai House is placed beside three small buildings and an ancient tree, creating a courtyard that provides protection from the wild desert wind. A single story volume reflects a long and narrow house with one room spanning its entire length. The program is resolved in a very peculiar solution: all bedroom and bathroom facilities are positioned behind a 15 meters long storage and display wall. In fact, inside the closet room a hidden ladder gives access to an unexpected loft plan with a guest bedroom and a tiny storage space.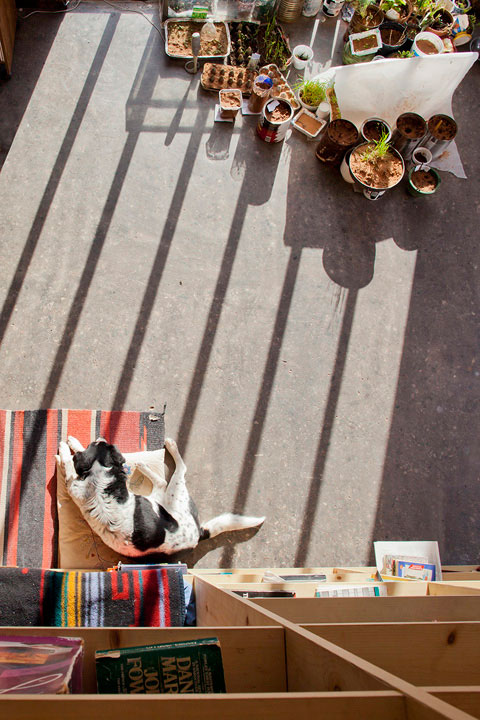 As a replacement for the conventional bedroom, the main sleeping area was designed as a bed-shaped shelf in the display wall as well as the kitchen area. Only a wood-burning stove is suspended from the ceiling in the center of the cabin.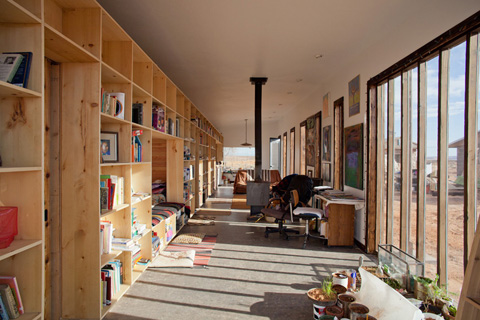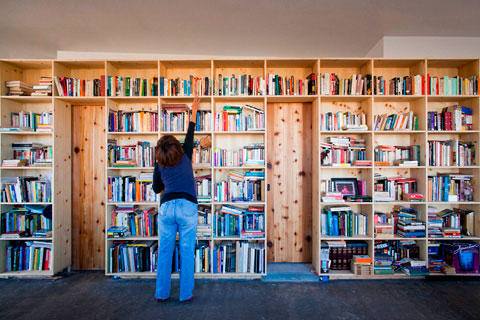 The entire volume is clad with timber planks and recycled glass panels in order to protect the walls from the ruthless desert sun. Interior surfaces are composed by smooth concrete pavement, white painted ceilings and timber panels for room spaces and furniture. This little Indian marvel was constructed in just 80 days… Great job!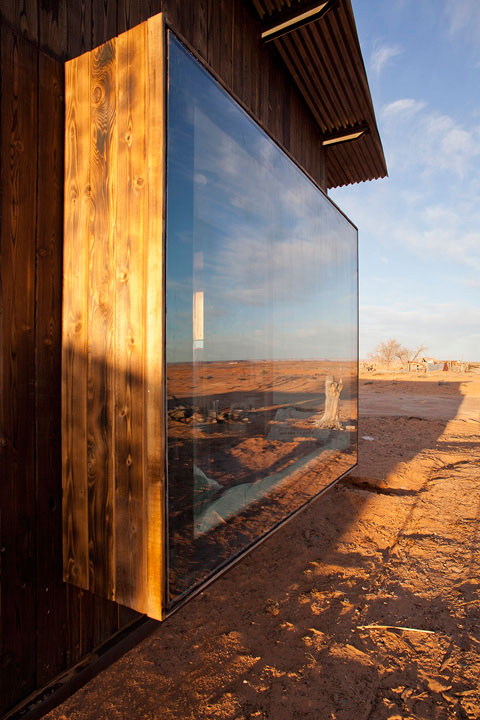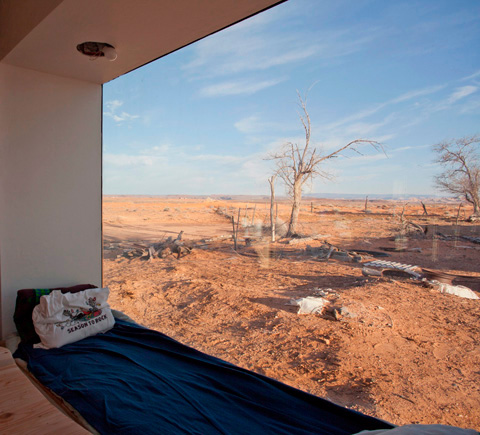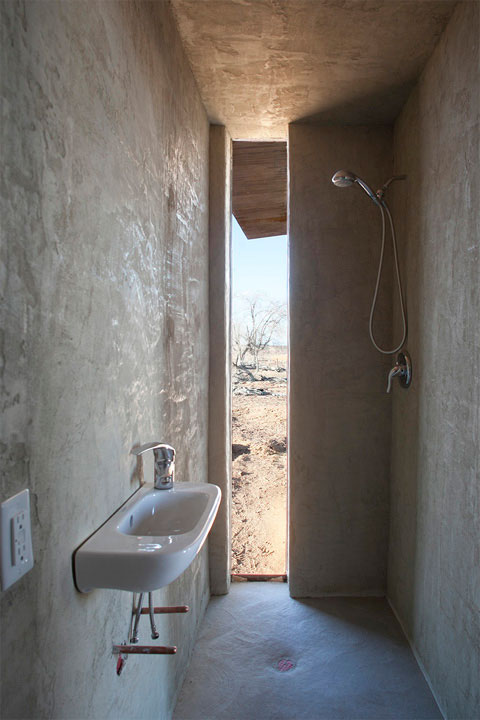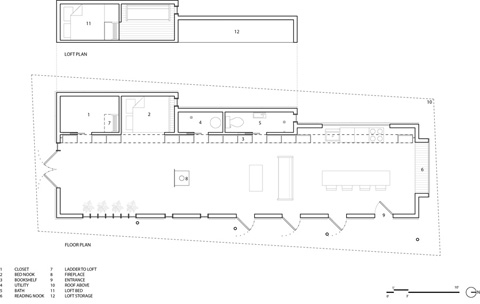 Design team: Milen Milev, Cameron Minor, David Hevesi, Joshua Young, Michelle Pollok, Courtney Hughes, James Anderson

Photography: James Philip Anderson