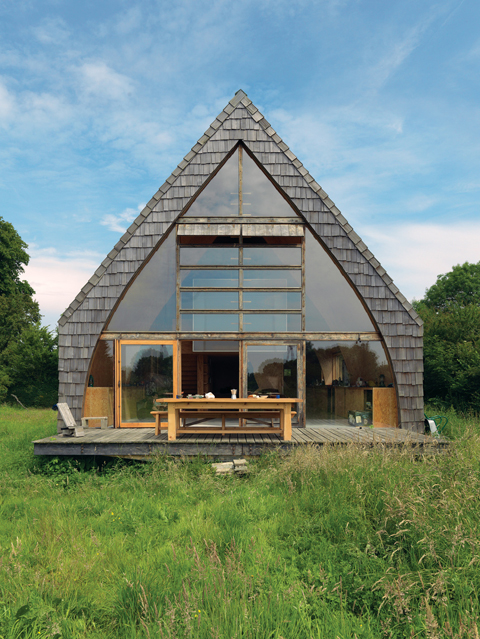 In Auvilliers, France there's a discrete country house for those who sympathize with green fields and fresh air. Barache Residence seems to be placed on site like a wild flower that spontaneously sprouts from a fertile soil without disturbing the natural context around it. One single volume with a symmetrical pitched roof reminds the local traditional barns. Even the access from the road is quite similar to the ancient ones: an earthy path leads up to the front door that can hardly be perceived on the red cedar facade. A mysterious welcome sign is presented to all visitors that can't anticipate the internal configuration of this modern weekend home.
The house divides its length between loft like open spaces and stacked-box niches: the living and dining room are kindly open onto a small wooden deck facing the grassy fields of Auvilliers.
The second floor has three bedrooms – boxlike cubicles – where curtains function as a thin barrier between sleeping areas and corridor. Each bedroom has its own built-in shelf for personal objects.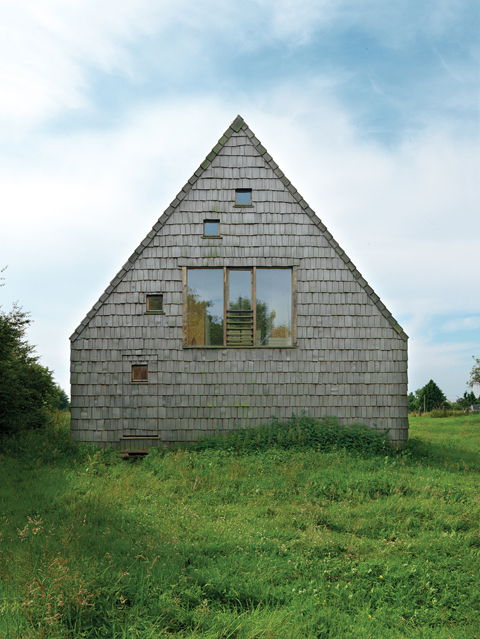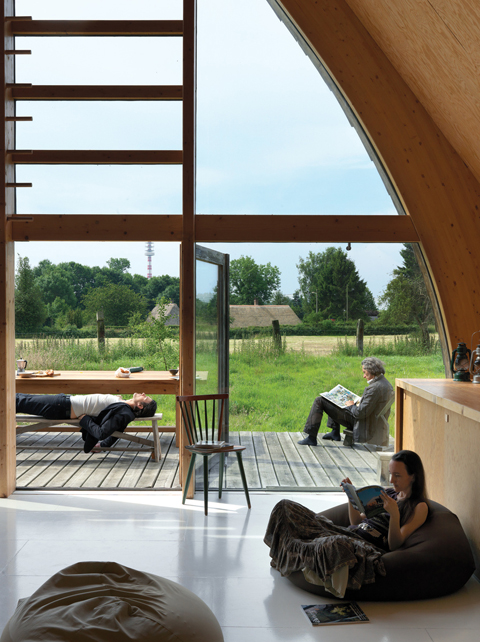 On the third-floor – right beneath the pitched roof – a master bedroom is animated by a couple of peek-a-boo windows offering a quick look over the surrounding fields. Horizontal window panes on the rear facade serve for ventilation creating also a magical glow by nightfall when the house is poetically illuminated by candle lights and gas lamps…
An exposed-wood pattern is fully concentrated on the interior surfaces where plywood walls and ceilings preserve a certain level of comfort and also a deep organic connection with the countryside.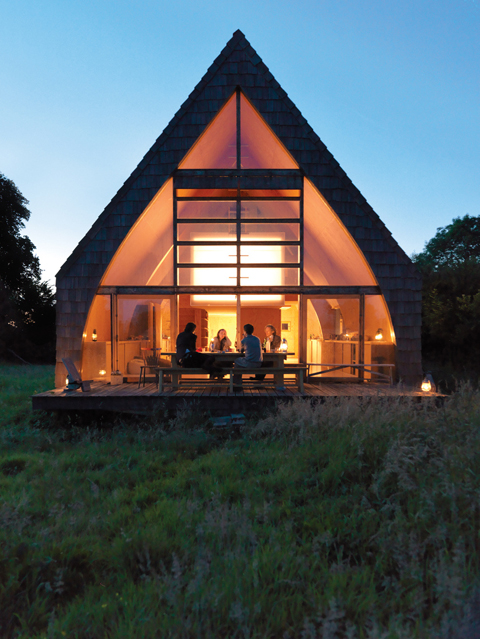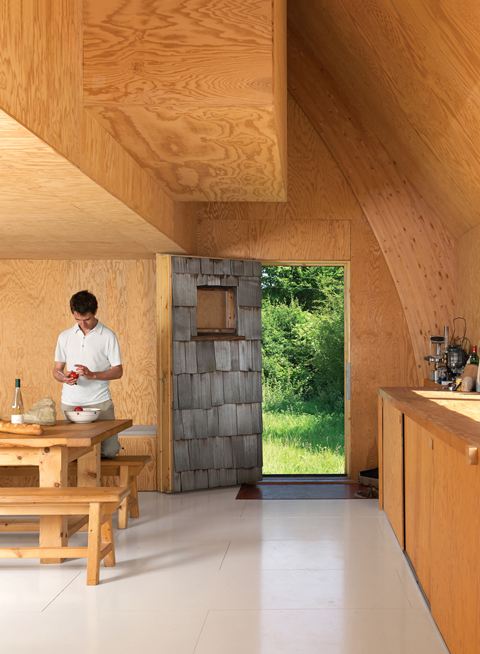 Architects: Jean-Baptiste Barache
Photography: Celine Clanet