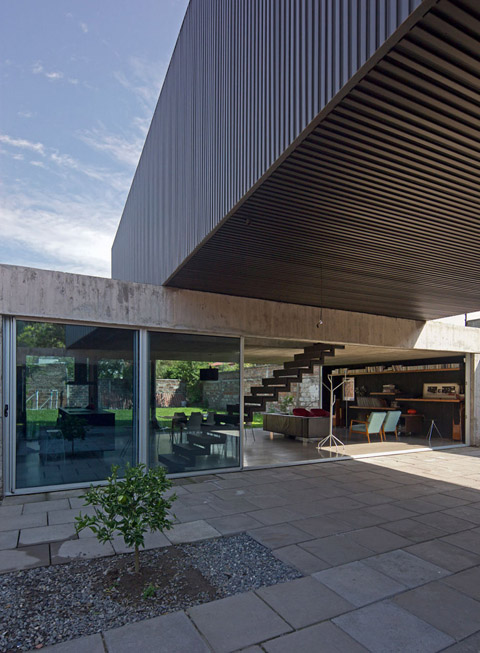 One Patio House turns a conventional program into a splendid composition of volumes. Positioned in the suburbs of Santiago de Chile, One Patio House materializes a simple and efficient answer to the unique climate and the desired relation between interior and exterior spaces.
Two volumes were developed following a set of opposite concepts: the ground floor volume expresses heaviness while the first floor refers to lightness. One is reserved for social areas – kitchen, living and dining areas gather in a single open space – while the other conceals private zones such as master bedroom, two bedrooms and a study area in the middle of the composition.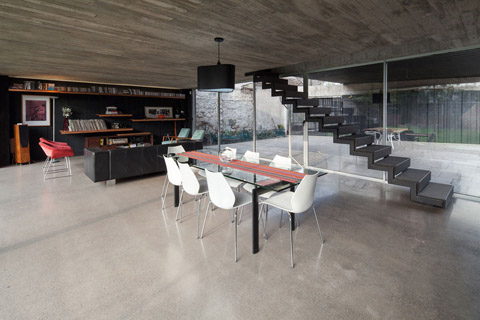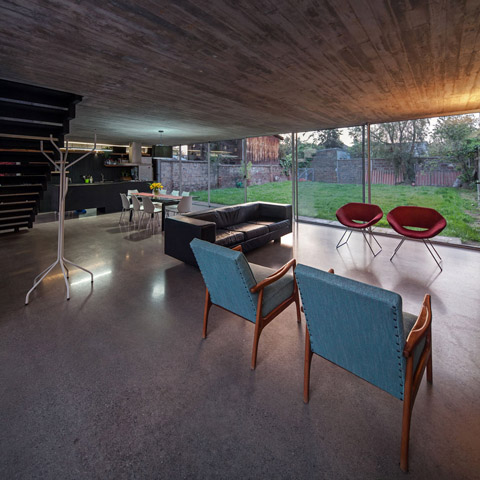 Openings also play a crucial role in the game of opposites: the ground volume has huge sliding windows on both long facades while the upper volume contradicts this rule by opening only the wider facades. When it comes to construction process, also a difference is quite visible between the two: concrete for the ground floor area, prefabricated steel structures for the upper floor.
The interior treatment respects this dual game by revealing the material properties behind each volume: smooth concrete for the flooring of social areas while wood planks are exclusively used in all private rooms. A black steel staircase establishes the necessary bridge between two opposite atmospheres belonging to a single and unique piece of architecture.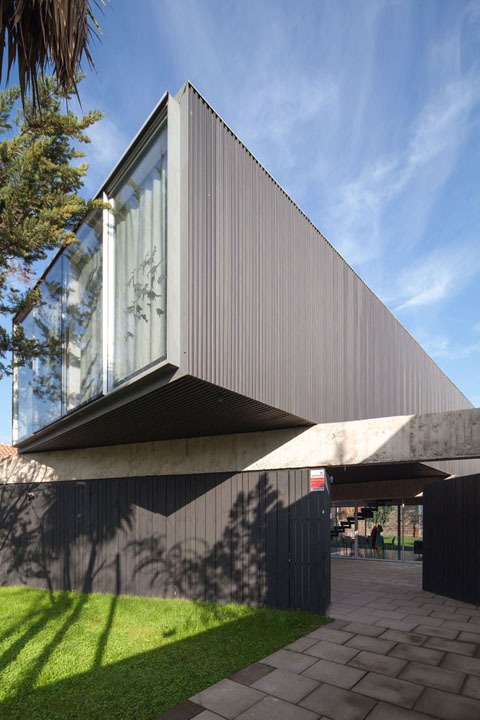 Architects: Polidura + Talhouk Arquitectos
Photography: Aryen Kornfeld