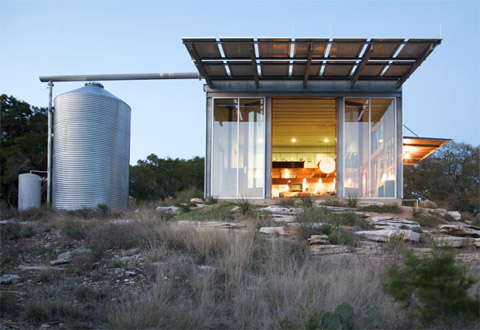 In Texas, a small guest house features a unique mixture of steel and wood combined with low energy off-the-grid elements. This Eco-friendly weekend cabin is located on the outskirts of a dense forest near Lake Buchanan, firmly attached to its natural environment. Predominantly oriented to the south, the cabin's galvanized metal exterior is punctuated by storefront windows that frame outstanding views to the south, east and west.
The composition of the program is distributed in two levels with a total floor area of 136sqm. A small porch and a concrete plinth with four steps receive visitors after a long walk through the dense forest: a magical mystery tour is about to begin.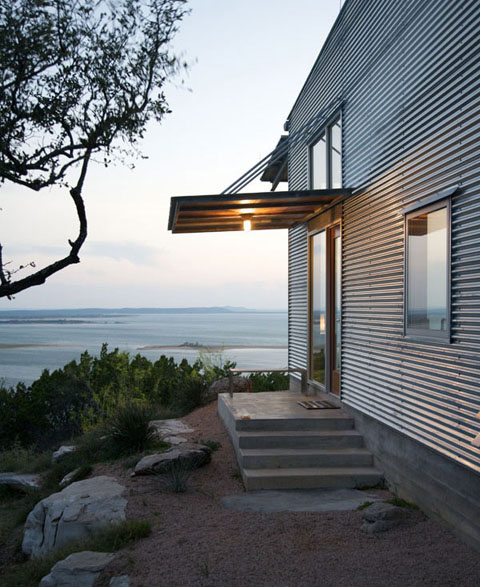 The ground floor is composed by a double-height open space that concentrates social areas and a master bedroom with bathroom. The first floor features a mezzanine space that connects directly with the social area below. Outside photovoltaic panels collect enough energy to power its use, while rainwater is collected from the roof into a huge water tank.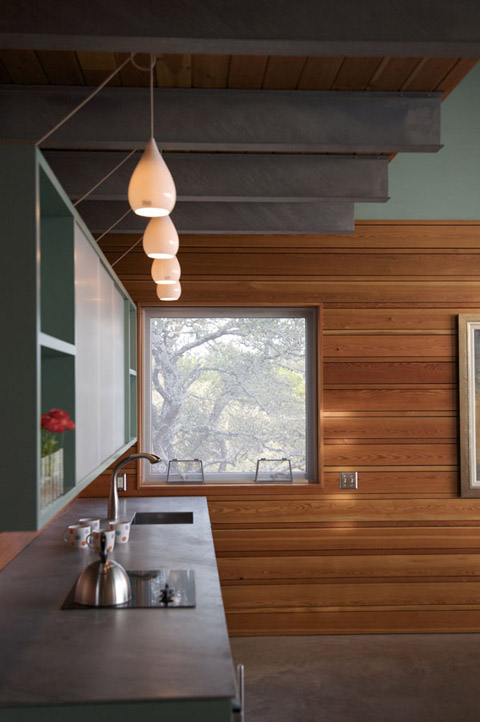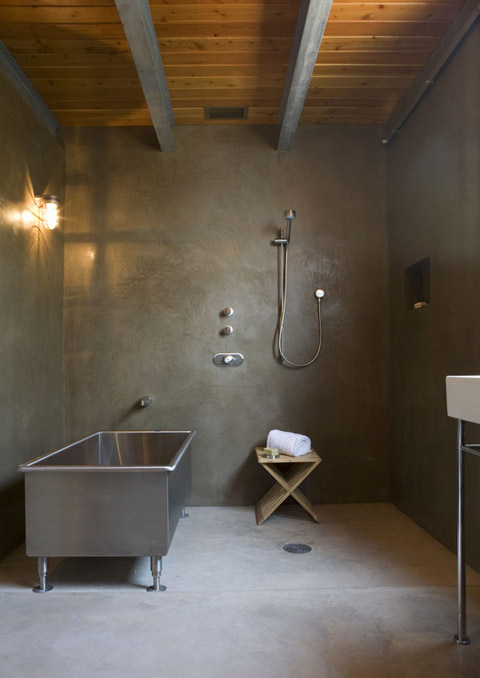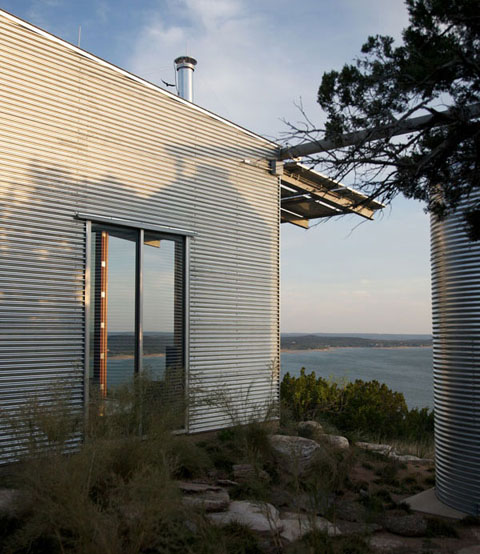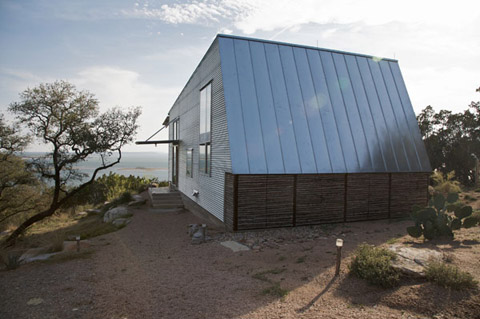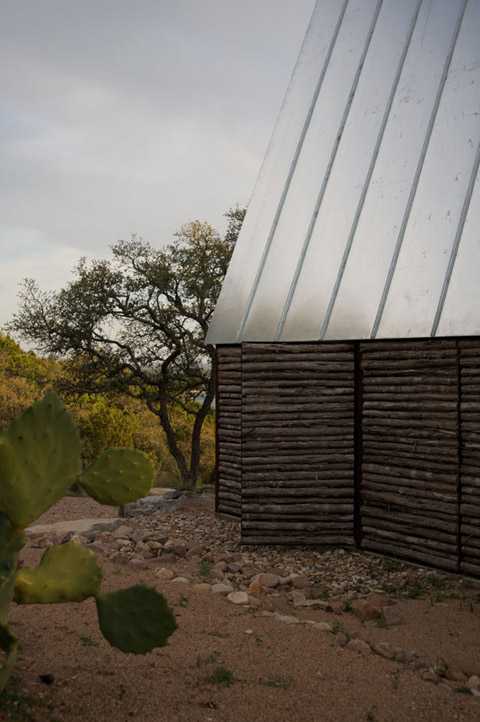 Architects & Photography: Mell Lawrence Architects