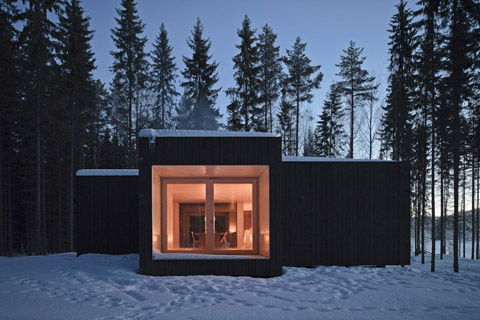 A dark black cabin rests silently in the natural surroundings of Virrat, Finland. A single story building with a project area of 78sqm captures our eyes for its gloomy yet extremely charismatic presence – especially in the snowy wintertime. Four-Cornered Villa offers a sense of integrity, like if this sort of inhabitable piece of coal had always been there…However, there's life inside this cross-shaped plan…
An external stair leads to a glazed front door where an open space invites everyone to enjoy four different views over the landscape. A master bedroom points to north while the dinning area offers views to the south. The living area is cleverly orientated to west while the kitchen is placed at the opposite side, looking east.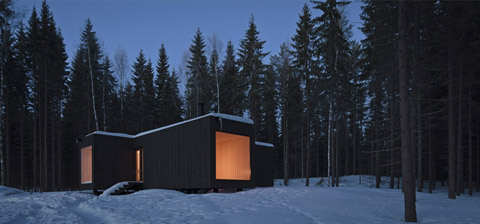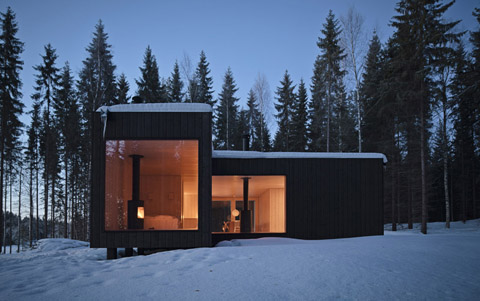 Both exteriors and interiors are extremely minimal. Moreover, a curious chromatic contrast was developed in order to balance nature and man. The exterior facade is treated all black while interior surfaces are painted in bright white. Dark color makes the building disappear totally when seen from the lake. White reinforces the warmer atmosphere inside each space.
Wood assumes a key part in all the constructive process, from structural elements to flooring. Sustainability also plays a major role because there's no running water and electricity is totally provided by the sun.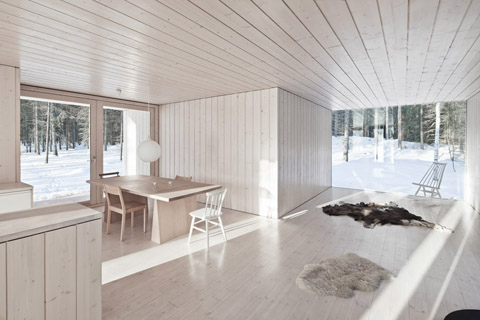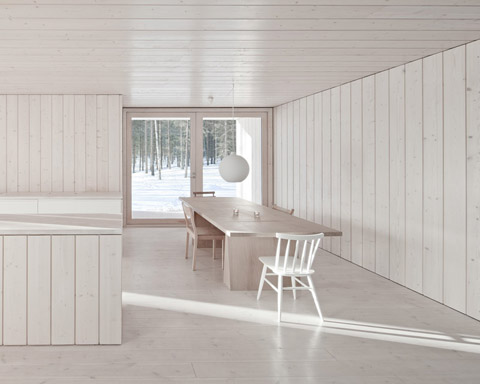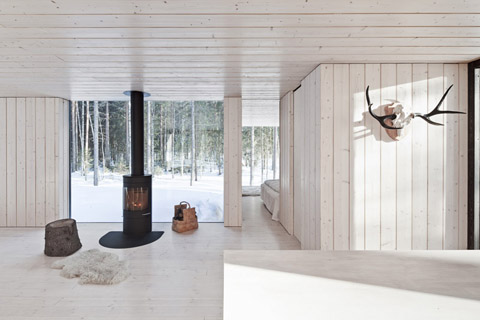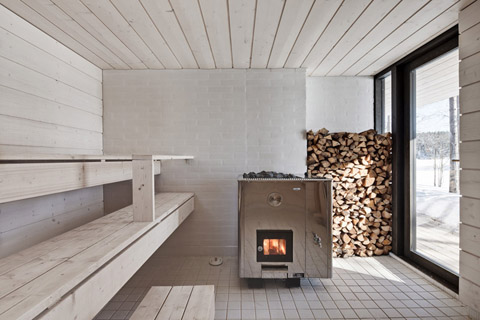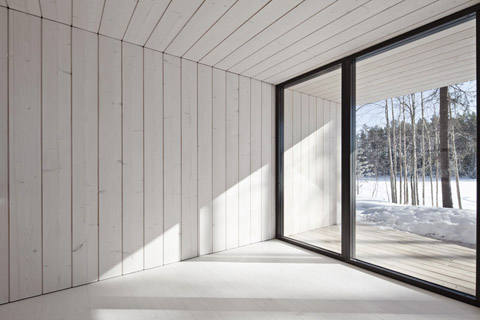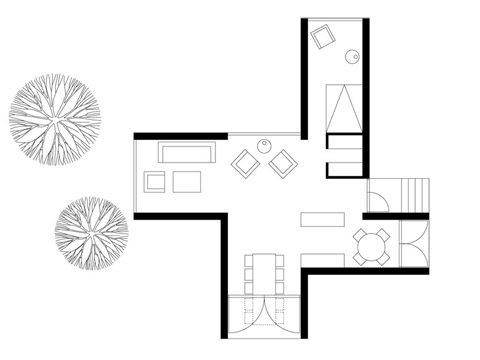 Architects: Avanto Architects
Photography: Kuvio