A small cabin in Leipzig, Germany demonstrates the modern approach of Atelier St to architecture's traditional values. Waldhaus is located in a dense pine tree forest, along with several other cabins, respecting the traditional use of flared pitched roof form and dark wood exterior. Waldhaus evokes a timeless presence, while inside, modern interiors are stripped down to minimal essentials.
An entrance hall serves as a distribution area for the bathroom, kitchen and living/dining room. This open space has a ladder that reaches up to a mezzanine area that acts as a flexible study and sleeping room.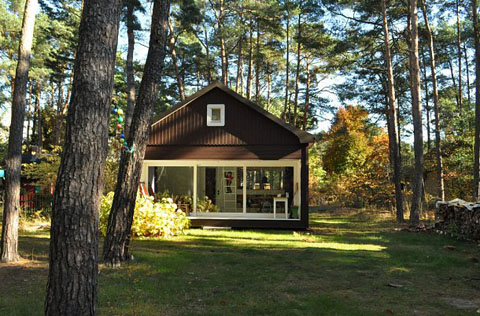 A significant detail turns this small getaway into a daring constructive challenge: the facade of Waldhaus reveals two of the three colors used for this house. Dark wood clapboards and painted white trim establish a strong connection with the old buildings that surround the house. Treated pine cabinets of the kitchen units introduce the third color of the palette while all the surfaces of the living area are painted white.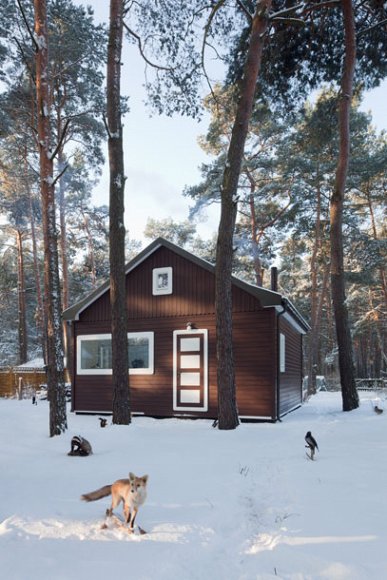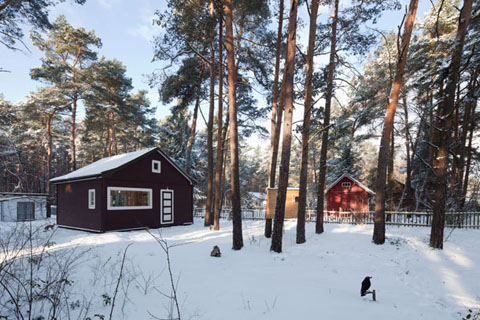 Huge sliding windows bring in splendid views of the landscape, offering the perfect scenario while keeping warm in the corner near a small wood-burning stove. Sometimes, the smallest of buildings attains a powerful presence thanks to its sensitive simplicity inside a traditional environment.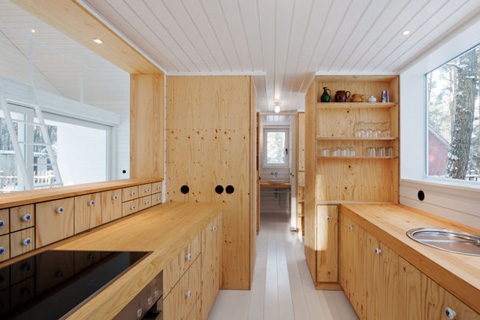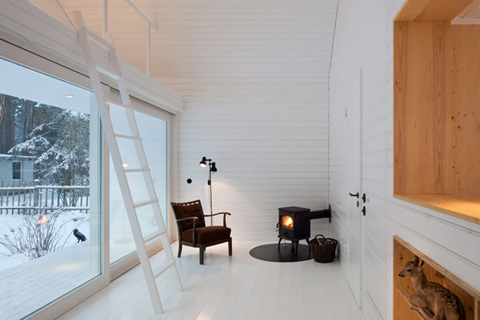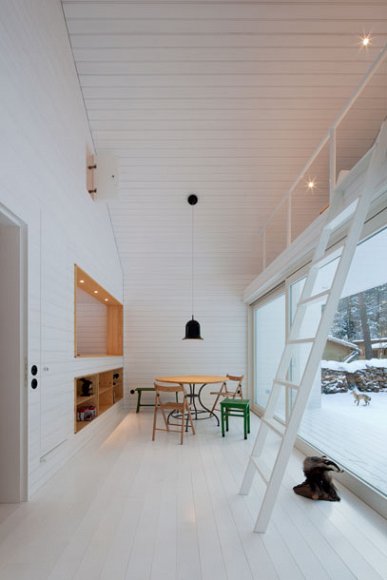 Architects & Photography: Atelier St