In Silicon Valley, California there's a complex of three small buildings situated among ancient oak trees, each one with its own purpose. As a whole, this unique project reflects quiet and peace – a pure connection with nature completely safe from everyday distractions. Once again Nature has inspired the birth of an exquisite piece of contemporary architecture.
Three sizes for three different functions: the first one sized 45sqm serves as a creative space where people can share thoughts while having a cup of tea. The second building with 34sqm was designed as a place for overnight stays. This structure is linked to an amazing sky-lit bathroom that also connects with the first teahouse. Last, but not least, the third volume sized 25sqm was specially conceived for meditation.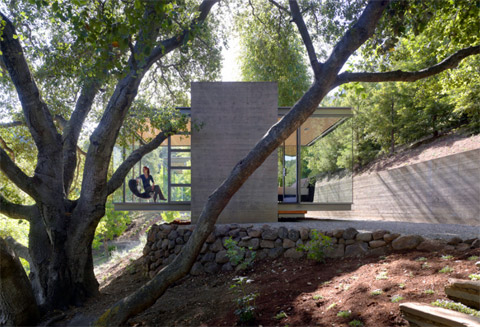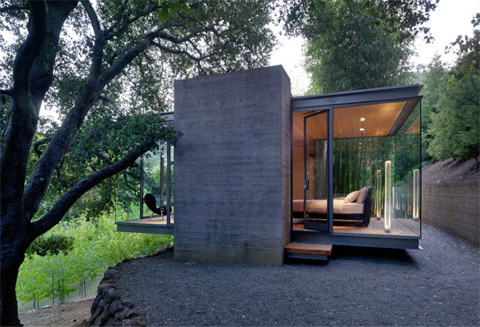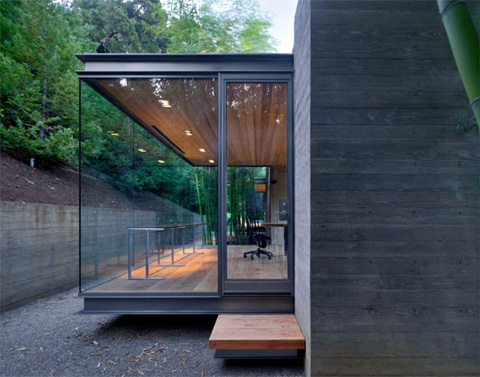 Interiors consist of a palette of contrasting materials: steel, glass, unfinished concrete and cedar boards compose the anatomy of all three buildings. Steel framed doors and windows provide access and ventilation while aluminum framed sliding doors contribute to an almost invisible frontier between interior and exterior.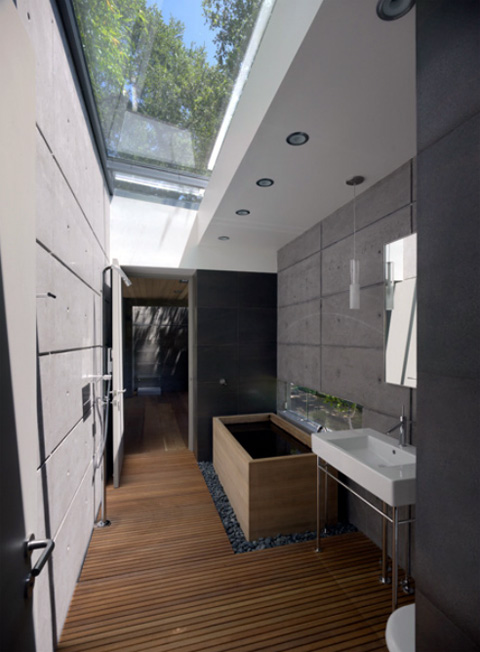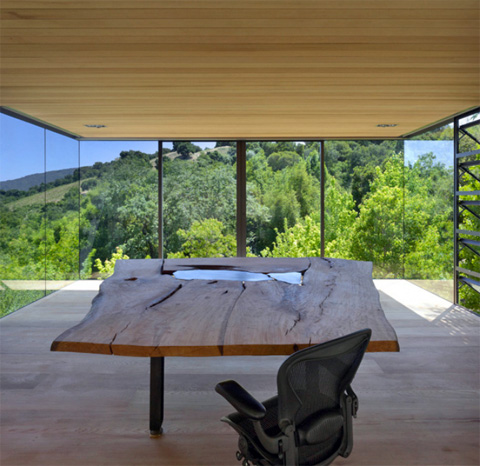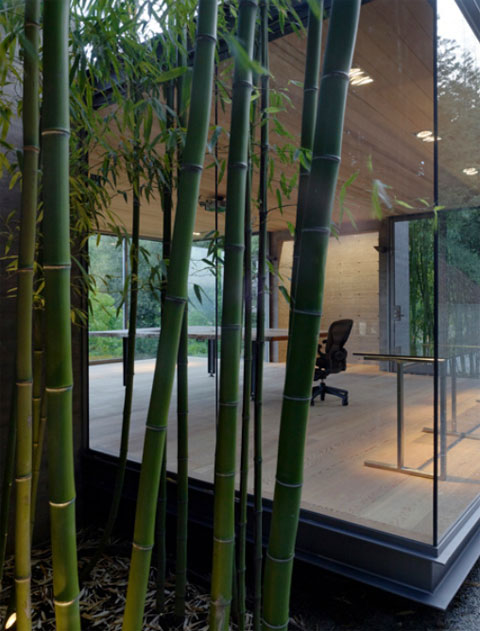 Sustainability also plays a crucial role in this project: heating is generated by a radiant system below the flooring while a photovoltaic panel mounted on the roof produces electricity on-site.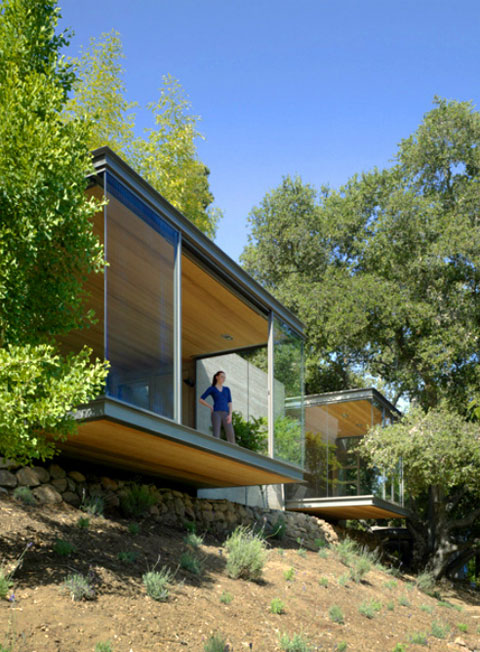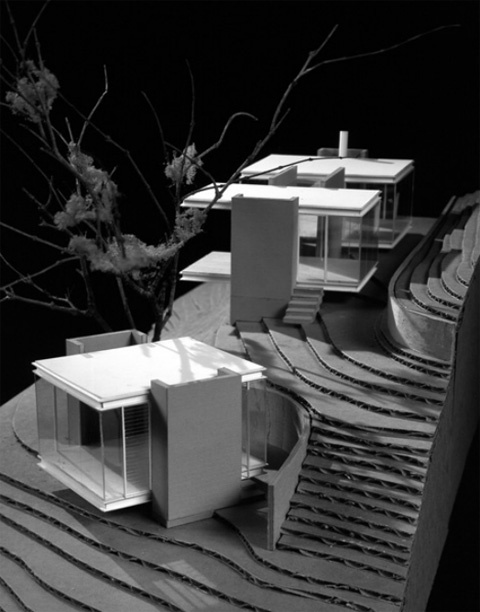 Architects: Swatt Miers
Photography: Tim Griffith