Get ready to discover a precious architectonic pearl hidden on the island of Trosso, Sweden. Ermitage is a tiny wooden cabin with only 20sqm, designed by French studio Septembre, that conceals a wonderful nature-lover retreat: a sauna and bedroom/living room perfect for two!
Situated in a pine tree forest near the North Sea, Ermitage reveals a delicate connection with the surrounding nature by avoiding any kind of disturbance in the existing ecosystem: the cabin is raised off the ground, surrounding trees were left unharmed, and all materials used were transported by boat – cut with a saw and assembled directly on the construction site (updated by the architect, Lina Lagerström) – as there is no road network on the island.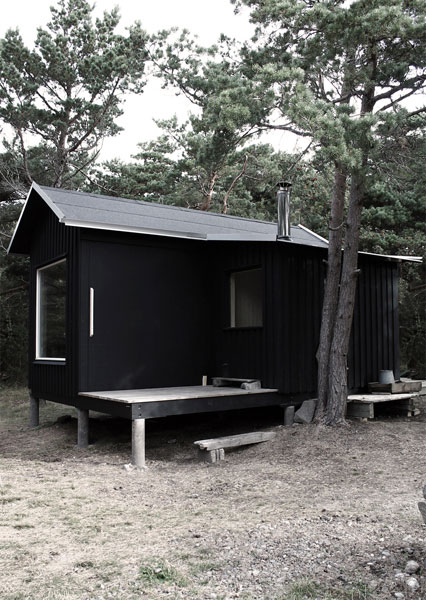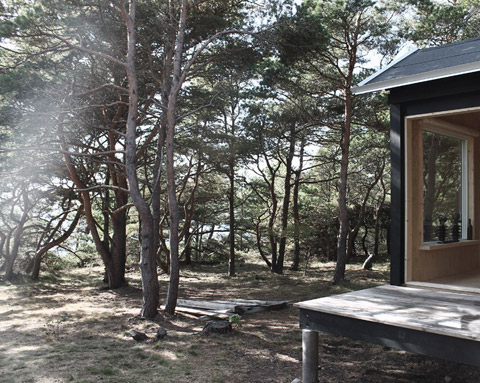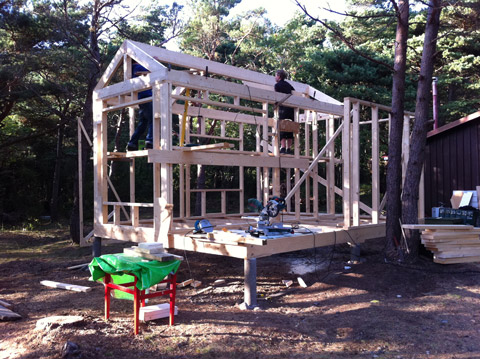 The silhouette of this beautiful cabin was inspired by ancient local fishing huts: a pitched roof and a suspended terrace are signs of a contemporary approach to timeless values of tradition. The distribution of the program is quite simple: an entry terrace gives access to the main living area, where the bedroom/living room with a set of panoramic windows offers a splendid view over the North Sea and the surrounding forest.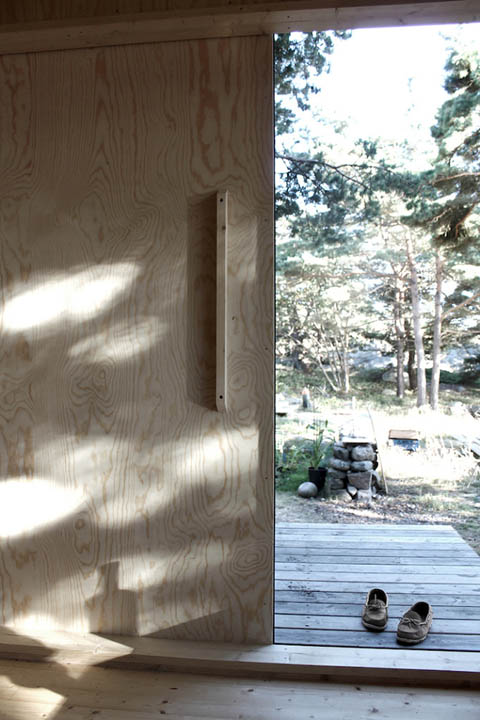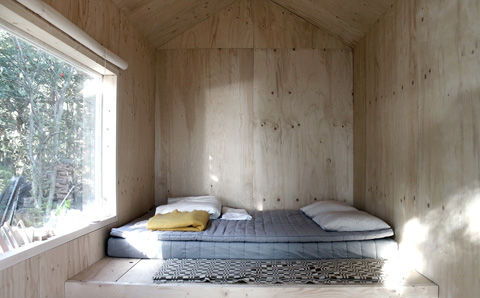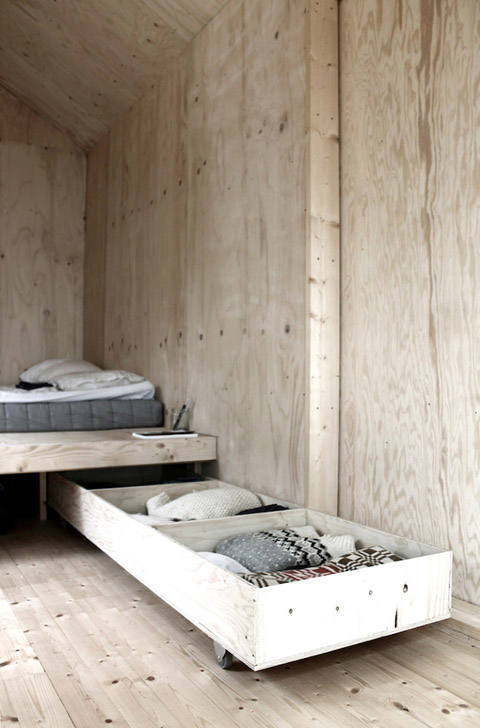 An independent access to the sauna guarantees the required direct contact with nature. External walls are covered in Swedish spruce painted black. The floorboards are also spruce, while the internal walls and ceiling are clad in plywood to achieve a warmer atmosphere for all seasons.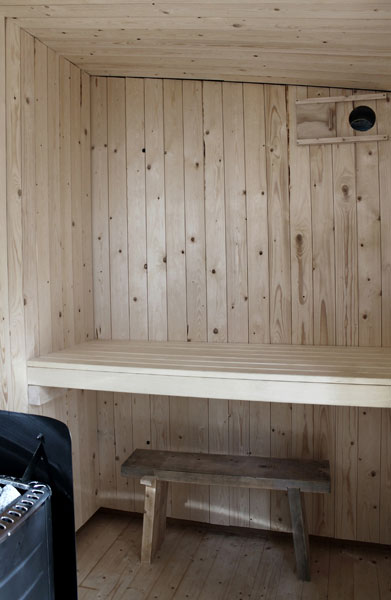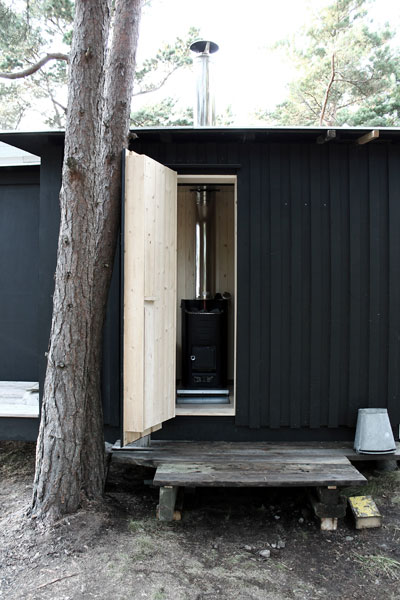 Architects: SEPTEMBRE
Photography: Alphonse Sarthout