A single-story building, designed by Allied Works, appears to float among lush vegetation and trees. The volume serves the purpose of a guesthouse, as a part of a larger site plan that includes an art gallery and a private residence, spread out on 450 acres of meadow and forest in Dutchess County, NY.
An informal distribution of the program was explored in order to obtain a profound fusion between architecture and natural elements. A continuous line of eight-inch steel defines the structure of this beautiful guest cabin, evoking a sense of motion in the forest silhouette.
Erected as a sequence of interlocking cantilevers, the black metallic structure seems to measure the forest, preparing the natural topography to receive its new dwelling.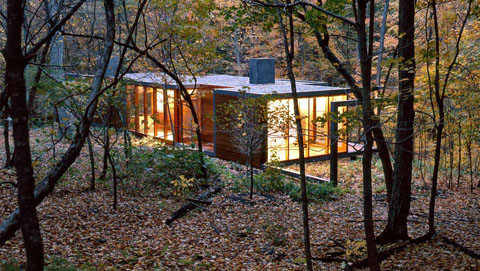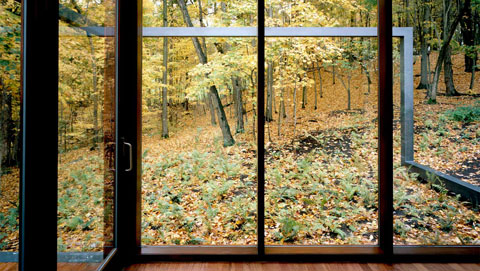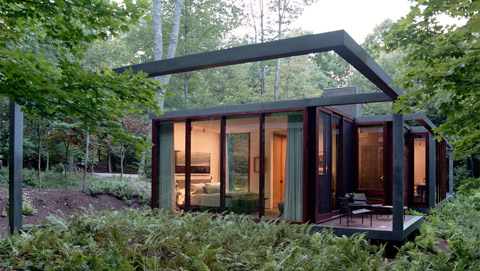 The ground floor plan is organized by an entrance hall positioned at the center of the composition: living room and kitchen are placed at one side of the house while two bedrooms and two bathrooms are located at the opposite side.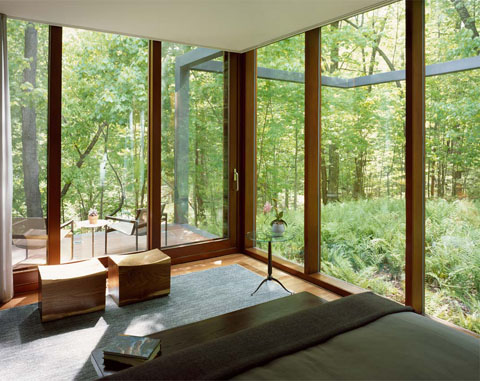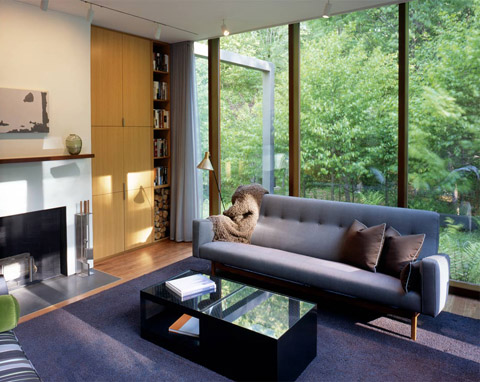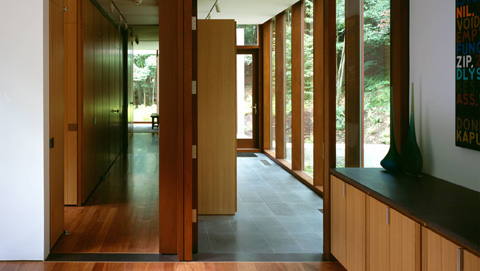 Panels of glass and wood that slip between the steel frames surround rooms. This kind of tectonic solution provides a minimal sense of boundary while framing the changing of light and seasons. Black tree trunks are now accompanied by a glasshouse that constantly reflects the beauty of the forest through black-framed glass walls…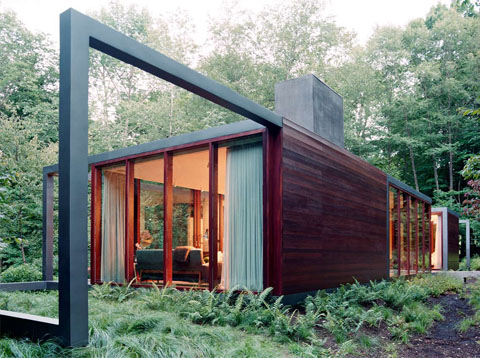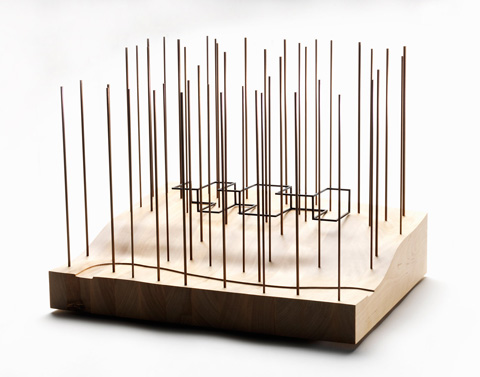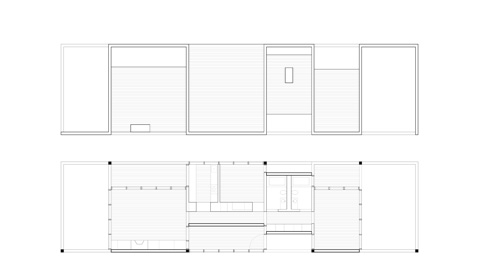 Architects: Allied Works
Project Collaborators: Micheal van Valkenburgh Associates
Photography: Dean Kaufmann