Near the center of the Dutch city of Groningen, the Tuinwijck allotment, or community, gardens allow small buildings for garden storage or for summer living. Architect Haiko Meijer of Onix designed this seasonal home for his family.
Each garden allotment is 200 sq.m. and buildings can be built up to 32 sq.m. with water and sewer services provided by the city. Power is available only through the use of solar panels. This house is placed between a playground and a drainage ditch, creating two distinctly different gardens. One is public and extroverted and sunny and the other is private and introverted and shaded.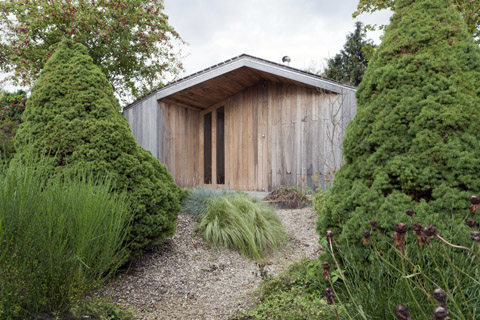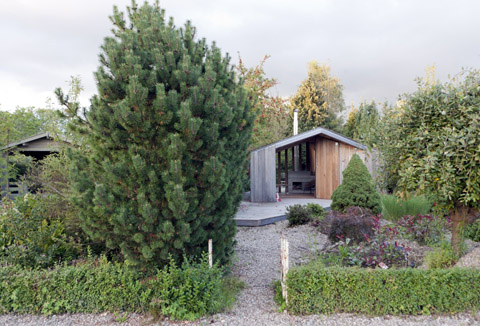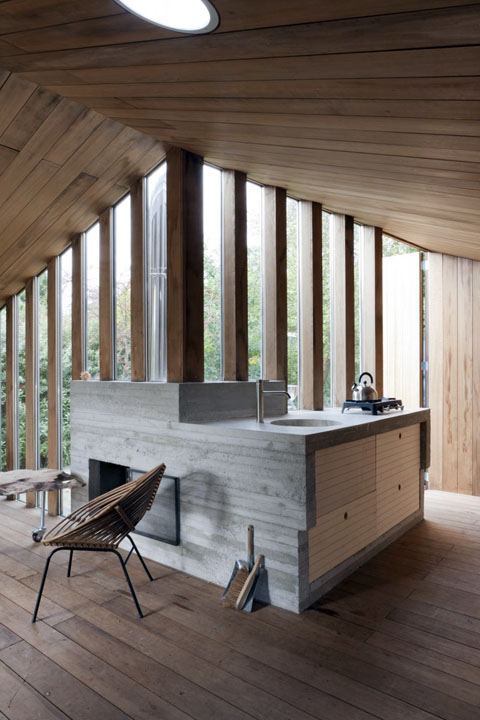 The entire structure, walls, floors, foundation, and roof are built of the poplar boards of the same size. The simple gable form is made modern with the addition of small in number yet large in size openings and vertical glazing strips that mimic the poplar panels.
The gable pushes beyond the sloped front door to provide protection. Open this door and the large sloped private side door to catch the breeze. The uniform floor boards extend outside to create garden centered living rooms on the public and private sides.
The interior has an elevated poplar covered open sleeping loft. A concrete counter covers base cabinets with a simple sink and gas cook top in front of the vertical windows. To me this is summer living at its finest in a simply elegant shelter surrounded by gardens.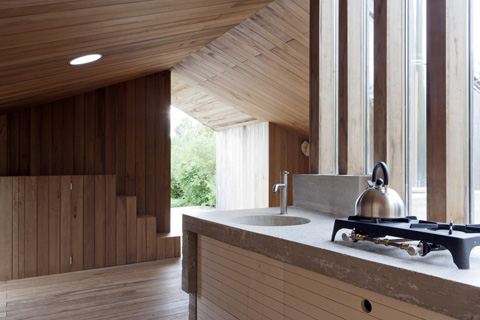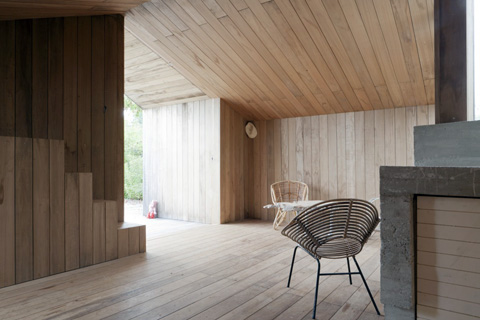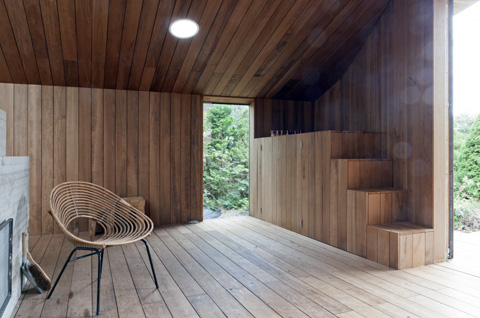 Architects & Photography: Onix Architects