There's a sense of purity and clarity and ease in the form of this house on the shores of Lake Graz in Austria. It's as if the owners insisted on leaving all their cares behind, along with material frivolity as well. The nine meter in length rectangular home nestles at the base of a hill and reaches for the lake. Crisp and even wooden deck boards prevent the home from diving in yet redeem themselves through their open air dining room. And they cleverly store a canoe underneath on the lake side.
Every element of the 45-square-meters home is streamlined from the shed roof to the intricately detailed facade. Stainless steel horizontal bands separate the exterior wooden wall panels whose stainless fasteners are exposed. The house's two main interior spaces, living and sleeping, are separated by a birch paneled wall of storage and they float over polished concrete floors. These rooms are tucked up to the hillside and only the living area lets in light from that side through clerestory windows.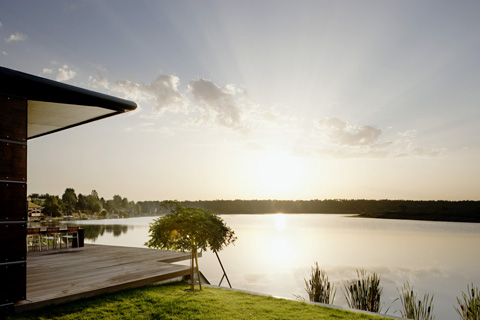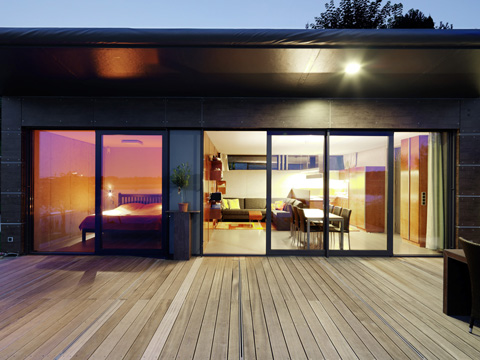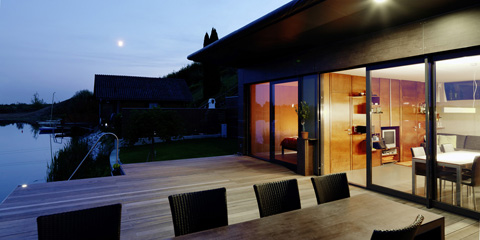 The lake side facade lets both interior spaces spill out toward the lake through enormous sliding glass doors. A small bath house/storage building is articulated just as the main home and sports a port hole type window, as does the bath of the main home. They reflect each other across a concrete floored open air wood benched dry off area. The design of this modern home is clearly intent on enjoying the natural beauty of Lake Graz.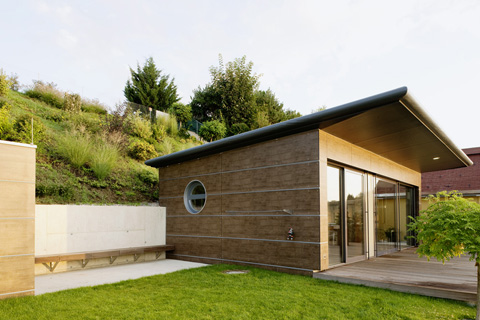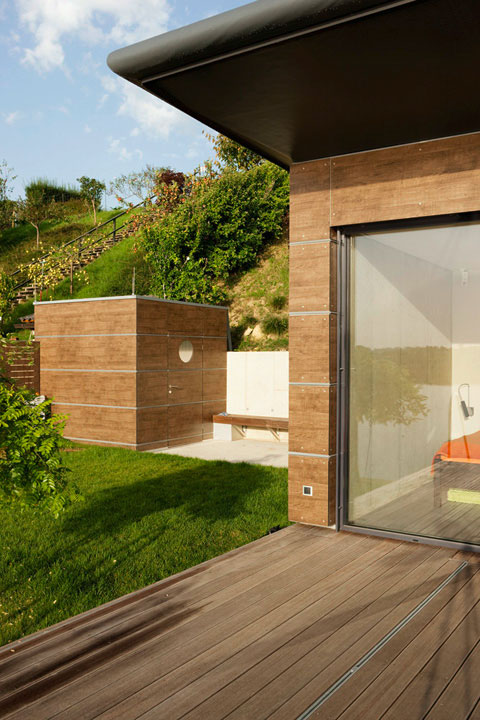 Architects: Pilz Architektur
Photography: Paul Ott / Edith Almhofer.