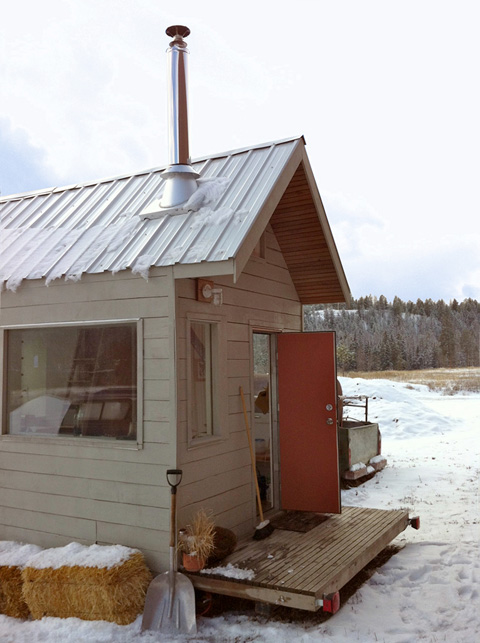 I'm a big fan of living lightly on our stunning planet and love my modern comforts as well. In Light House, by Camera Buildings, your home can be comfy in its tiny foot print. At an overall size of under 100 sq.ft., this small home is 8'-4" x 12'-0". It's built for you in a factory in British Columbia so on-site building headaches do not exist, except for the foundation that you'll need.
Their web site is easy to use and shows you the amazing options that you can incorporate in to your tiny dream home. Basics include the well-insulated weather tight building, your choice of exterior cladding, and an interior of finished plywood.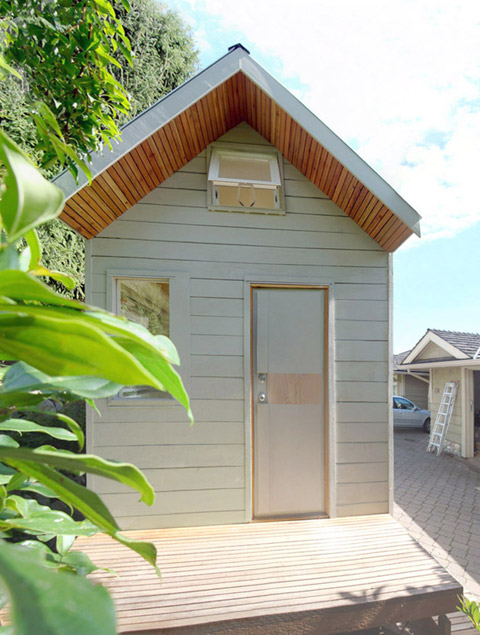 Start your custom design by selecting your wishes for each wall from kitchen, seating, shelving, storage, desk, or closet. Next select your siding from cedar lap or shingle, corrugated or vertical steel, or board and batten. This is fun, isn't it? Now choose from their heating, cooking, toilet, and air conditioner options. And no home is complete without a few accessories such as gutters, window screens, or even window planters. If you'd like to do some of the work yourself, select your task and they'll figure that deduction in to your cost.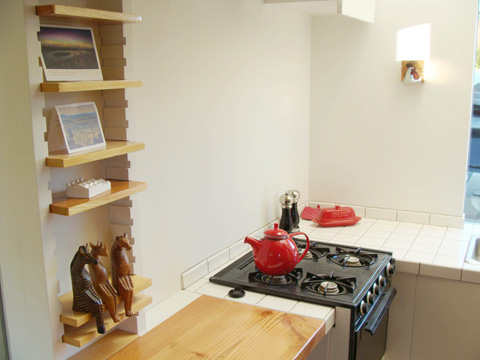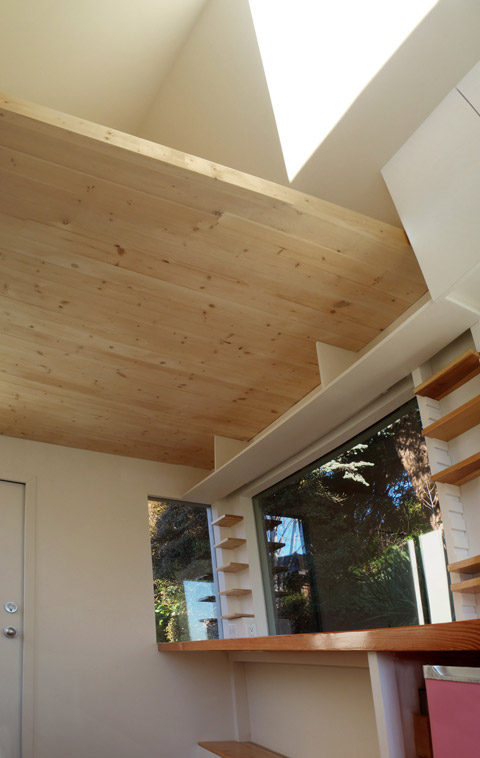 The real beauty is in the crisp contemporary realization of your choices within a wonderfully crafted building shell. The bright spaces function in perfect simplicity through the optimization of every inch of space. A pull out wooden step leads to the tiny bright white corner shower. A sky light brightens your sleeping loft.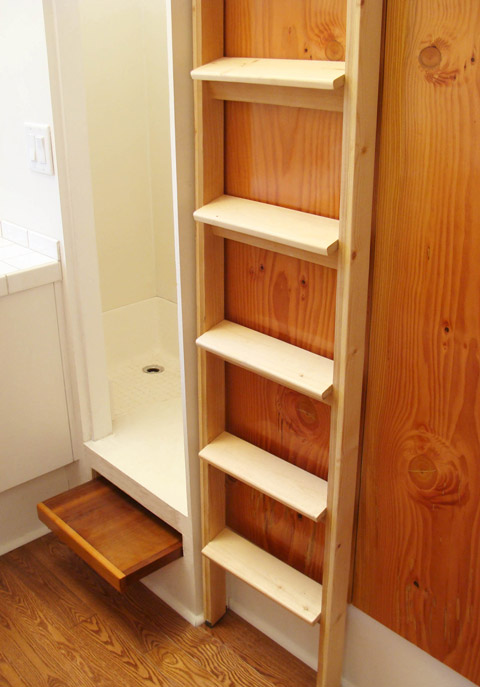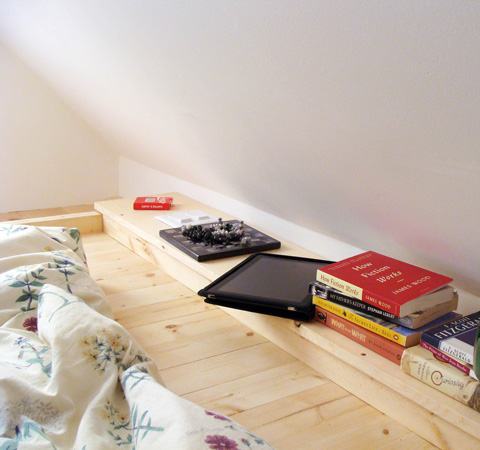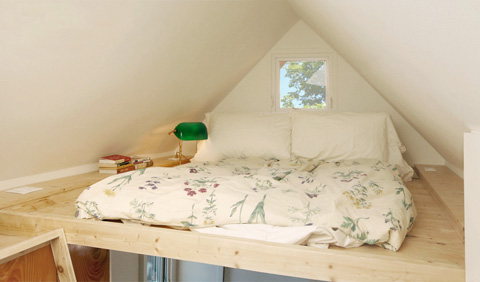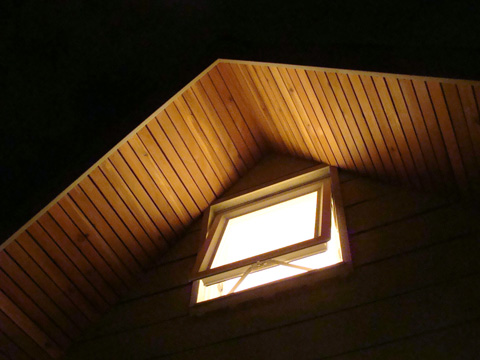 Architects: Camera Buildings