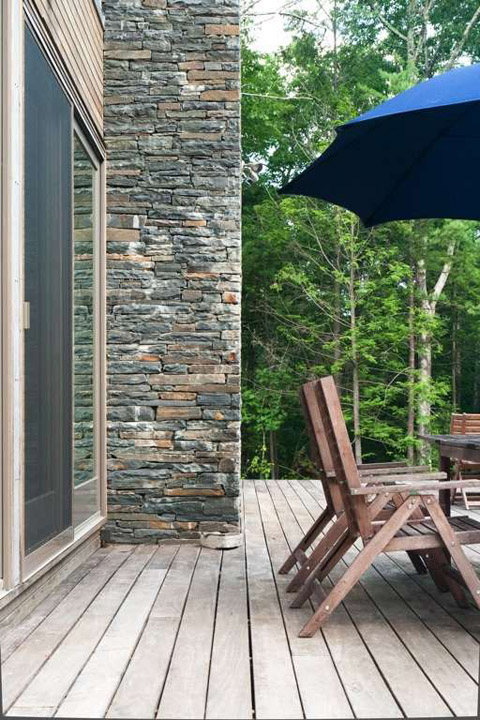 This is not the typical suburban home in my neighborhood, though I wish it was. A modern factory built house, also known as prefab, of just over 2200 sq.ft. sits unpretentiously in a grassy woodland niche. Resolution: 4 Architecture has over 30 of these prefabricated homes under their belt and their portfolio shows the unique potential that lies in this method of home designing and building.
This Modern Modular in the Catskills of New York state, has been customized using standard building modules that minimize their production cost and maximize the opportunities for personalization.
The two-story stacked stone monolithic entrance wall makes a bold statement and shields the glass entrance doors on either side. Warm wood rectilinear volumes step back on low wooden platforms for the obligatory porch seating, but no rockers here, it's the 21st century. Large sliding glass doors with aluminum exteriors diminish the volume of the outreaching wooden volumes.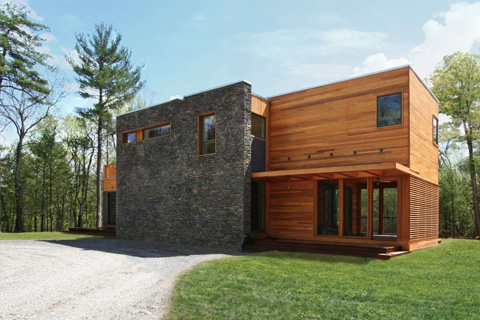 Inside an open living, dining, kitchen spills out on to a large private patio. The main bedroom suite lies on the opposite end and is doubled in size by the enclosed porch. You can access the small front porch and the back yard from here yet I'm most infatuated with the horizontal wood screen.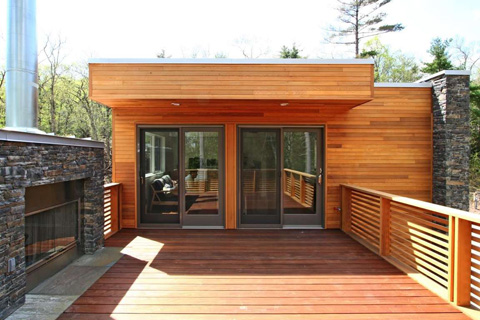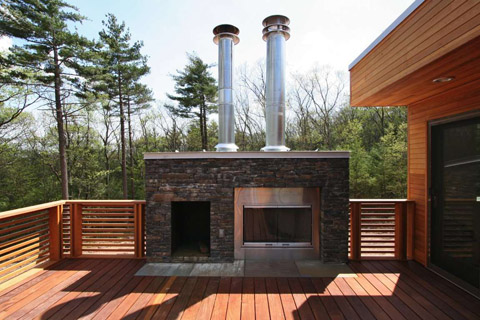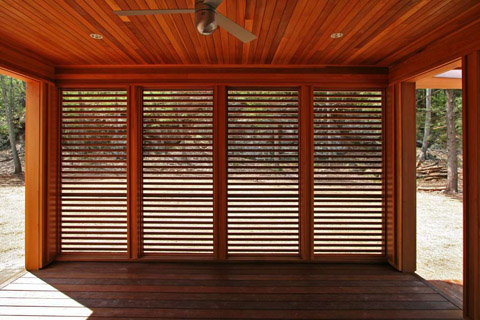 The home's stair lies behind the stacked stone entry wall. You'll find two bedrooms and one bath upstairs. Surprisingly you'll find a second lounge with its very own roof deck. Repeating elements make this home cohesive and horizontal wood slats guard the raised deck and stacked stone surrounds the fireplace and its wood storage.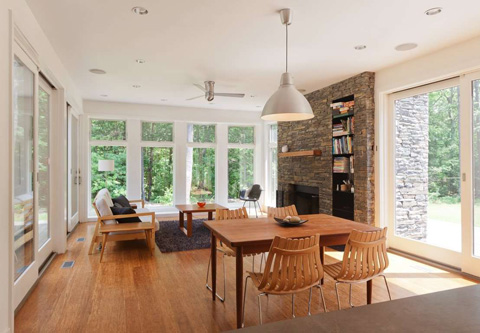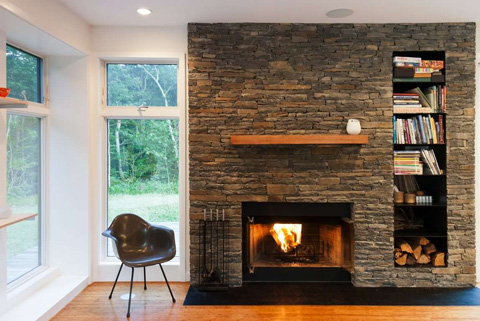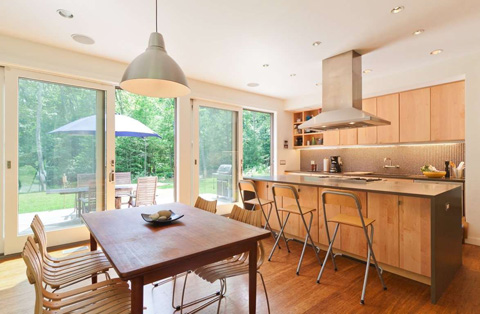 Architects: Resolution: 4 Architecture
Photography courtesy of Resolution: 4 Architecture.