It seems like this should be the norm in boat houses, and perhaps it will catch on. On the Hood Canal in Washington state, this concrete block walled and gable roofed boat house has been transformed in to a cozy cabin for the warmer months of the year. During the winter months it protects boats from the weather.
Two massive sliding wooden doors on each gable end open the cabin to the water and the woods beyond the beach. The sea breezes and sunshine permeate the simple interior. The concrete block walls are exposed and wood siding covers the gable ends above transom windows on the sea side.
A standing seam metal roof seems the best choice for this climate and worry free durability. The grey of the exterior in the concrete block, the stained wood doors, and the metal roof blend perfectly with the gravel and sand beach.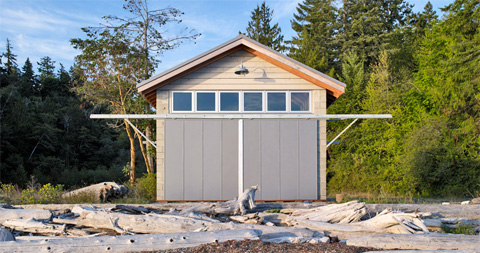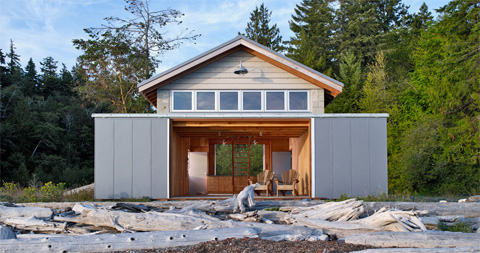 Inside the modern cabin the concrete slab allows guilt-free travel from the sandy beach. The interior walls and gabled ceiling are completely wrapped in marine plywood. A partial loft enjoys the water views and is accessed with an open wood stair. When it's time to bring the boat in, the stair is lifted with a block and tackle. A marine plywood cabinet stretches almost entirely along the back wall providing picnic prep and storage space.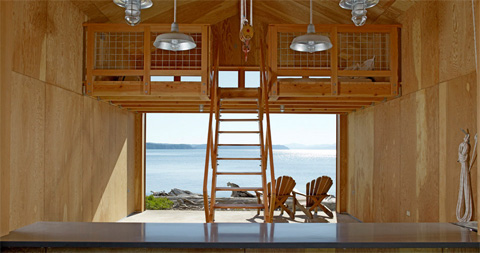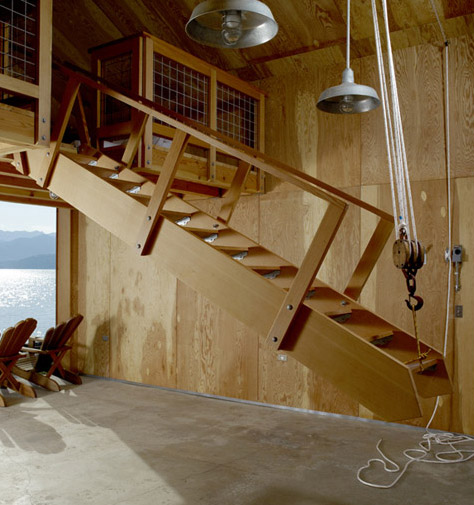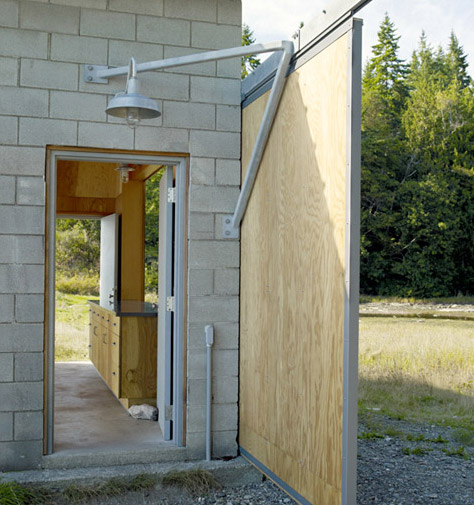 Architects: Bosworth Hoedemaker
Photography courtesy of Bosworth Hoedemaker.