The Box House is a cube of 6 meters built out of local Australian hardwood. The retreat was designed by the late Nicholas Murcutt Architect, prior to his forming Neeson Murcutt Architects Pty Ltd with his wife Rachel Neeson in 2004. On a rural site with no services, south of Sydney, the challenges of budget and location did not allow for site visits prior to design. Working only from the artist clients' wish list, photographs, and a site survey, the cube was chosen for its capable refinement.
The house shows a keen awareness of its rural and geographic locale. The uninsulated timber cube opens to the weather which allows you to live outside much of the year. On the north face, sliding glass doors open on to a deck. Above, two large windows light the two story space within. The exposed wooden structure inside feels like a contemporary barn. And the limited palette of wood and glass perform their tasks purely.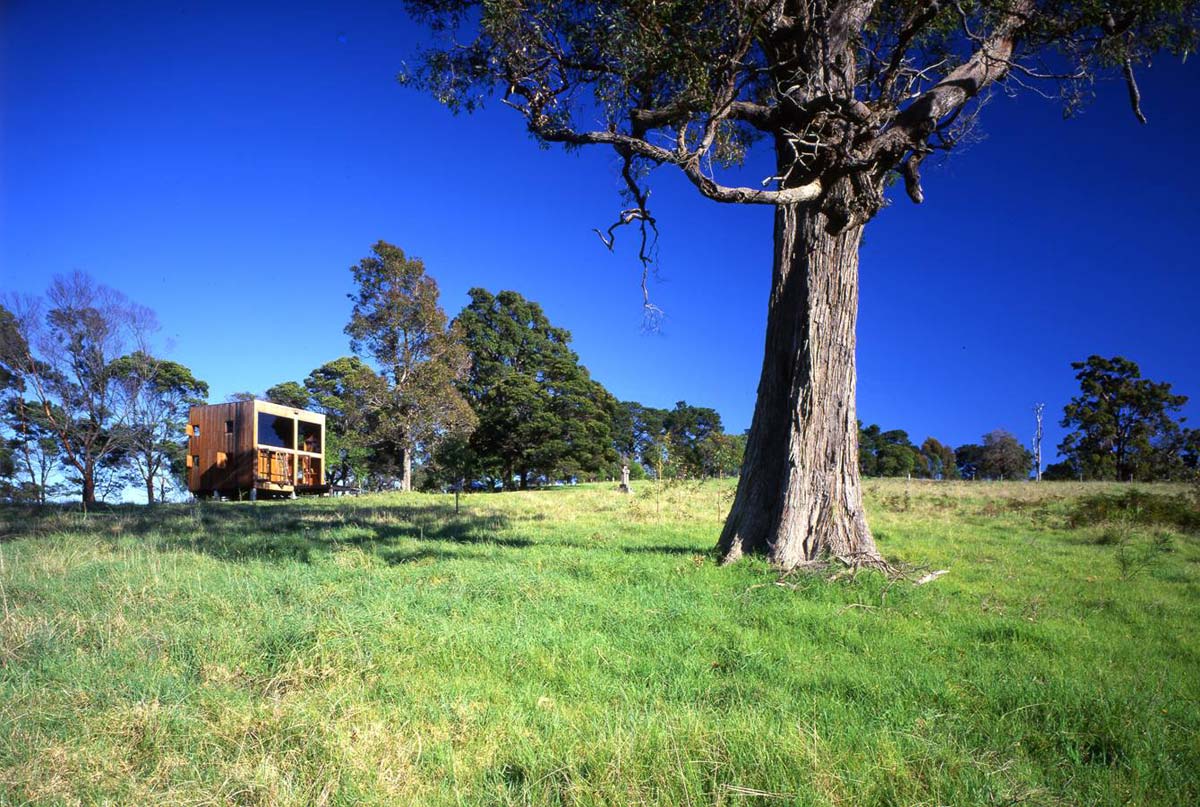 The box rests lightly on the land on concrete piers. Initially built without a bathroom, power, and running water, rumor has it that these have been added along with solar panels. A sleeping loft on the southern half is accessible by ladder.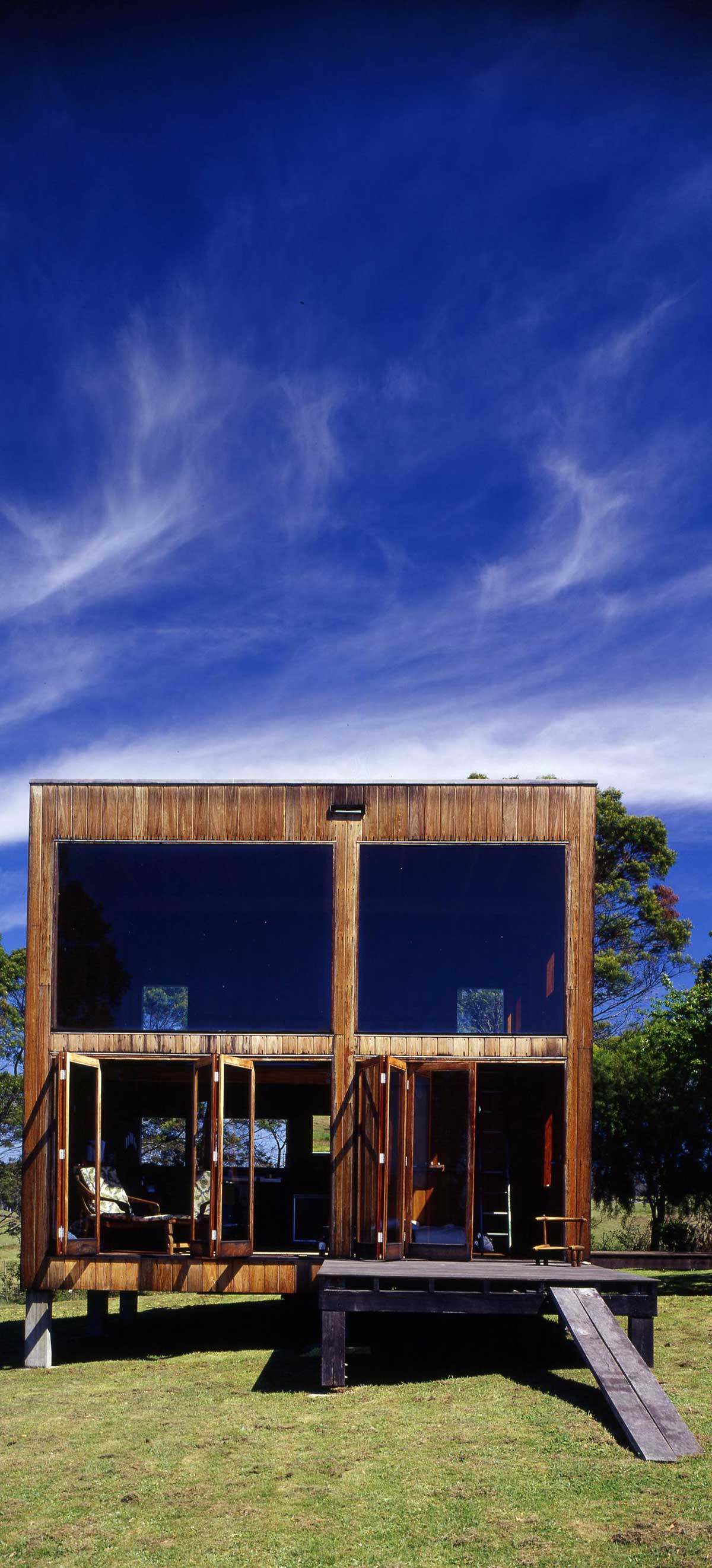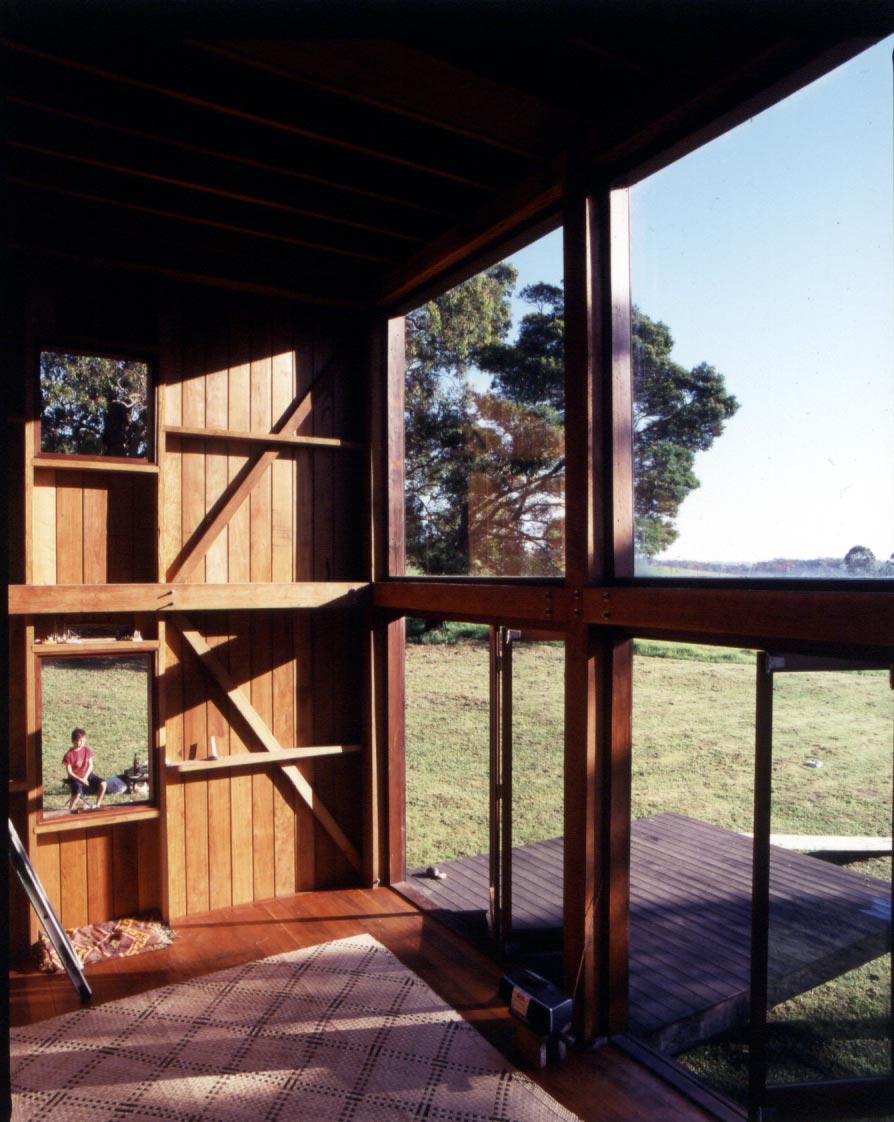 Architects: Nicholas Murcutt Architect
Photography: Brett Boardman Photography