The Hivehaus, by UK-based architect Barry Jackson, is a spectacular twist on ordinary and even extraordinary prefabricated buildings. Hivehaus offers all of the common benefits of prefabs such as fast construction time, high energy efficiency, easy permitting if small in size, and customization to satisfy your personal wishes. Yet based on the structure of a bees nest's honeycomb, the hexagonal shape offers infinite possibilities. And all of its perks are wrapped in a comforting nurturing volume.
Currently available in the United Kingdom, Barry Jackson's design is encased in Structural Insulated Panels (SIPS). SIPS are a slab of insulation sandwiched between two slices of plywood that create an extremely high insulation value. Add doors and windows or choose open sides to connect the honeycombs to one another.
Each honeycomb unit, comprised of six pie shaped wedges, is just over 9 sq.m. in floor area with ceiling heights over 2 meters and higher within the circular sky light. Site conditions determine how the seven piers per honeycomb bear on your property.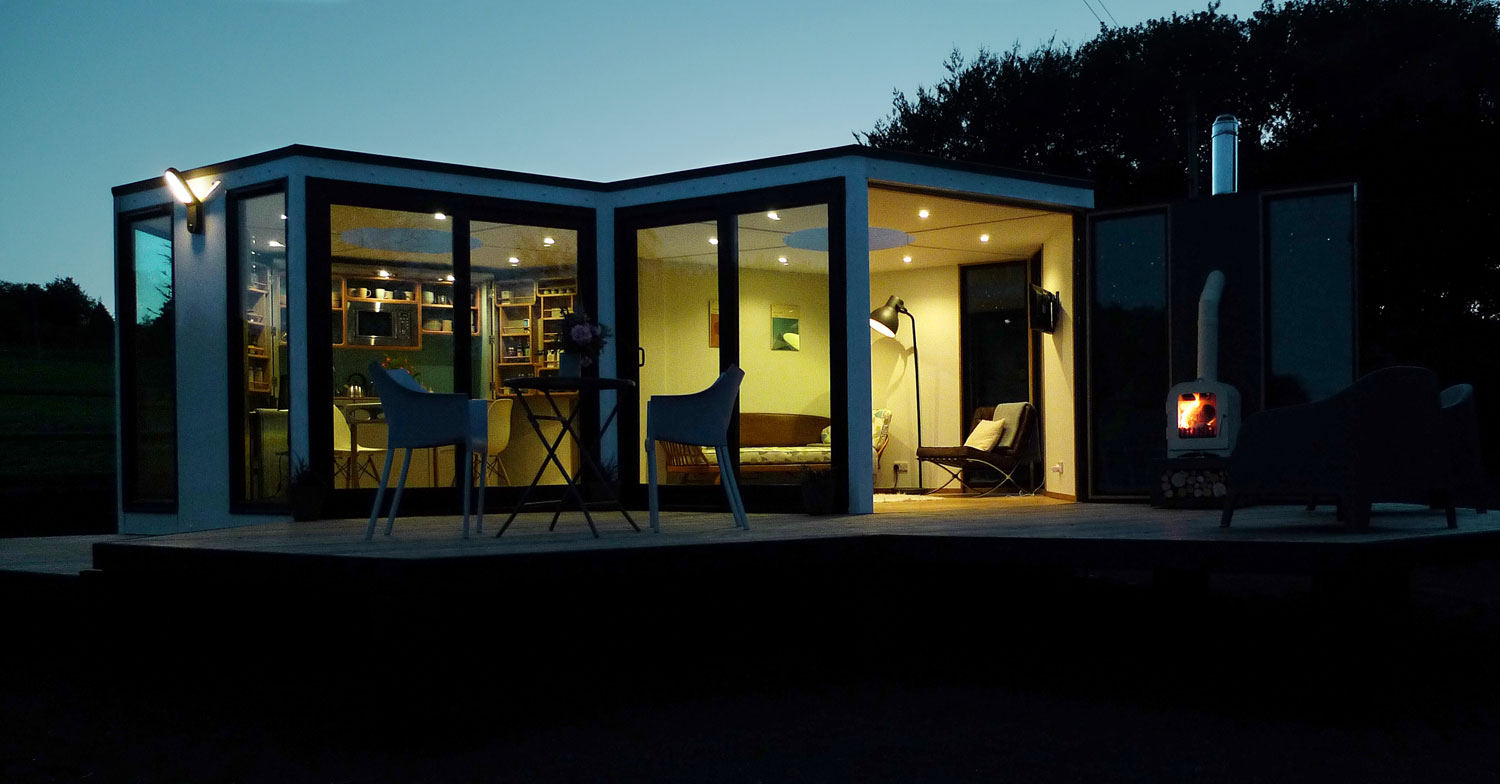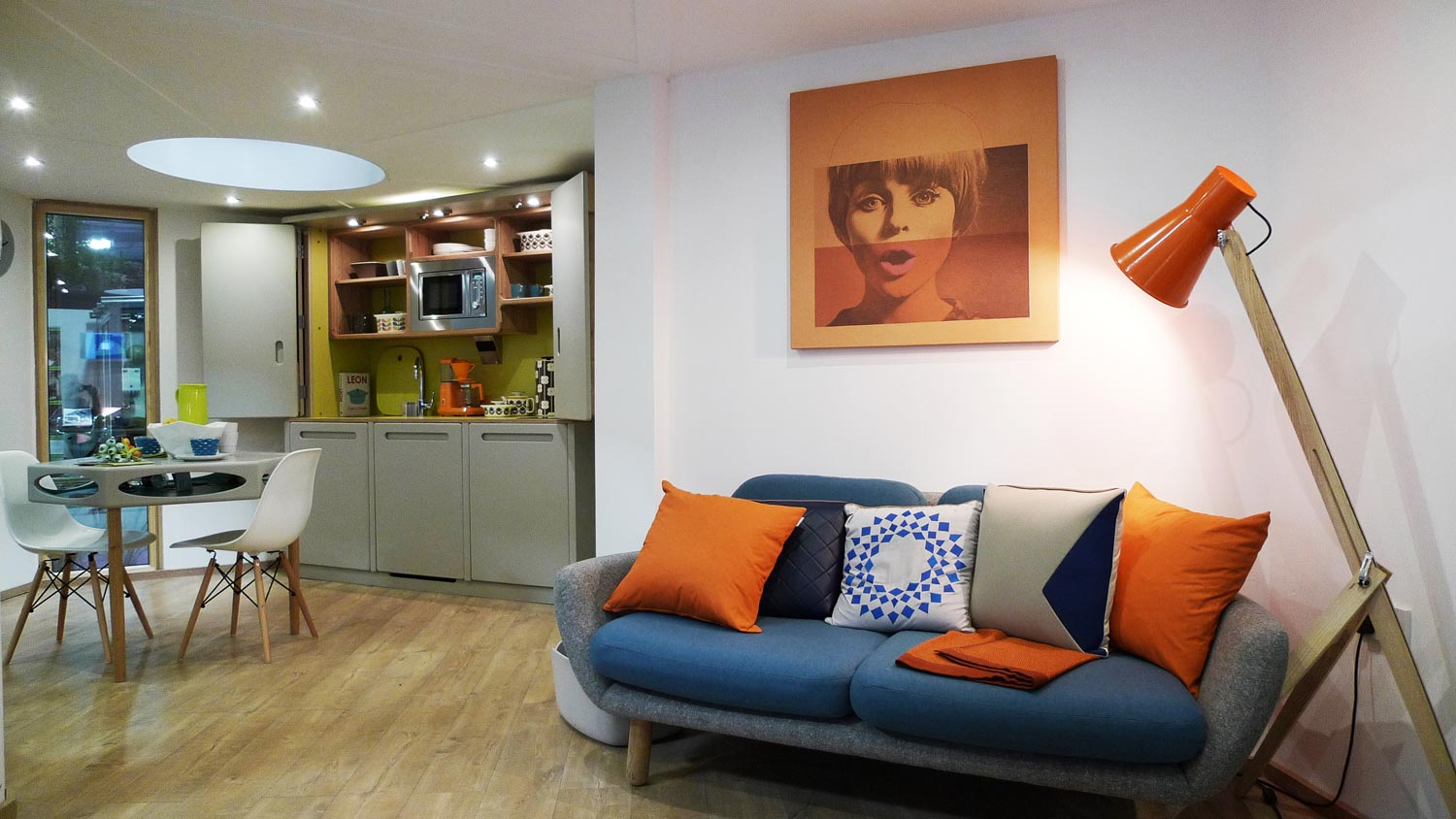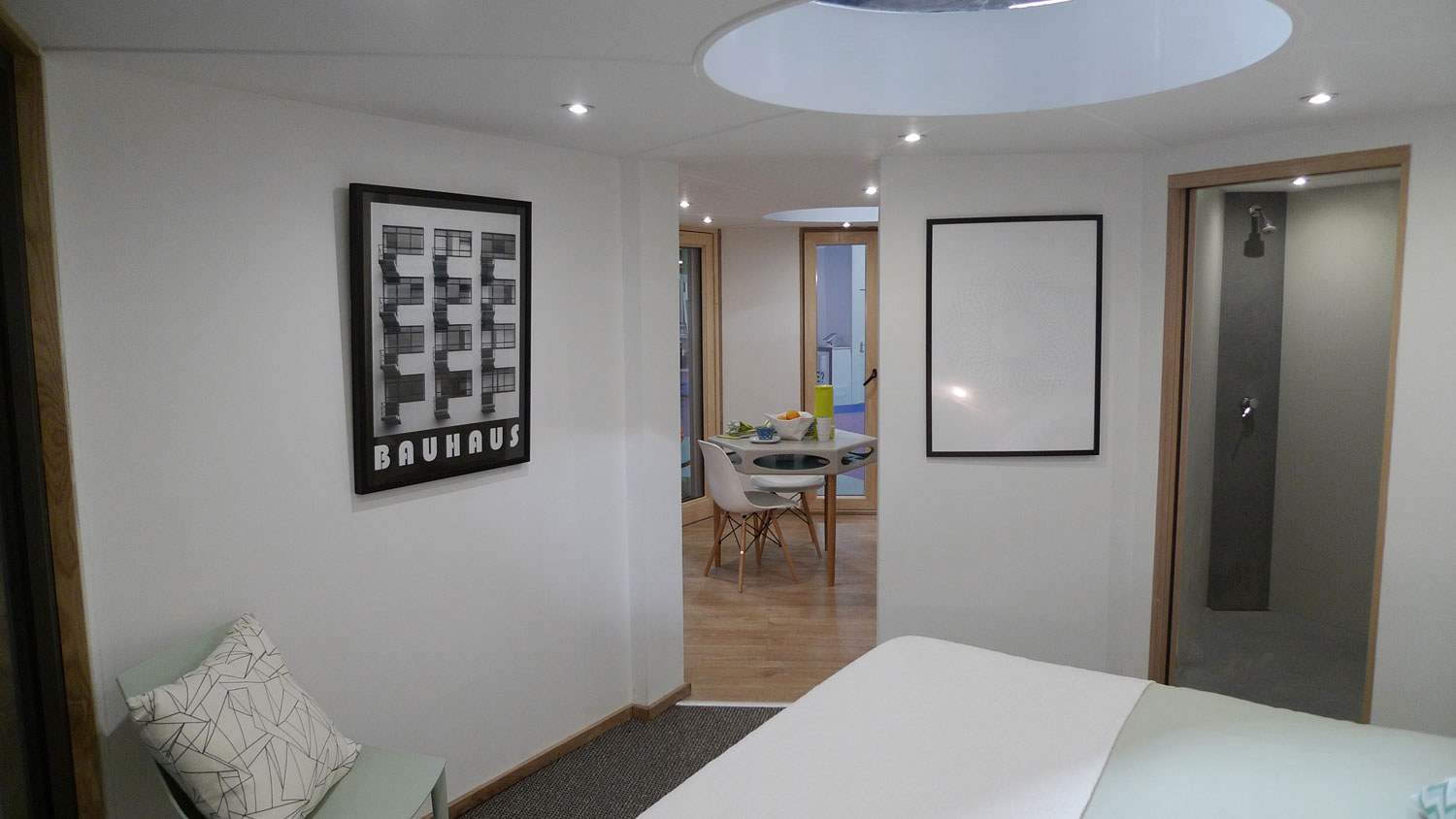 Hivehaus allows you to connect to existing systems for water, power, and sewage. LED lighting is standard and air-source heat pumps are recommended for cost effective heating. Or it is easily outfitted with options for living off the grid. My favorite feature is the interesting interior volume that allows you to connect and feel connected beyond the foot print of the Hivehaus.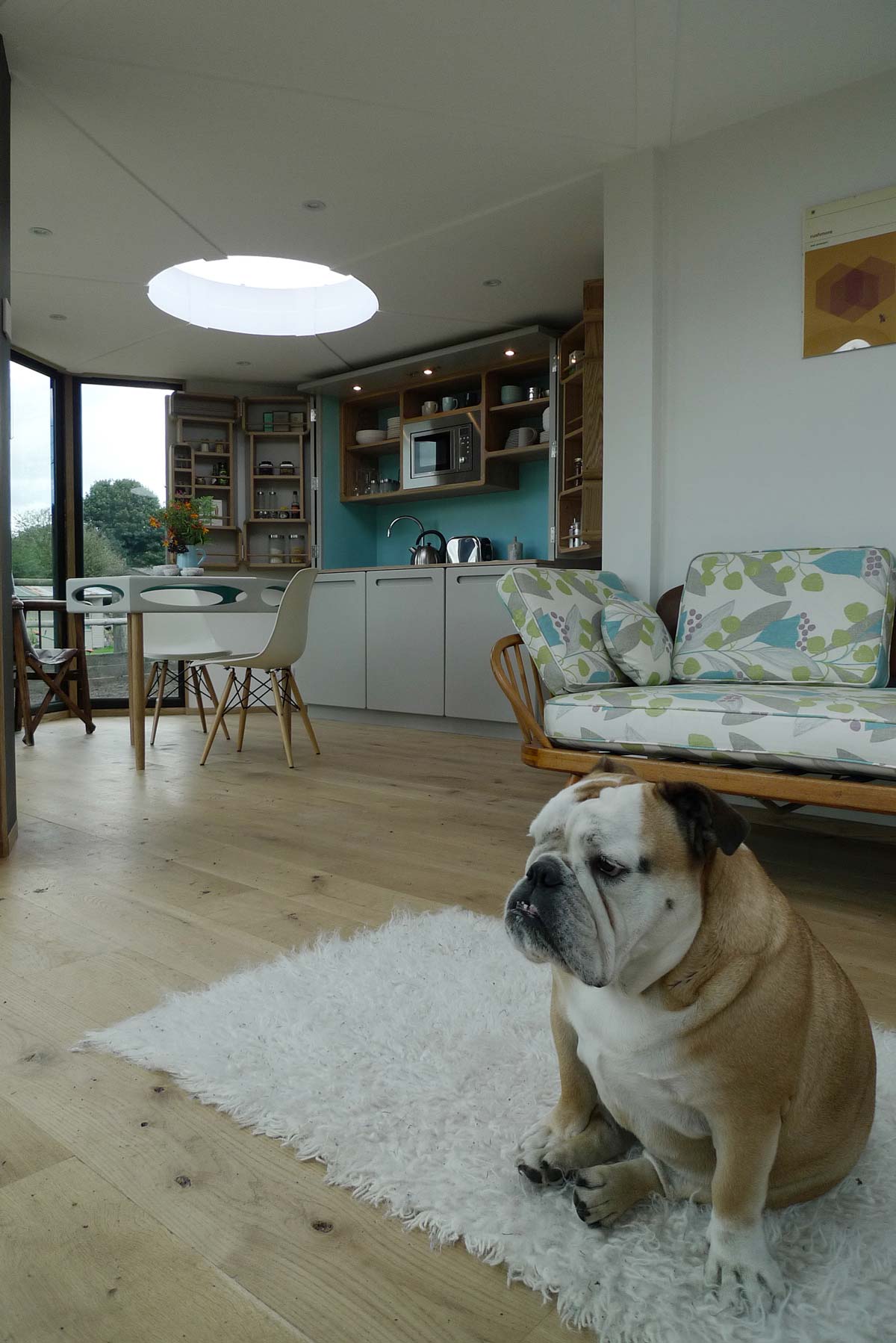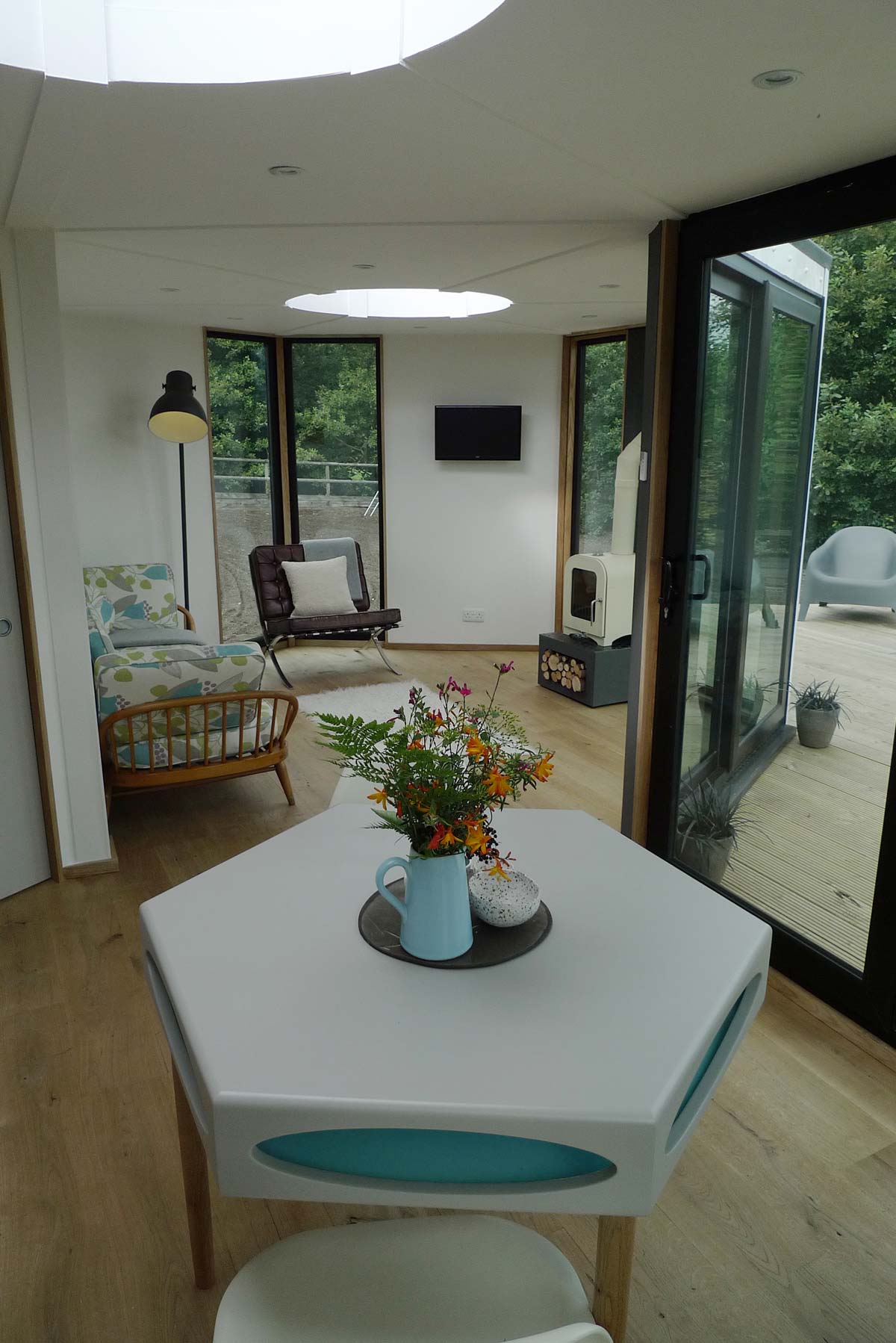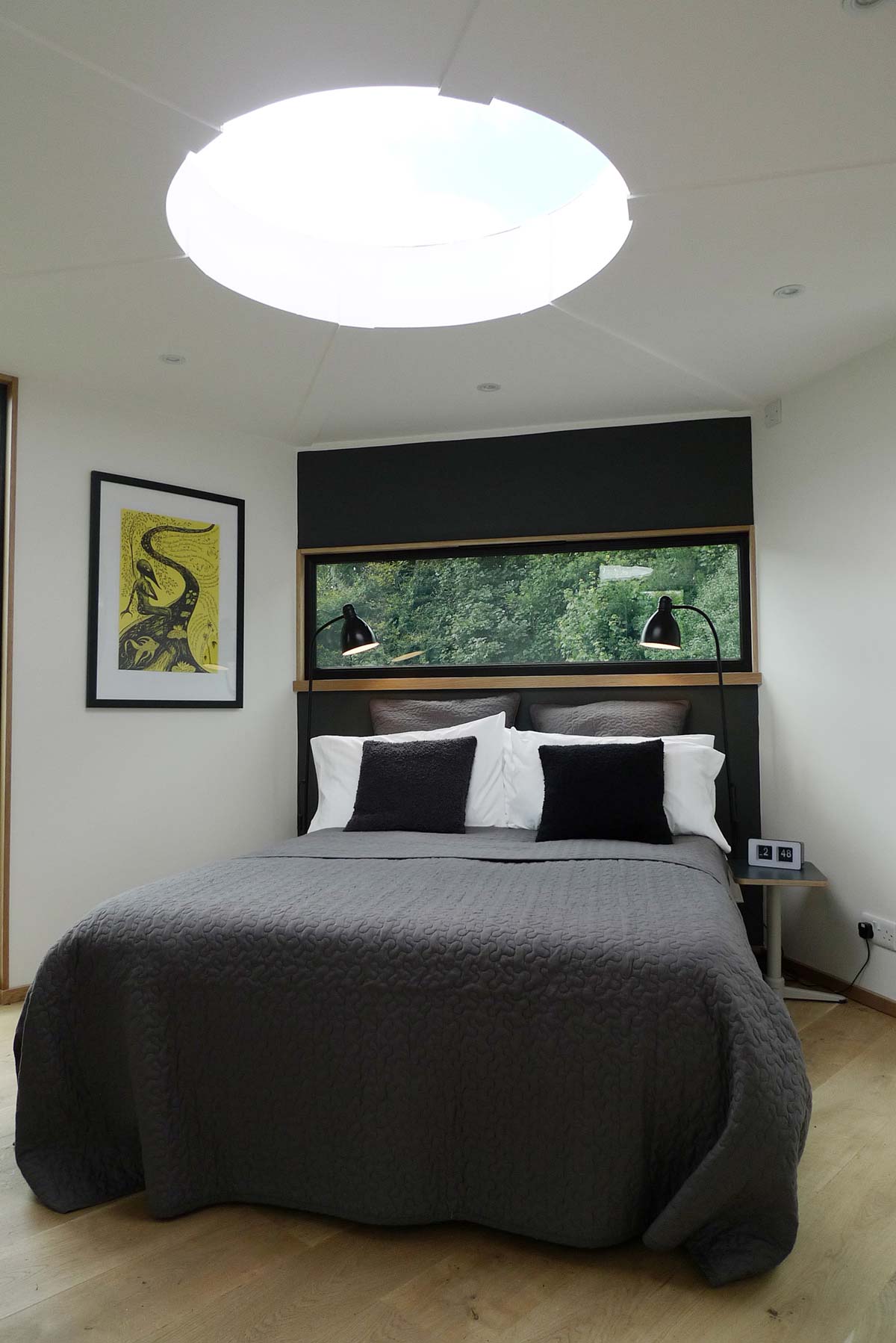 Architects: Barry Jackson
Photography courtesy of Hivehaus