The home of renowned architectural photographer, Zsolt Batar, was designed in collaboration with his long-time architect friend, Bence Turanyi, of T2.a Architects. In a forest outside of Budapest, their meeting of ideas and philosophies comes to life in 120 sq. m. With a shared respect for nature and living light on the land, their solution incorporates longevity and sound economics.
Two levels formed of cross-laminated and glued timber panels were prefabricated in mere weeks. Assembly on-site was completed in a matter of days. There is a fascinating pattern of apertures in various shapes and sizes and quantity. I imagine a great deal of discussion took place about the interaction of light and volume and room placement based on those qualities, rather than tradition.
The exterior is dramatic wrapped in black with clear wood battens. This vertical rhythm, along with the abundant windows, lends grace to the simple rectilinear form.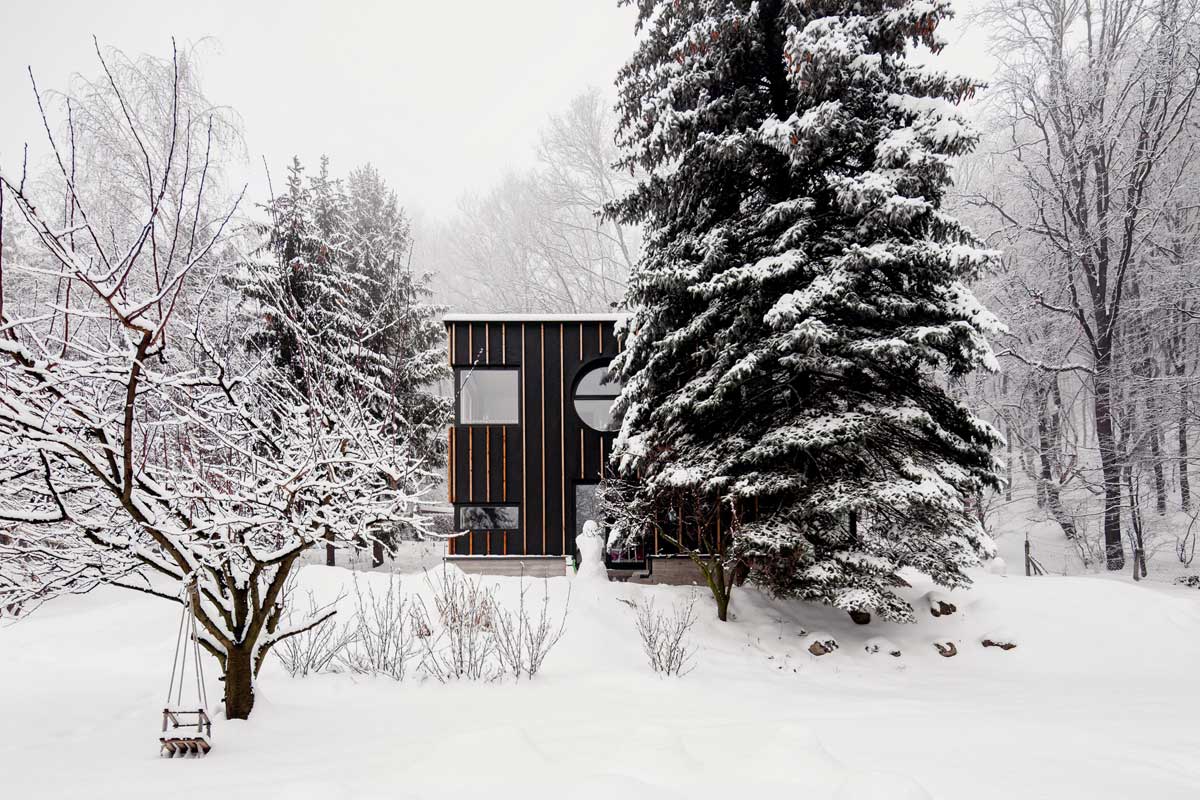 The first floor is for living, dining, and socializing. Private spaces for sleeping and bathing nestle in to the tree tops. Lined almost completely with wooden panels, the interior exudes the forest fragrance. For the owner, the home has become an inspiration and an on-going part of his professional life as he photographs the natural surroundings daily.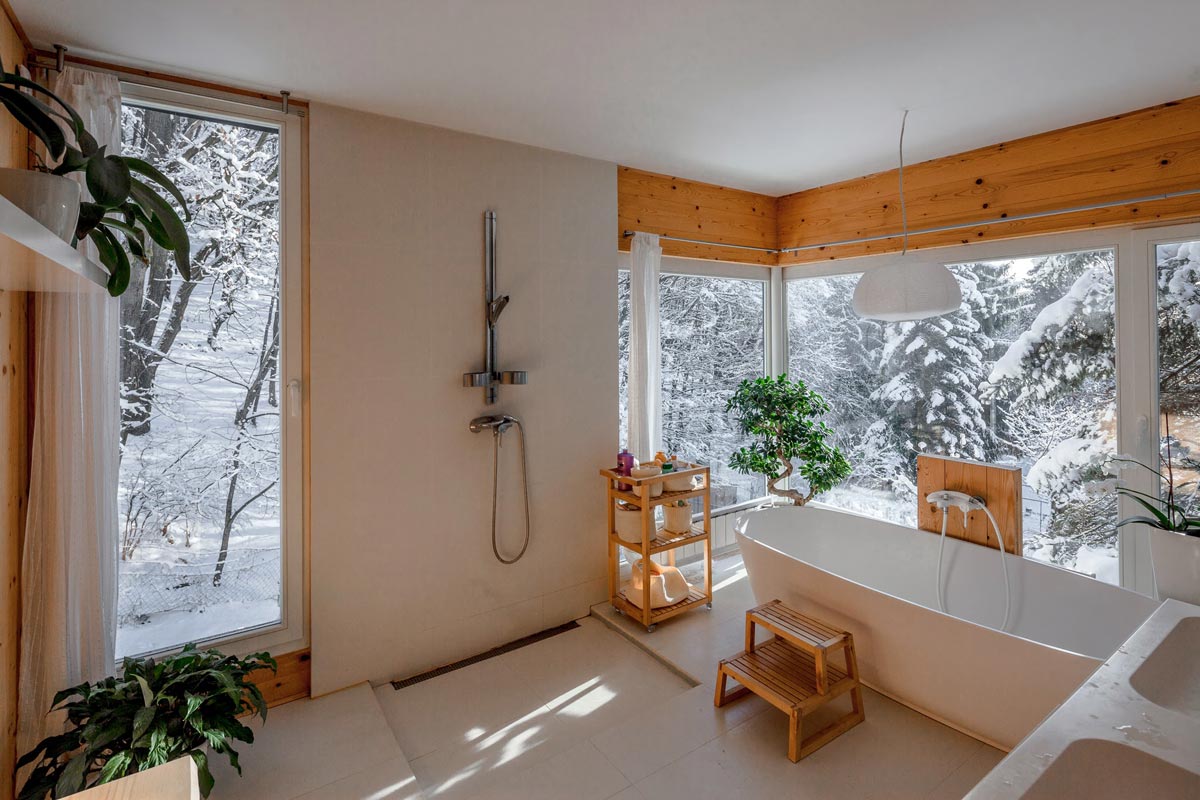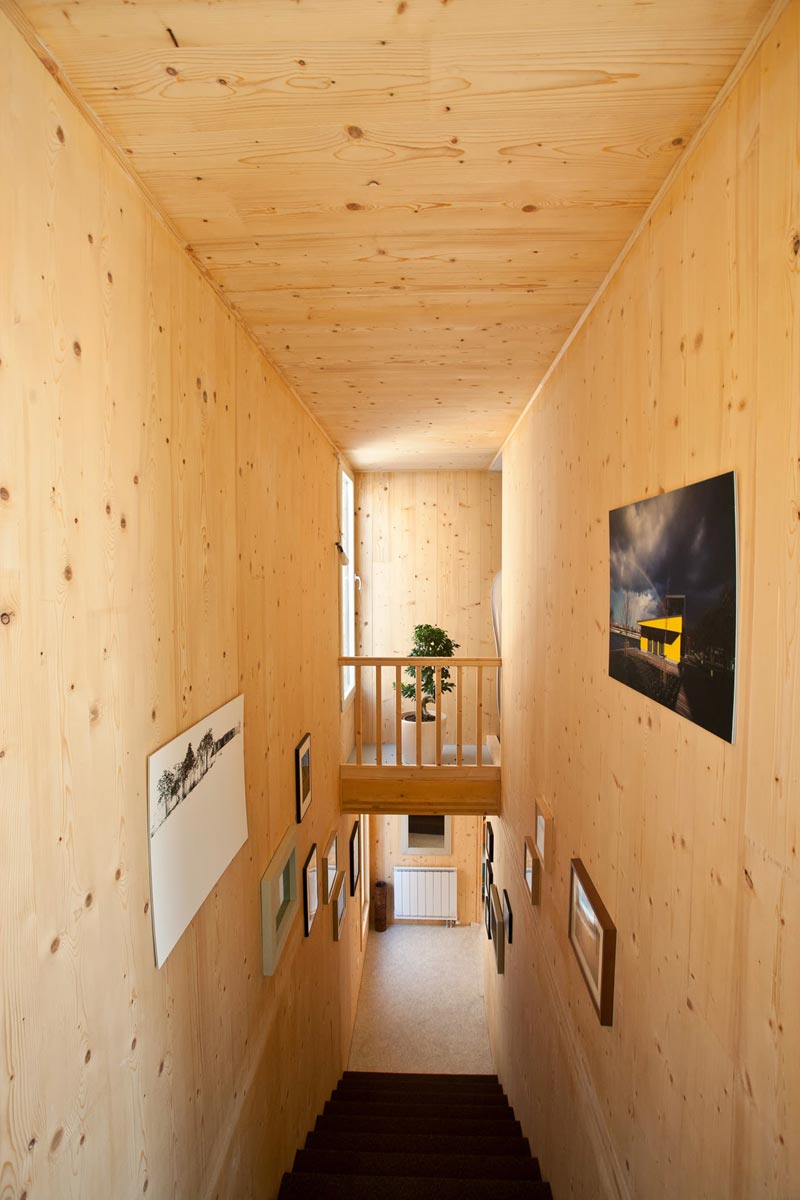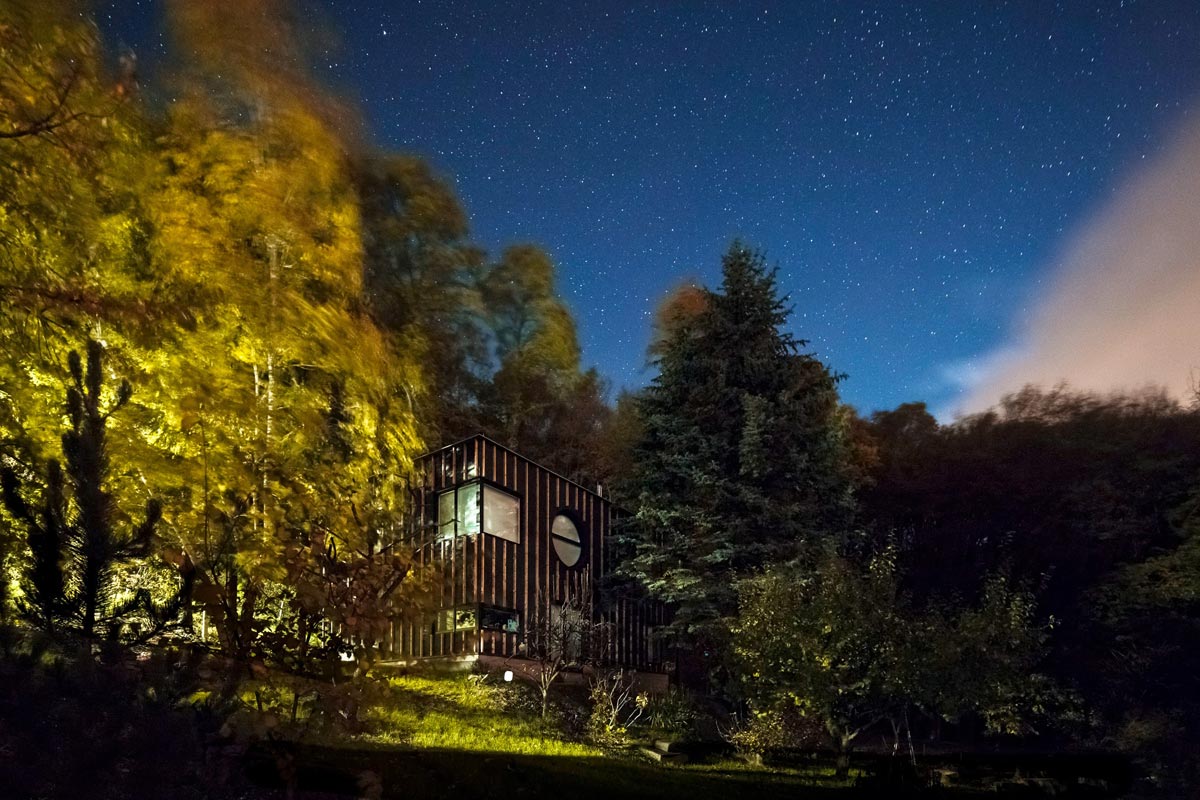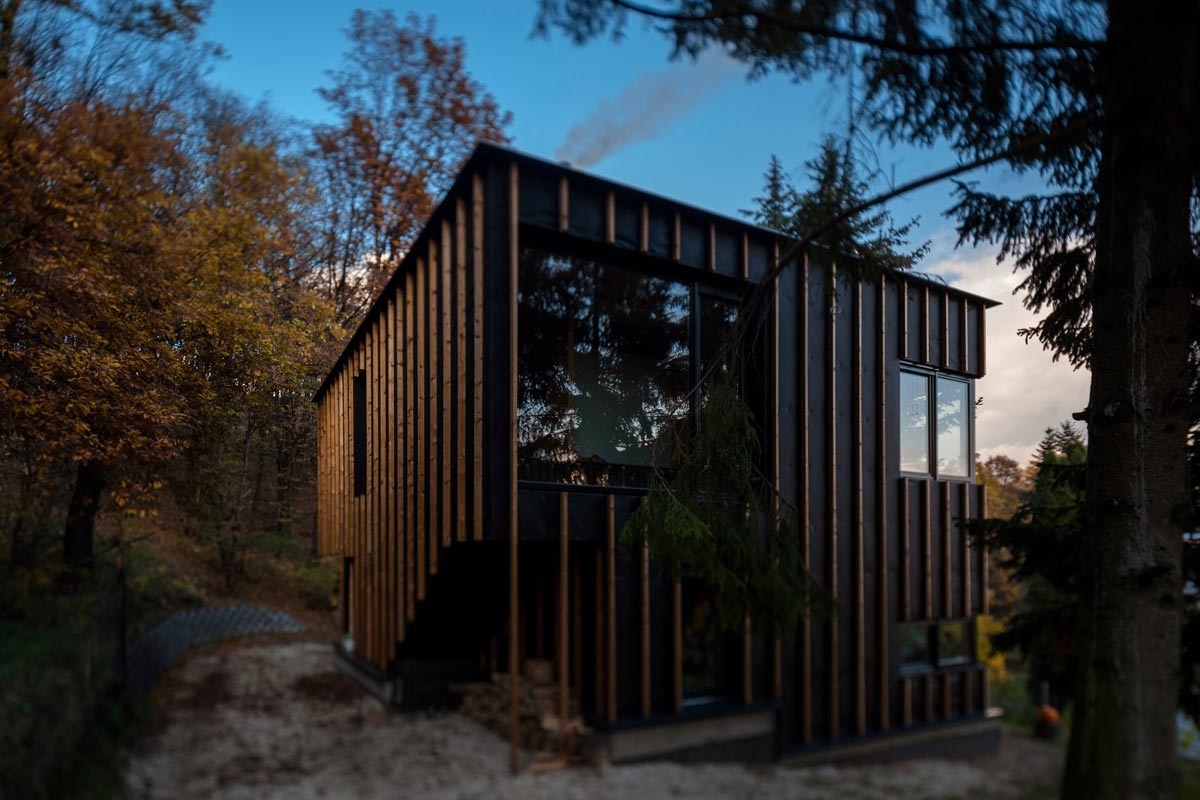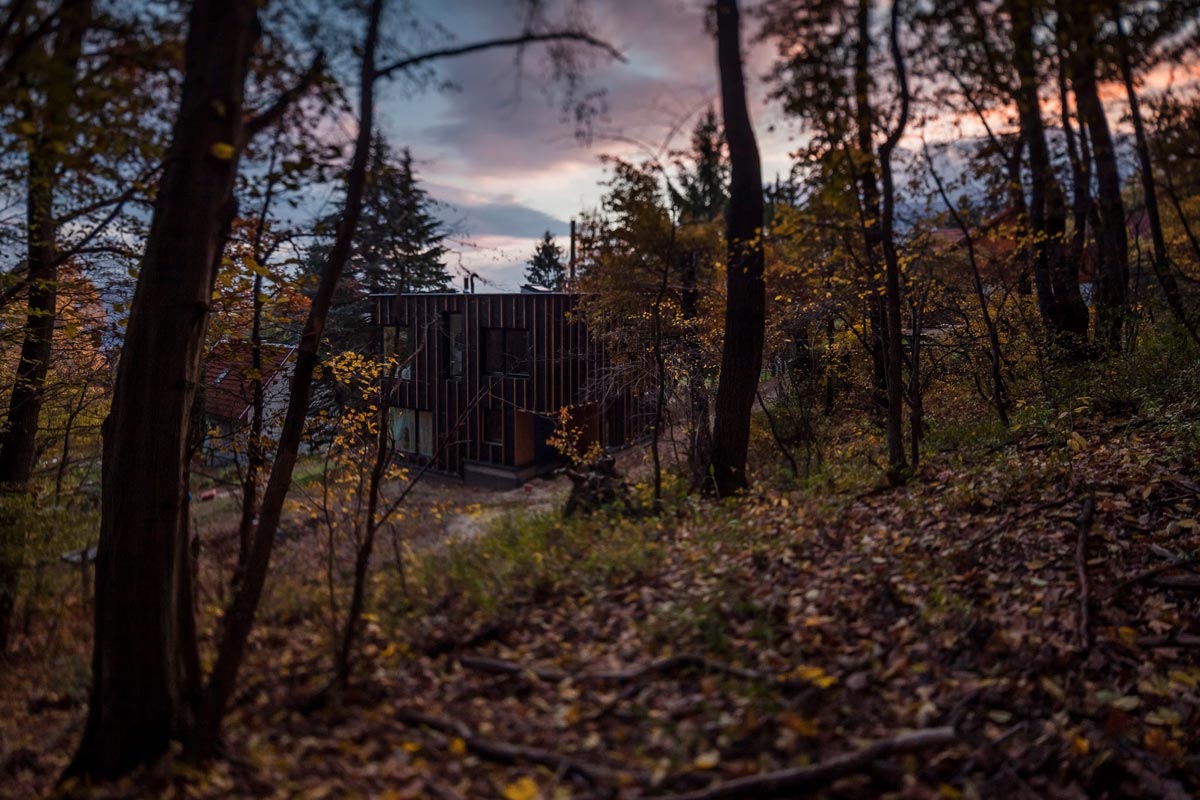 Architects: T2.a Architects
Photography: Zsolt Batar