Hive Modular factory-built homes are a sweet alternative to standard on-site construction. Their modern prefabs, ranging from small sizes to 2,500 sq.ft. and more, are built of typical wood framing and efficiently prefabricated in their warm dry factory. Of course, this reduces the time normally required to build a house due to weather conditions and has a few more bonuses up its sleeve.
This Modular B Line cottage on Lake Katepwa in Saskatchewan is a 1,230 sq.ft. three-bedroom, one bath, and open living area dream getaway. It was completely prefabricated in the factory, from the framing, roofing, siding, and insulation to the interior cabinets, counters, and lighting. Trucked, approx. 95% complete, to the site from the Toronto factory, it rests on helical piles that were installed in advance.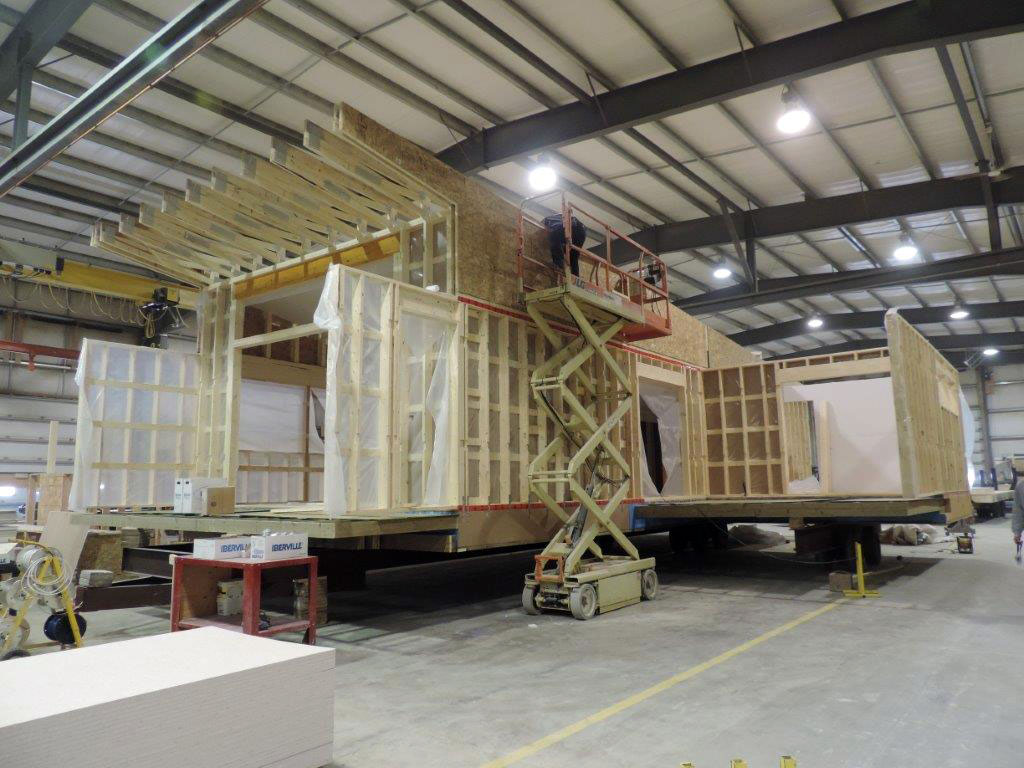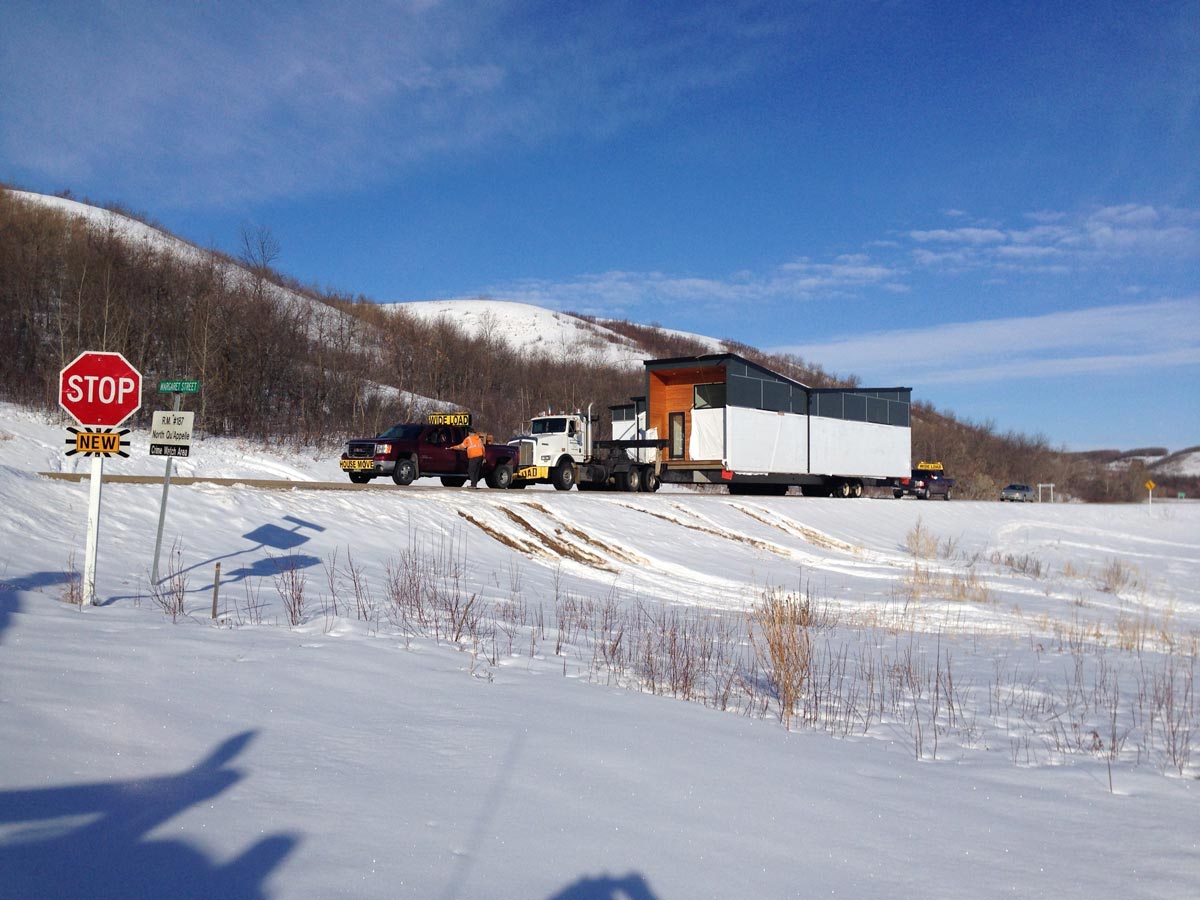 These cottage owners personalized their new prefab using materials and finishes chosen from Hive's inventory of those proven for performance and value. Fiber cement panels wrap the exterior while timber envelops the recessed porches from top to bottom. The low maintenance slate grey panels are a dramatic contrast to the inviting honey colored wood. A gently sloping butterfly roof translates to a ceiling that reaches up and out to the views.
Long and narrow, the lot dictated a linear plan that includes a generous raised lakeside deck. Sliding glass panels join the living space to the transitional outdoor rooms. The roof overhang provides weather protection and interior shade.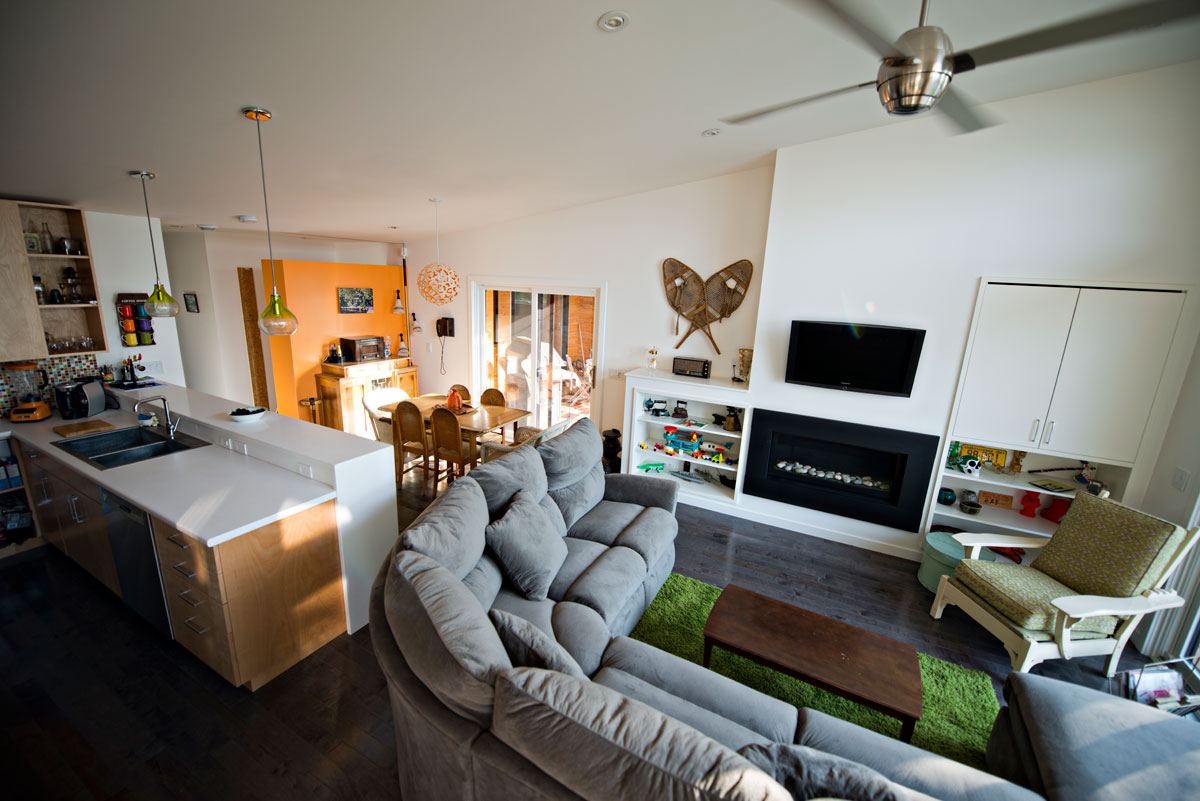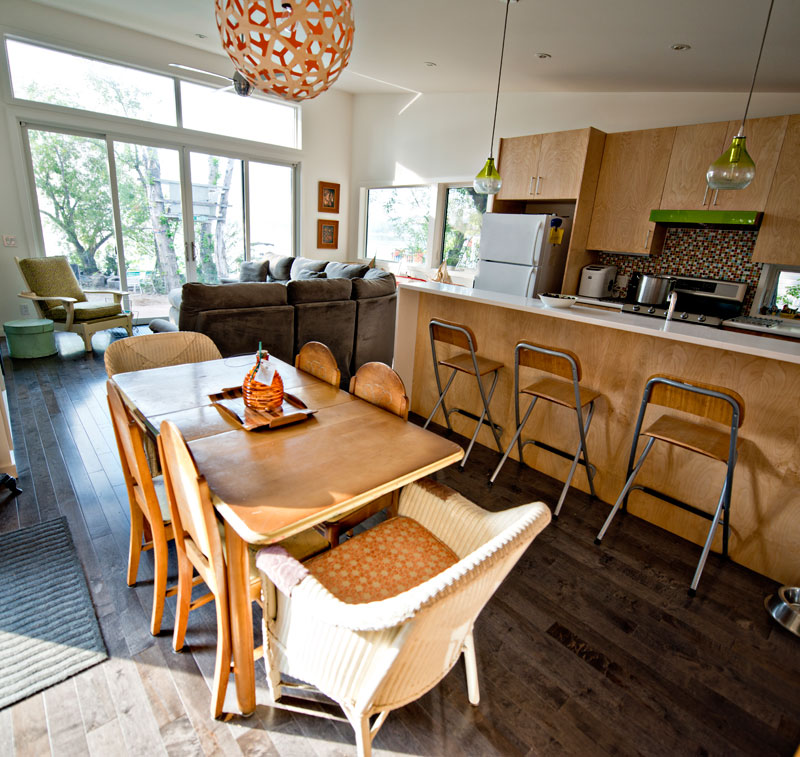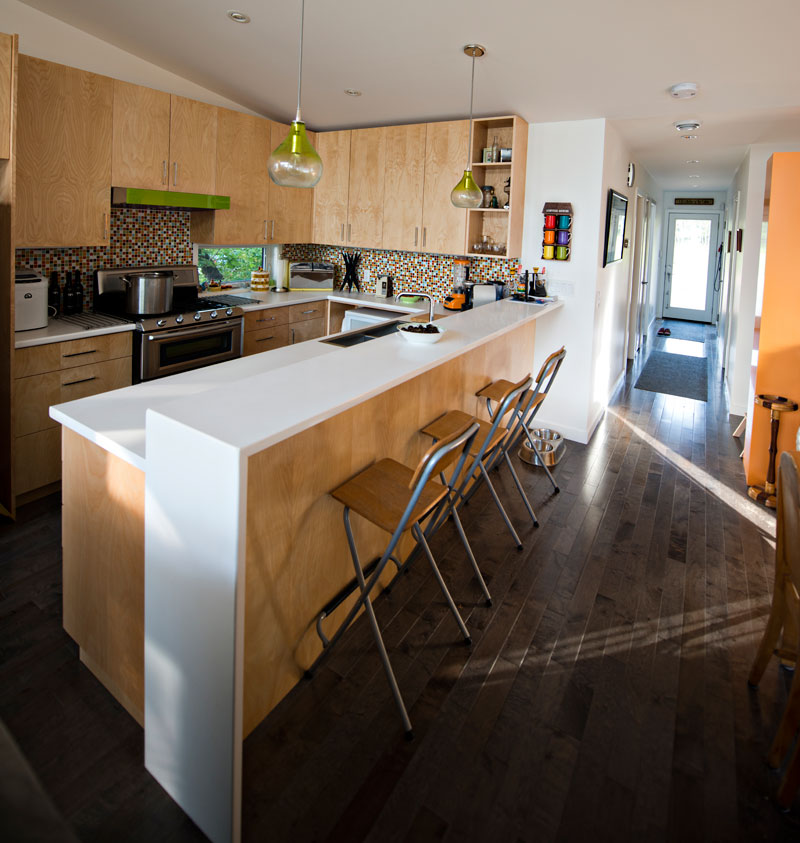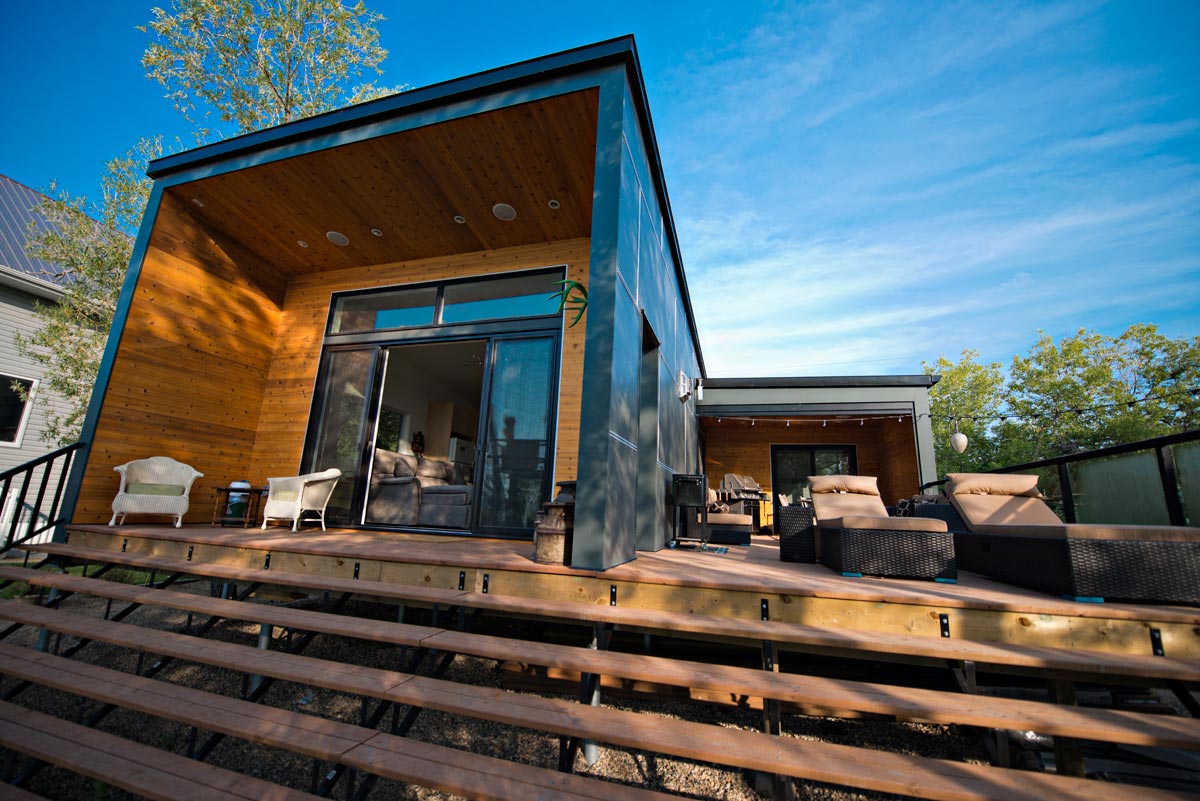 Architects: Hive Modular
Photography courtesy of Hive Modular