Approached to design two mountain retreats for skiers outside of Sarajevo, Fo4a Architecture extracted ancient traditions in to a tiny modern shelter, just 24 sq.m. In homage to the cherished and now rare Bosnian village, the contemporary wood framed building represents the typical old home structure.
The simple form with a single slope roof sports elegant proportions inside and out. Its clarity of design captures the spirit of historic village homes in timeless construction and materials. An elderly local woman inspired the exterior palette, displaying the beauty of age through charred wood siding. Stone covered tombs from the middle ages, further inspired the home's form and permanence.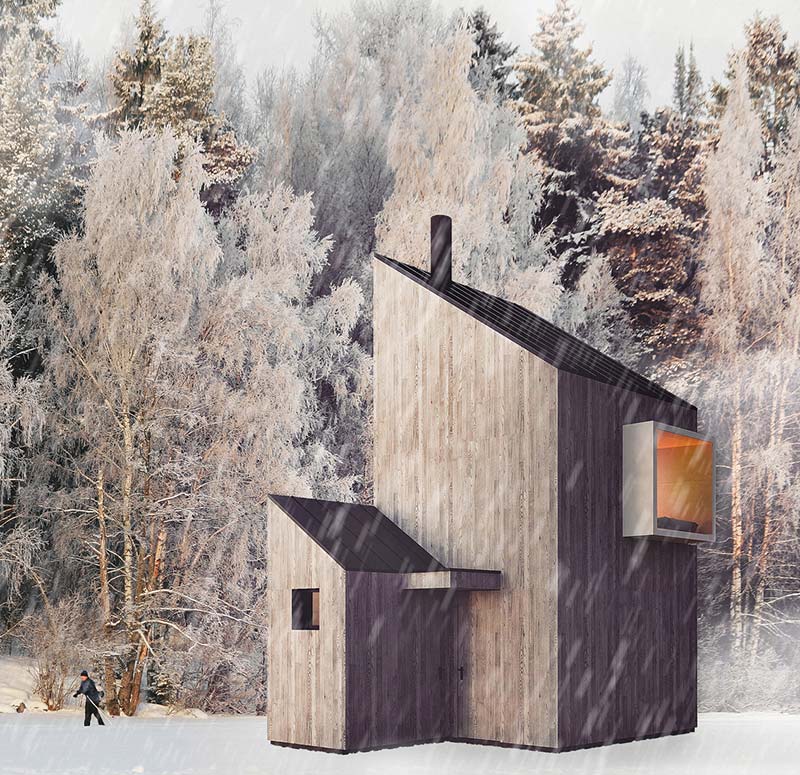 It is a modern one-room cabin with a voluminous sleeping loft. Here nature is invited inside through large openings that are extruded from the nearly square footprint. The main level immerses you in the mountain through a floor-to-ceiling corner wall of windows. Windows on two sides of the loft, one a deep window seat, combine with the distant ceiling to create a feeling of sleeping under the stars.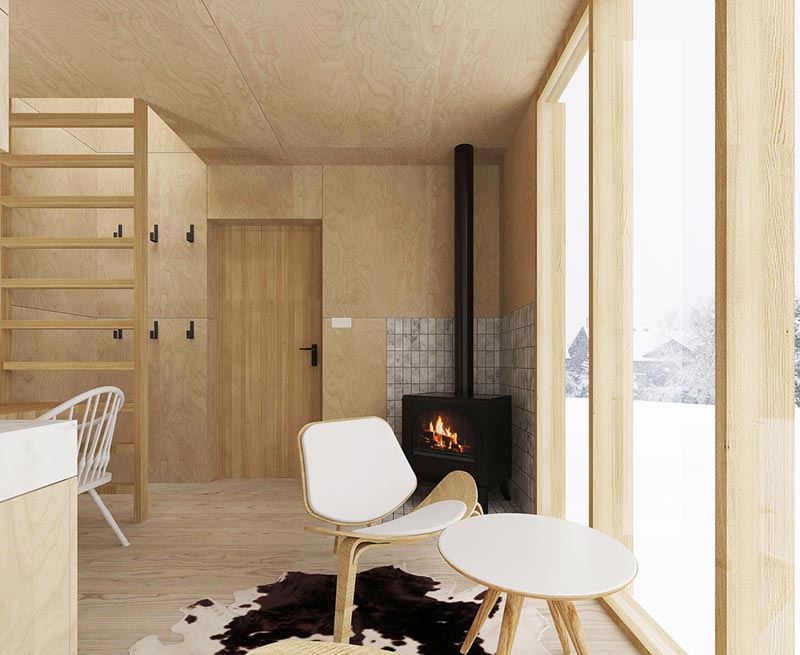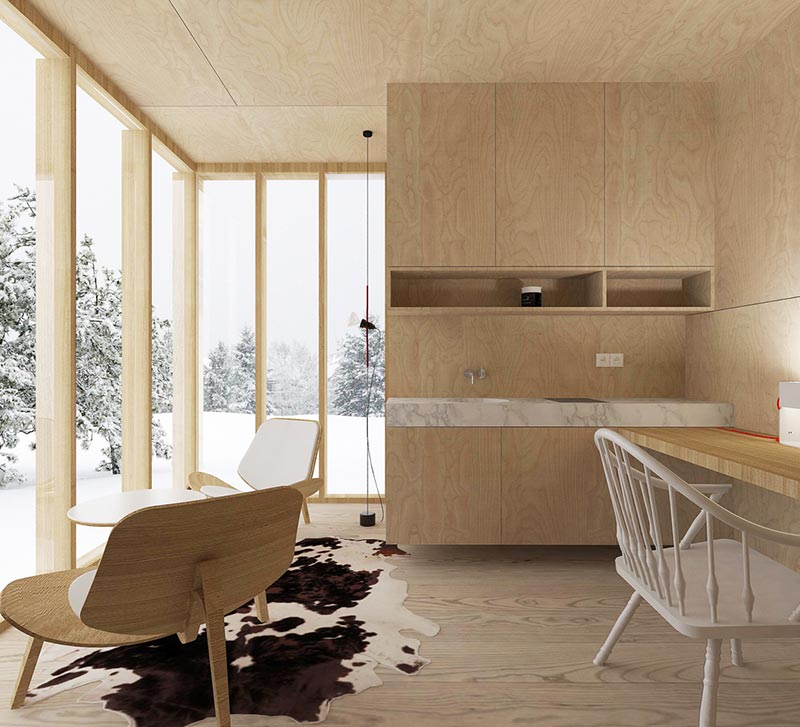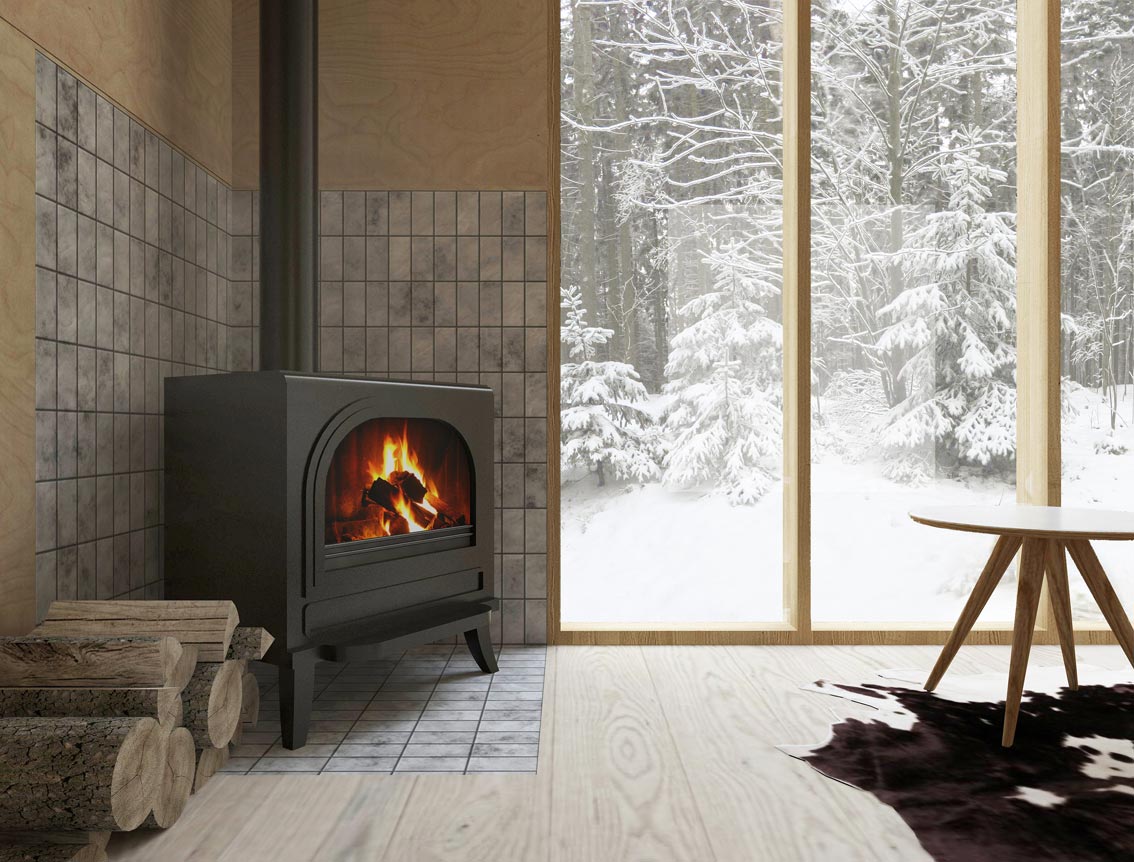 For privacy and maximizing space, the bath is also extruded away from the main form. Completely covered in large grained wood sheeting, the cabin's interior is unadorned save the marble kitchenette counter. Tile wraps the wall behind the must-have yet modern cast iron and burning real wood fireplace.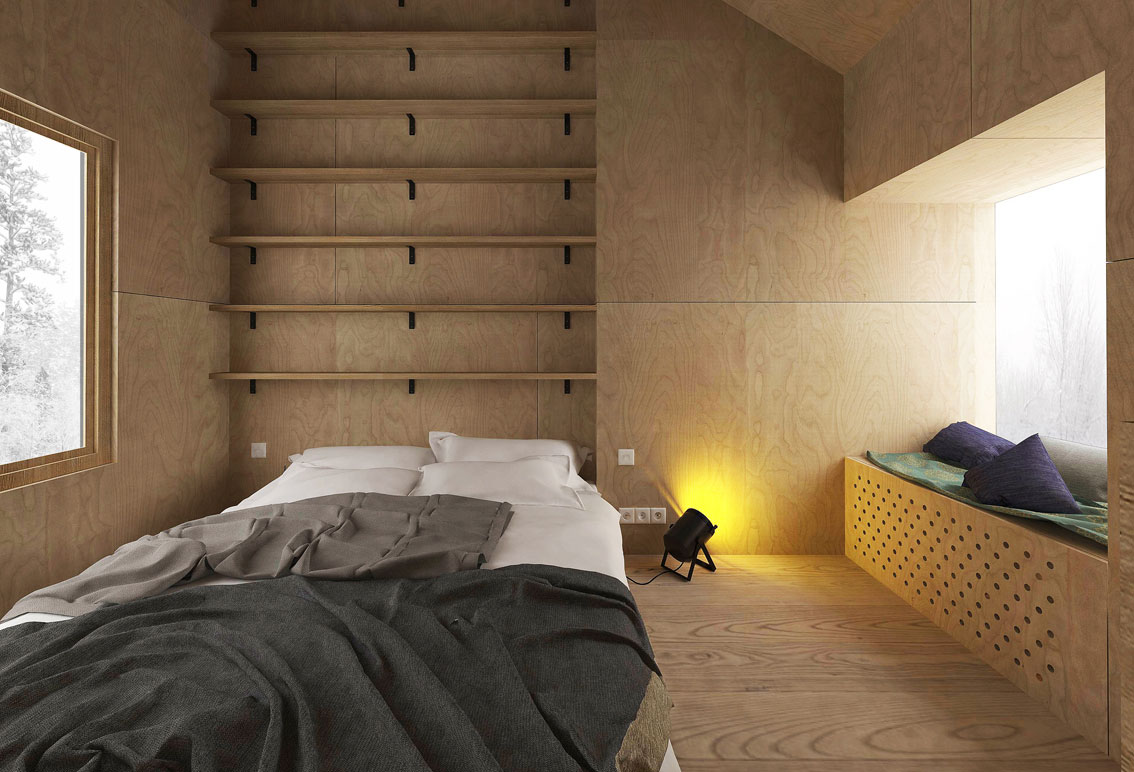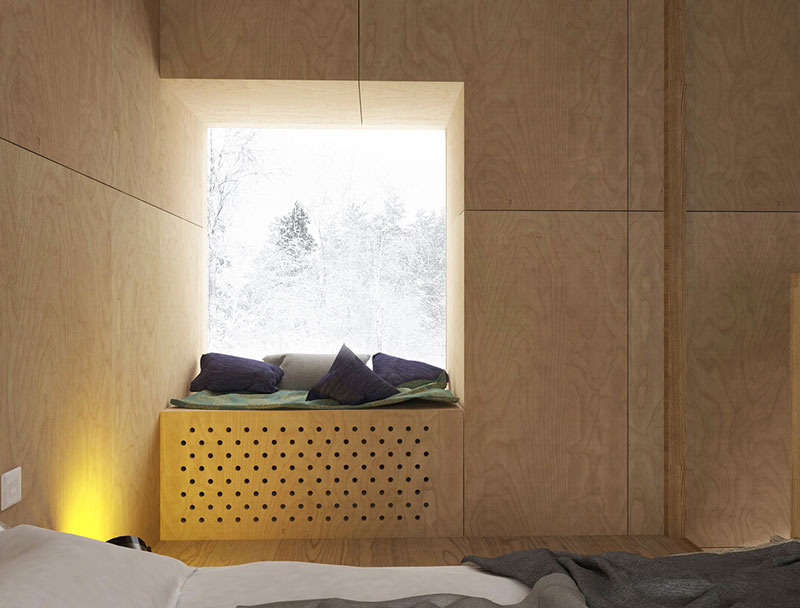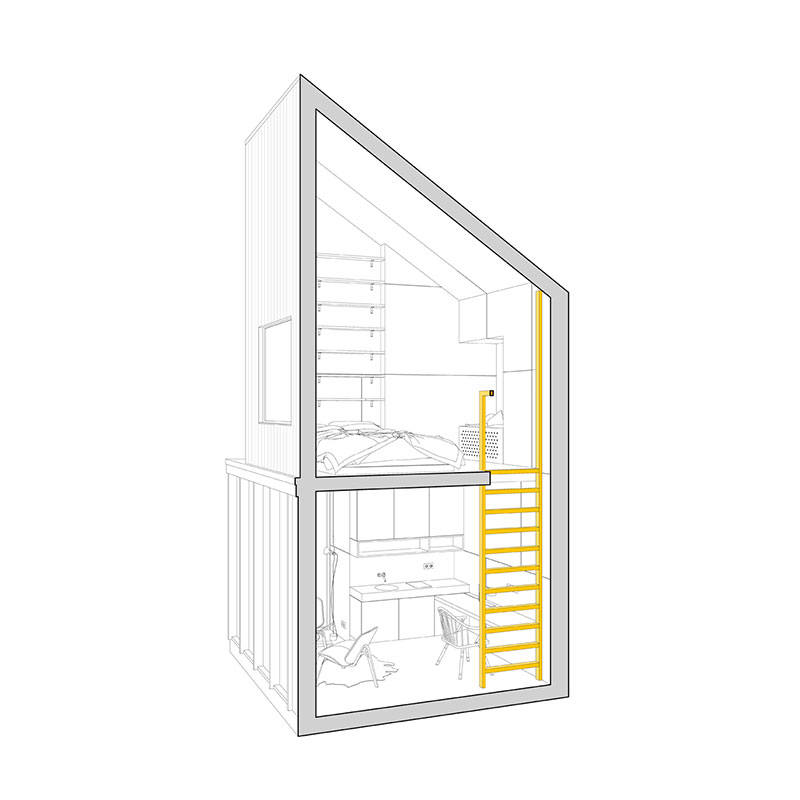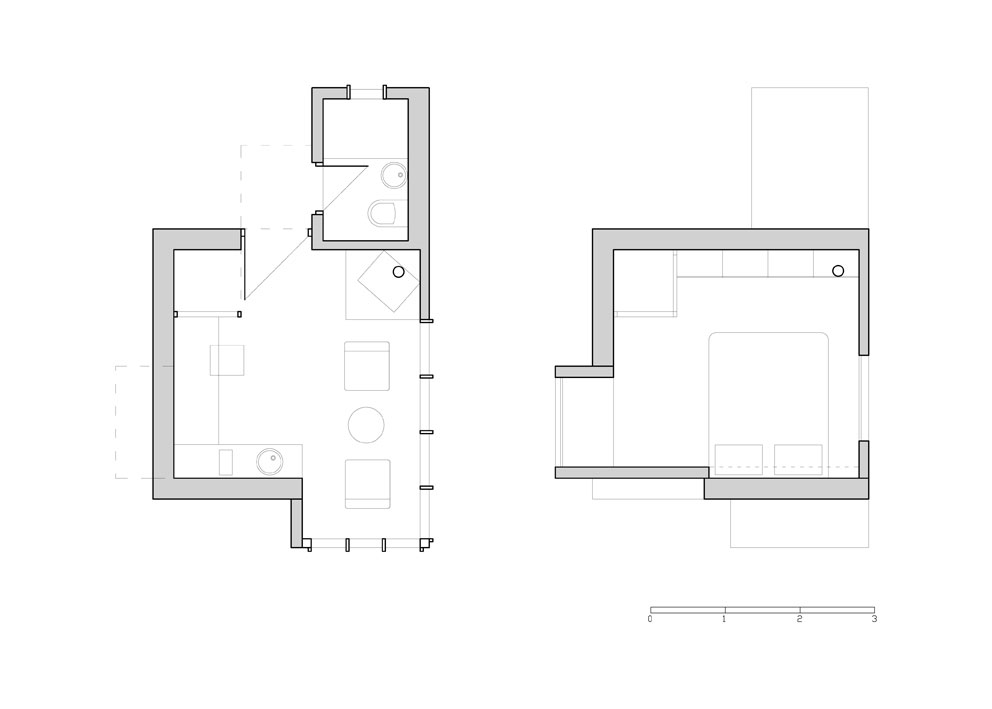 Architects: Fo4a Architecture
Photography courtesy of Fo4a Architecture