Sometimes just adding light breathes new life in to a 100+ years old building. Designed by Tecto Arhitectura, this newly renovated family home's classic features are highlighted by the enlarged windows and sky lights. Though always occupied throughout its life, the building suffered from a structure's greatest enemy, water. A new highly insulated roof and modern high performing windows keep out the weather and city noise. Of course, all the while they're protecting the layers of personality inside for the current and most fortunate occupants and generations to come.
The home oozes soul that is so often lacking in modern houses. It's a living time capsule displaying every year of its existence with finesse. Each room's deep crown molding gently curves toward the high and often ornate ceiling. The living area is brilliant with sky lights that become the central floor of the brick paved roof terrace.
Deep baseboards rein in restored herringbone parquet floors. Arched niches, engaged columns, rich wood wall panels, stained glass, and scrolled iron rails tell an engaging story with modern art, lighting, and furniture.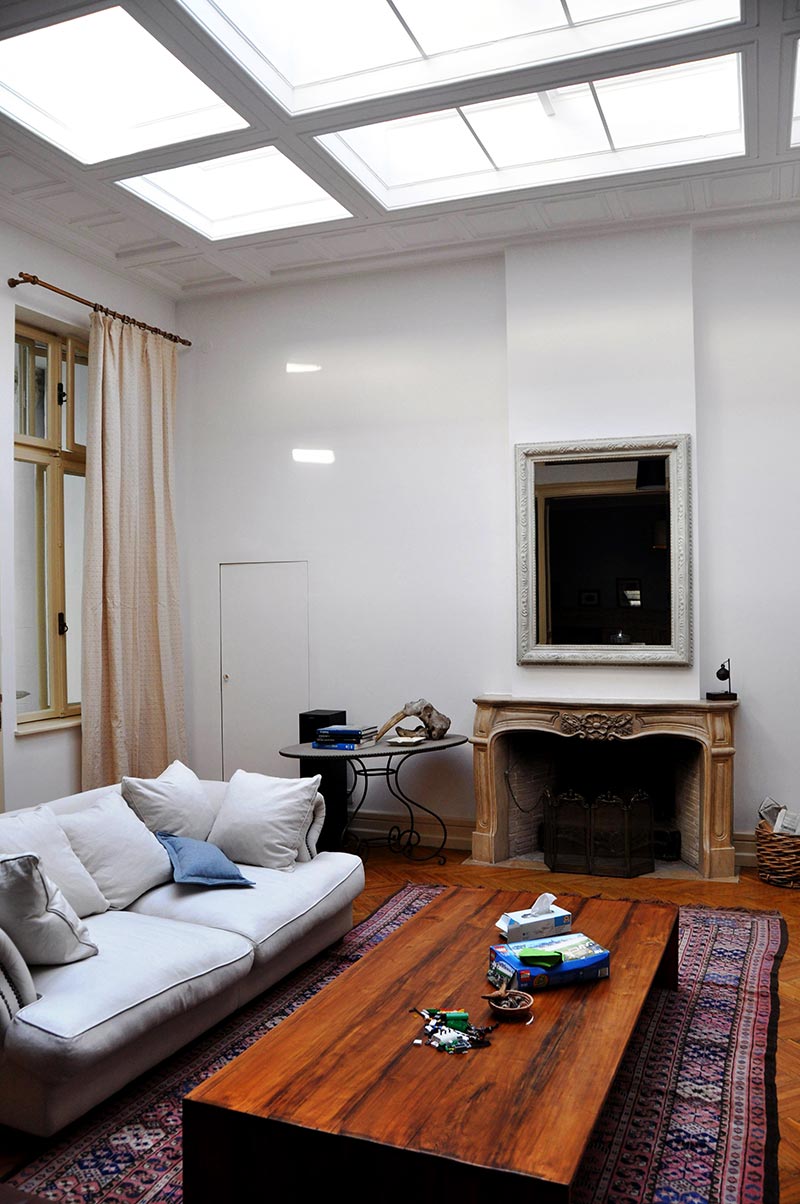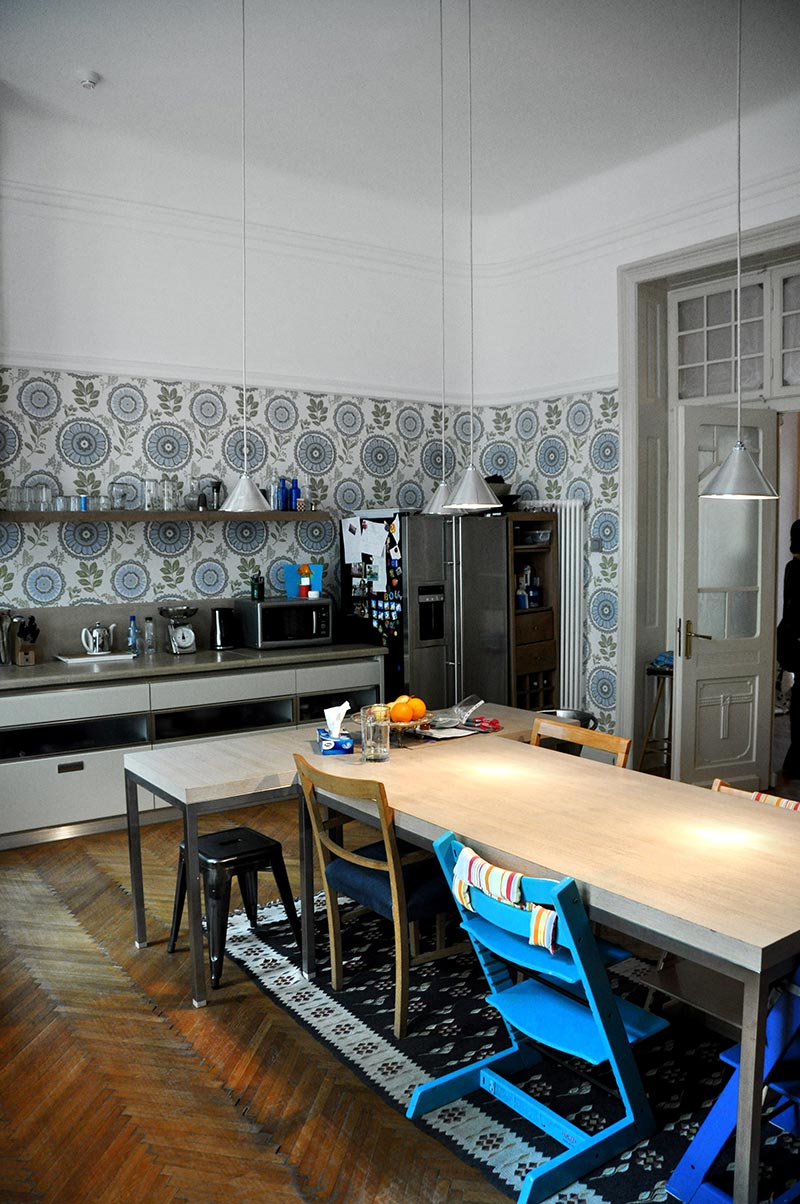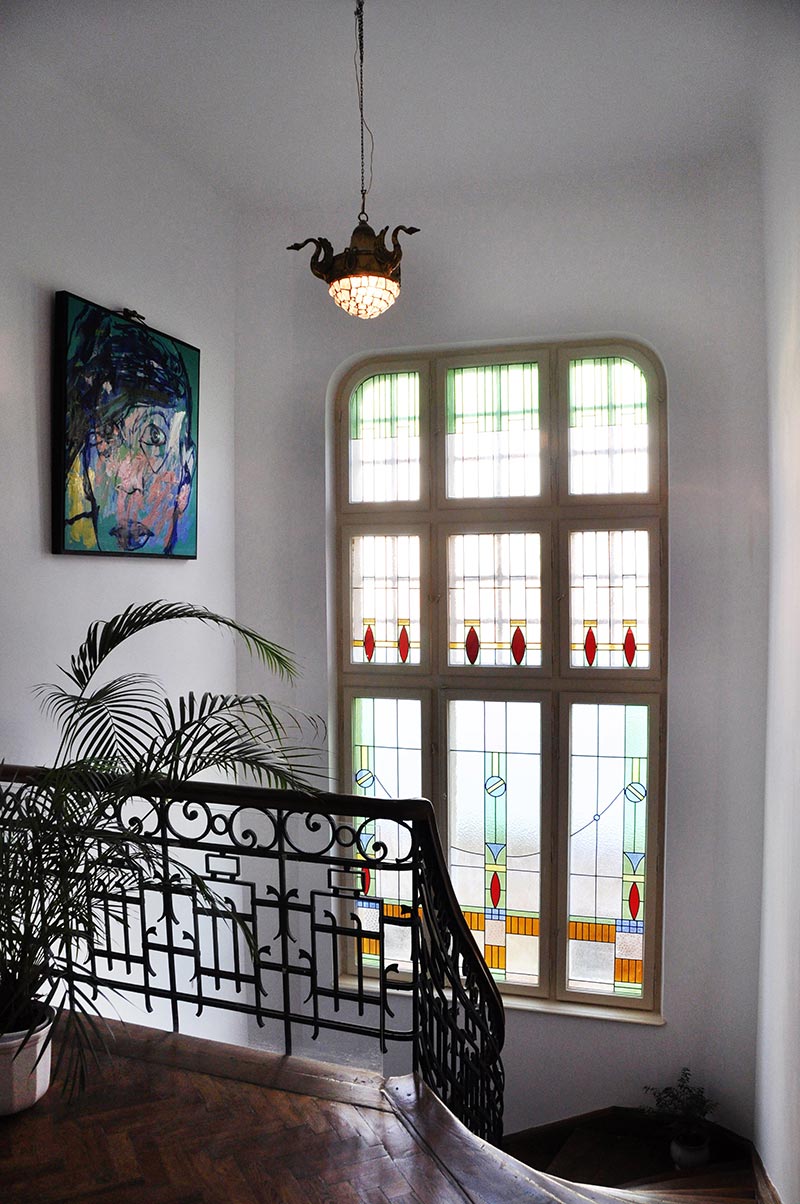 The attic is a kinetic space of exposed wood structure. Lit by new sky lights, it's open for lounging, exercising, and the children have staked out the perimeter for a dreamy play room.
Top all this off with a winter garden restored to its glory with a few modern twists. The conservatory's walls, roof, and patterned tile floor create a haven for woven seating and lighting. You know where to find me!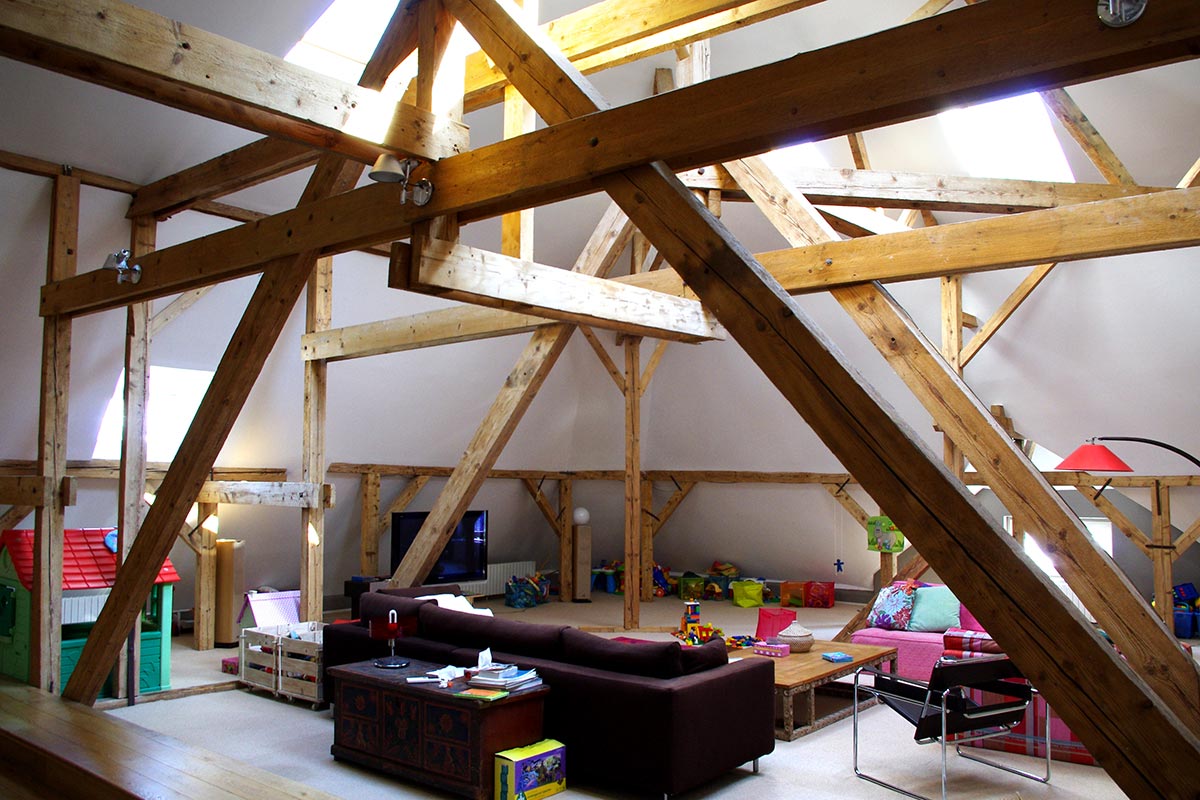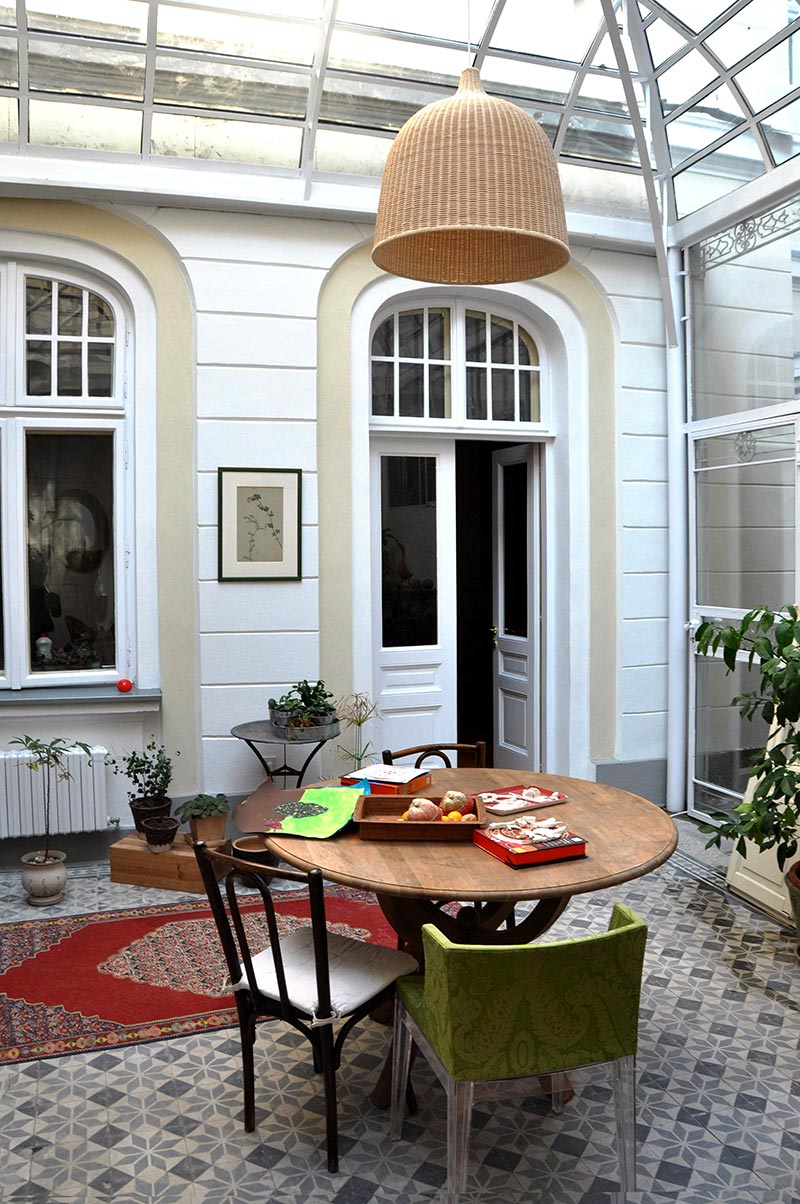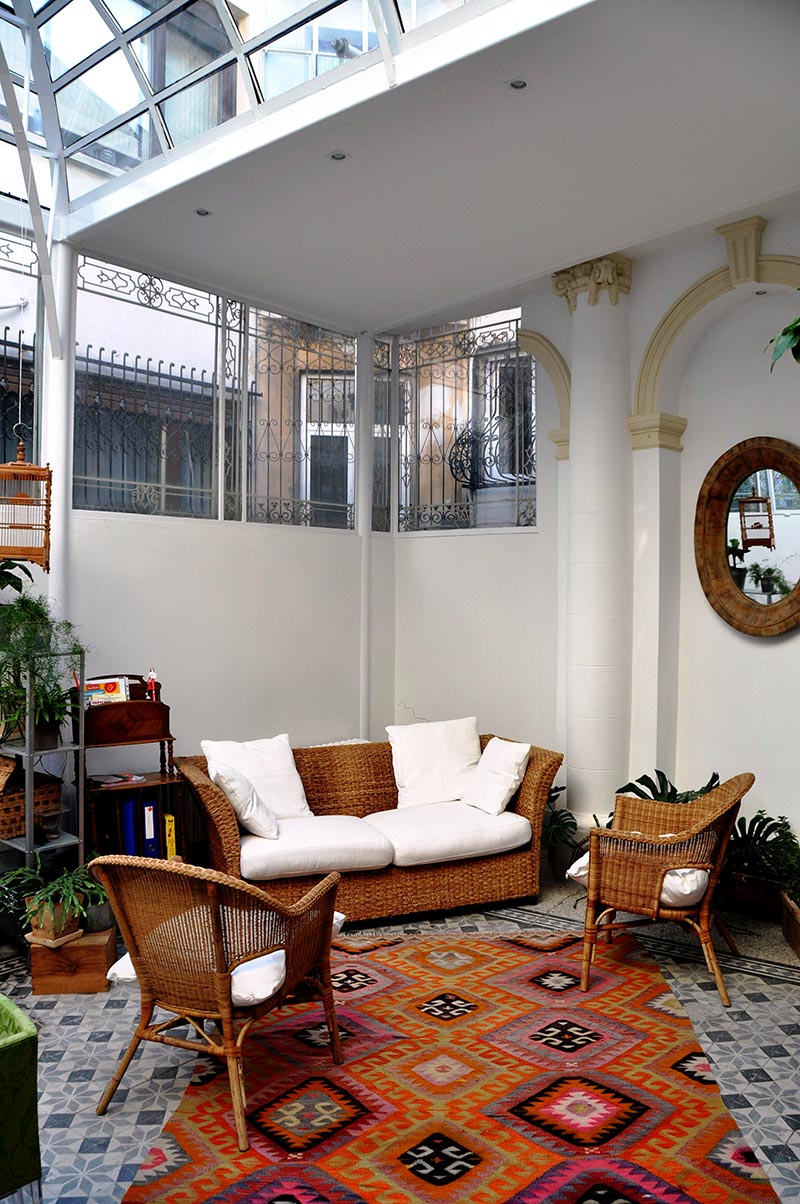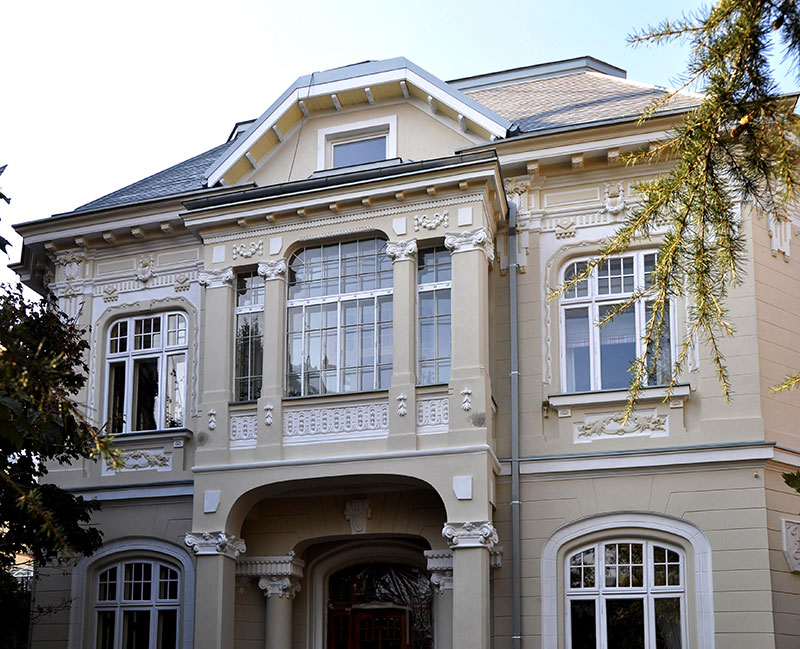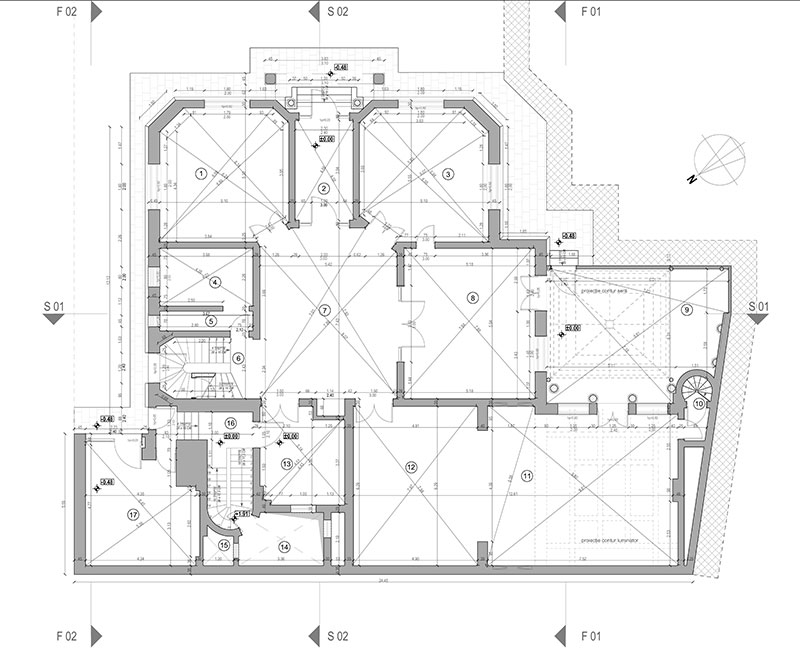 Architects: Tecto Arhitectura
Photography courtesy of Tecto Arhitectura