This cabin is sustainable in style and systems. Midland Architecture designed a 900 sq.ft. getaway located in the foothills of the Appalachian Mountains. Nearly touching the seven-acre lake, it rests at the base of never ending rolling hills and woodlands.
The idyllic natural setting hosts its straightforward gabled rectangle easily. A roof of weathering steel rests on walls of burnt cedar siding for texture, warmth, and character that is perfectly suited to the surroundings.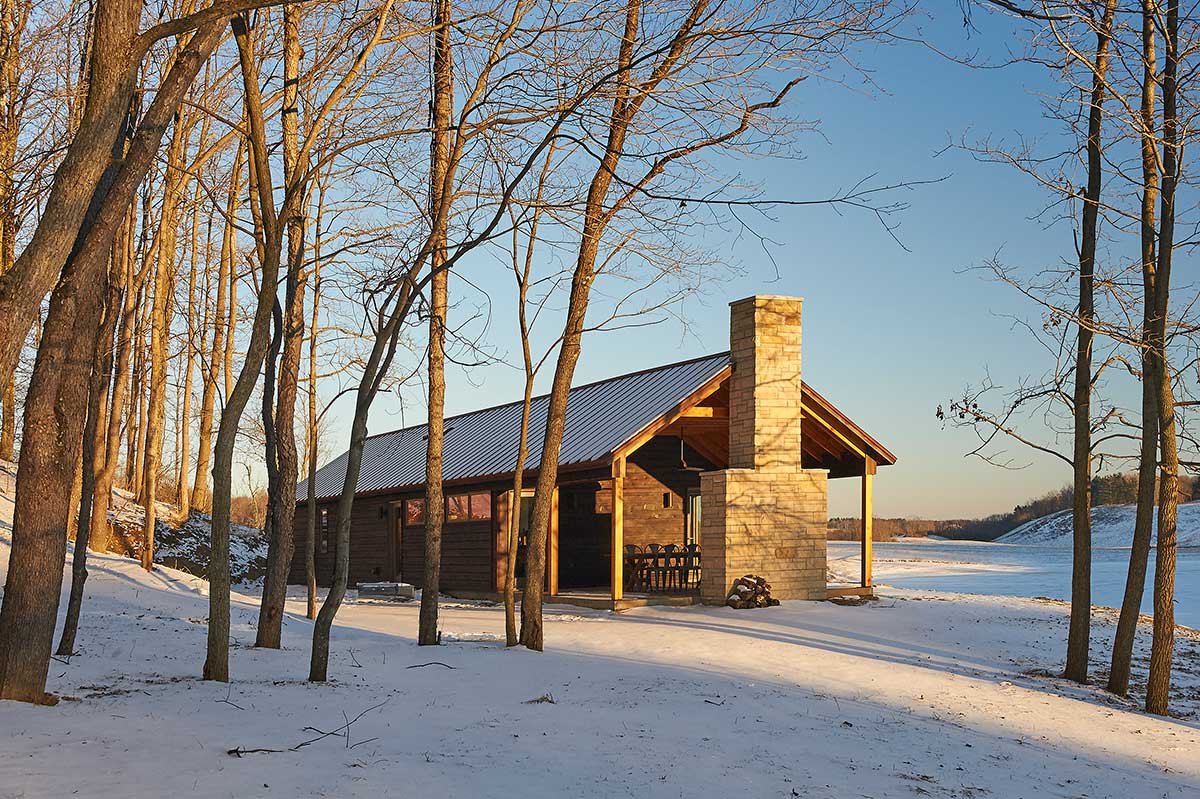 An impressive wood burning fireplace built of ashlar stone anchors the attached pavilion. Inside a tiny kitchen separates the sleeping spaces from the open living area. Vaulted ceilings partially expose the timber structure and light floods the space from an abundance of wood framed glass doors and windows.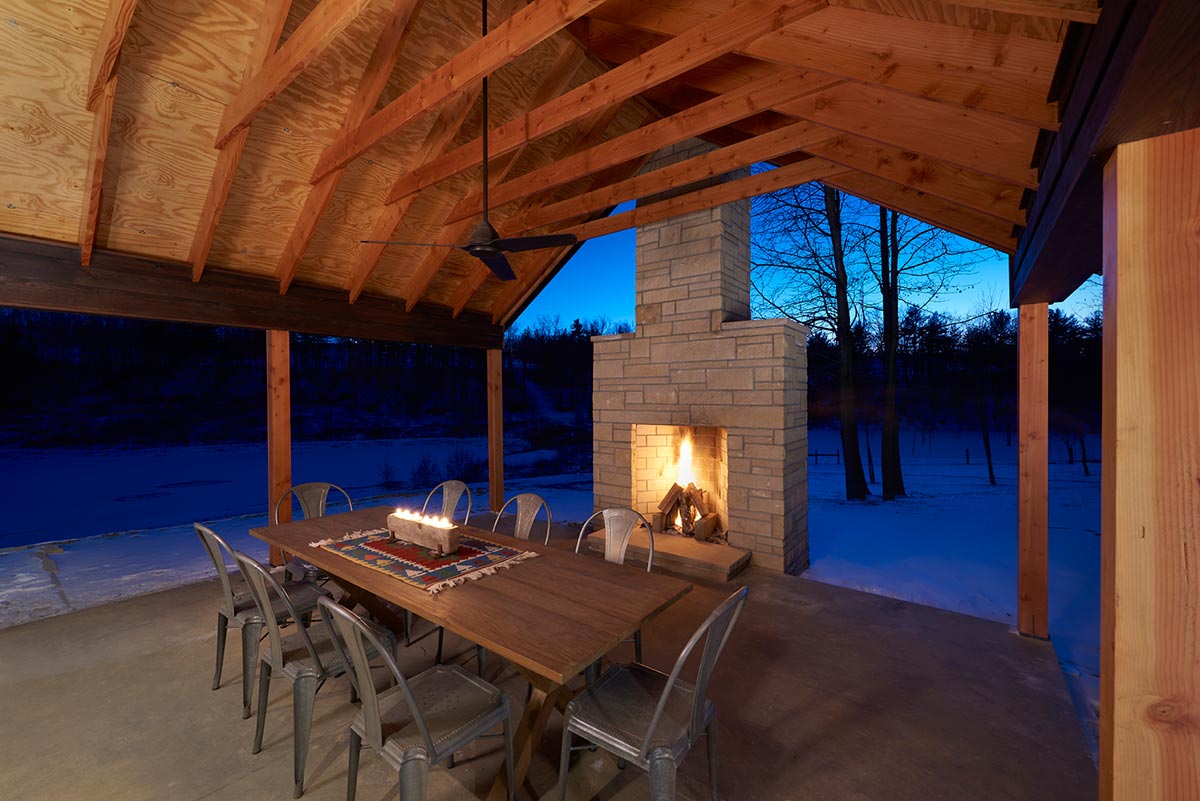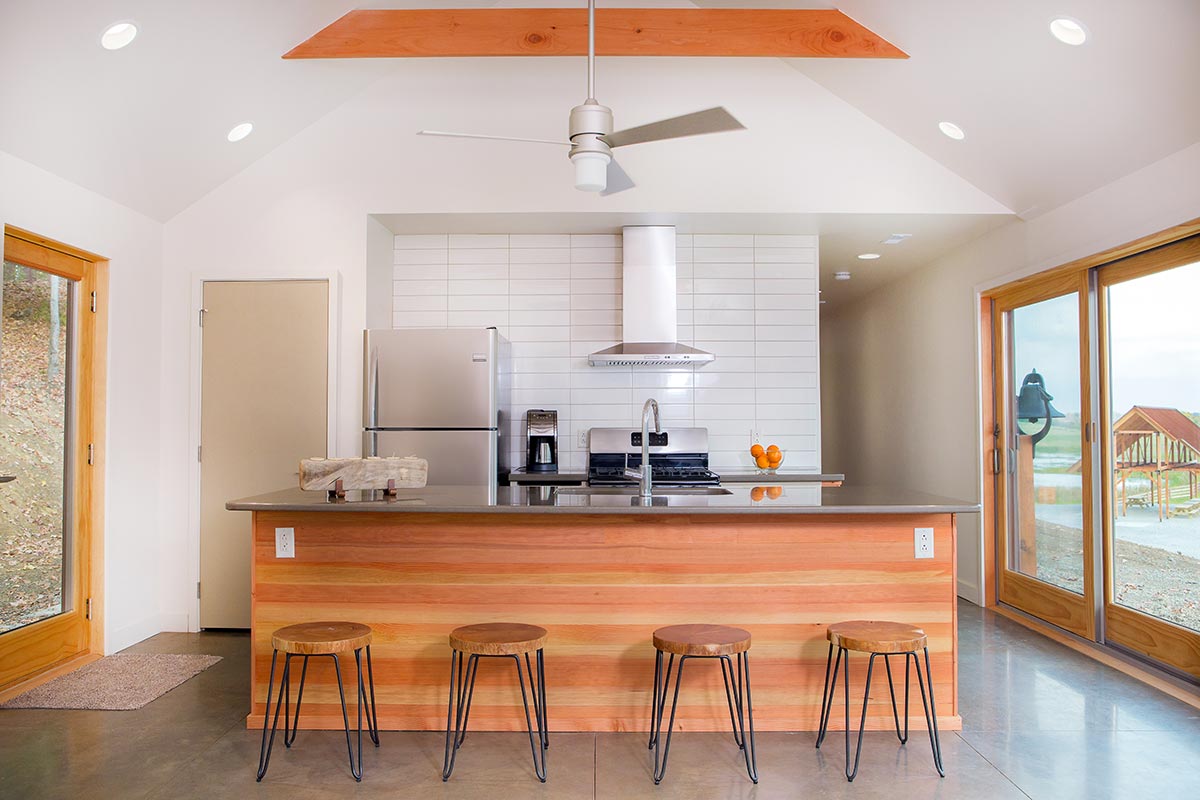 You can retreat here without guilt as power is supplied by a solar cell array. A natural spring on the property contributes water that is stored in a cistern. The south facing windows that provide intimacy with nature also play a role in the passive solar design. Heated by the sun, the concrete floors then return the heat to the space when temperatures cool. Low maintenance materials of wood, concrete, glass, and tile keep the load light for the occupants and the environment.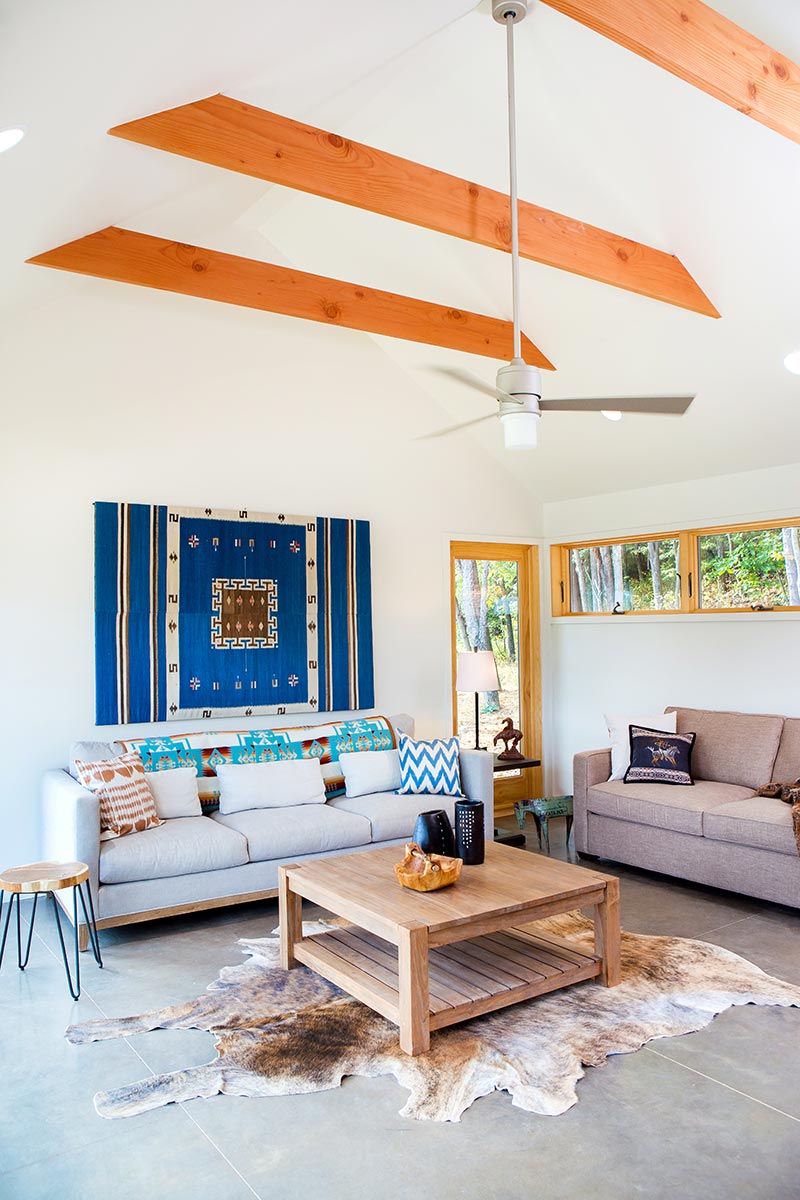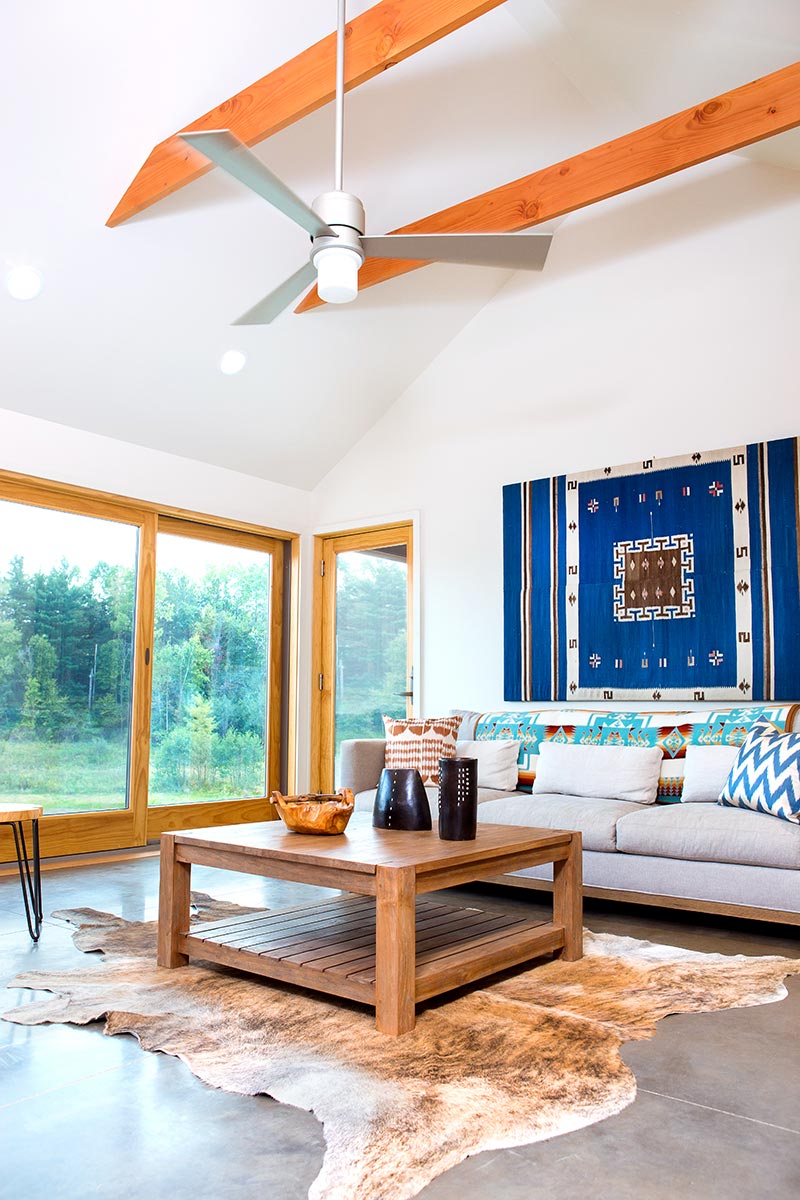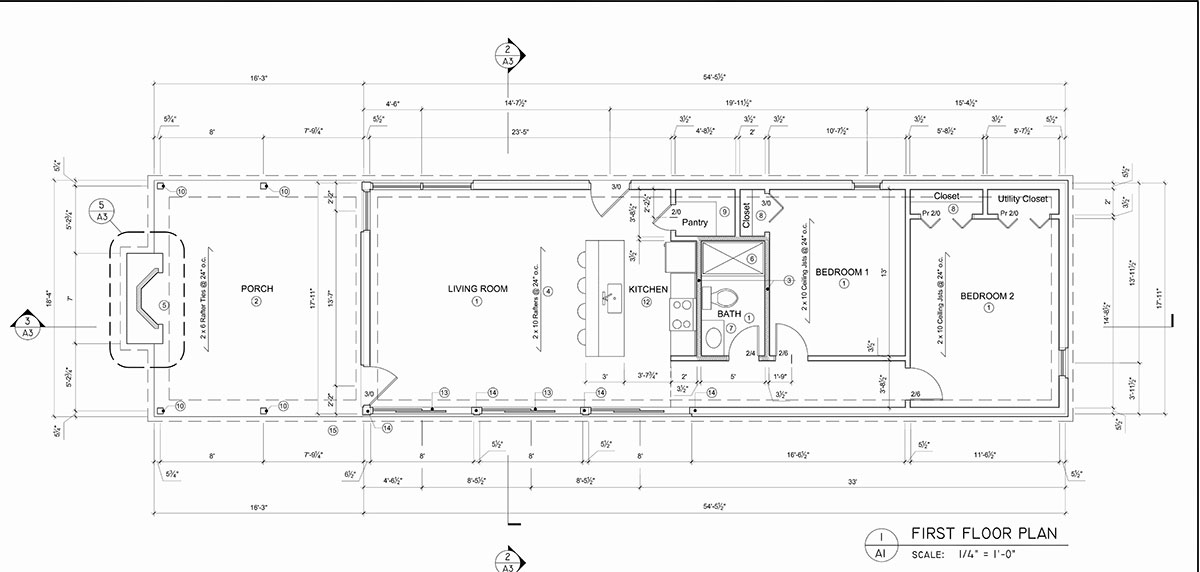 Architects: Midland Architecture
Photography courtesy of Midland Architecture