This modern home is an exemplary showcase of geometric grace and muted tonality. The palette is as introverted as the house appears to be from the street. Nico Van der Meulen Architects flooded the interiors with light from clerestory windows, without a drop of privacy being compromised. You will never believe it was crafted from a single level gable roofed home!
The street facade is all business with protruding and receding somber grey planes and a glass entry door. Volumes are pushed and pulled vertically and horizontally and further accented by a range of grey tones and materials. The weight of the exterior immediately dissipates inside. Though continuity is maintained by the exposed structural steel that extends from outside to inside. And the palette continues though it's much more friendly in the living spaces.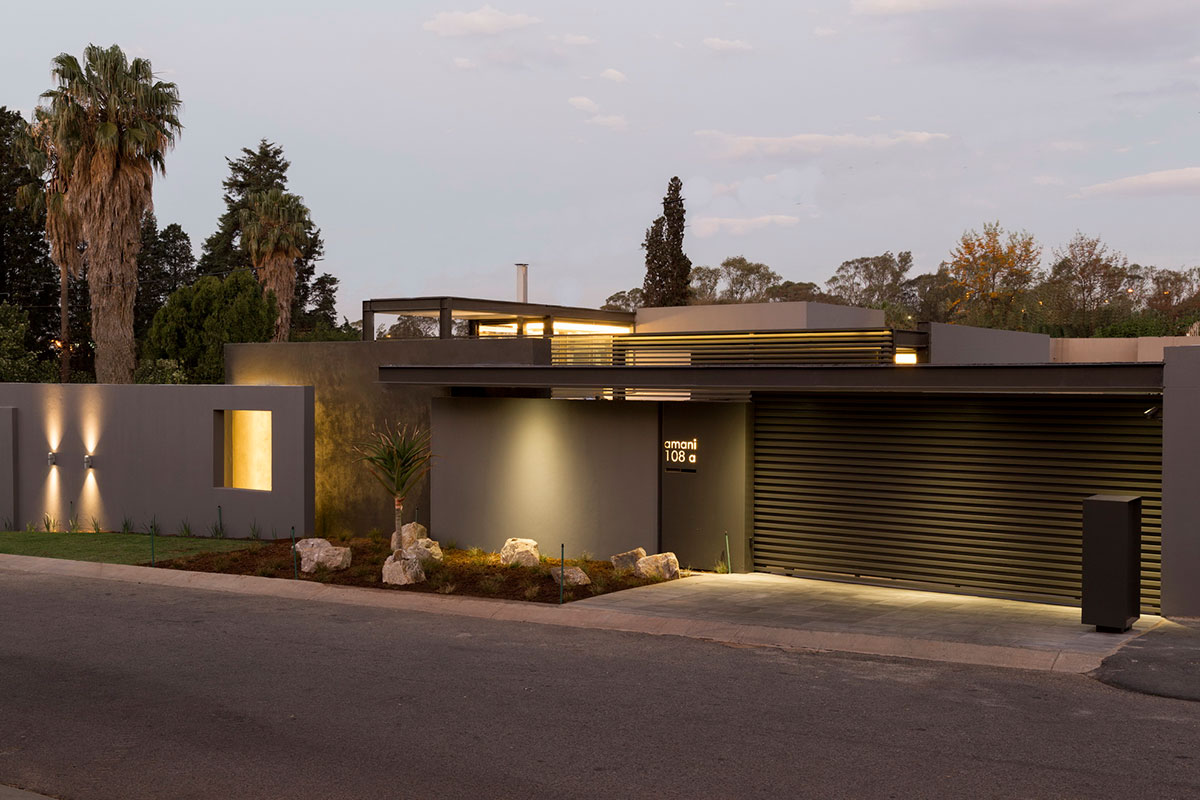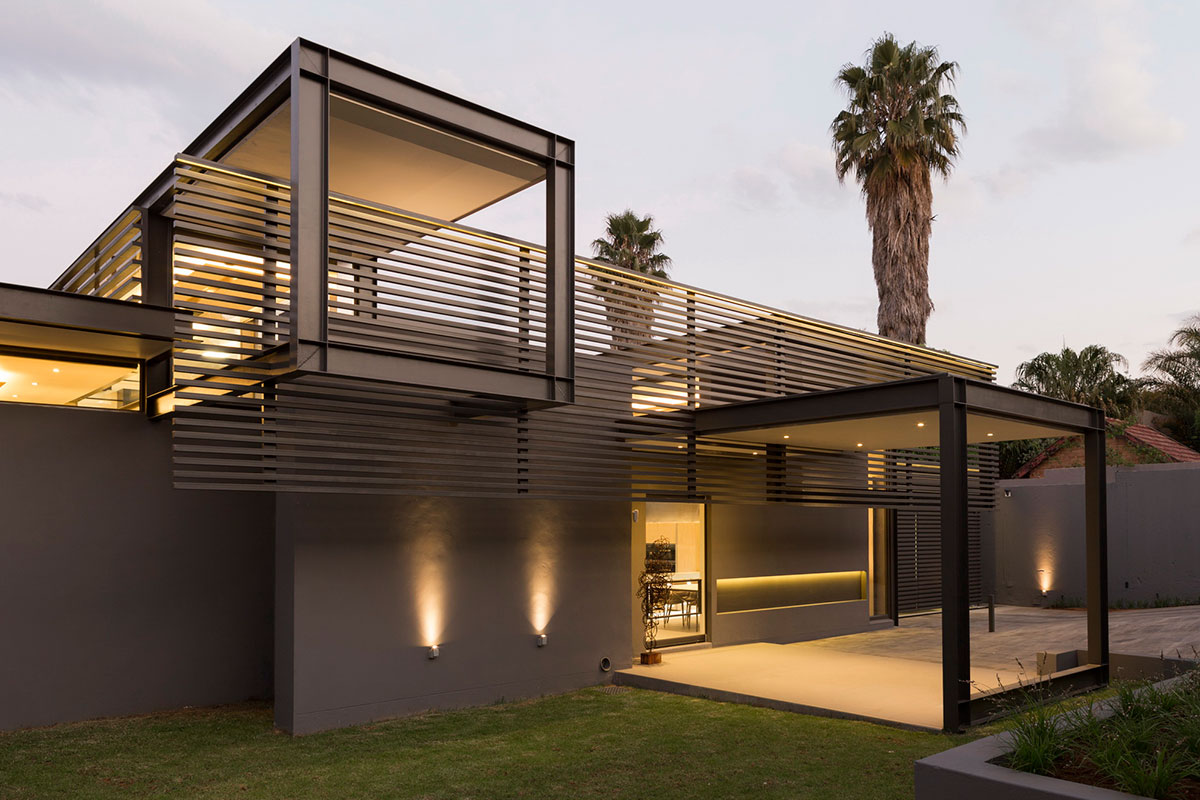 By raising the roof, the architects were able to wrap the full-length living area with clerestory windows. Lined with concealed storage behind blonde wood doors, the space is tall and light cascades from above. Just a step down, the kitchen is separated from dining by a long lean two-sided bar. It turns the corner and wraps the concrete wall of the dining room for display or buffet space. A wall of sliding glass doors opens the interior living area to the terrace for truly indoor/outdoor living and cooling evening breezes.
I'm most impressed with the lines of the home in the architecture, the interior fixtures, and even the furniture. There's an established height for every element that creates a calming cohesion from the height of the furniture to the meticulous detailing of cabinets.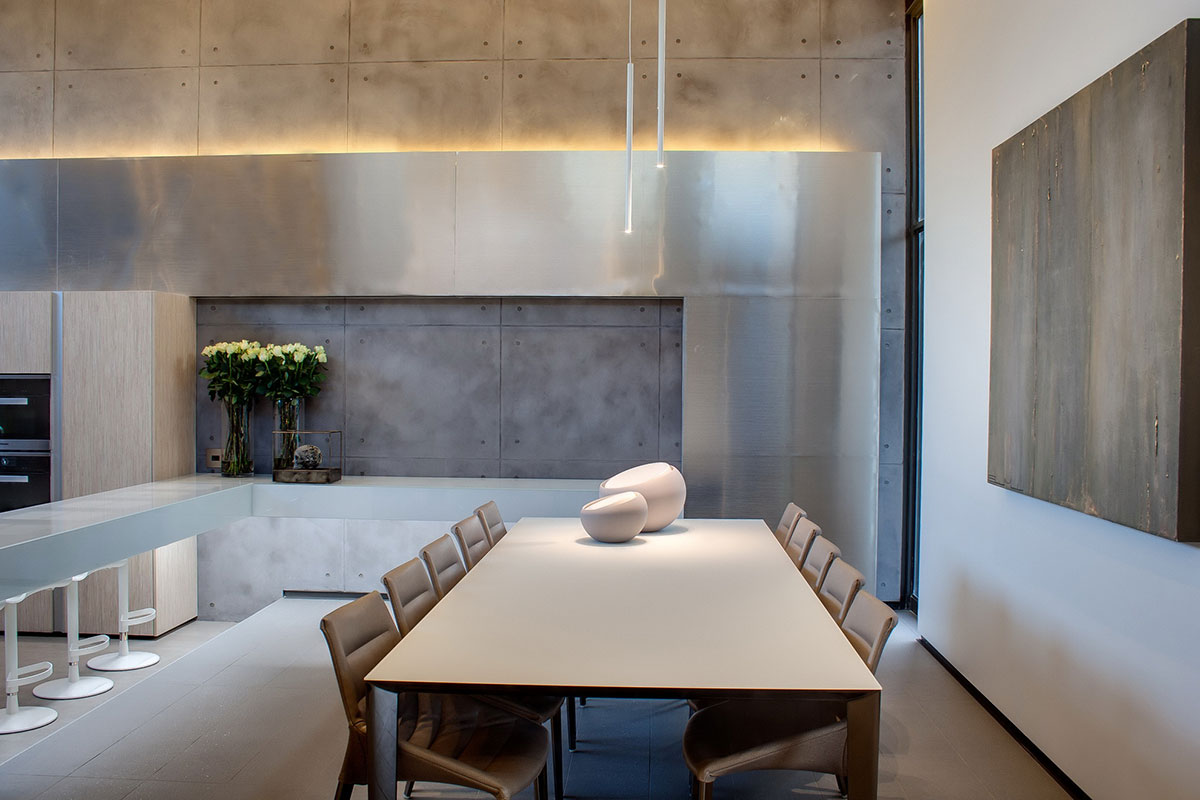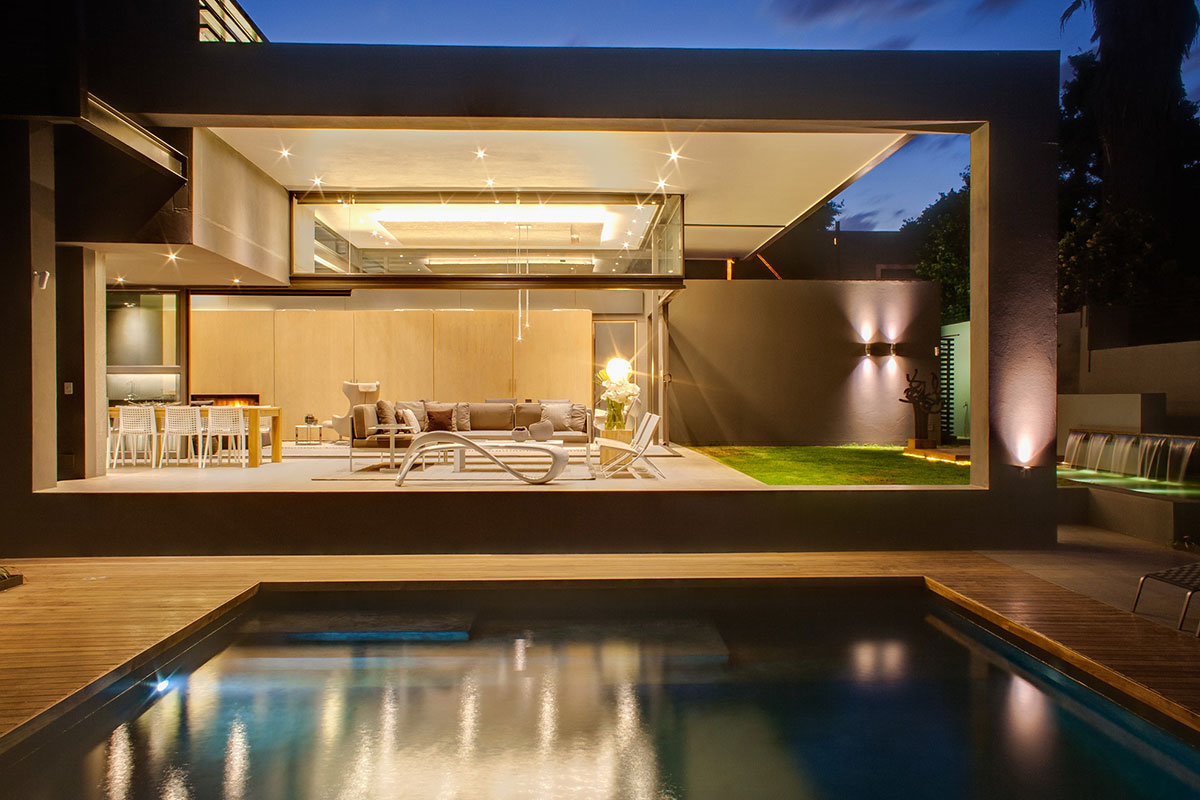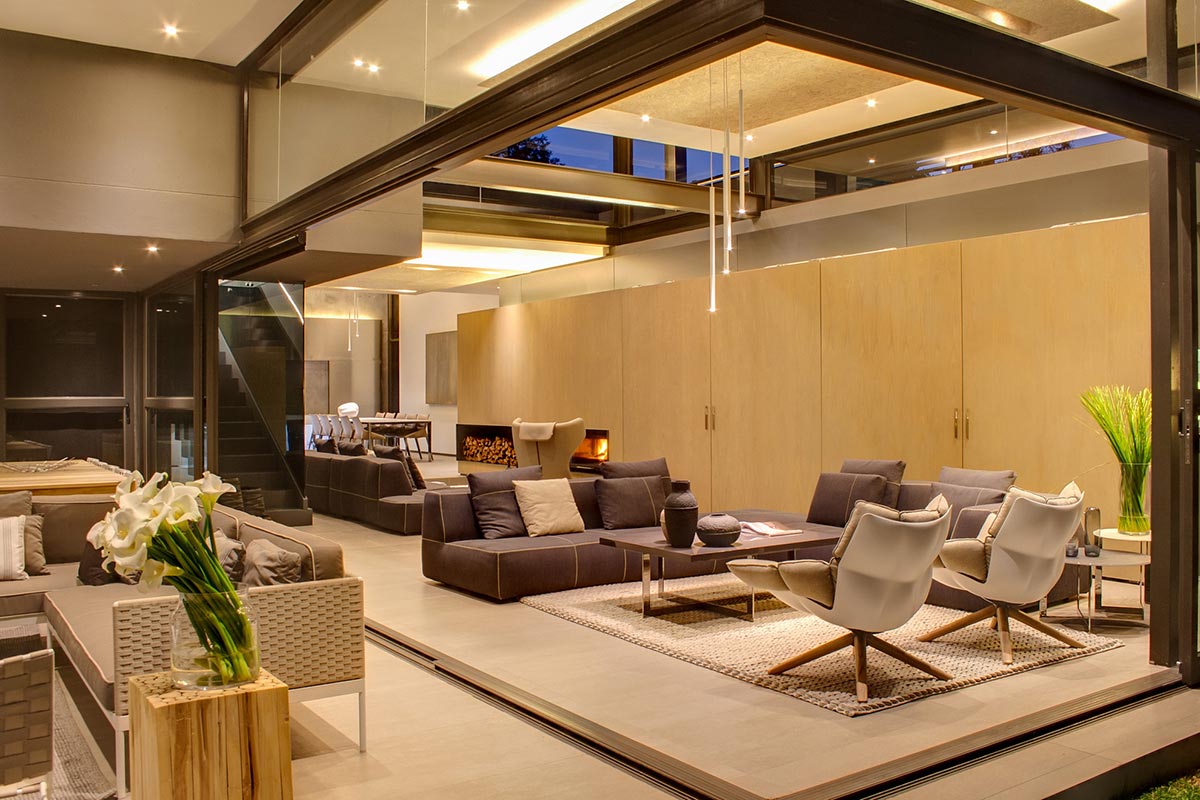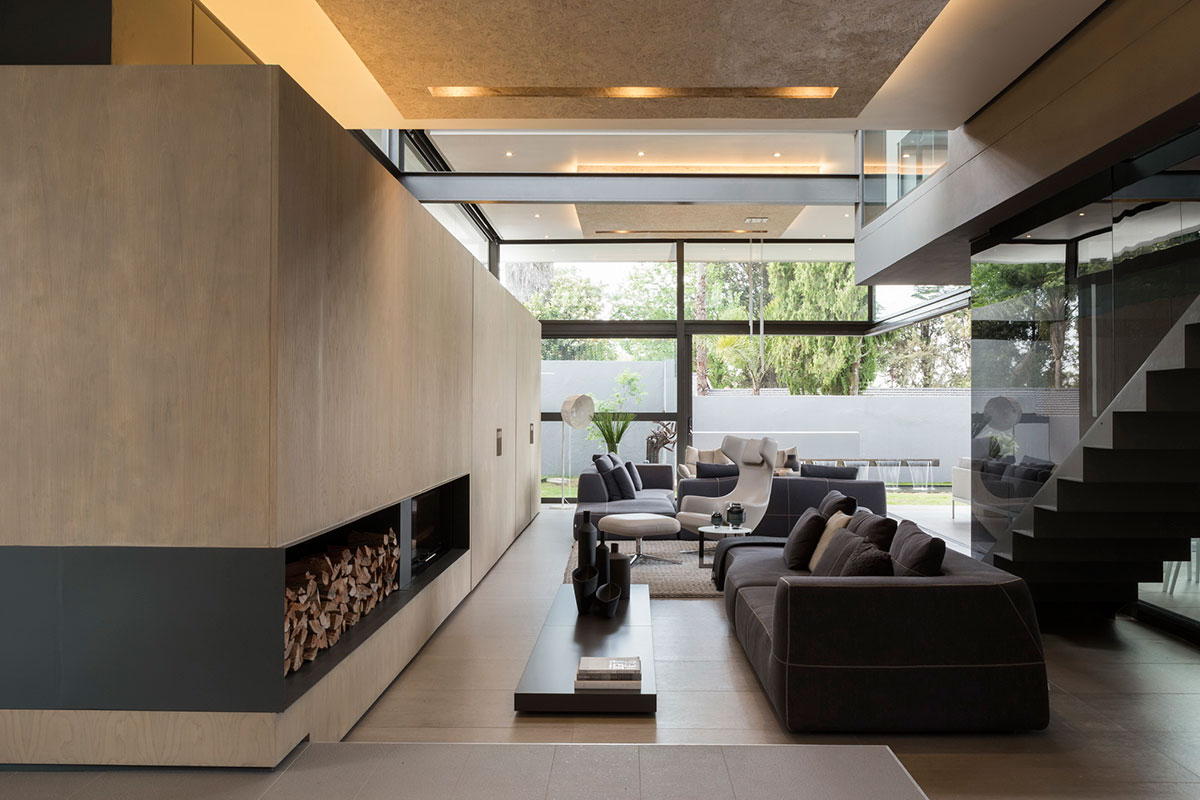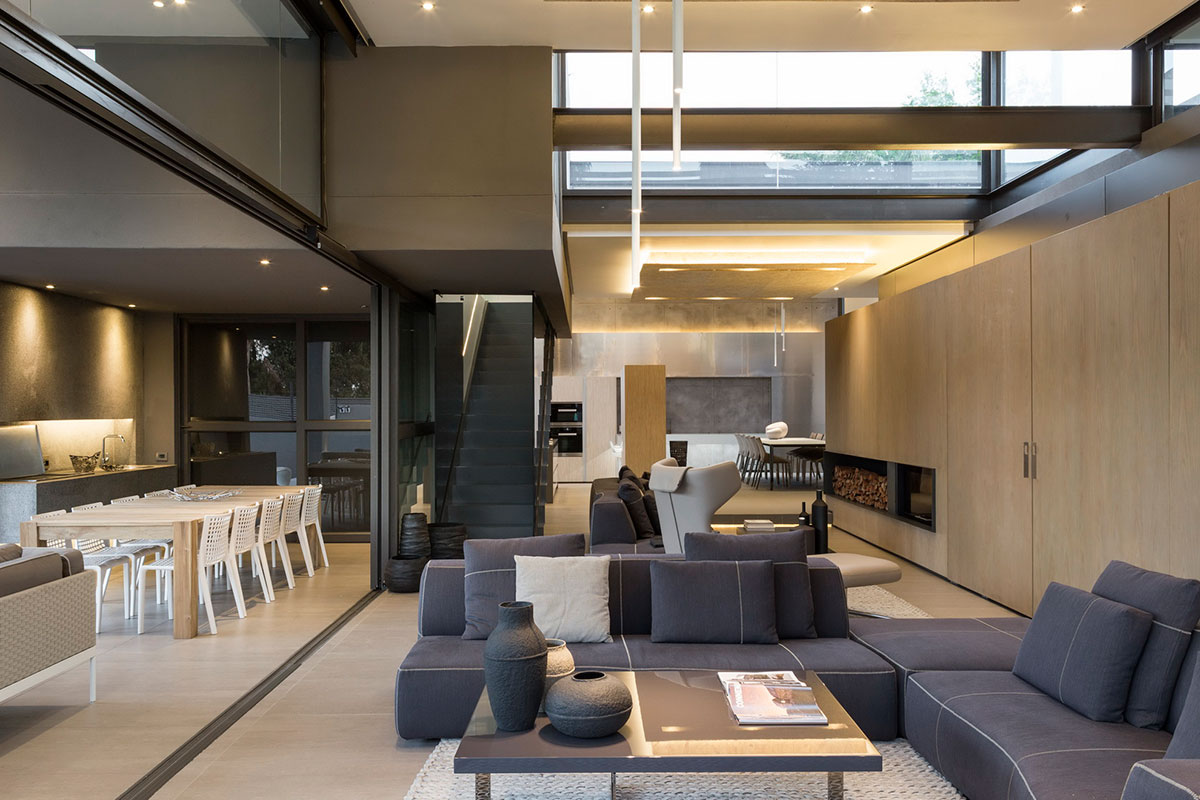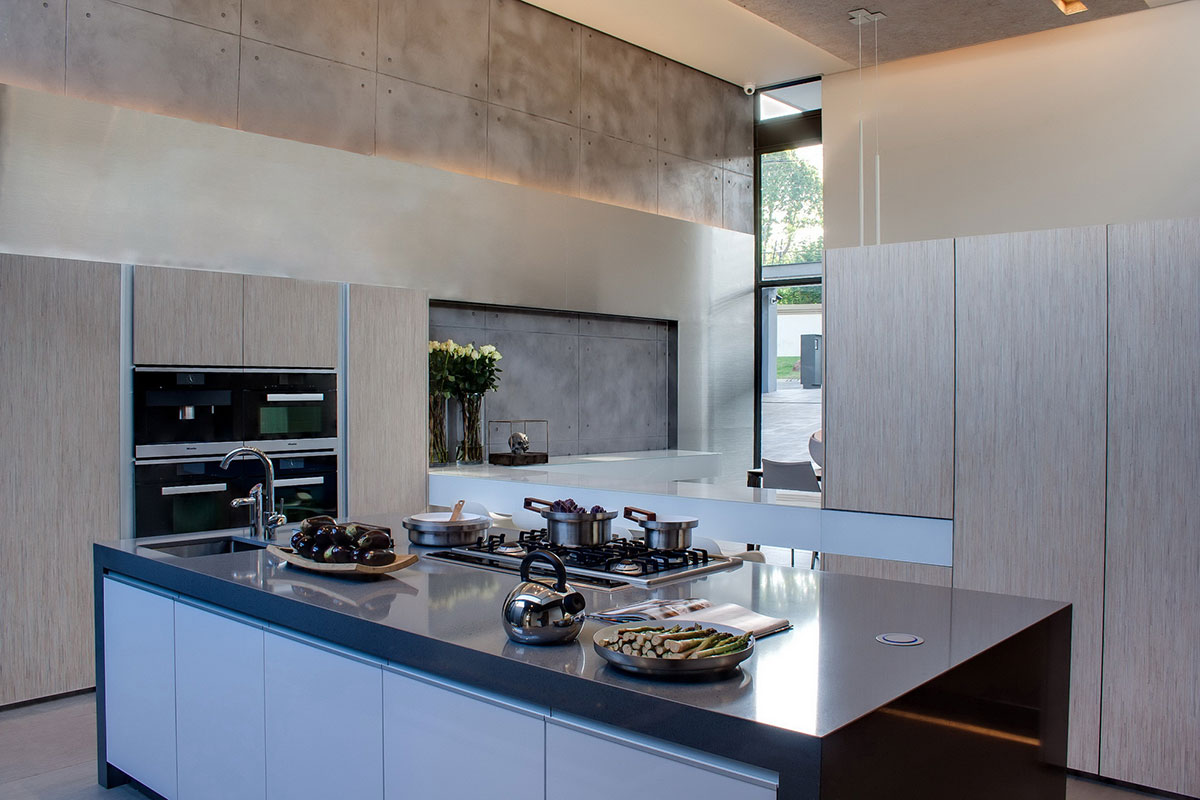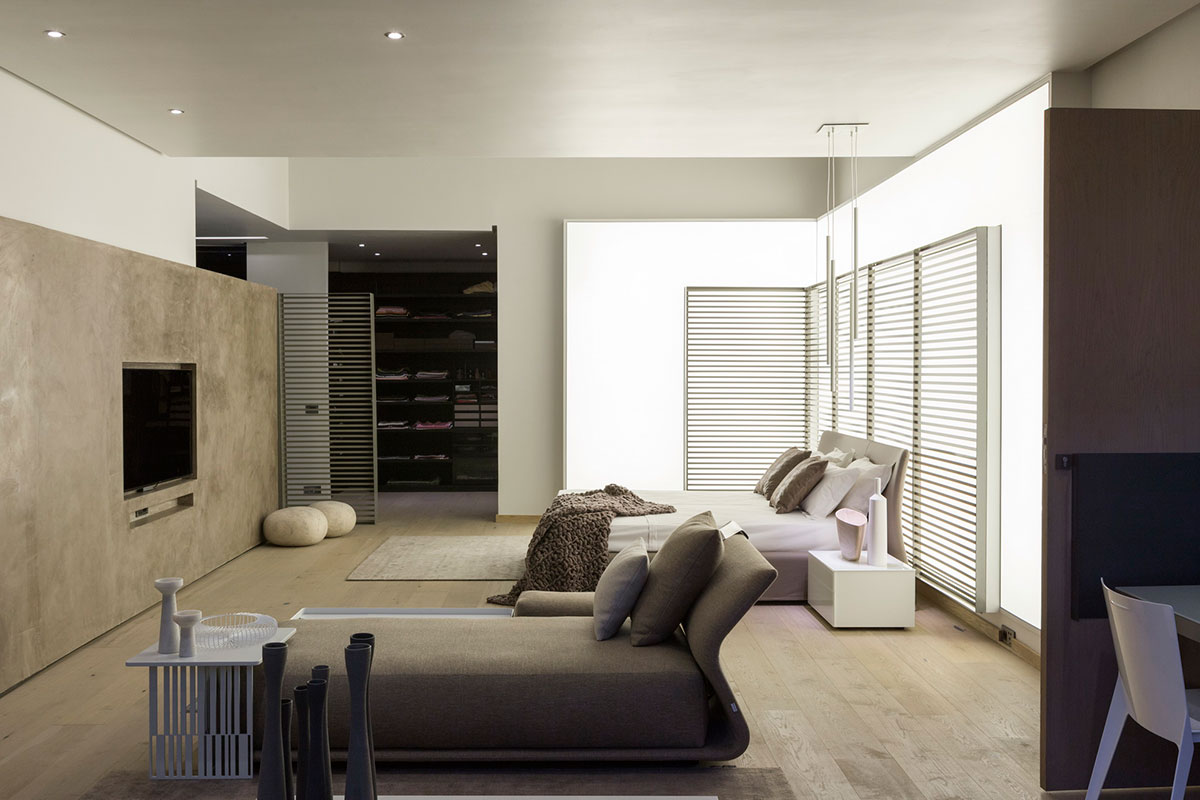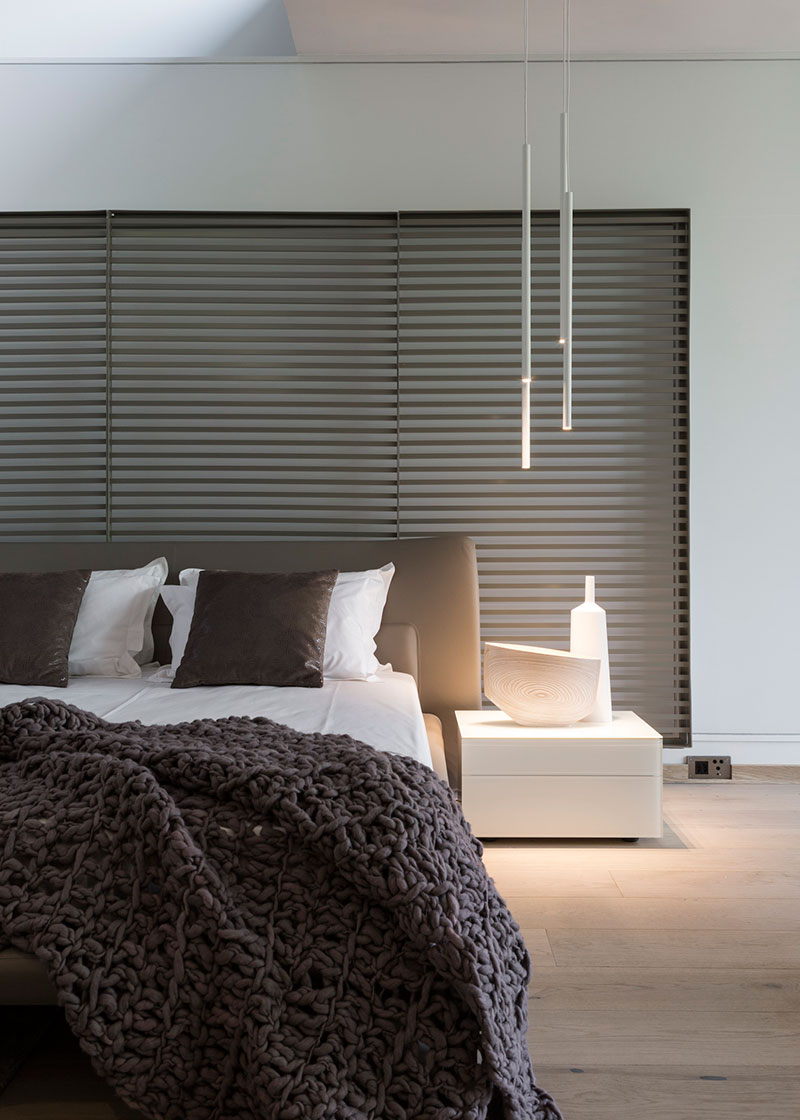 Architects: Nico Van der Meulen Architects
Photography courtesy of Nico Van der Meulen Architects