In a world where shipping container homes and other modular prefabs tend to steer homeowners away with their sterile design and overall lack of emotion, Arkit architecture steps in with a brilliant solution; the Kensignton Residence. Located in Kensington, Victoria, the Australian-based firm brings its design and engineering prowess to the forefront with this unique prefabricated double residence. Constructed off site in three modules, this home, when assembled onsite, washes away any pre-conceived notions one may have about average modular builds.
The Kensington Residence utilizes recycled materials wherever possible. Recycled timber decking, recycled insulation, and low VOC paint and oils help to ensure this home's environmental awareness and sustainability. Each module is wrapped in a wonderfully rich red cedar cladding. This exterior finish is amplified with aluminum accents and double-glazed full height "slit-like" windows that help create an air of modernism from otherwise very simple surfaces.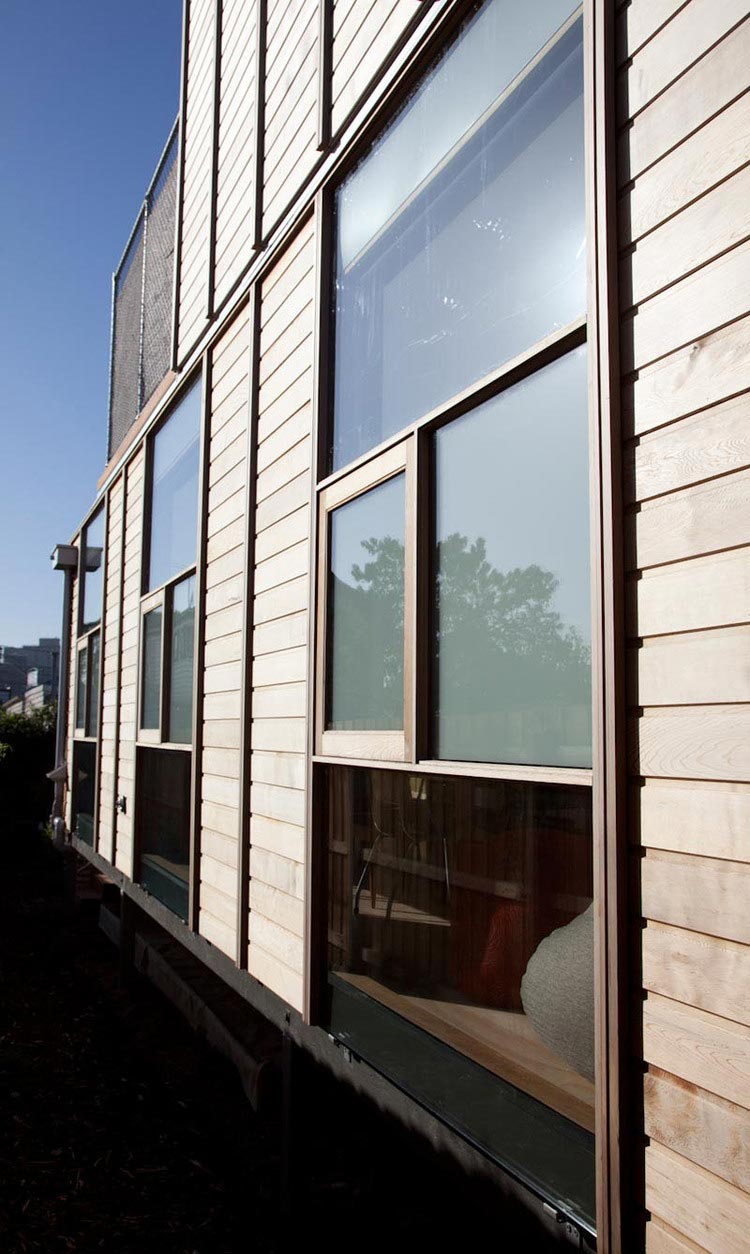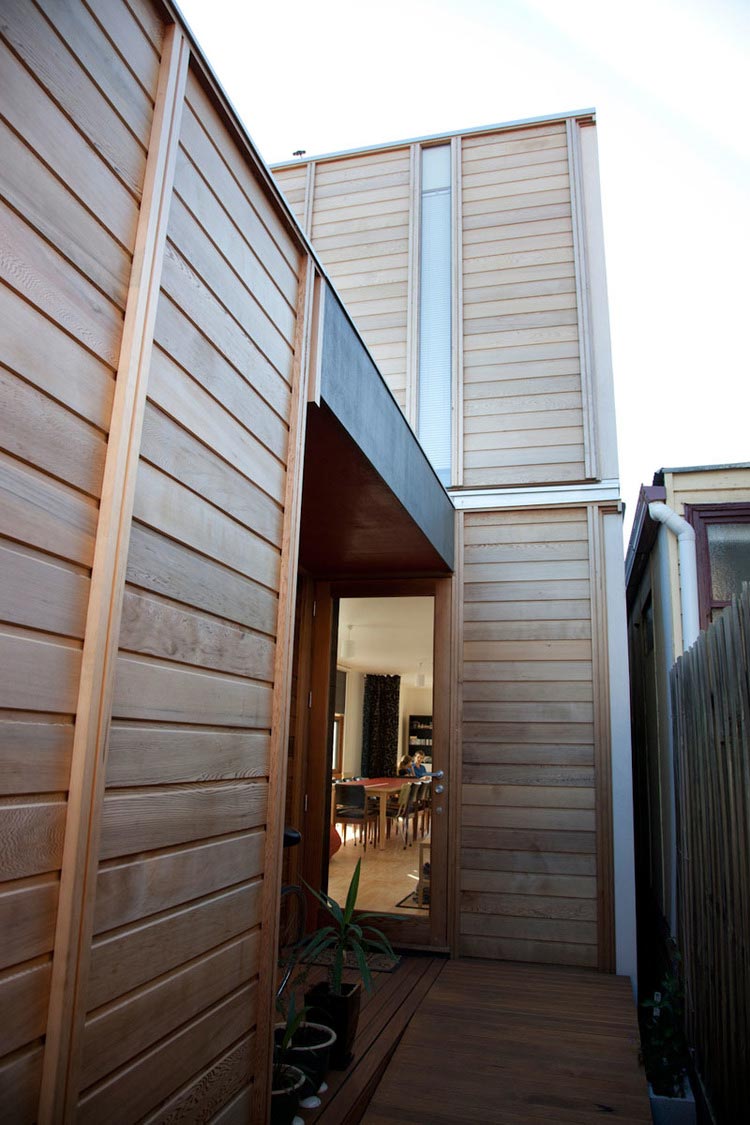 Inside, the two bedroom plus study floor plan is kept light and open with the combination of natural hued hoop pine flooring and a crisp white color scheme. Arkit ensured that the homeowners would have plenty of space for storage in a small house of only 135 square meters. Nearly every room in the house offers up at least one full wall of hidden storage closets and cubbies. All in all, this prefabricated home is a dramatic breakaway from your typical modular – offering a stylish alternative for those in the know.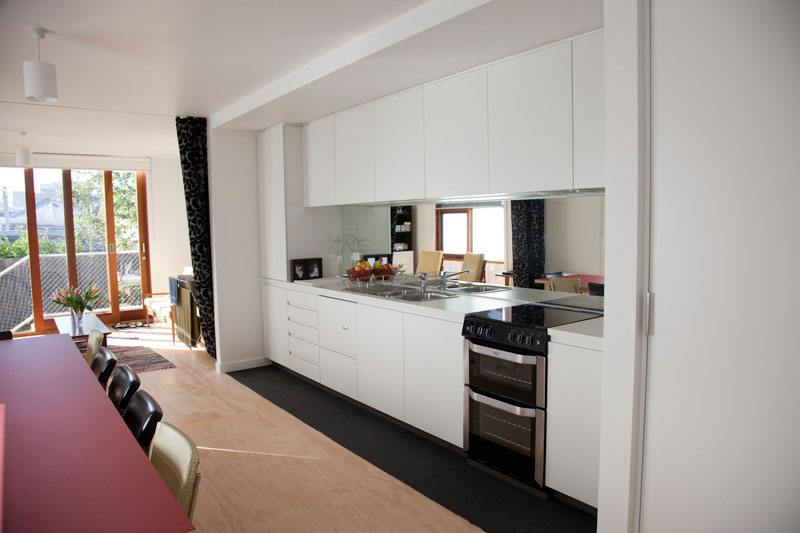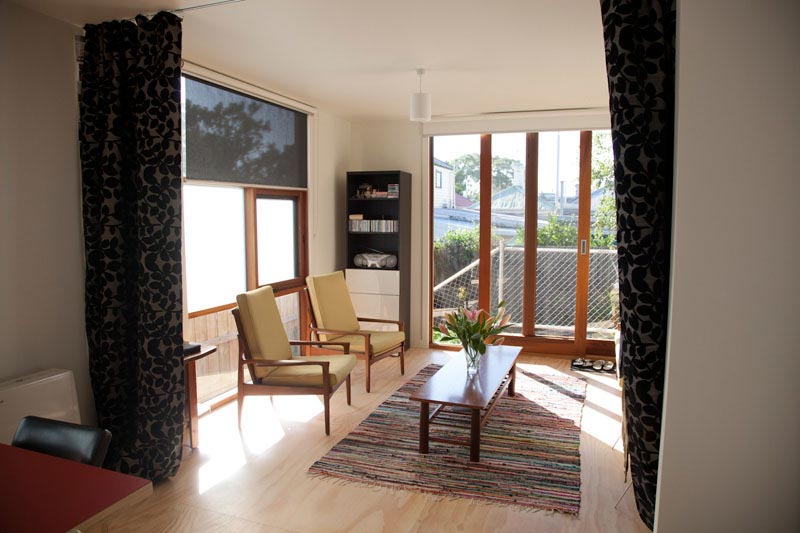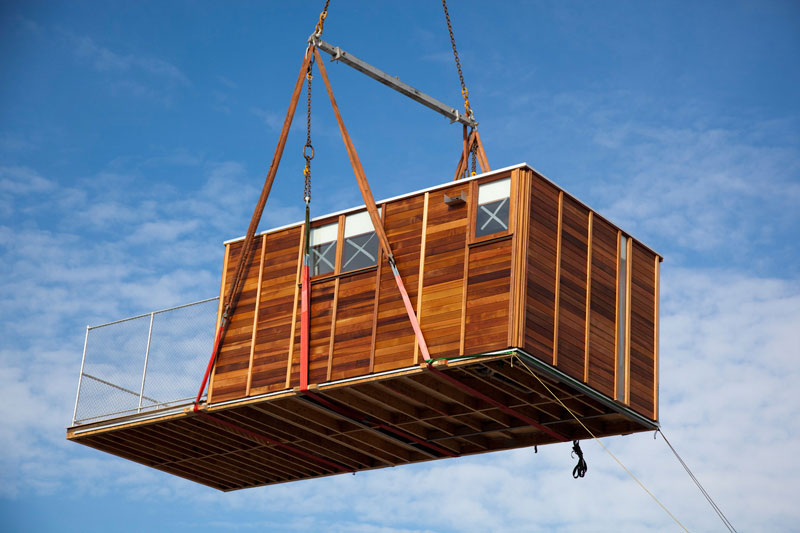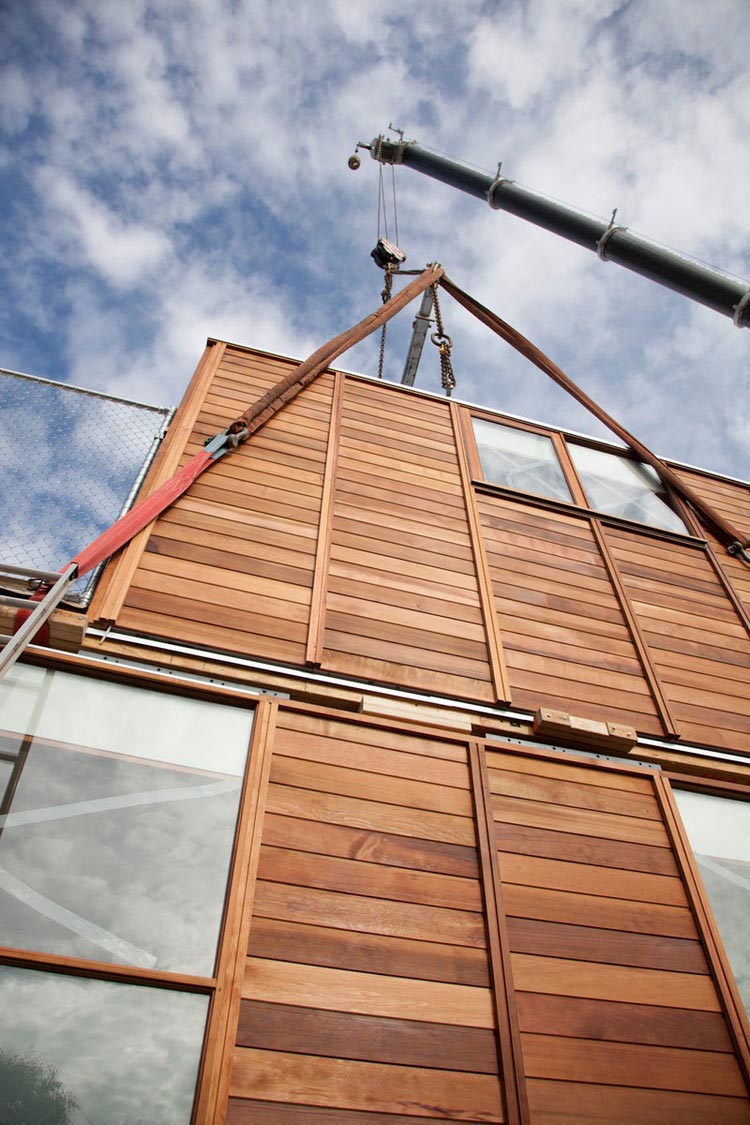 Architects: Arkit architecture
Photography: Tobias Titz