Nestled on the banks of Lake Superior sits a small off-the-grid shelter thought up by a father-son duo hell-bent on building a cabin to not only hold their stuff, but their dreams as well. While the exterior aesthetic would suggest exotic materials, radical construction techniques and extravagant detailing, the opposite holds true. Revelation Architects made inventive use of common materials and methods to create something truly unique.
Father William Yudchitz and son David set out on a quest to build their very own family cabin. They had the land. They had the view. They had the vision to spend their weekends spilling blood and sweat into an idea that manifested itself in The NEST.
Conceptually, the cabin aimed to maintain a modest footprint within the building site. Born from this was the decision to design three intersecting vertical spaces, each offering shared functionality and overlapping use. The spaces are glued together by the double height facade of glazed openings that floods the interiors with and expanding view of nearby Lake Superior. I've always said a great lake requires a great viewpoint.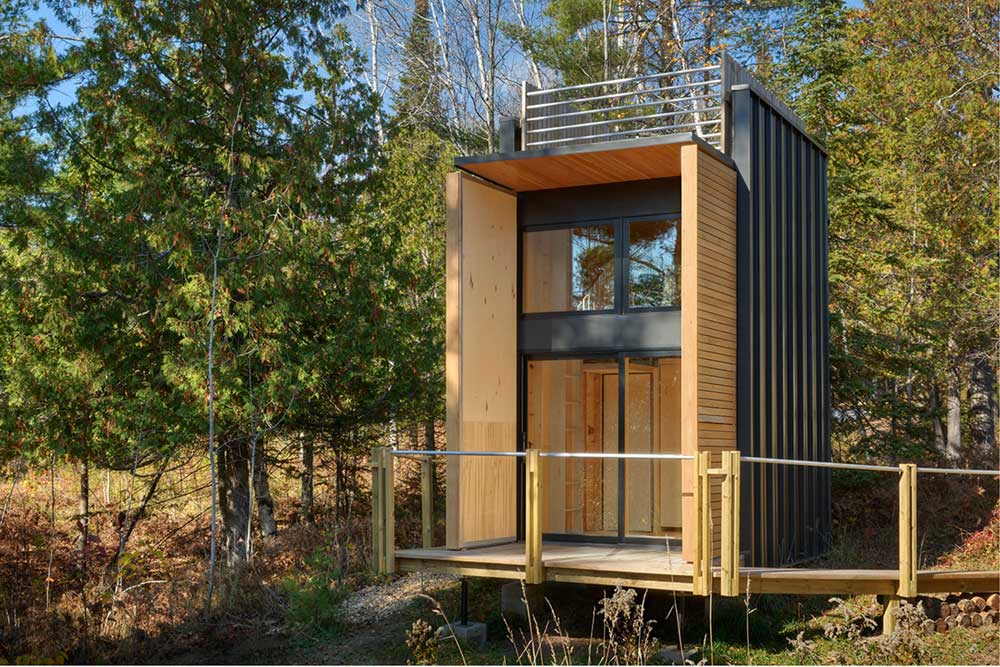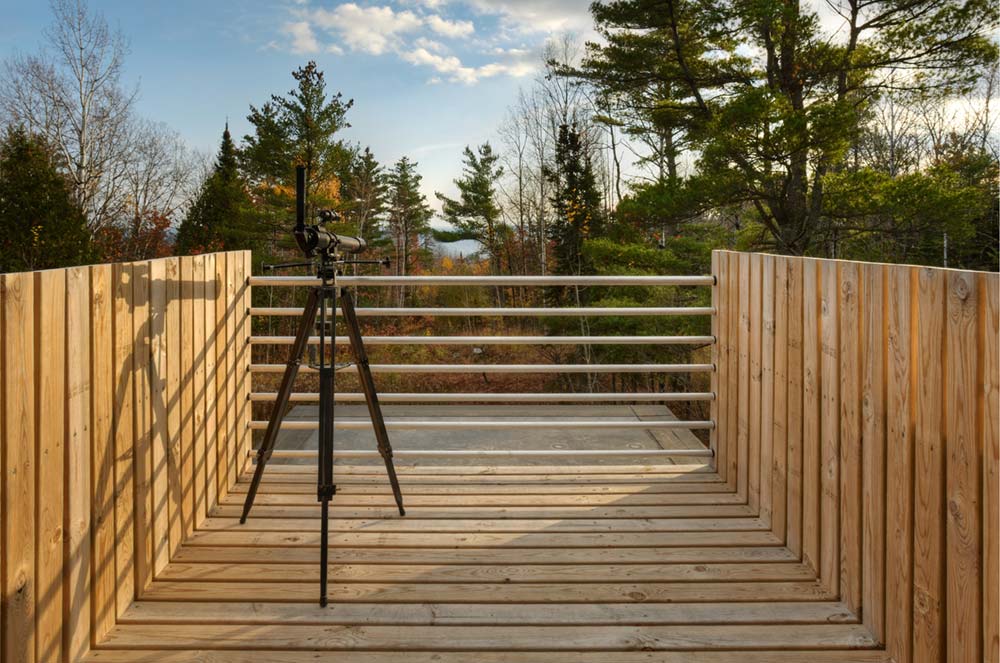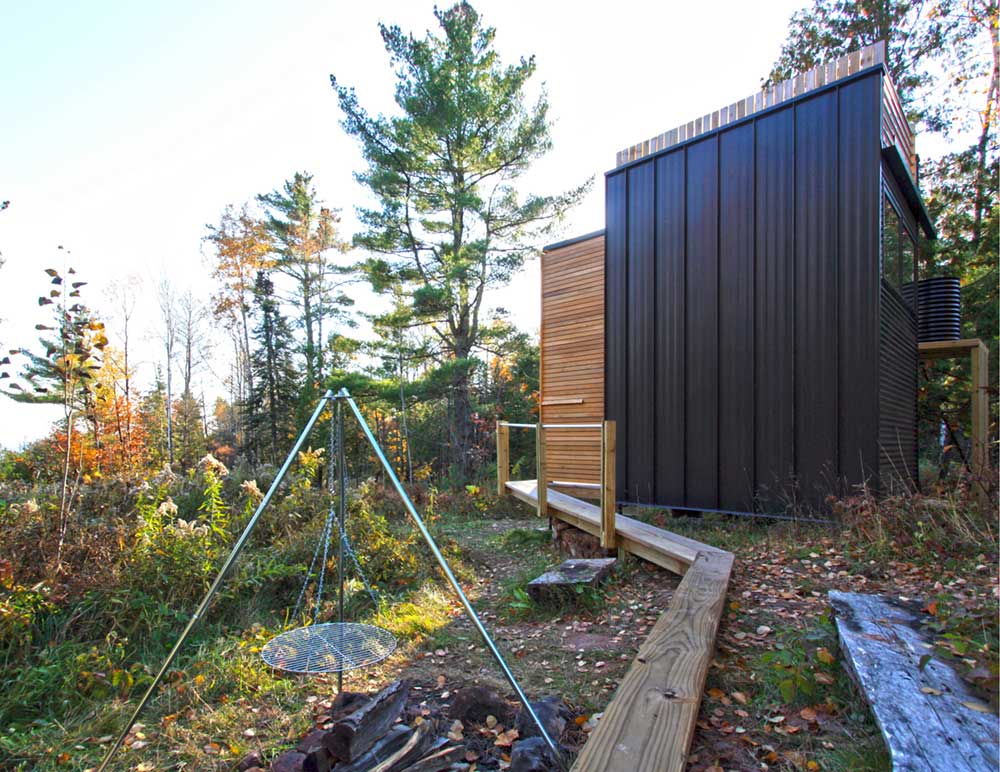 As I mentioned, a traditional material palette is stretched to perform in ways that few have used before. Plywood sheathing carpets every surface of the interior, creating a utilitarian aesthetic that is warm as it is durable (not to mention affordable). The exterior cladding is no different. A perfect pairing of corrugated metal and horizontal wood give the cabin a competing aesthetic of natural vs manmade. It's a juxtaposition that works well, and gives the rectilinear facades a sense of depth and variety.
The NEST is a simple, elegant getaway that is more than just an assembly of wood, steel and concrete. It represents an experience that will be forever cherished by a father and his son. It's a heartwarming story with an end result worthy of the effort put into it.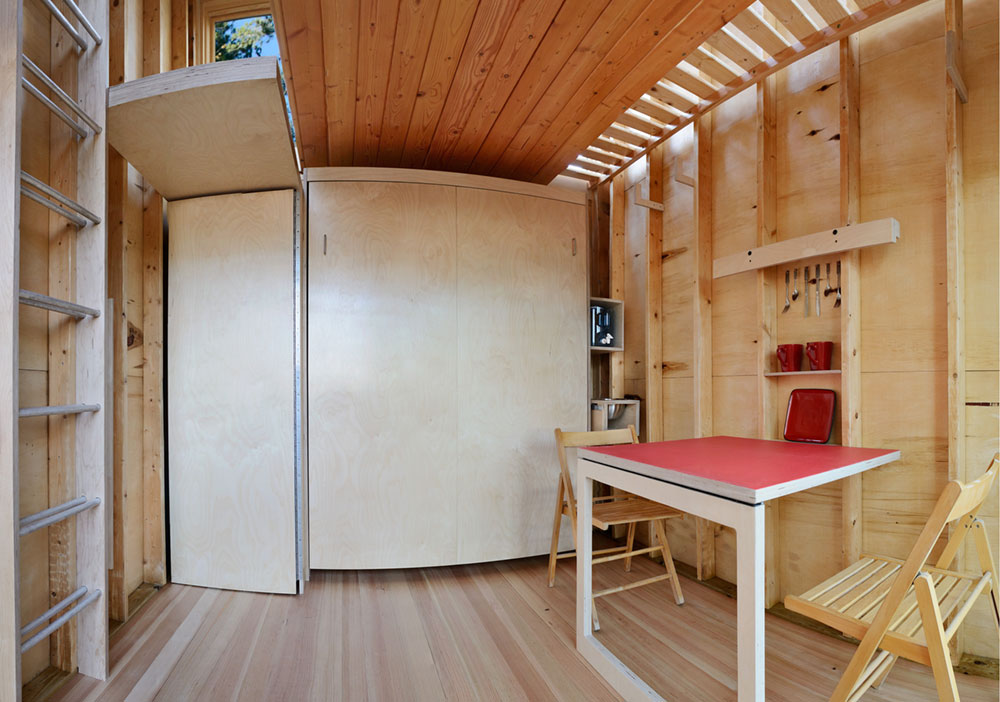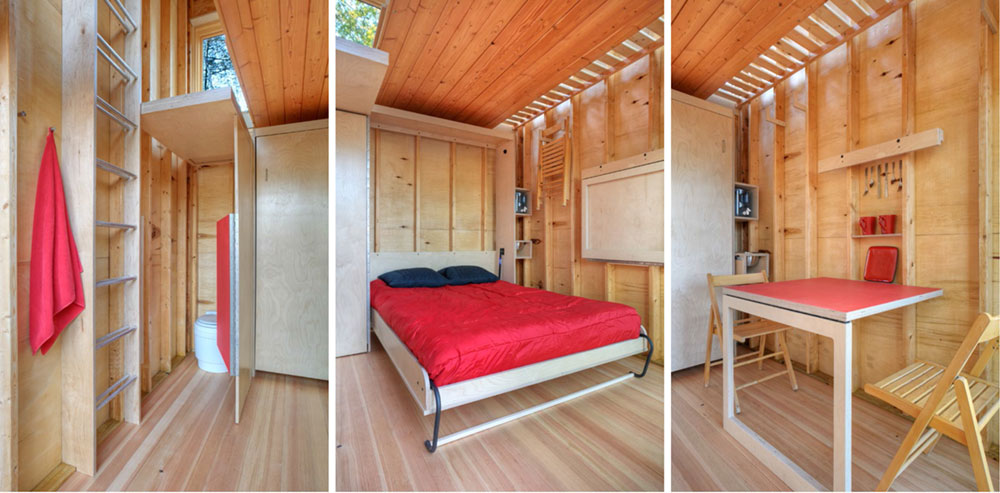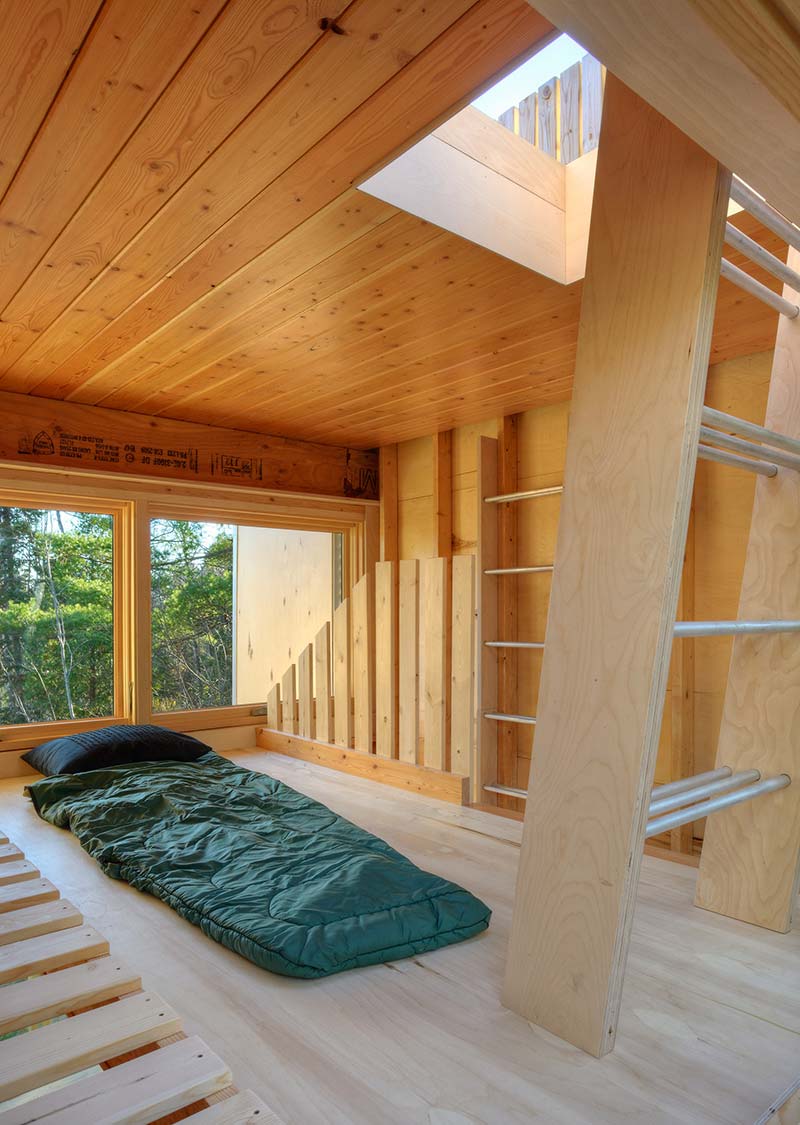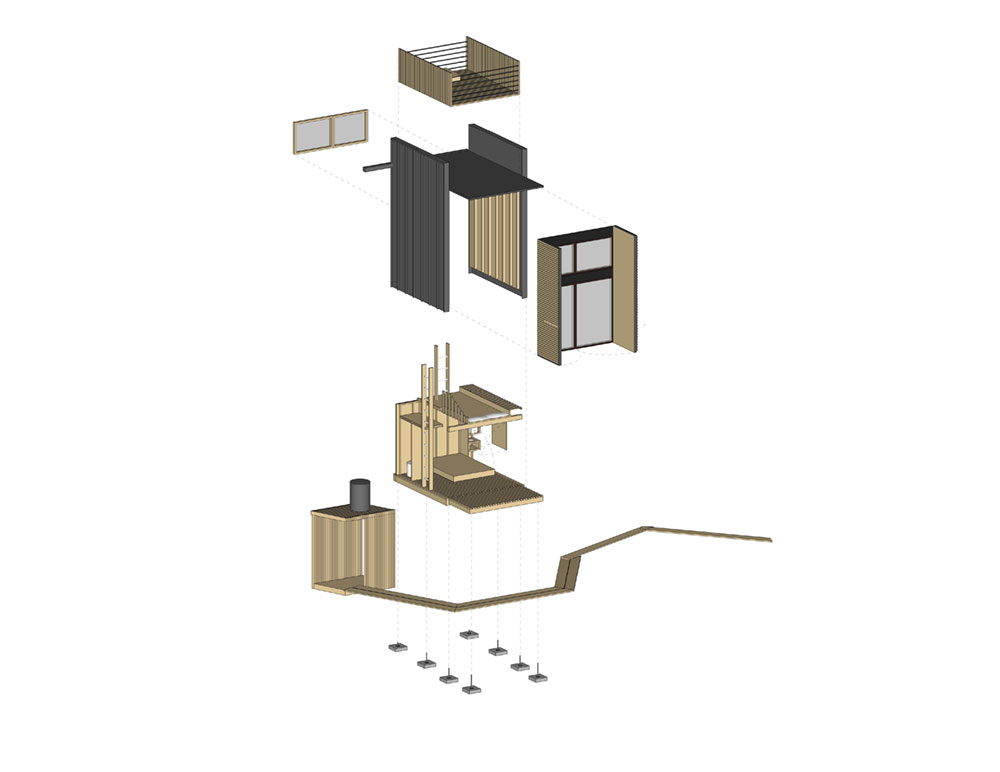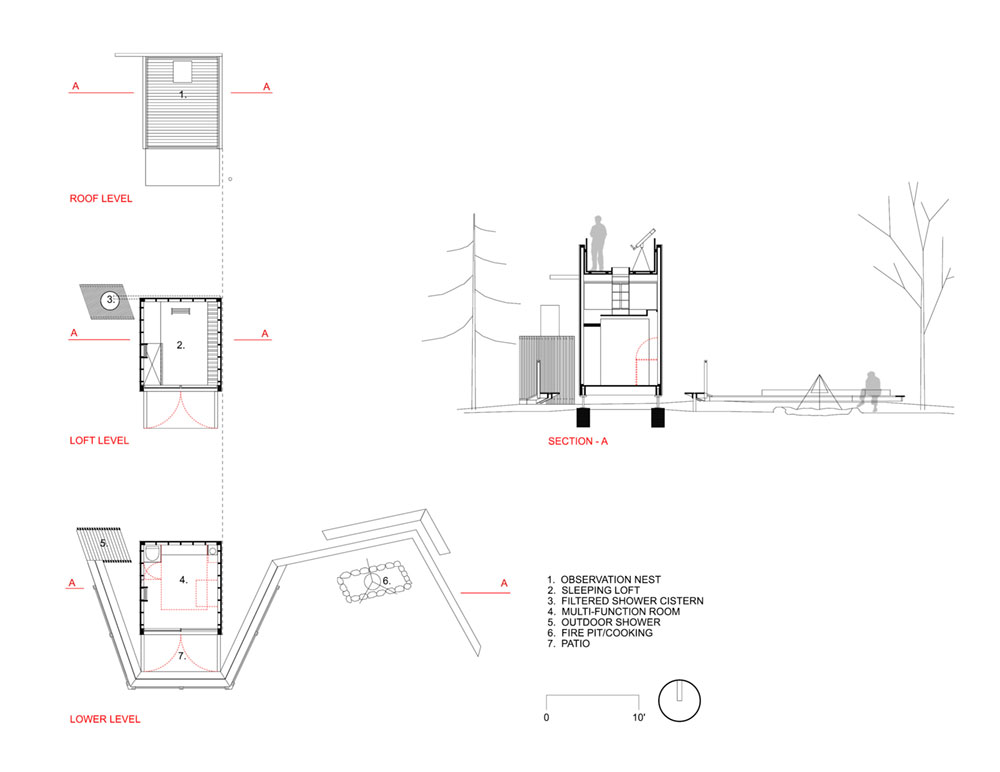 Architects: Bill Yudchitz, AIA and Daniel Yudchitz, AIA
Photographer: Dan Hoffman
Contractor: Revelations Architects/Builders