The FA House is a contemporary evolution of the traditional A-frame cabin vernacular – a stunning example of sensitivity to materiality and connectivity to landscape and place. Architect Jean Verville started with a stunning tree-blanketed site and a pure geometric expression. From there he pushed, prodded, plucked and pruned that formal simplicity into something that suspends disbelief and cements itself as a welcome addition to an already incredible place.
From far away, the FA House emerges from the surrounding hemlocks in Eastern Township, Canada as one of many similar A-frame cabins. But the similarities with what you think you know about this common mountain home typology come to an abrupt halt as soon as you approach the front door. A gravity-defying cantilever greets each new visitor and creates a cozy covered porch to enjoy the local flora and fauna.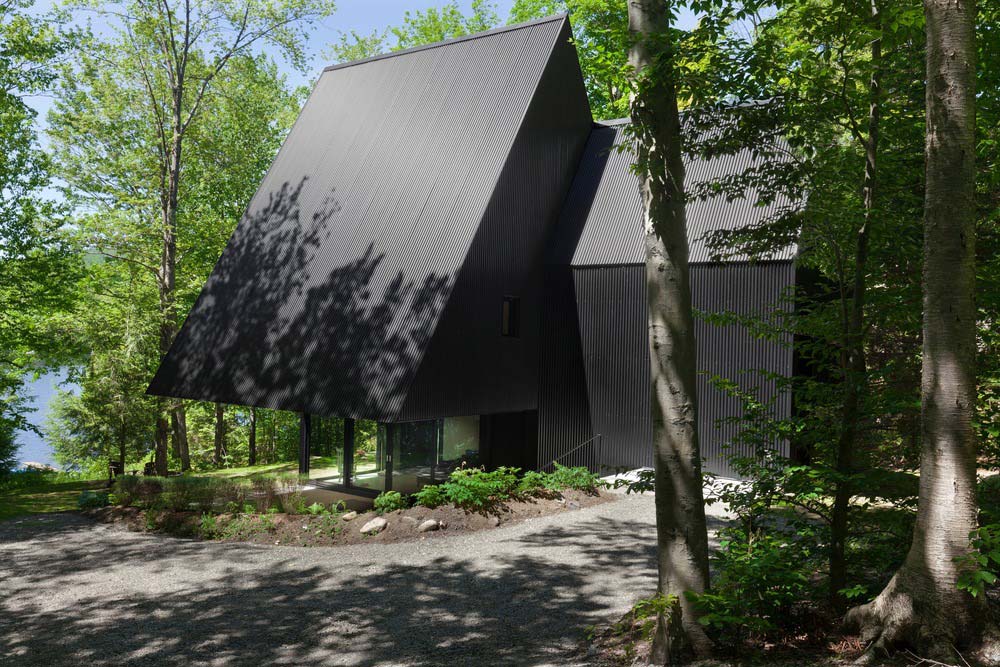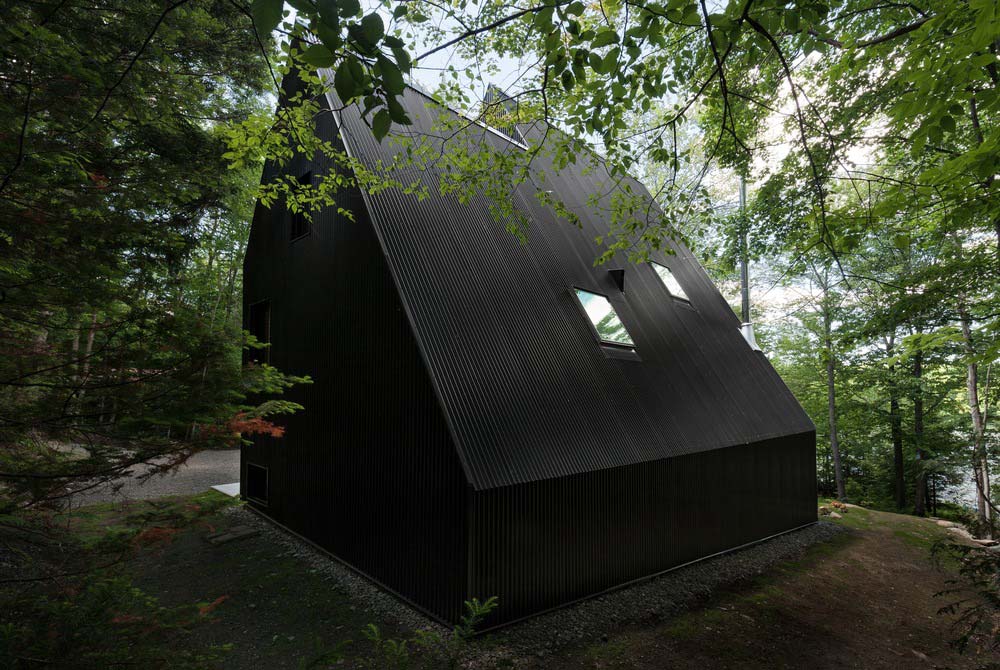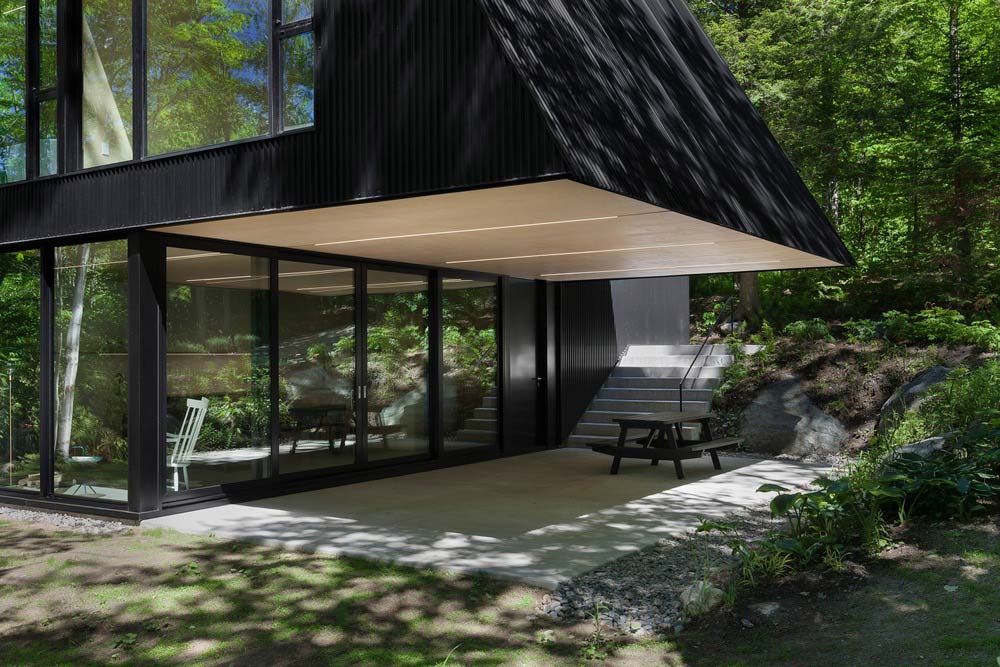 This covered space is a formal extension of the main living floor, which is wrapped in floor-to-ceiling panels of taught glass and add to the structural mystique the massive pointed tower imposes on the interior. It's inspiring what a simple steel cantilever can achieve when treated with the right compliment of material and form.
Once inside, the ground floor living space extends out into the landscape with relative ease. There are unhindered views of the forest floor, and the towering trees the flank each side do their best to anchor the home's place on the site. The exterior material palette consists of two primary materials: vertically oriented, black, corrugated metal and glass. This lack of expression works just fine, as the dramatic volumetric organization does just enough to exhibit visual intrigue.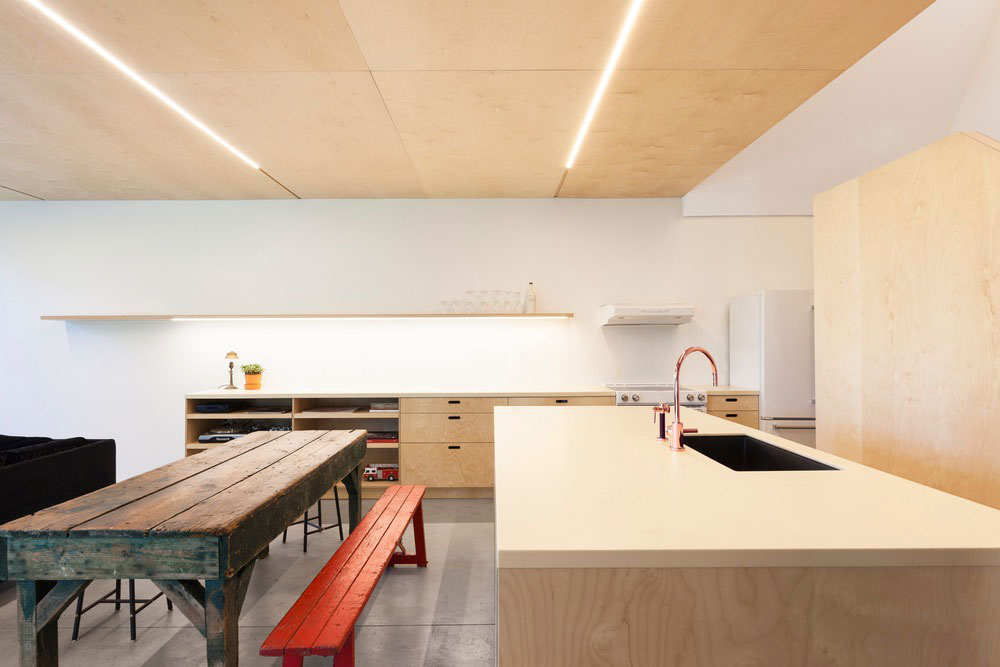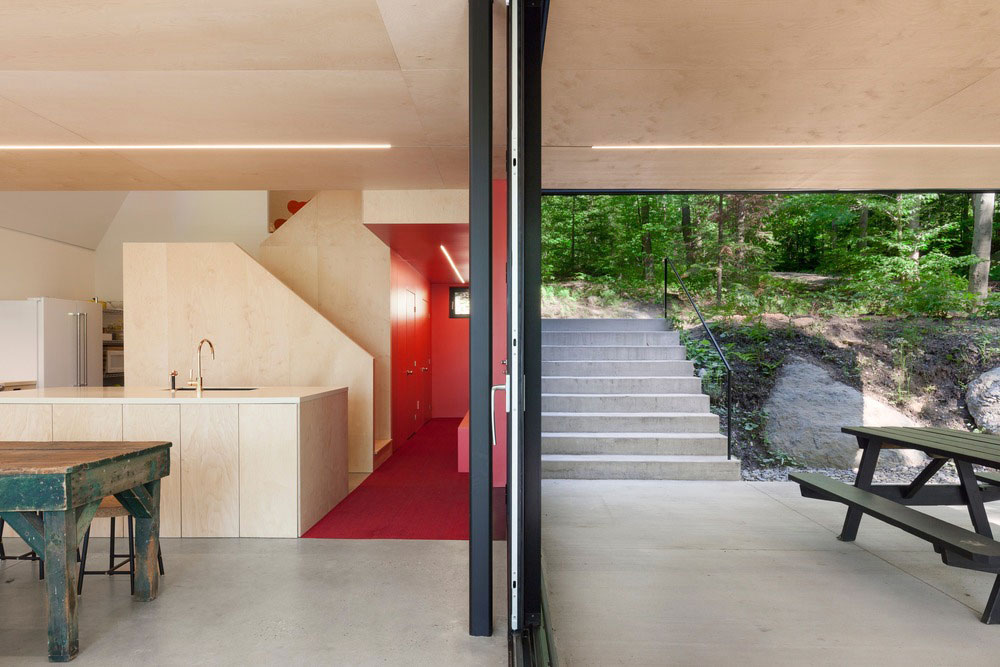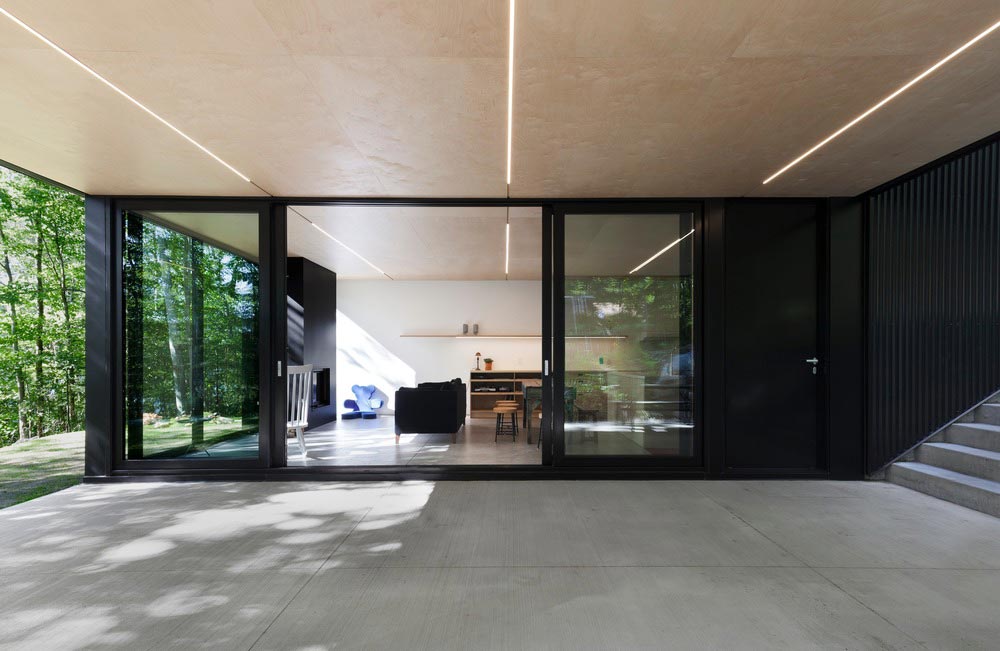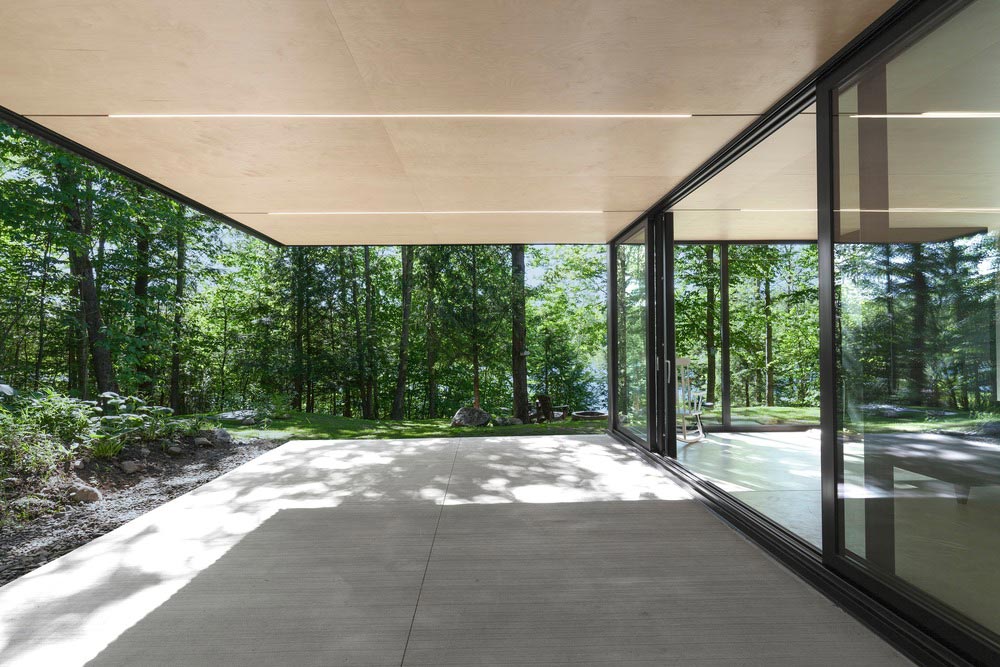 The feel of the interior offers much of the same – swapping the light, natural tones of polished concrete and clear-finished wood for the darker tones presented on the outside. It's an interesting contrast, but offers an unhinged cohesiveness that doesn't need to explain itself, it just makes sense. Every space is tailored appropriately for framing views and protecting privacy. There's a playfulness that isn't lost on the seriousness of the initial approach.
Jean Verville has done something incredibly rare: he's made boring architecture cool again.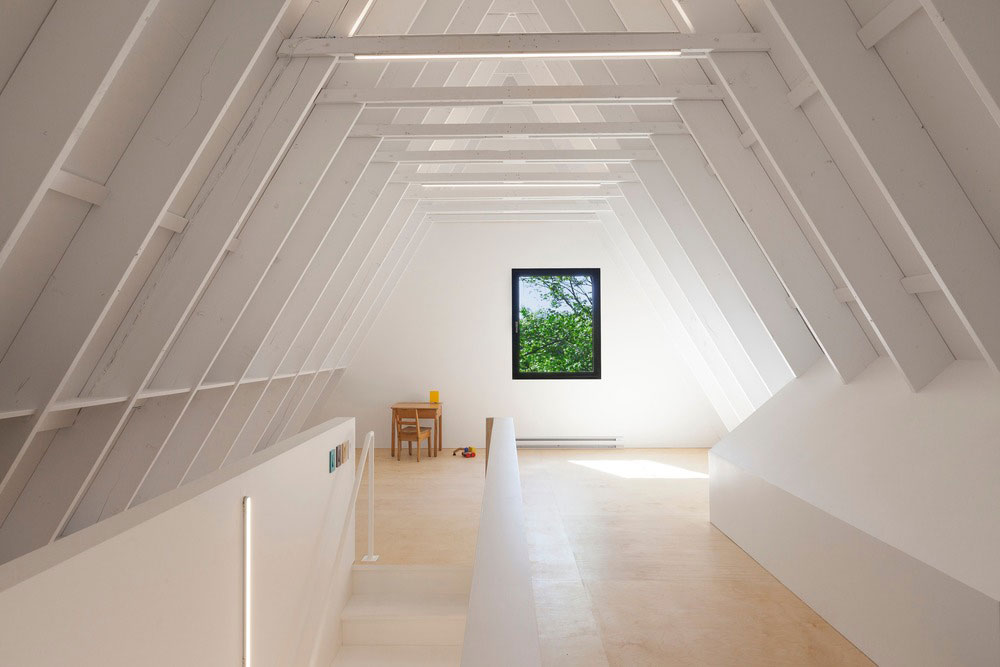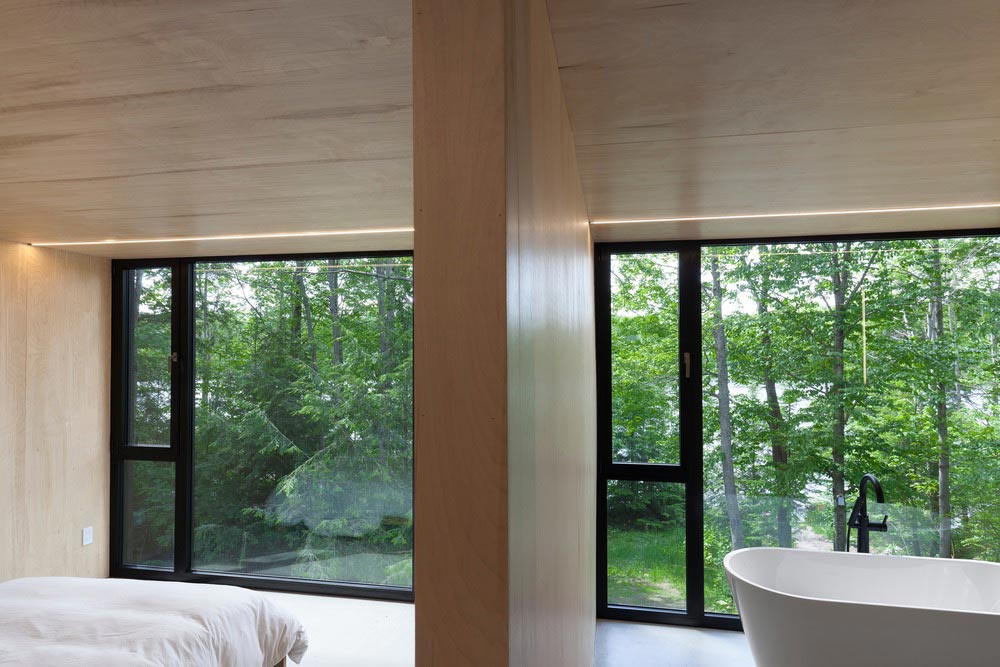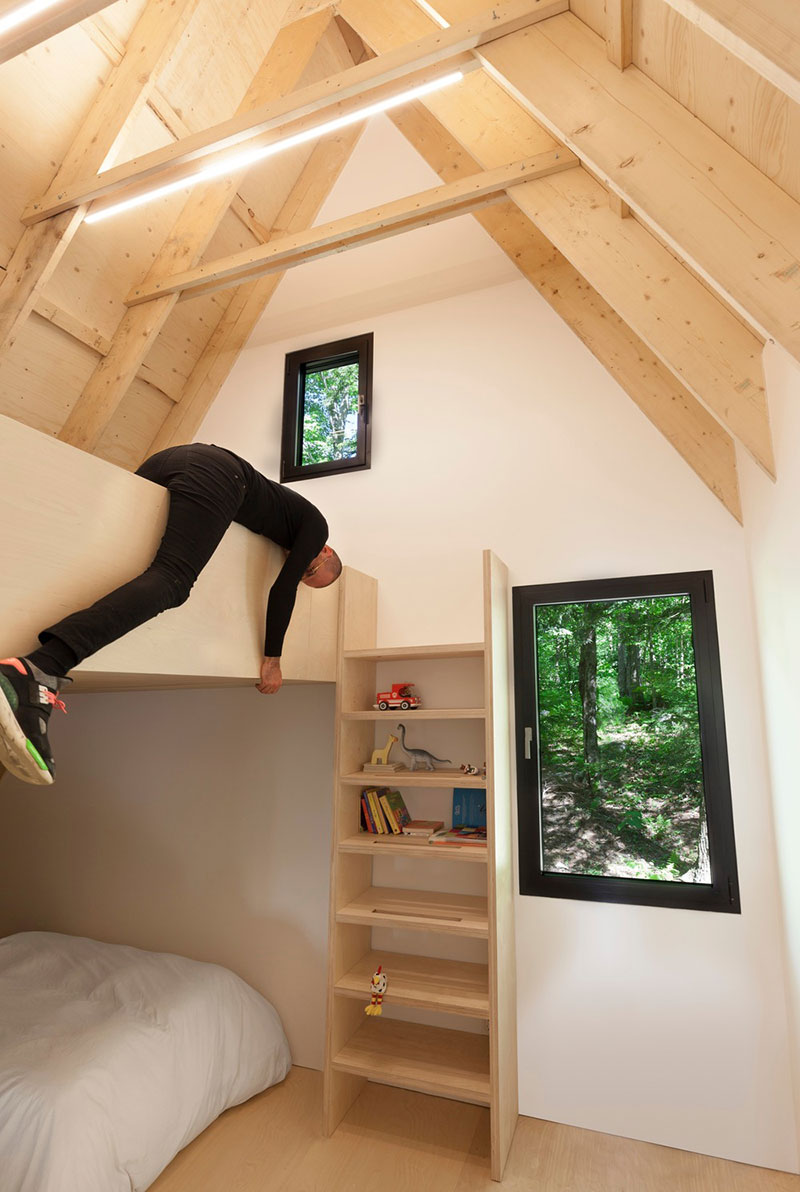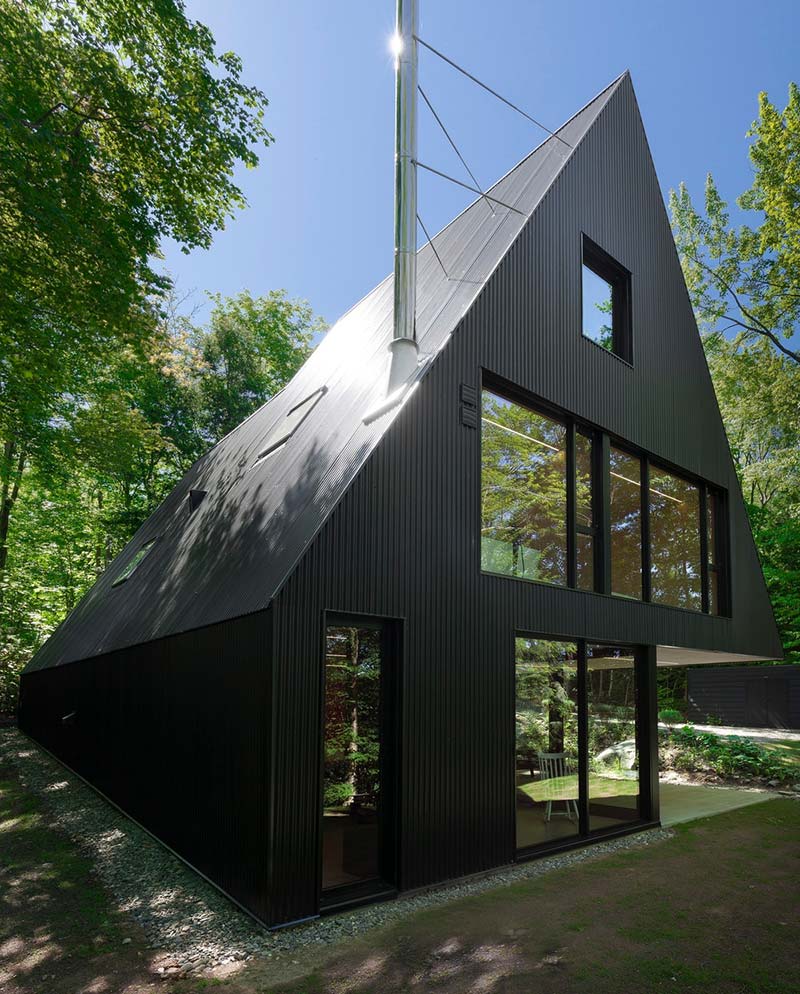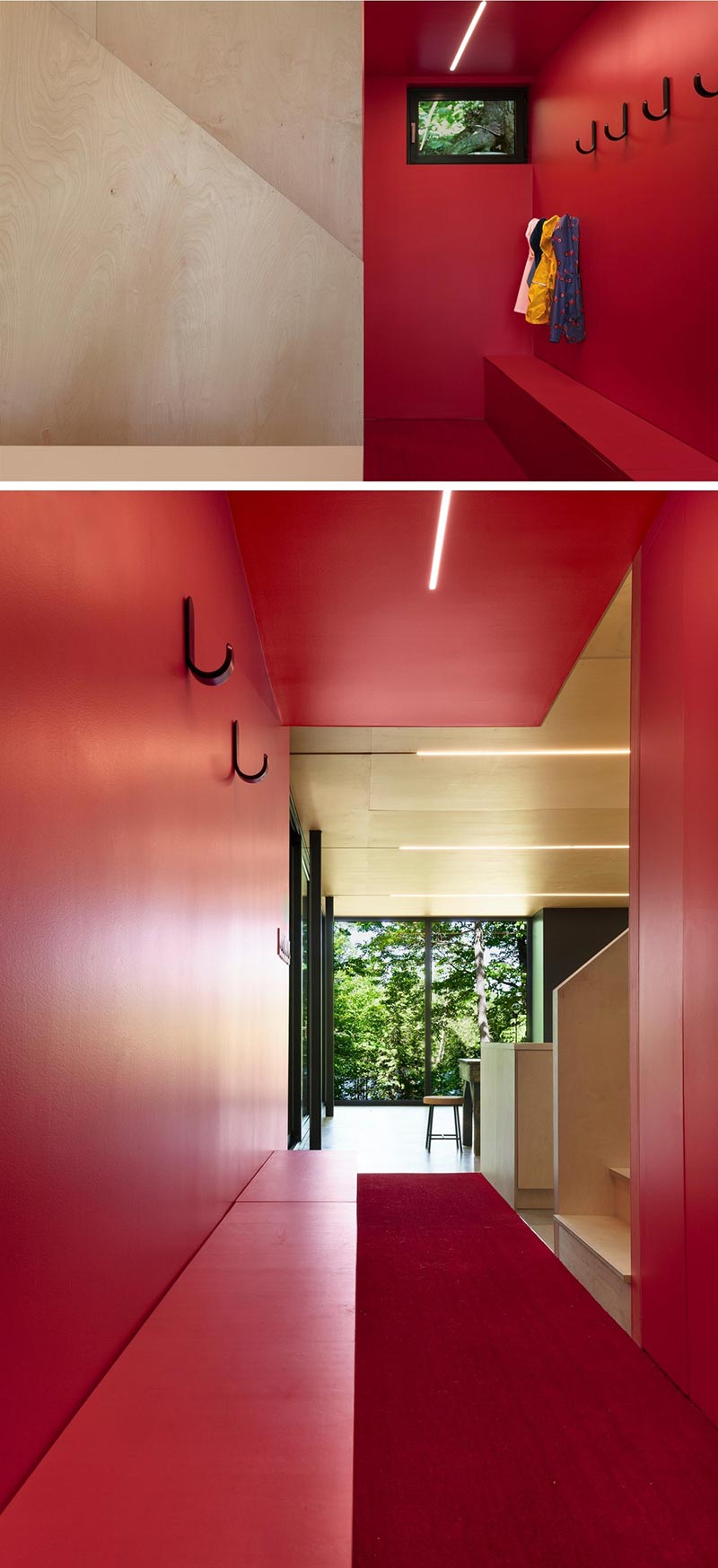 Architects: Jean Verville architecte
Photography: Maxime Brouillet