The appropriately named Linear Cabin is a formally pure architectural interruption in an otherwise tree-populated site in the heart of Wisconsin. And I mean that in the best possible way. Johnsen Schmaling Architects have dropped this beautifully designed residential object on the land with purpose and conceptual intent. It's simplicity lends itself to both economy of space and economy of budget. Standing at just 900 square feet, this modern cabin is just the kind of statement residential design often lacks.
The designer started with a simple rectangular box, and with two horizontal gestures, opened that box up in a way that expands the space and creates the subtle geometric undulations that give the object it's defining character.
The cabin's program is spread over this linear procession in the way of a bedroom, an open-concept living, dining, and kitchen space, both separated by an exterior car port that acts as the dividing line between public and private functions. The public spaces are open on both ends, providing complete transparency from one end to the other, and aptly flooding the space with spectacular views and natural light.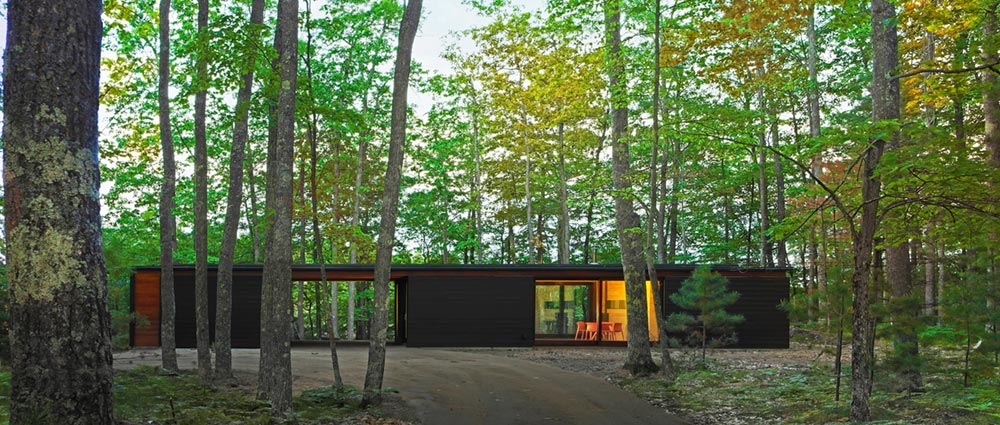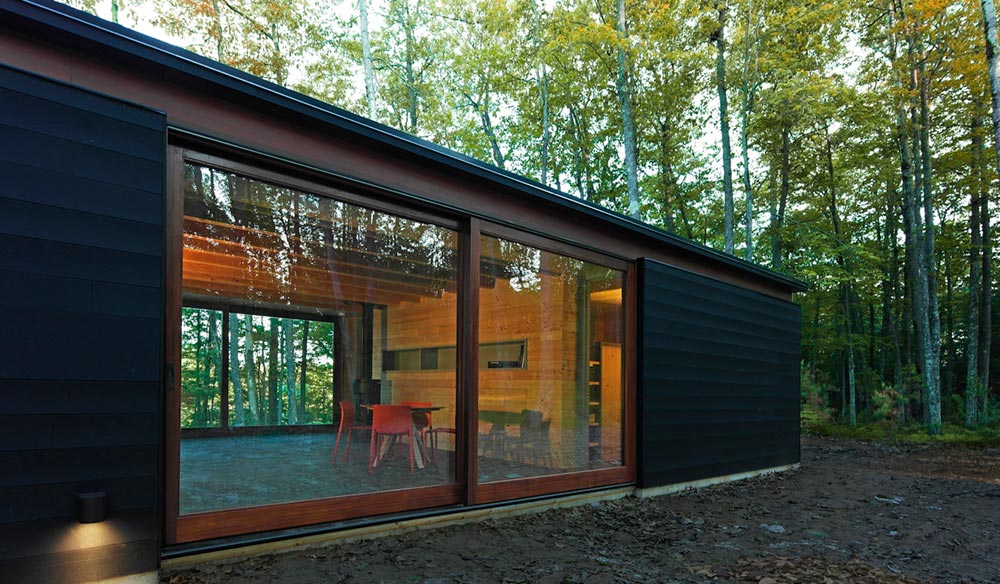 The exterior material palette is simple and effective. Regionally sourced timber comprises a majority of the four building facades, only breaking for the sprawling sliding glass doors that flank the primary living space. The purity in form is reflected by this material restraint, as the home speaks to you as if you were in the room with the architect when he drew it for the first time. It's easy to understand, and a treat to experience. It won't take long to take the tour, but it could take a lifetime to fully appreciate the care that goes into the execution of something so seemingly one-dimensional.
They could have well as called it the 'Layer Cabin,' because that's what it has. A walk around the home and into the meticulously detailed interiors begins to reveal those layers in the order they were intended to be revealed. Views are suddenly framed. Shadows will dance around throughout the day. And just when you think you've seen all the Linear House has to offer, you'll be swiftly reminded of what good design actually looks like.
Johnsen Schmaling Architects have done something special: they've managed to put a square peg in a round hole and make it fit perfectly. An architectural object that seems out of place at first, recedes further and further into the natural site the more you experience it's beauty. A sore thumb has never been more appreciated.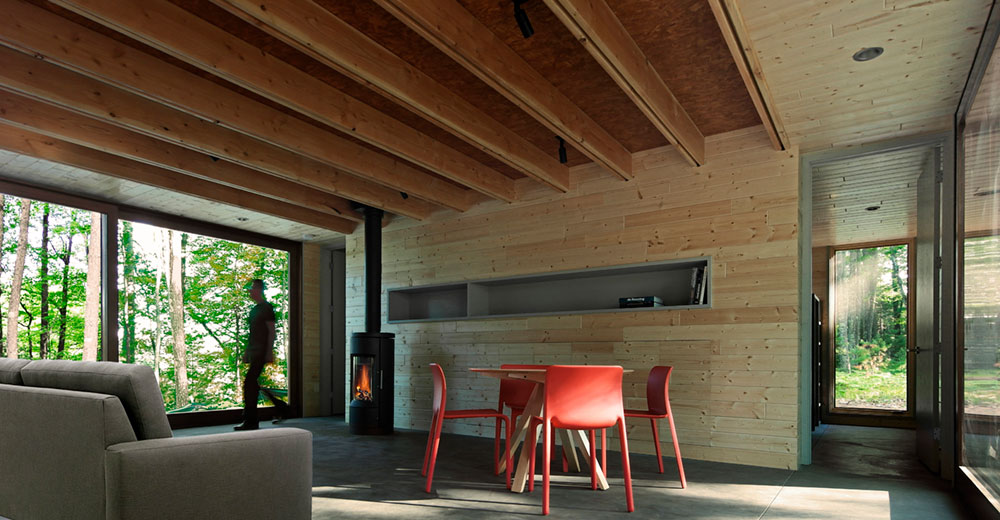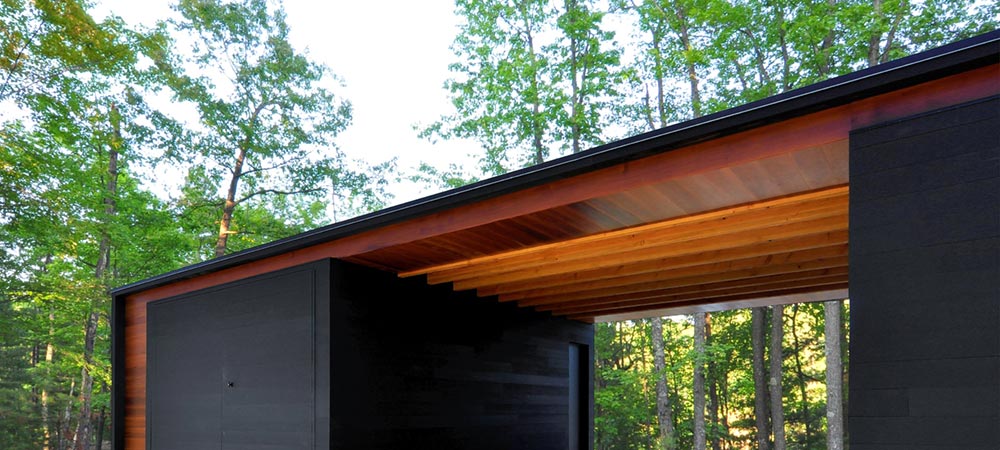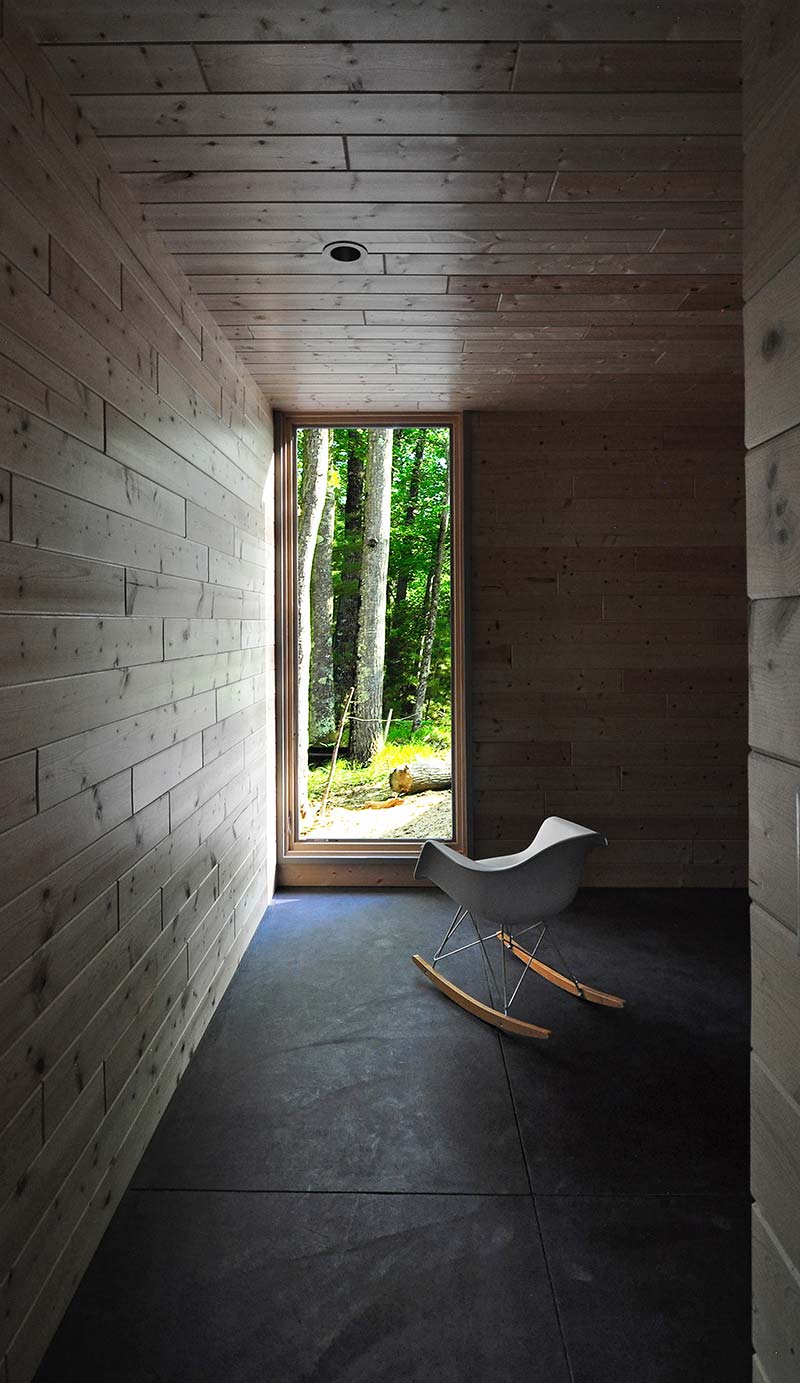 Architects: Johnsen Schmaling Architects
Photography: Johnsen Schmaling Architects
Courtesy of The American Institute of Architects (AIA)