The Mask House concept presents a gloomy, ominous yet inviting facade perfect for a hazy overcast sky and a few misty pockets of fog. Designed by WOJR Architects, this project is defined by its rigid geometric expressions and soft, surprisingly light interiors that provide a bizarre yet appropriate formal juxtaposition. The home is set perfectly within its serene landscape, and even takes design cues from the surrounding marshy forest.
The structure's exterior appearance carries with it an equally solemn story. The client is a man who unexpectedly lost his brother, and looked to create a space of contemplation and solitude where he could honor his kin and come to terms with his loss. The mask house became his sanctuary – a collection of connected spaces meant for perpetuating deep thought. The home is protected in front by a two story high slatted wood fence, which acts as the mask its given name would suggest.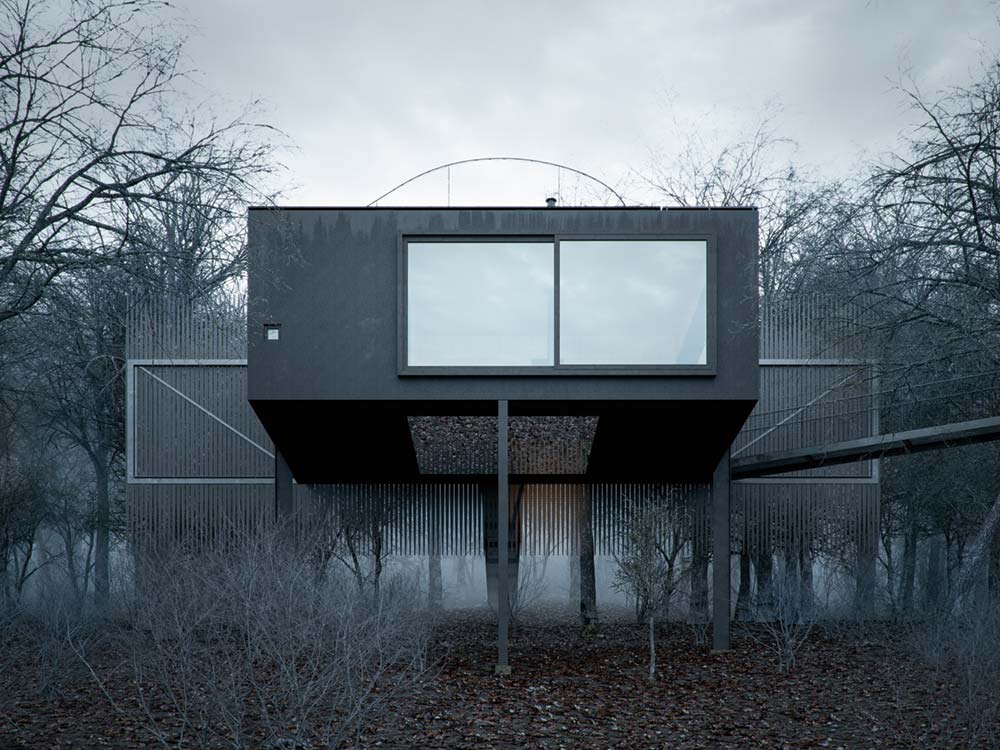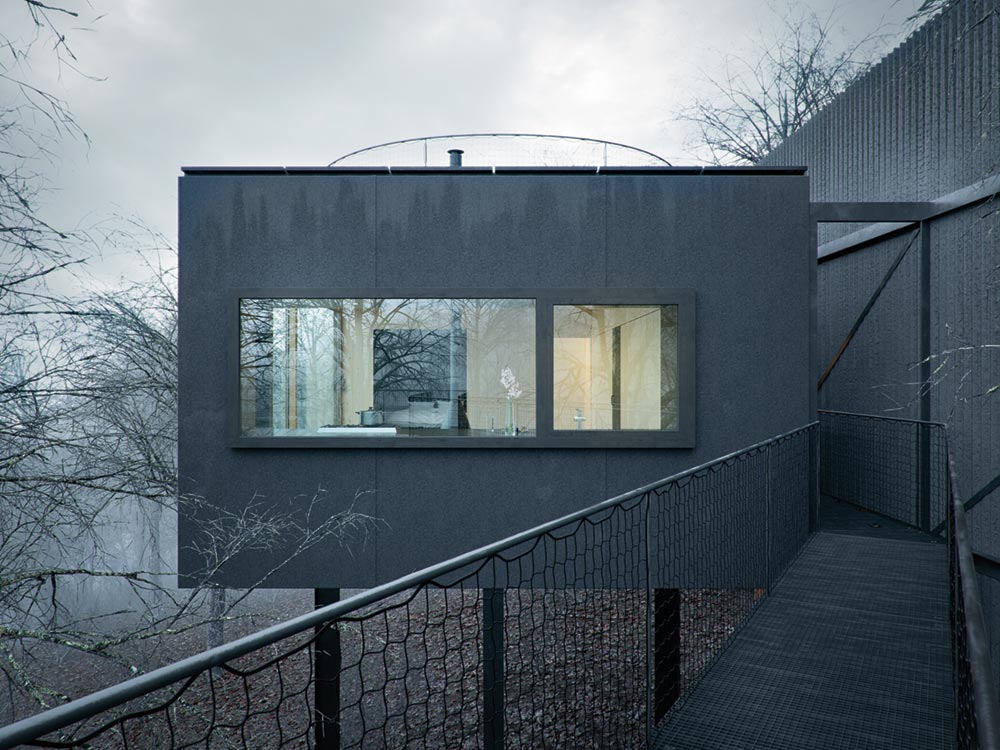 Beyond this literal and metaphorical facade is an abrupt bit of steel catwalks that lift visitors from the forest floor to the primary rectangular volume of space. Here, you can continue forward into the entry vestibule, or turn the corner to follow the steel bridge alongside the slatted mask to the landscape below. It's as uninviting an entry you'll see, but speaks to the cauldron of sadness in which the idea for this dwelling was forged.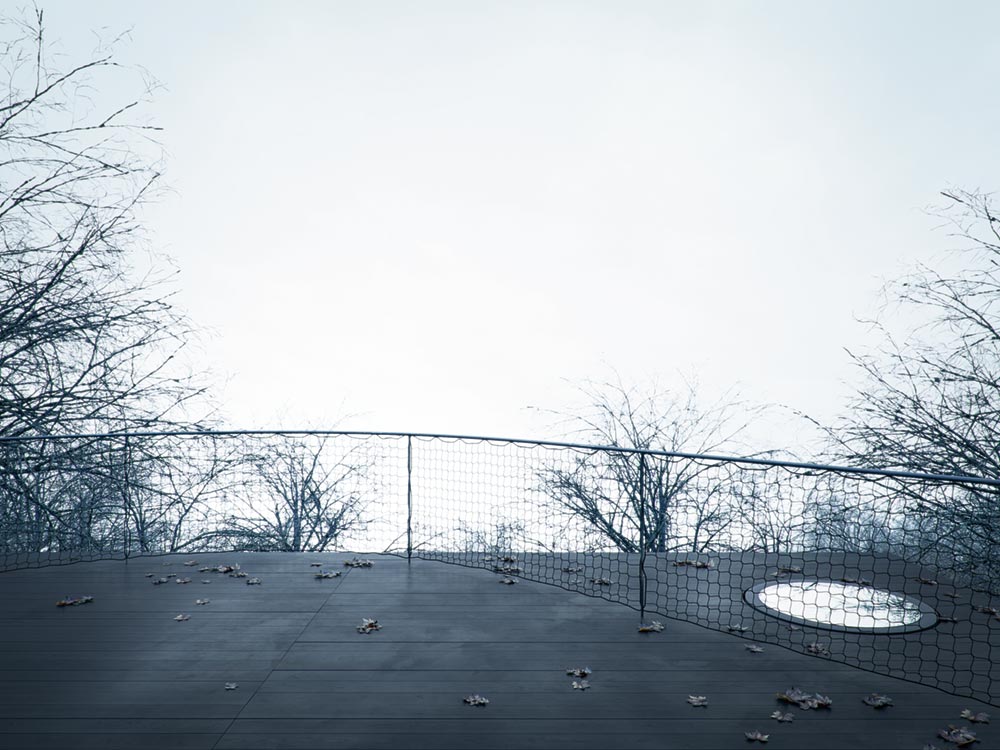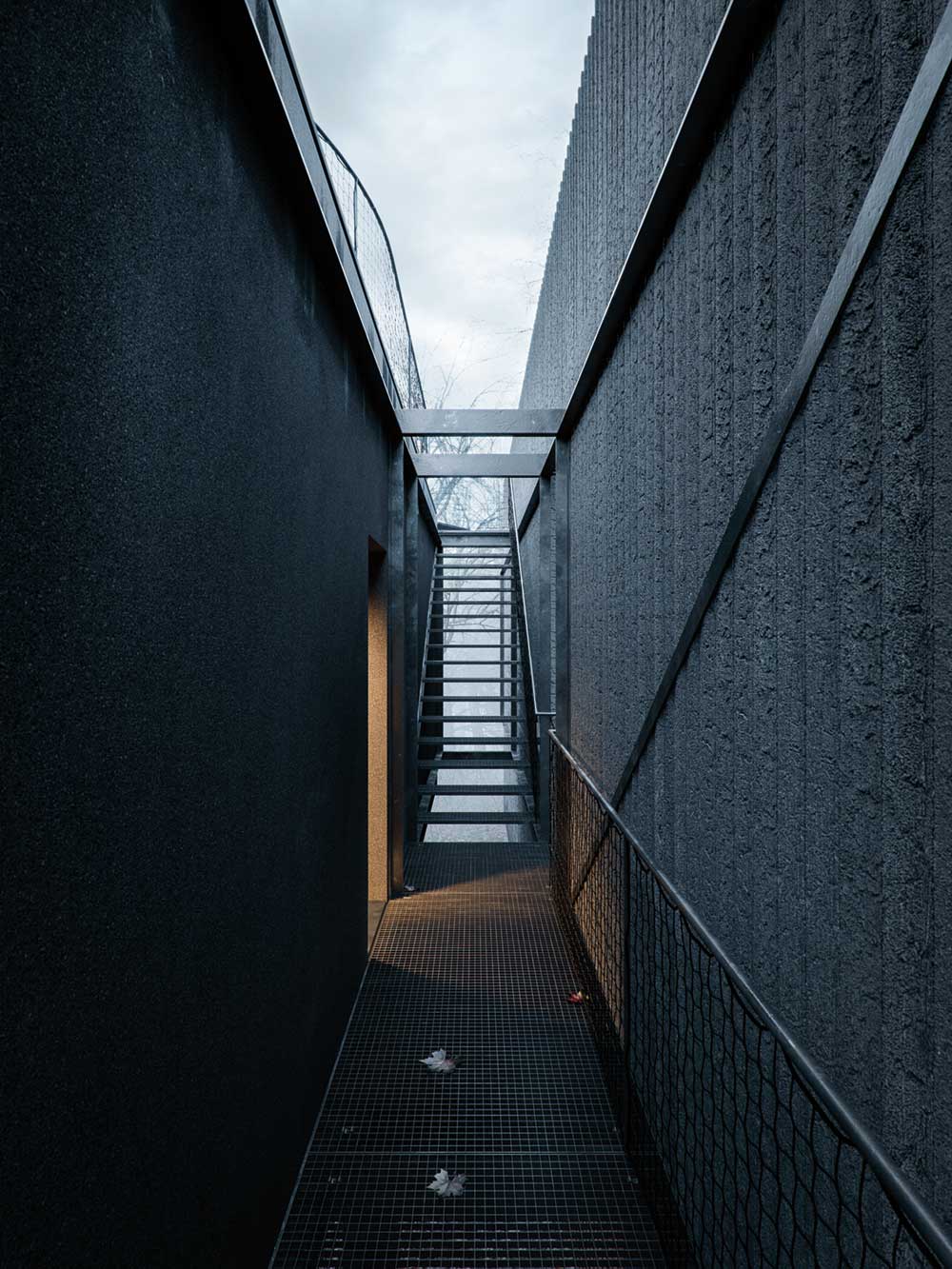 The interiors, however, paint a much more optimistic picture of the downtrodden man's psyche. Light and bright wood panels cover a majority of the interior surfaces, save for a tiny carved-in bedroom nook that is clad in dark black felt. The other accent – a hanging blackened steel wood burning fireplace – provides an experiential punctuation to the primary living space as it is set perfectly against the sprawling forest behind it. This protected space feels comforting, and seems to represent the coping mechanism the man was hoping this cabin of solitude would manifest as.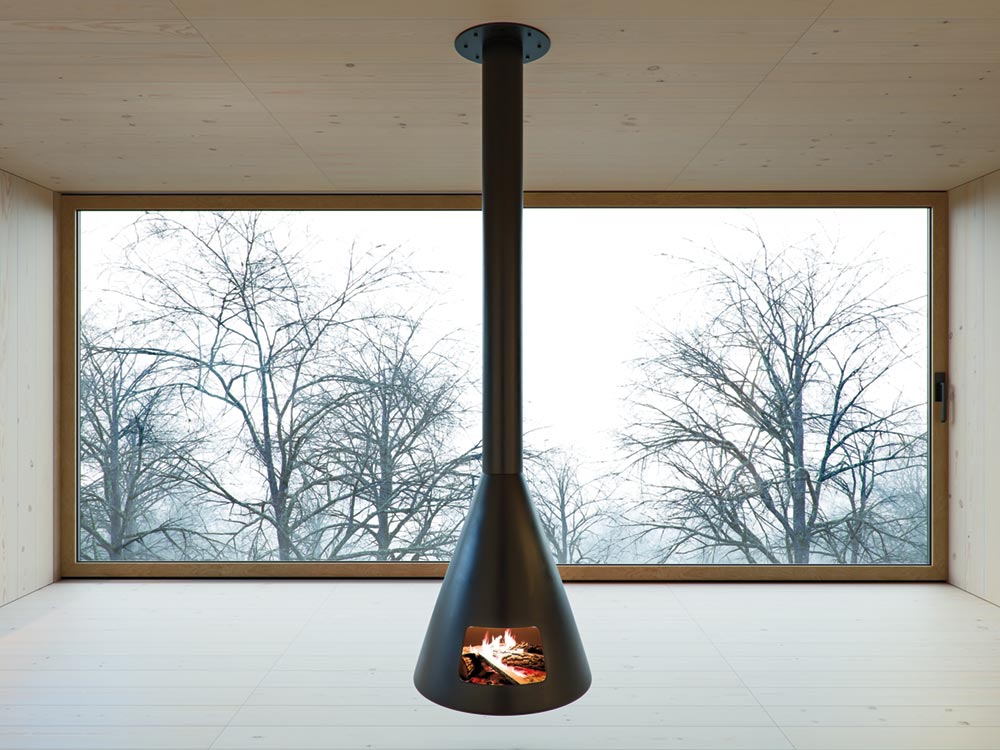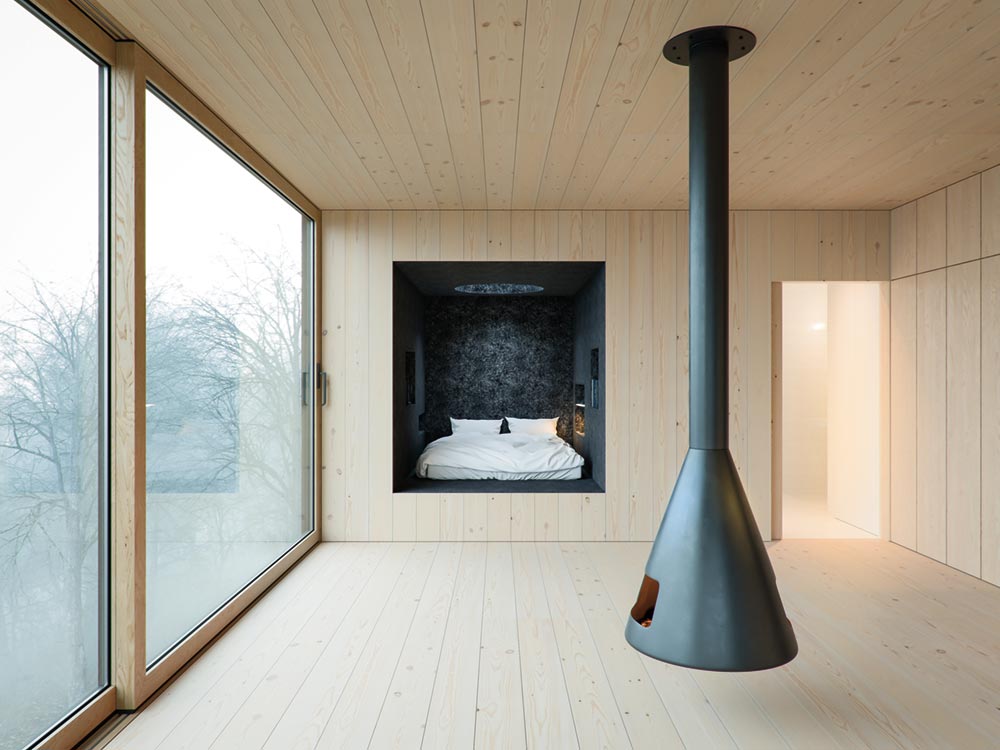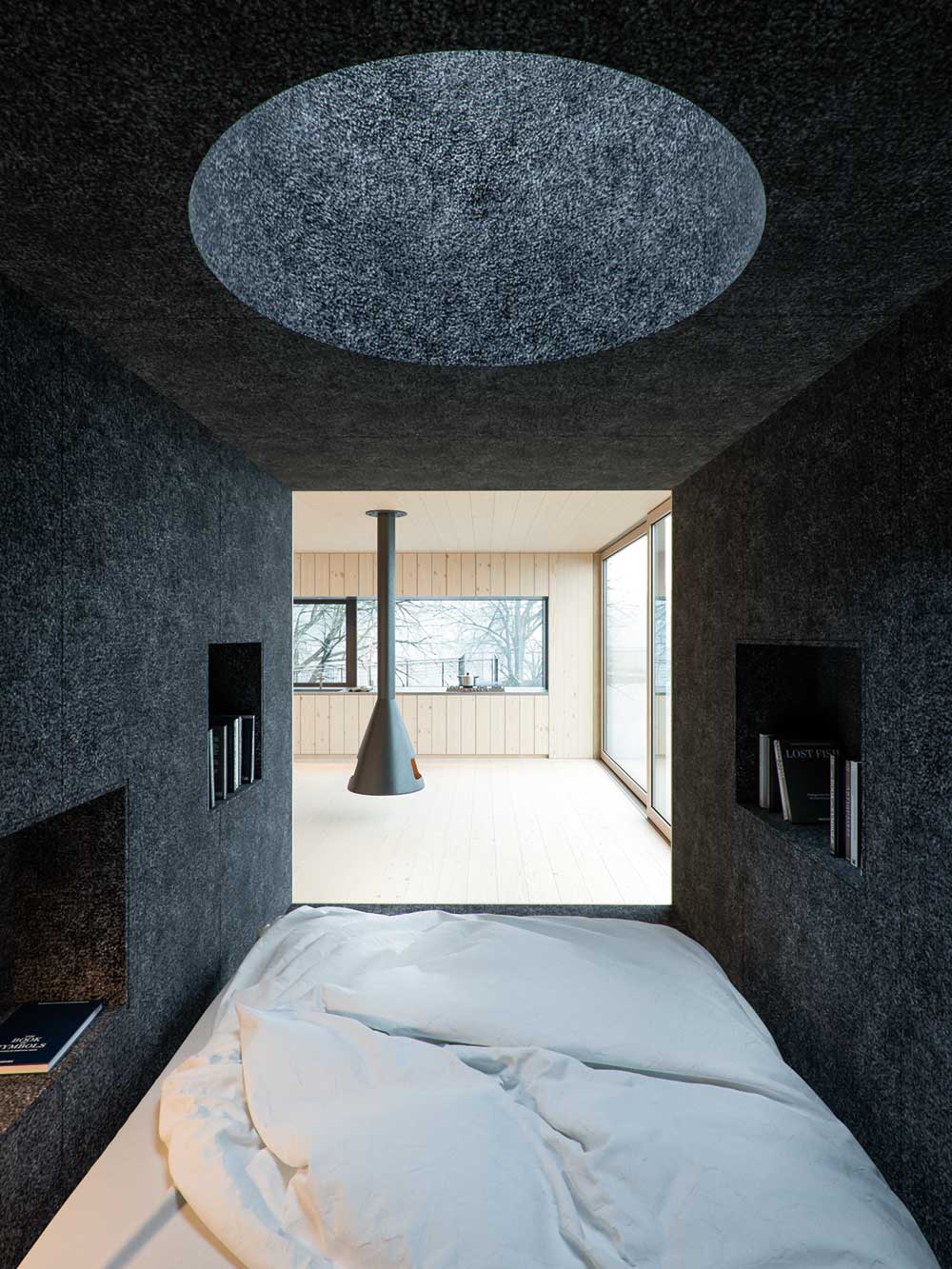 Viewing the Mask House gives you an immediate sense of empathy for a man who has lost someone dear to him. It's something most can relate to, but is rarely seen in the world of architecture. In the end, WOJR Architects have done well to design a structure that heals as much as it provides a light at the end of the tunnel, and is a unique example of therapy through design.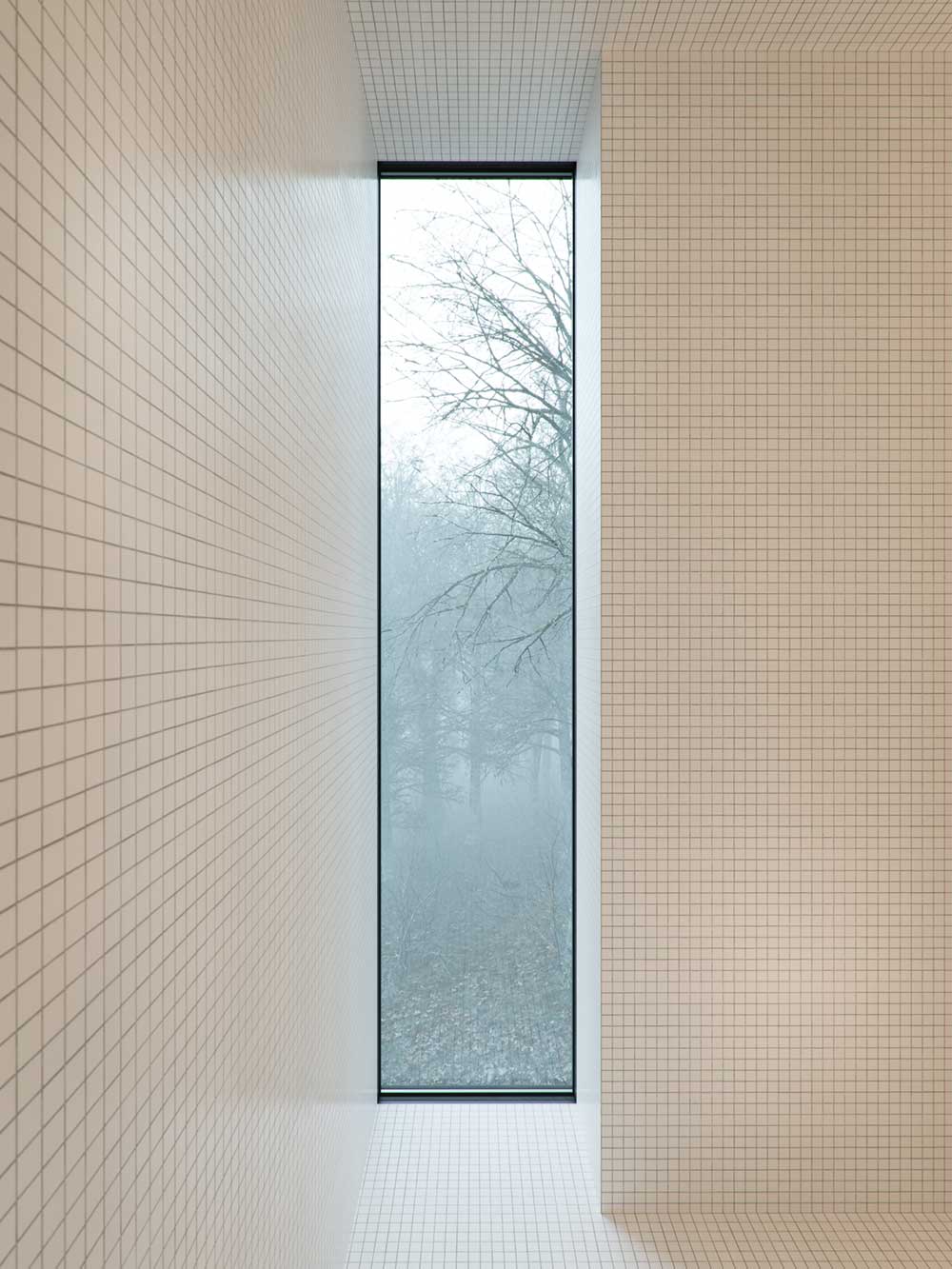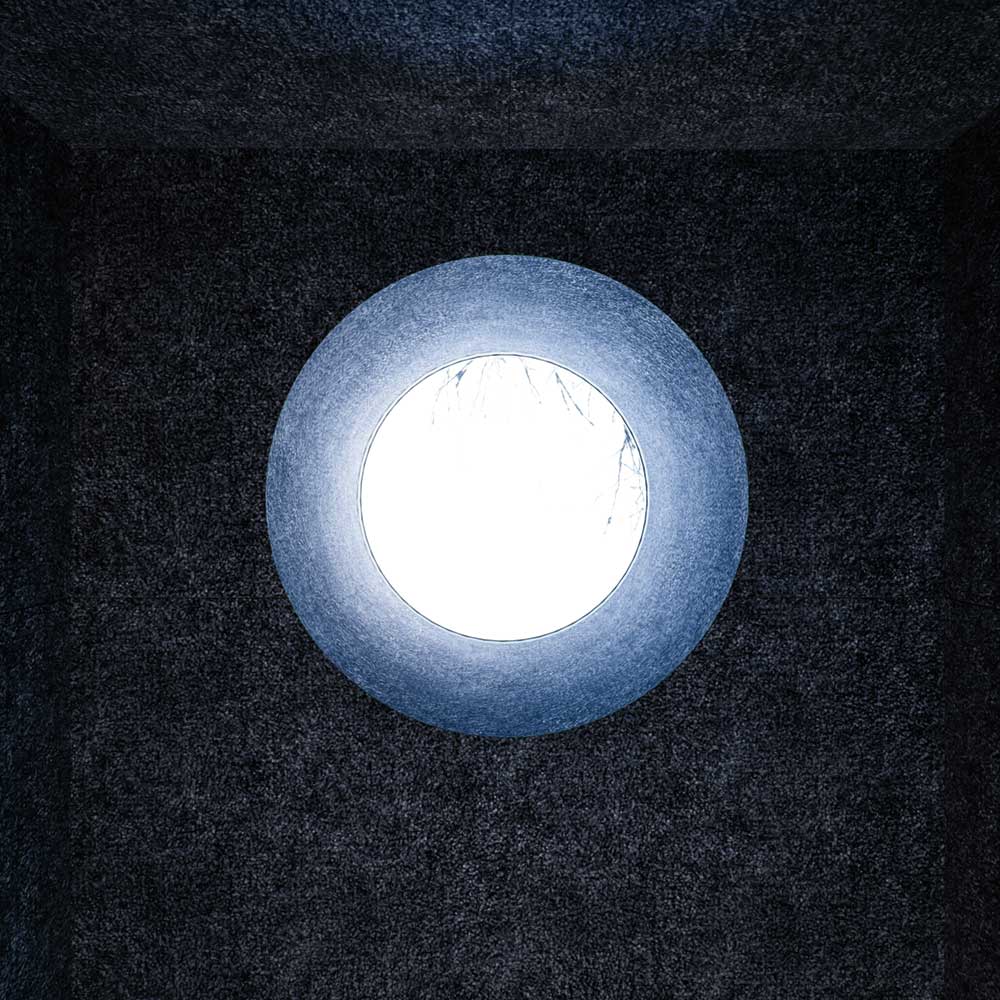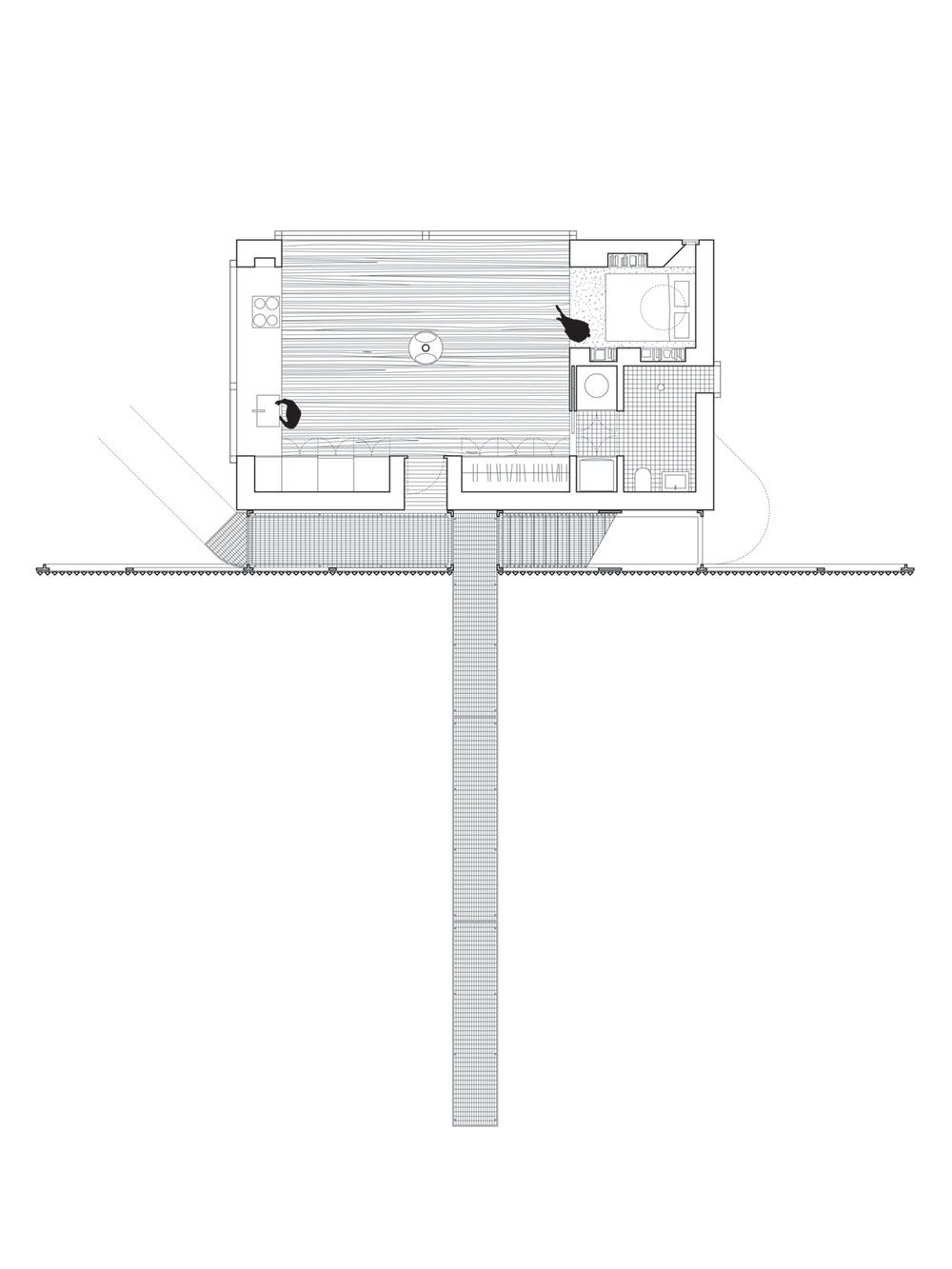 Architects: WOJR
Visualizations: Alexis Nicolas Basso