In what was initially planned as a storage shed deep in the forest near Montreal, CA, the La Colombiere was transformed into a modern mountain refuge that was designed to maintain the existing footprint of the shed while providing views, lodging, and usable space for the owners. The home was designed by YH2 and represents a bizarre, but intriguing metamorphosis of an existing structure into something that promotes views, respects the landscape, and zigzags visitors through a visual maze of wood, plaster, and blackened steel.
The form of the addition was designed to mirror the natural growth of the surrounding trees. While the footprint of the existing storage shed was unchanged, the upper floor of the renovation bulges out, creating additional functional space and making the cabin resemble the furred out canopy of a tree. The resulting exterior massing gives the home an aesthetic all its own, punctuated by glazed openings that offer spectacular view and natural light to the interiors.
The lower floor of the cabin features a small kitchen, living area, and circulation core that is composed of an otherworldly winding stair and a double-height space that accentuates its verticality. Most of the interior surfaces are painted white to best offset the dark, green hues of the trees beyond the building's envelope.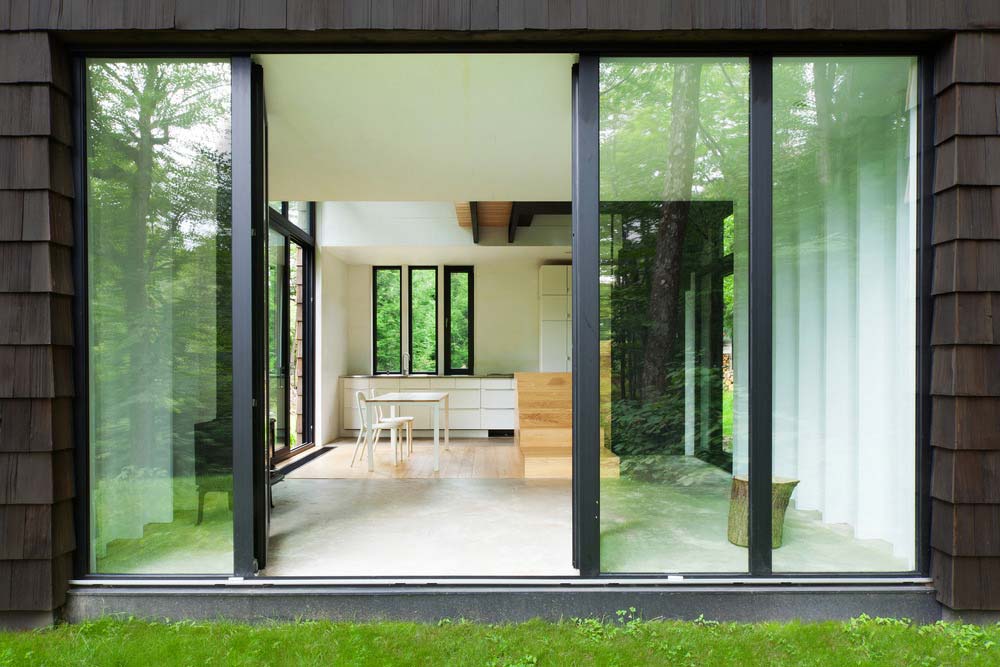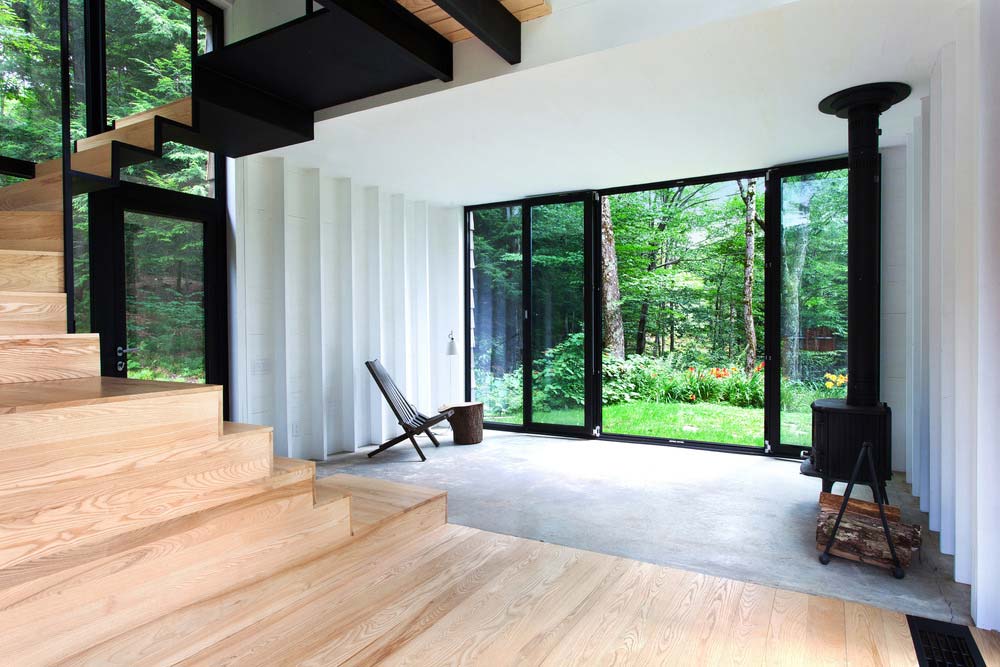 There are a few instances, namely the circulation core and the treatment around the windows, where the stark white sections are broken up by light wood and blackened steel. It creates a visual collage that is confusing to the eye, but one that inspires exploration and curiosity as one saunters about the residence.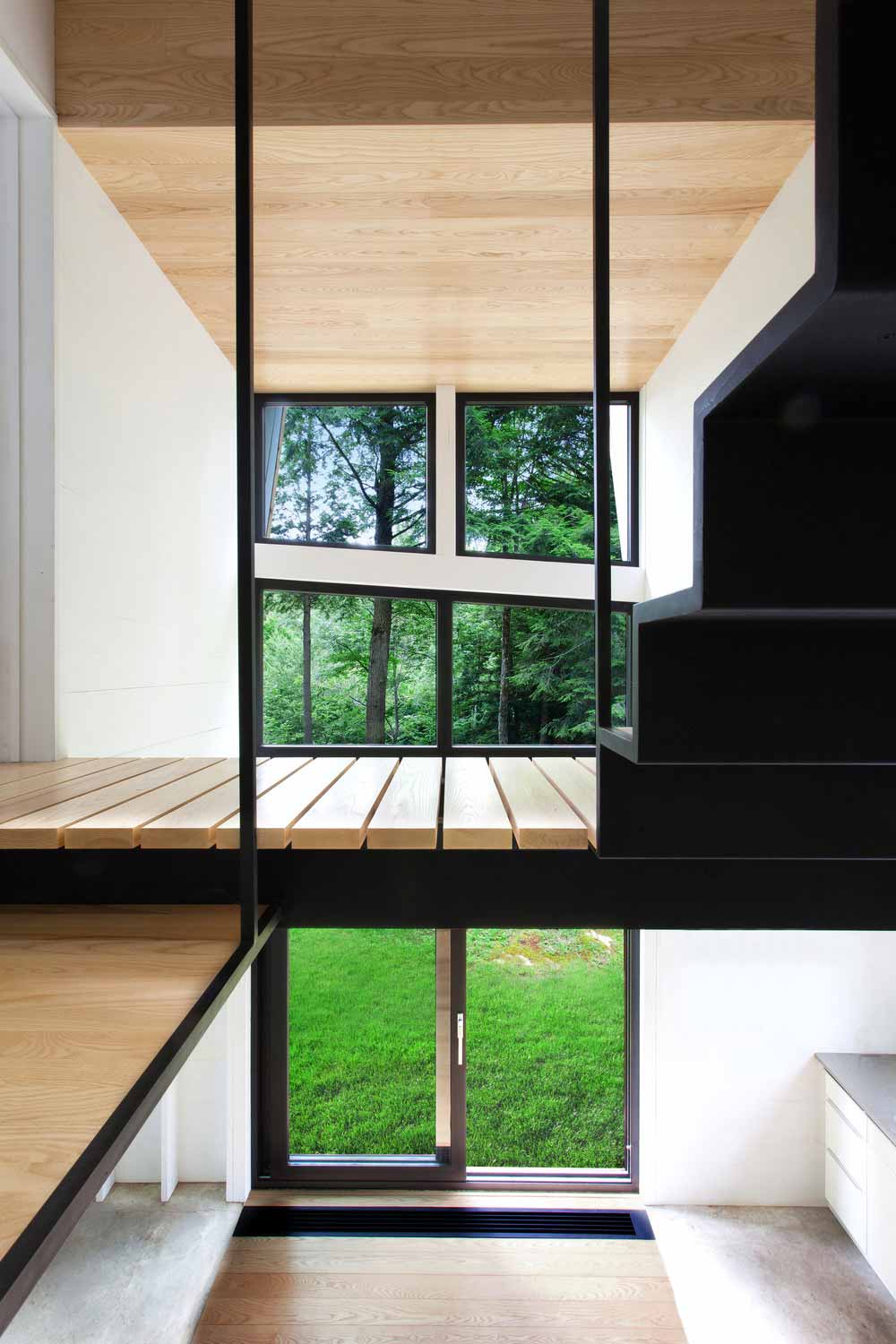 The living space opens to the landscape via a single large sliding door. A small, manicured patch of green grass greets those who wish to step out into the trees with bare feet, and invites exploration among the trees. Everything about the home is also about the setting, and YH2 was careful to design a structure that mixes convention with visual obscurity, resulting in a work of architecture that celebrates itself just as much as it celebrates the place in which it sits.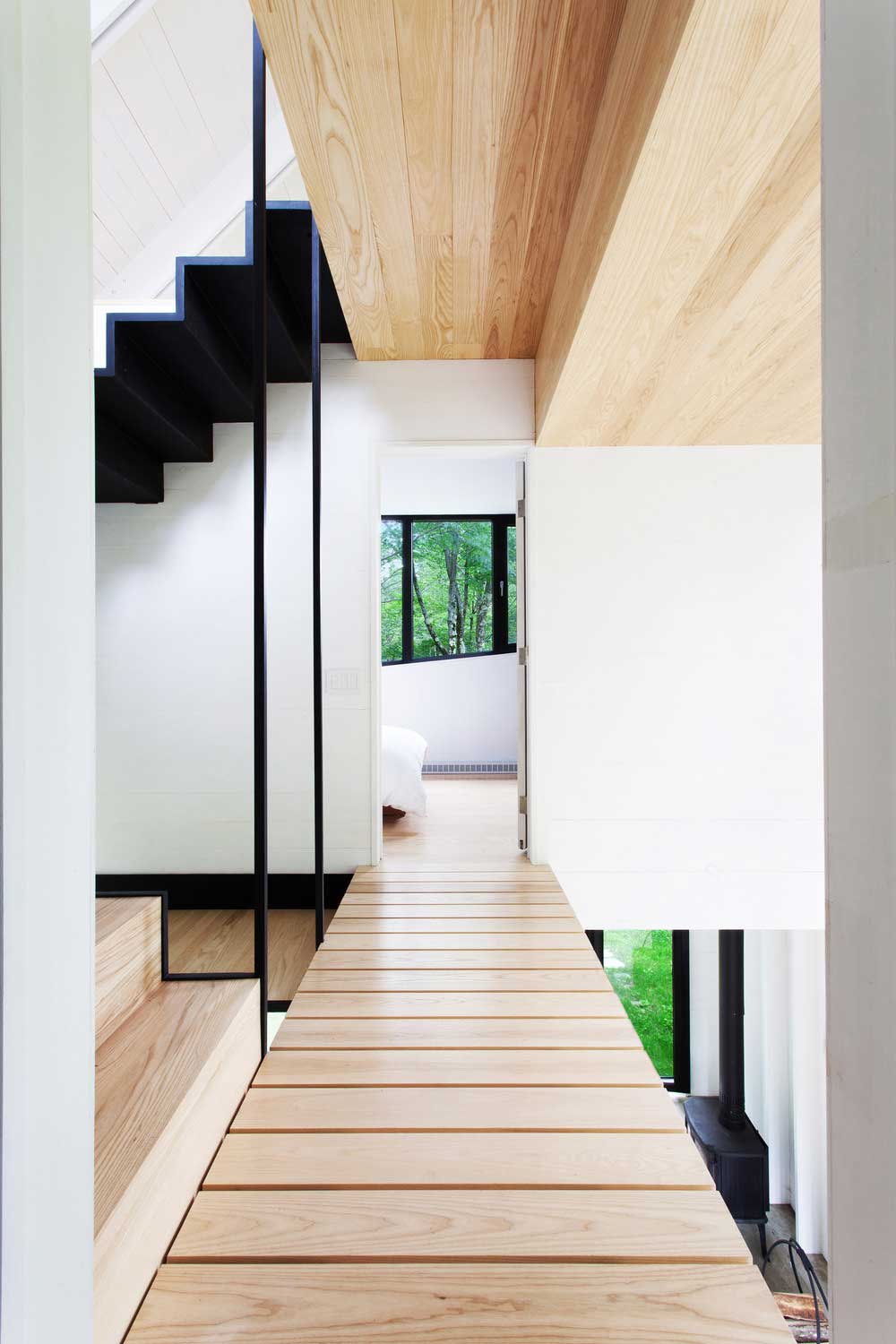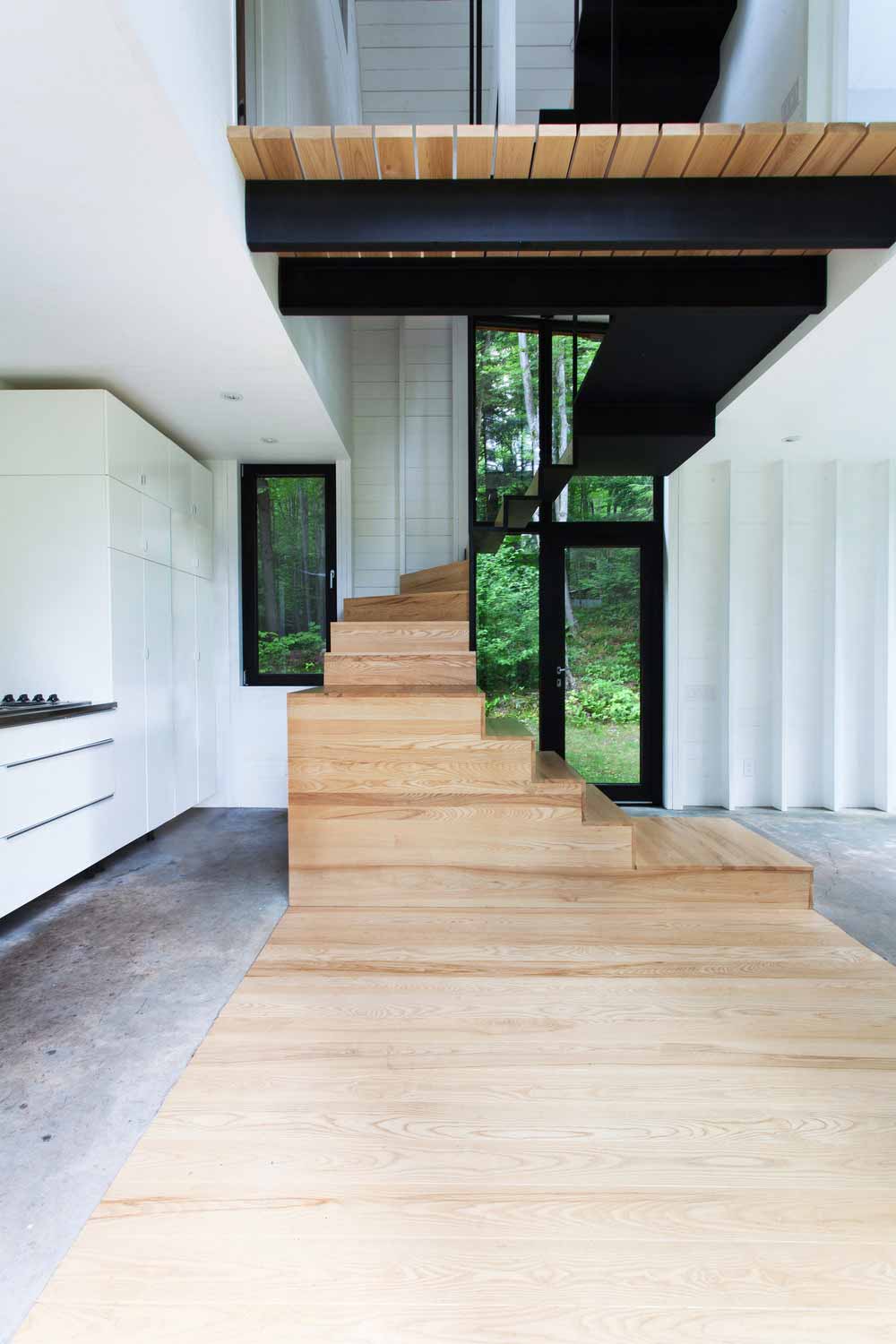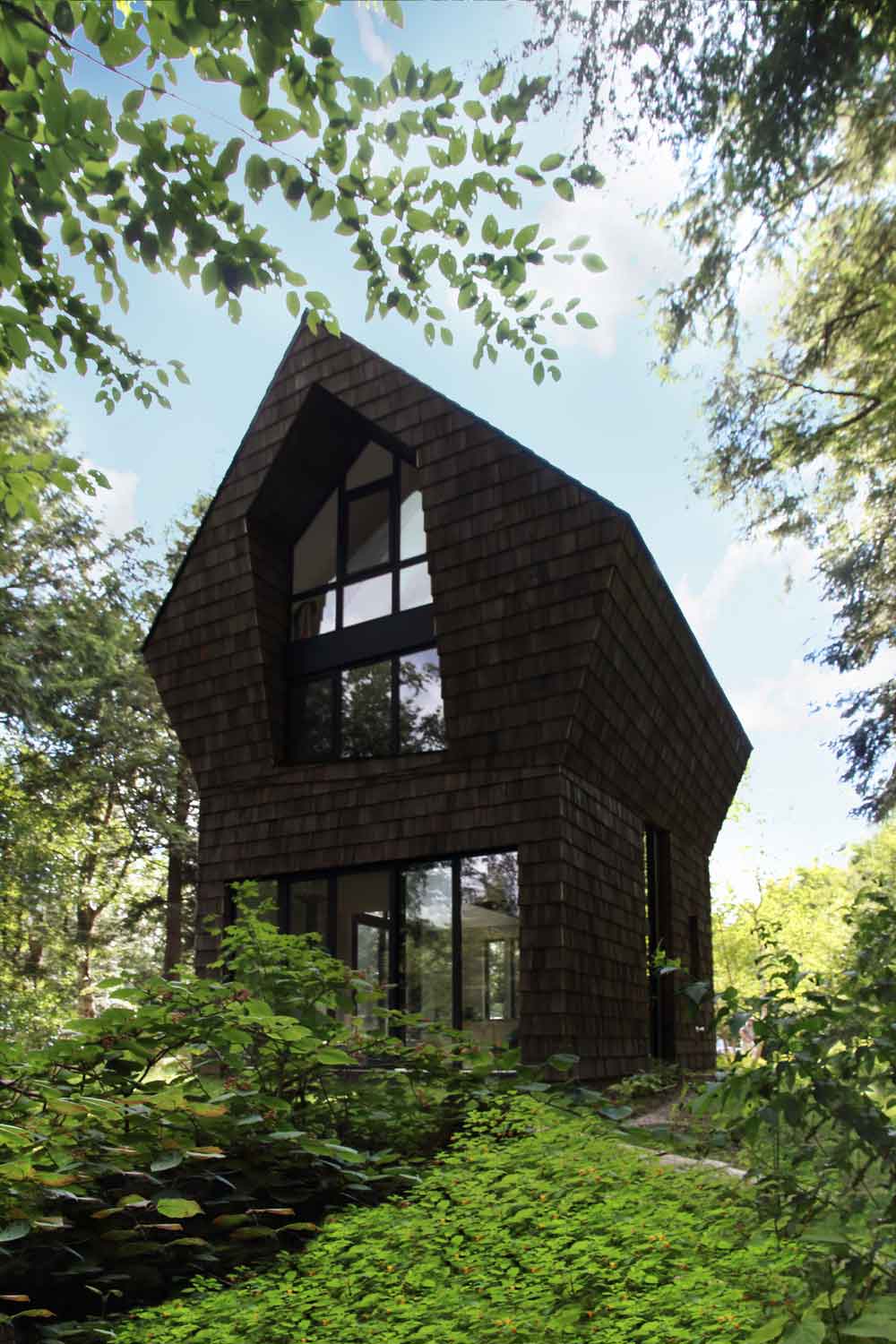 Architects: YH2
Photography: Francis Pelletier