Set in Santiago, Chile, this small cabin is a mountaineer's refuge; a sanctuary getaway after the trek it apparently takes to get there, making this space both a shelter and the ideal shut-in.
Designed by Gonzalo Iturriaga Arquitectos much like the start of an origami work of art, the folds and angular bends of this cabin make it regal, while the vast windows create a warm yet modern space to call home.
Enveloped in pine wood and wrapped in a deep midnight tin-like sheath, the exterior of this space is exquisite, and nearly falls into the landscape from certain vantage points.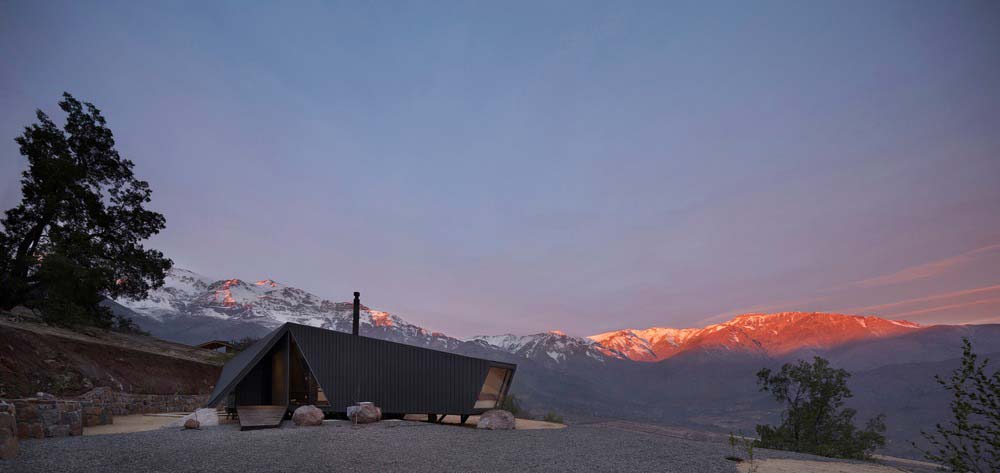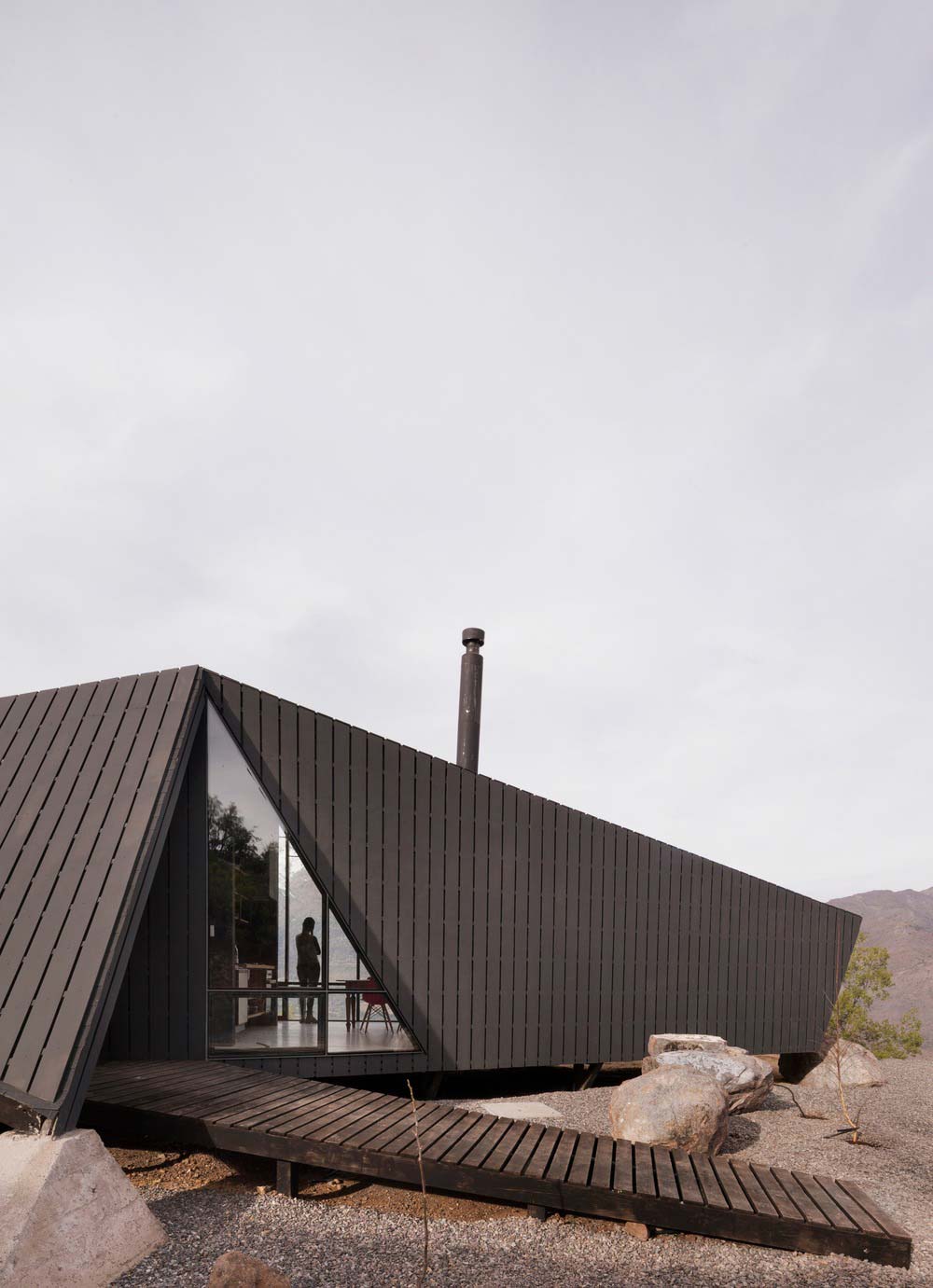 Plentiful views extend past the exterior, and an elongated swimming pool graces the grounds as well. Peek inside and catch a glimpse of the interior, with red chairs rounding the dining table, a small-enclosed fireplace, and just the edge of the kitchen with its rich black cabinetry.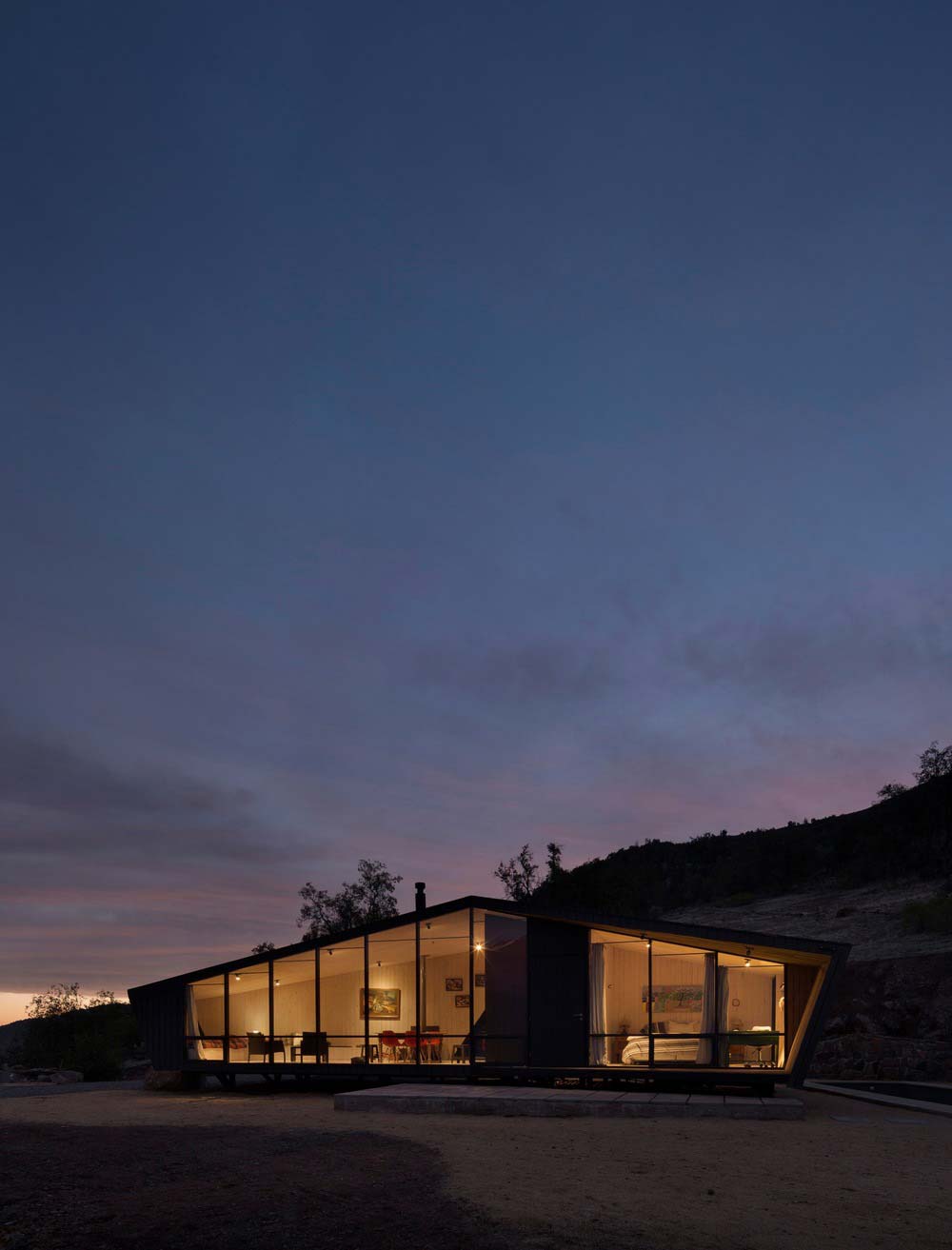 /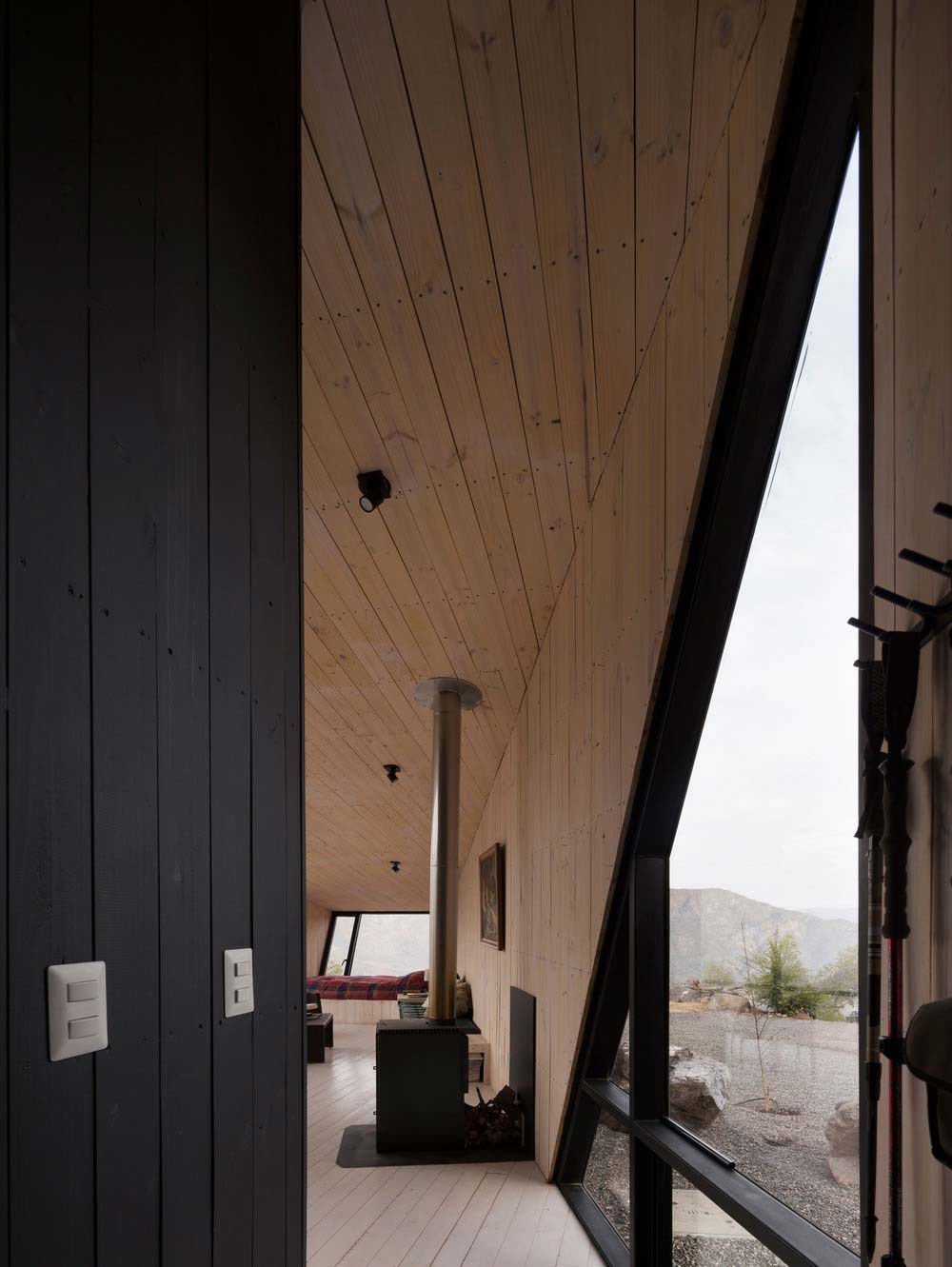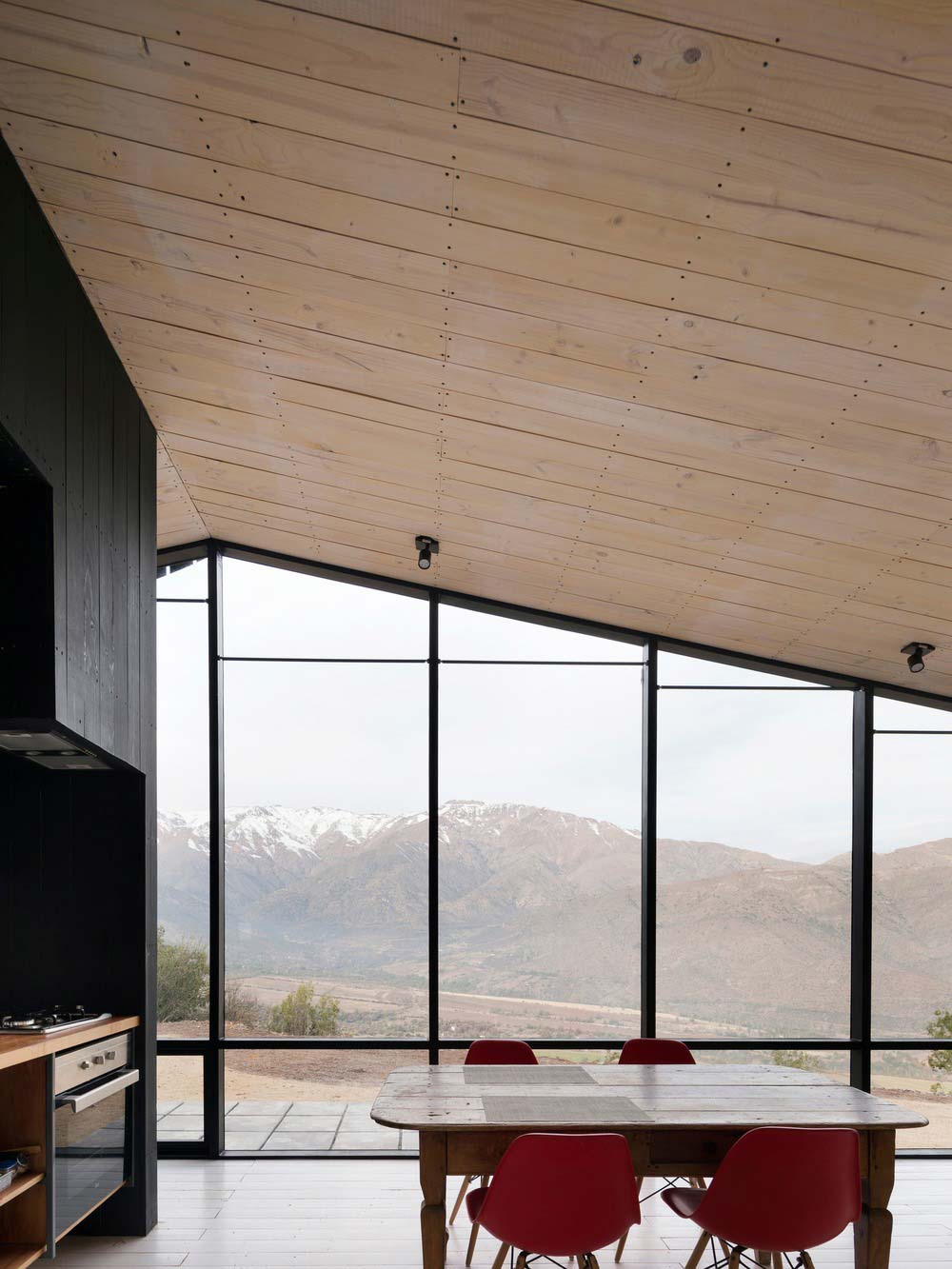 Although much of the home is only shown from the outside, that alone is enough to make one yearn for a mountainside oasis that is the Mountaineer's Refuge.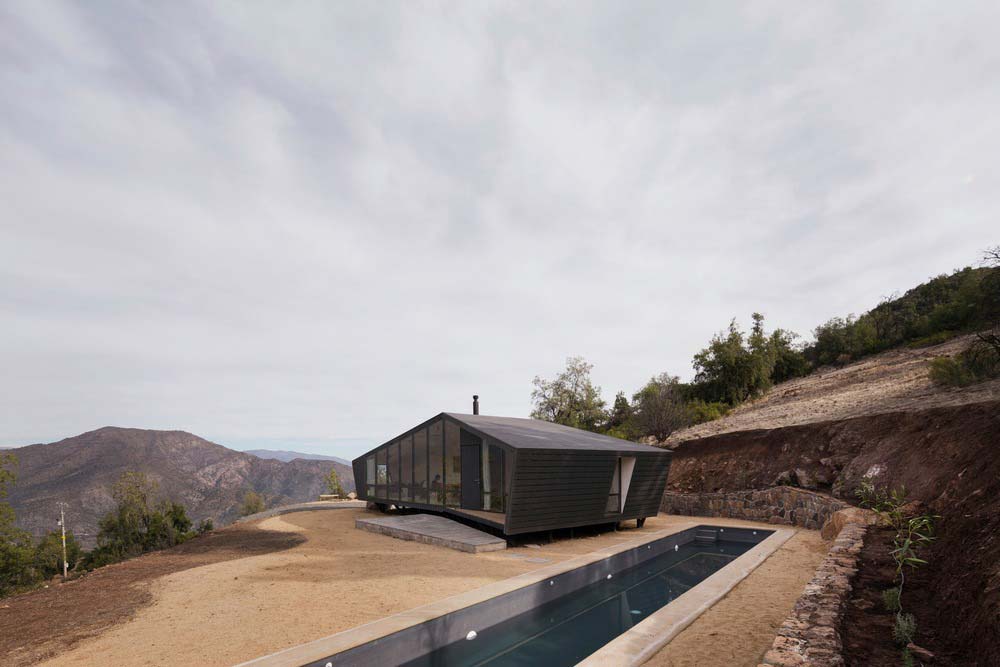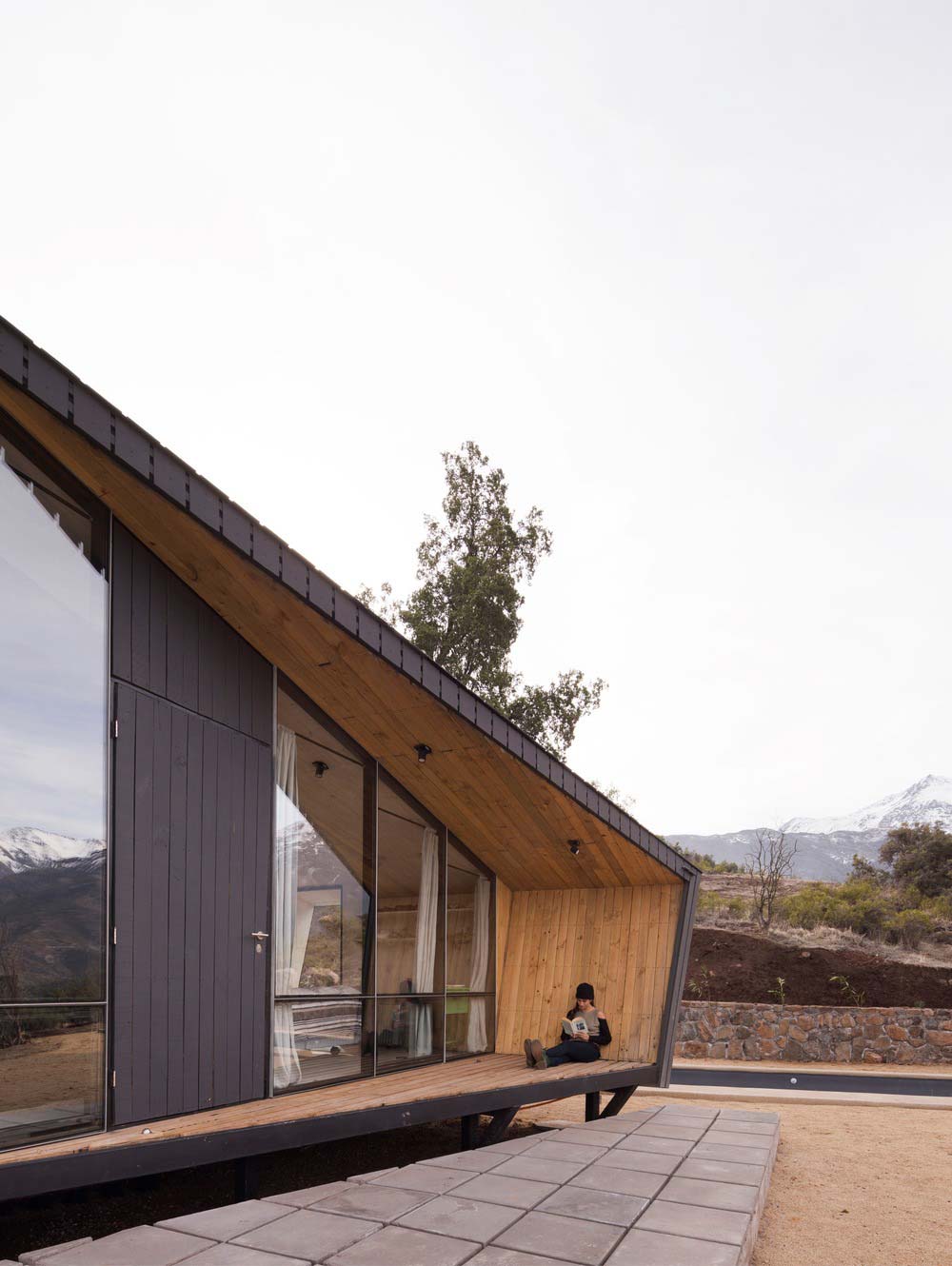 Architects: Gonzalo Iturriaga Arquitectos
Photography: Federico Cairoli