Hover above the tree line just outside of Montreal, Canada, and there you will discover a picture-perfect cottage aptly named: Window on the Lake.
Built with a simple whitewashed cedar exterior and set again the shoreline of Lac Plaisant in the district of Mauricie, this modern cabin is a restful beauty inside and out.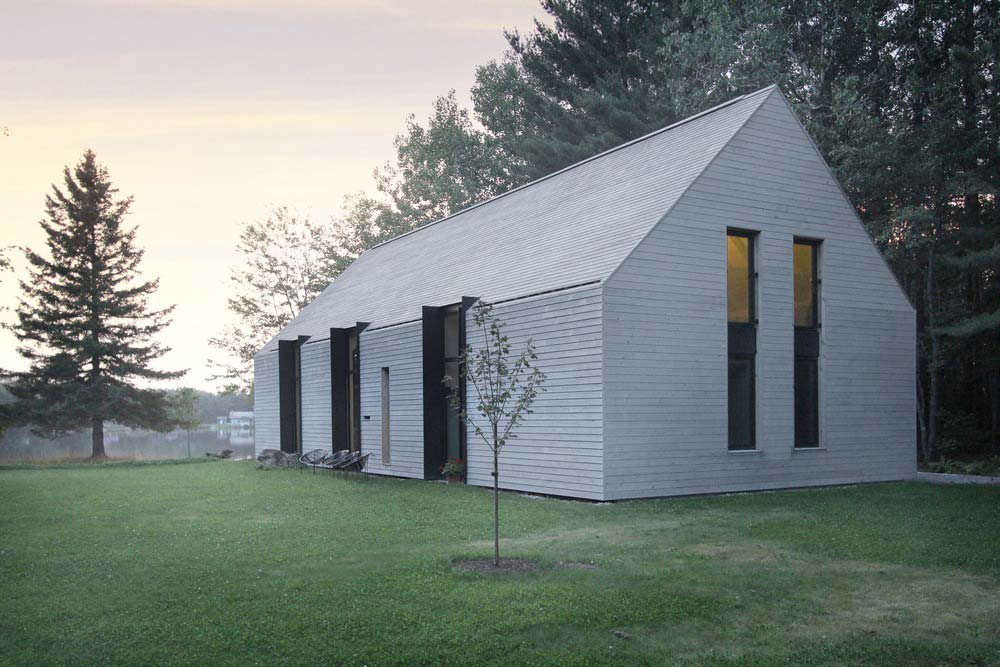 With cottage life holding great appeal for Eastern Canadians, this space oozes country charm with its large gable roof and tall glass paneled windows for days. With the dining and living room nestled alongside an entire wall of windows, looking out onto the lake itself, while the wood walls act as built-ins for shelving and storage.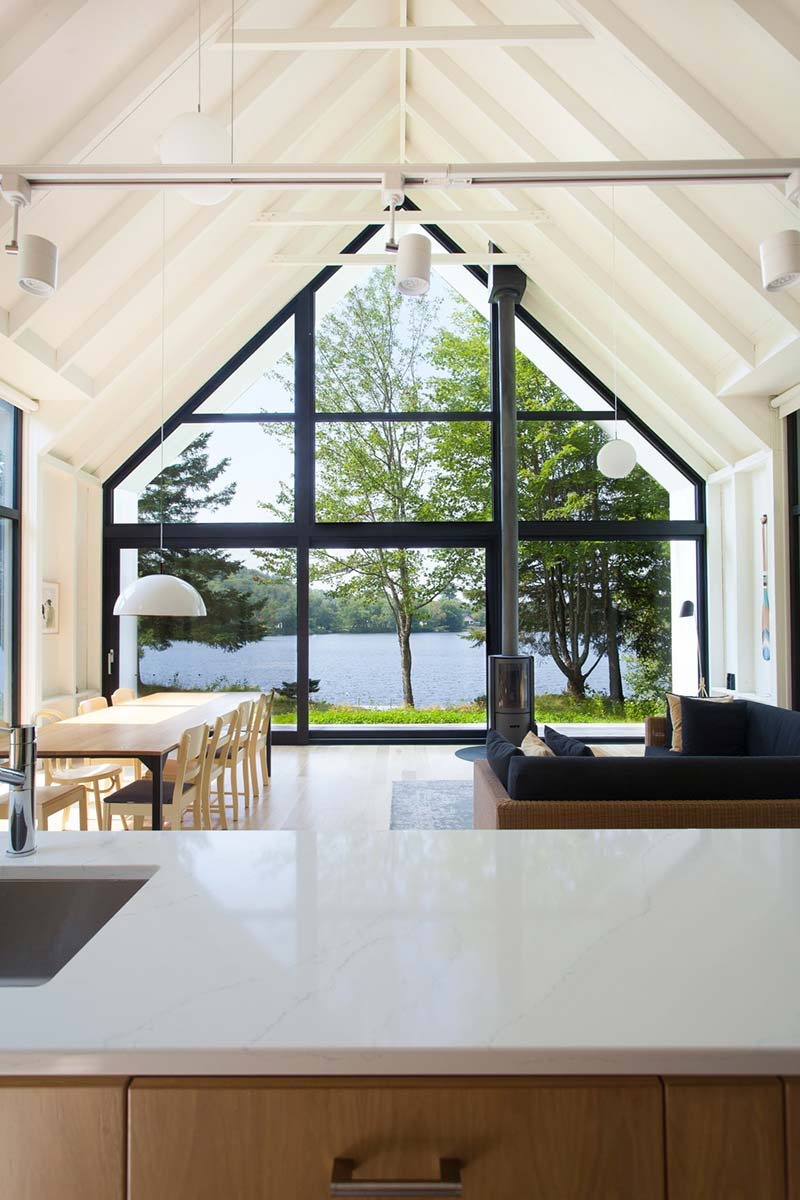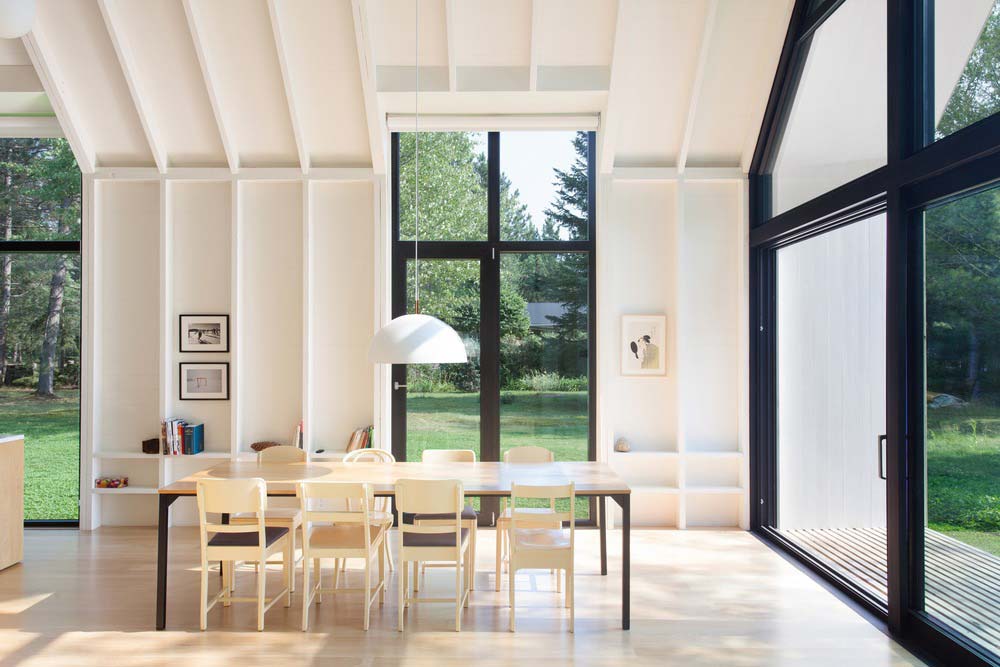 Meanwhile, the sleeping nooks are almost like what one would find at a summer camp; beds laid out on the floor with cubbies for books and reading lights overhead. Although a lot more chic, and sleeps up to 12 with 3 separate areas in which to rest one's weary head.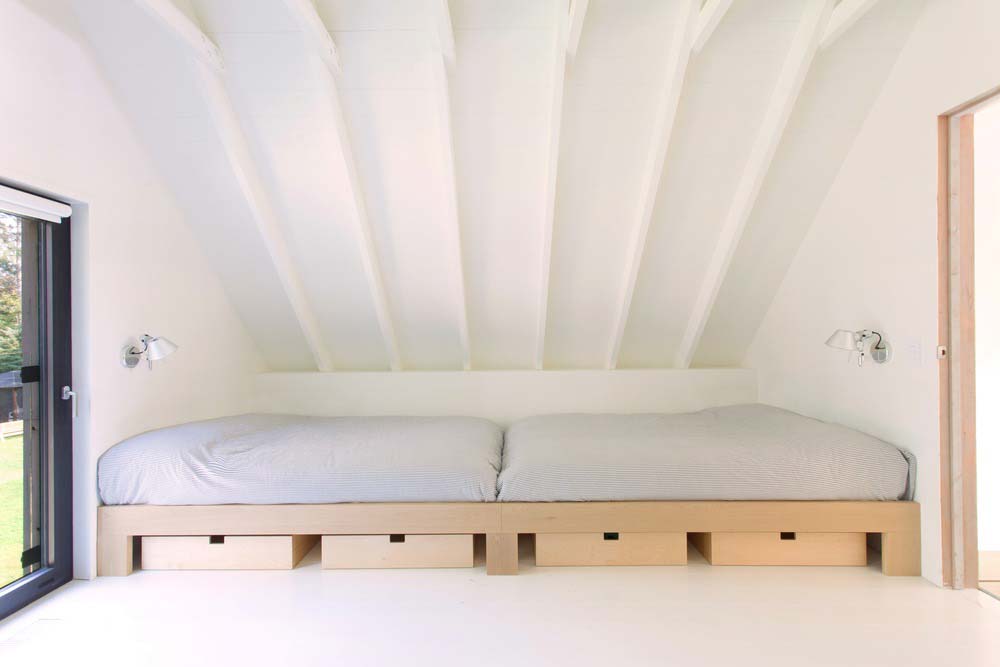 The floating wood, metal and glass stairs are perhaps the most modern feature in the home, but apart from that – Window on the Lake is the cottage life dream, fueled by easy breezy living as life should truly be.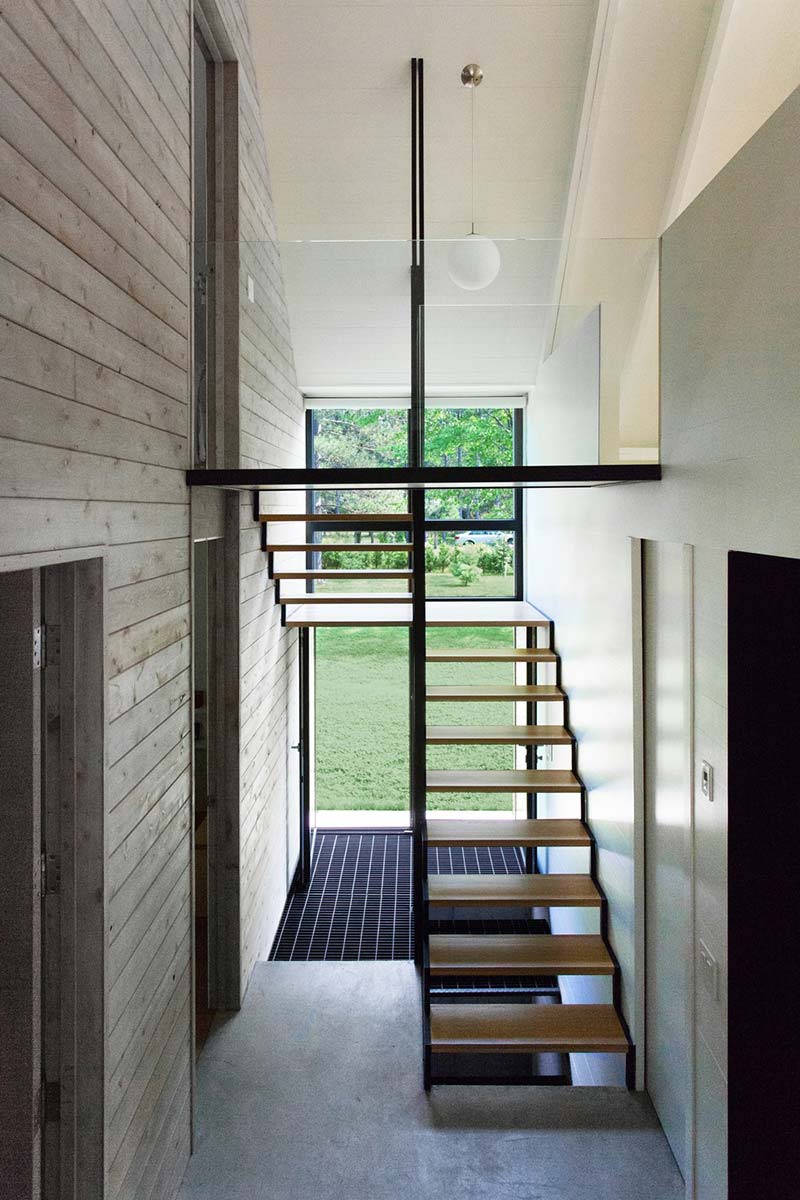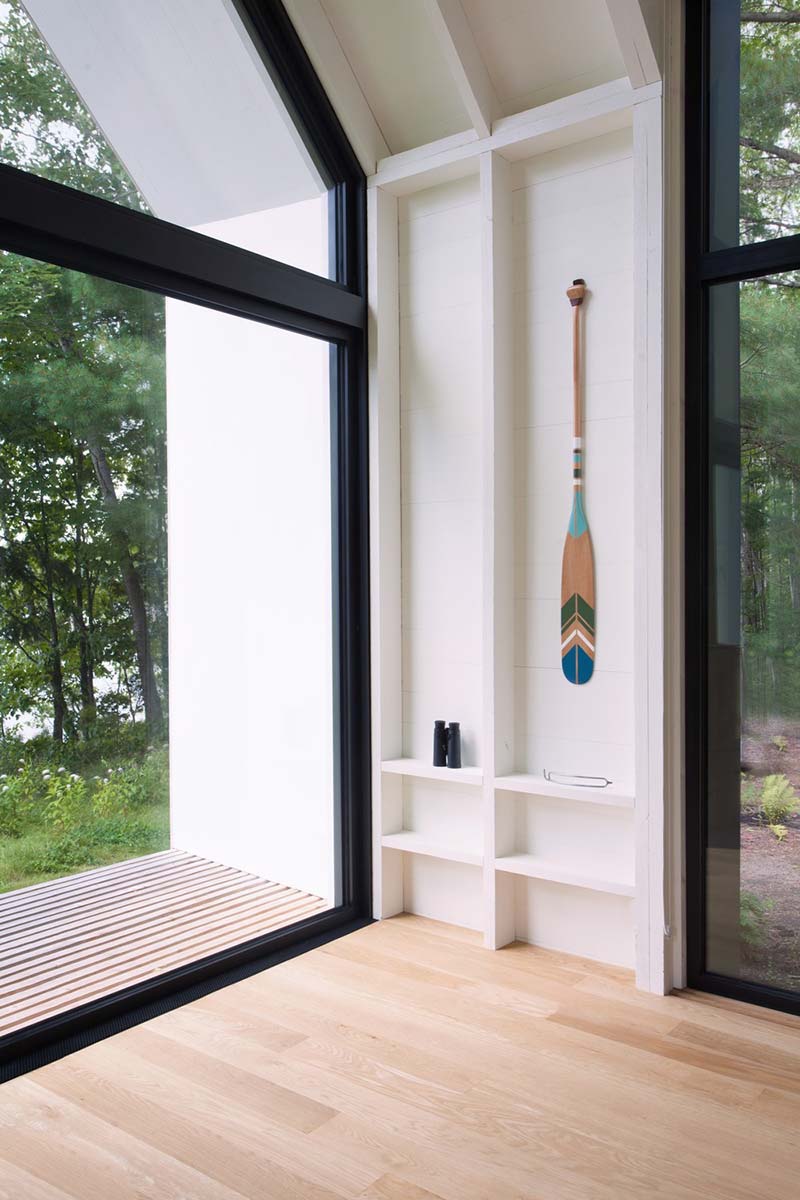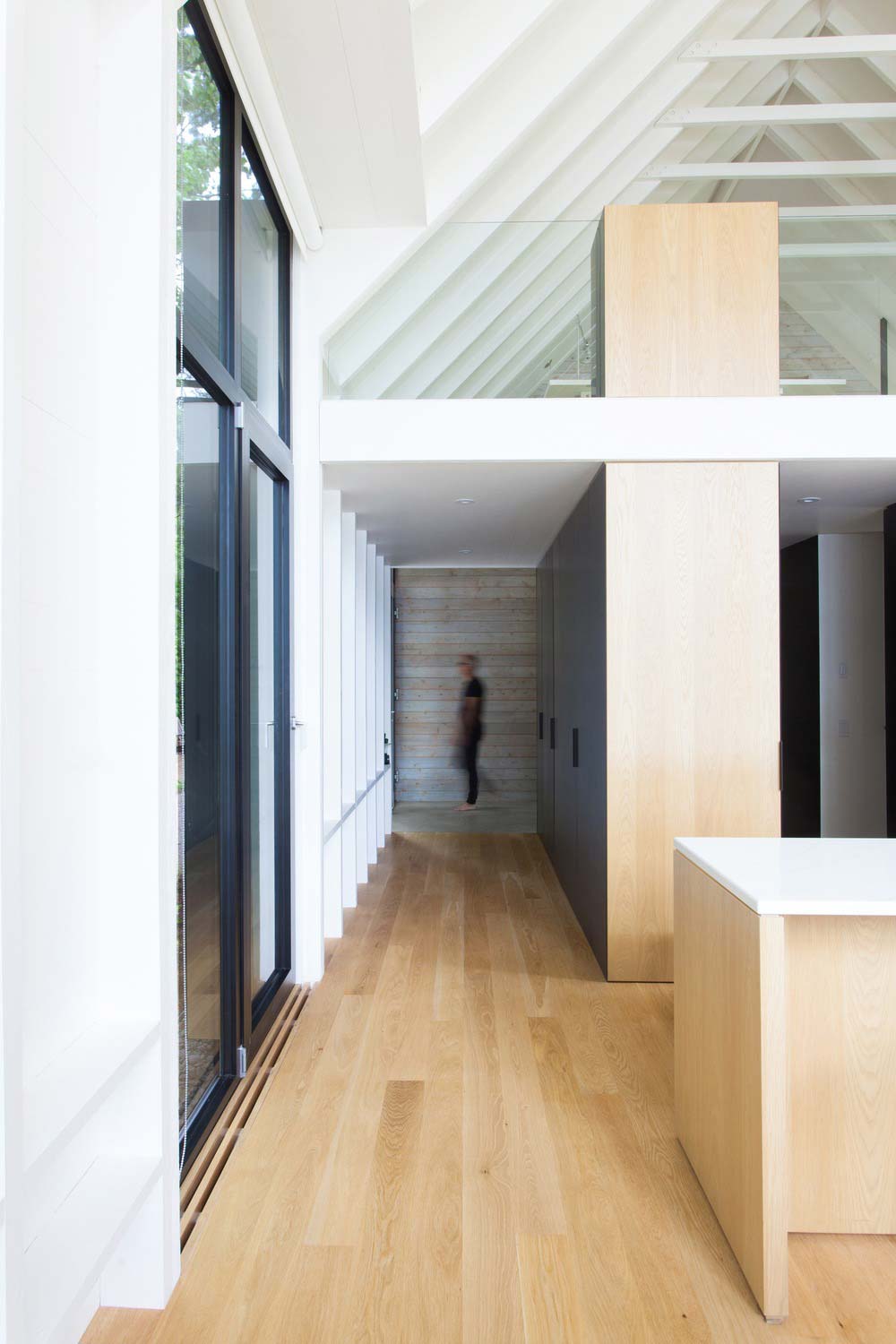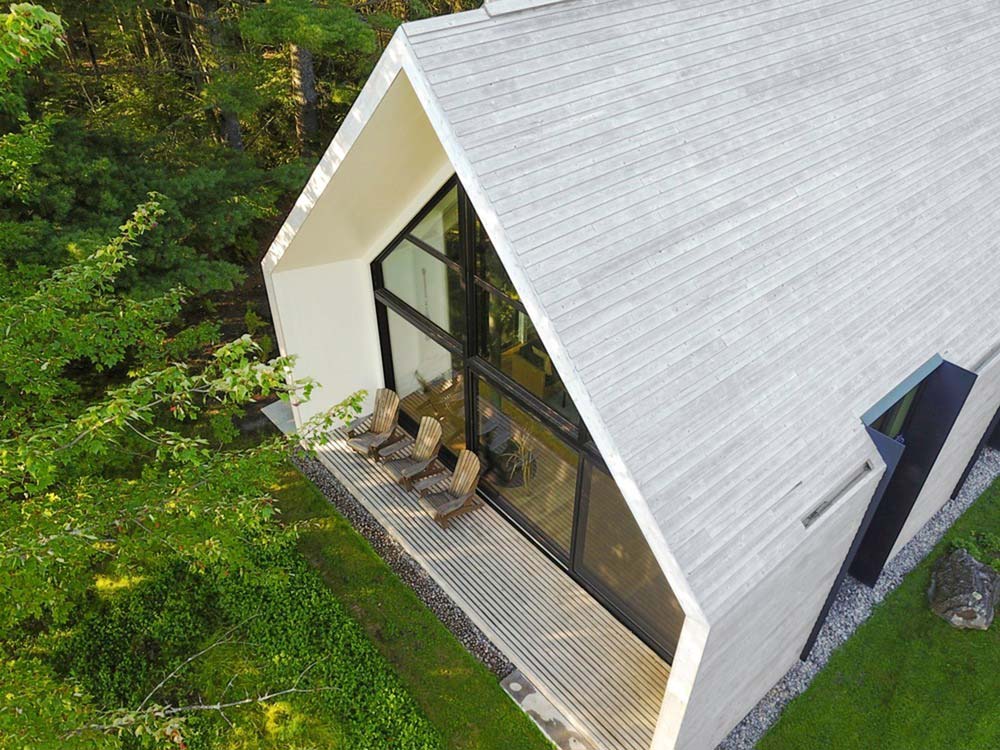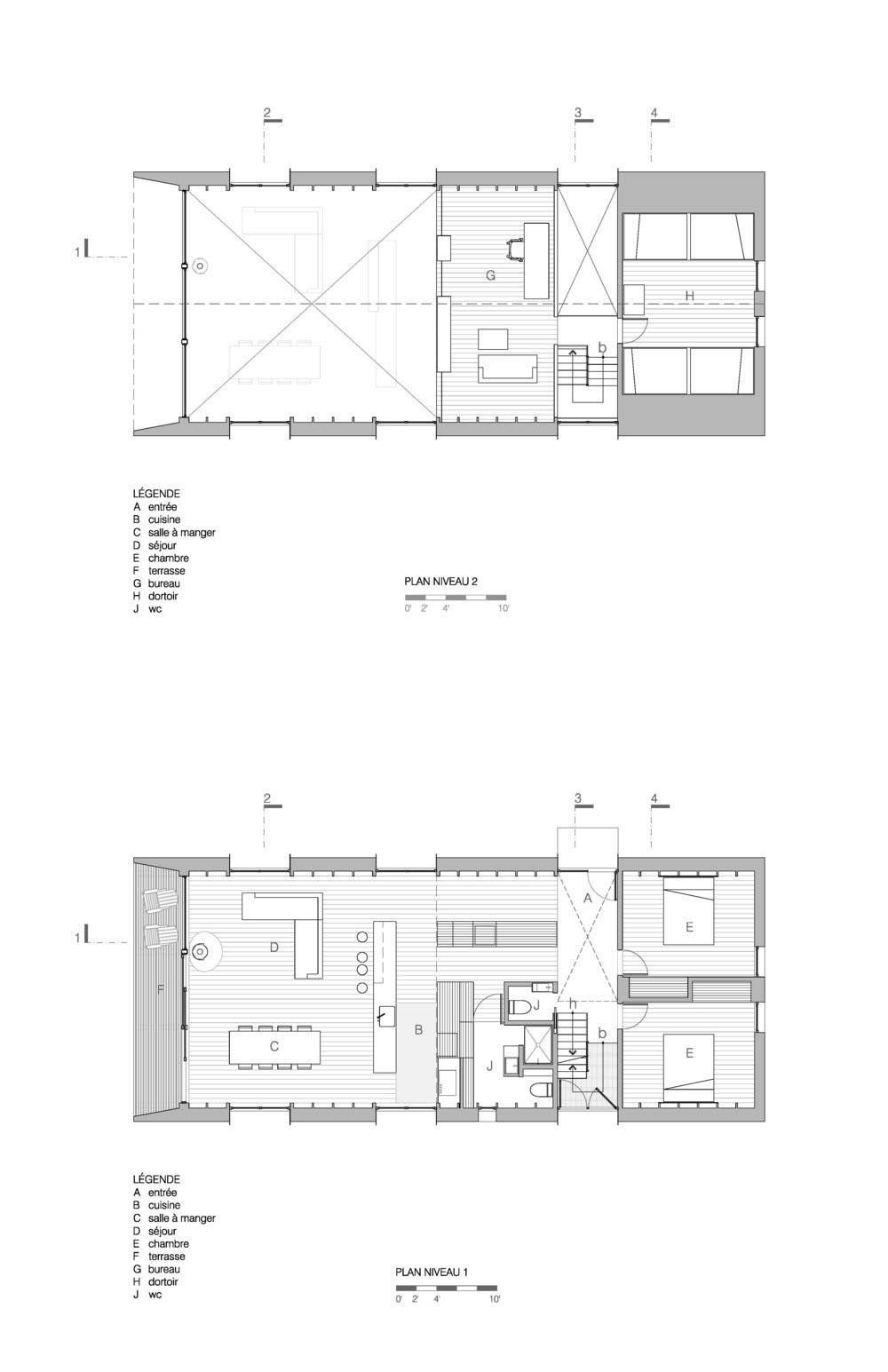 Architects: YH2
Photography: Francis Pelletier