This beautiful cottage renovation replaced an 1887 Victorian era space, and turned it into a work of art. Separating each architectural element beautifully while building upon the height of this cottage, this elongated living space is equal parts fun and functional – both inside and out.
Operating as a showcase home for the client, which is actually the architect and his family, this original Victorian cottage is an array of ceiling and window slats, a spiral staircase that brings you onto the next floor where the bedroom and bathroom exist, and a melding of mirrors and wood – all coming together in delicious unison without compromise.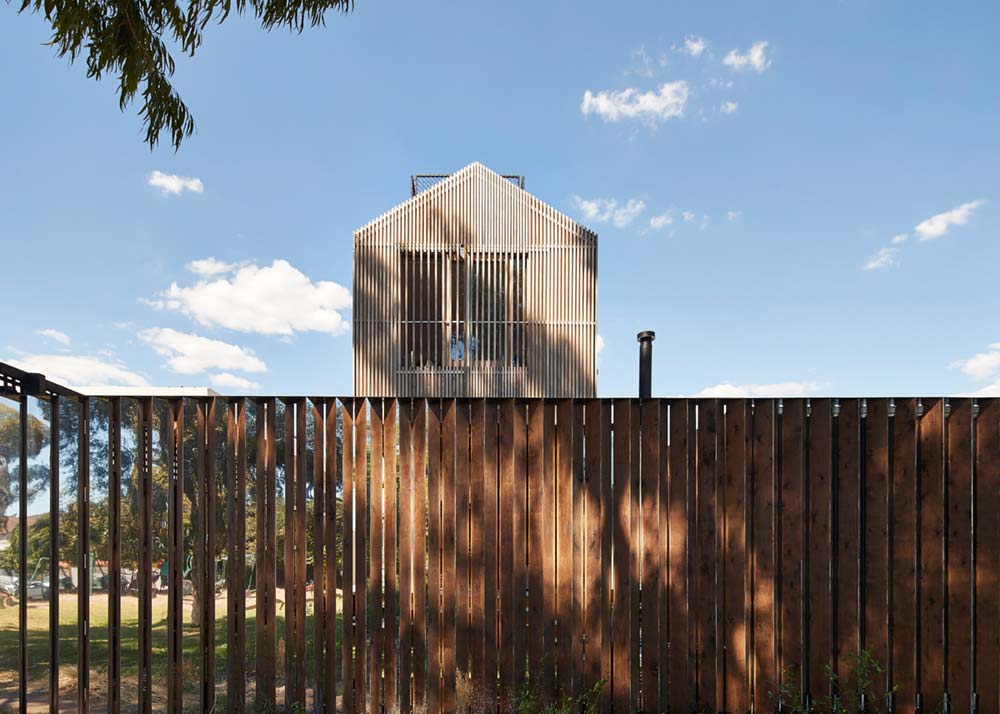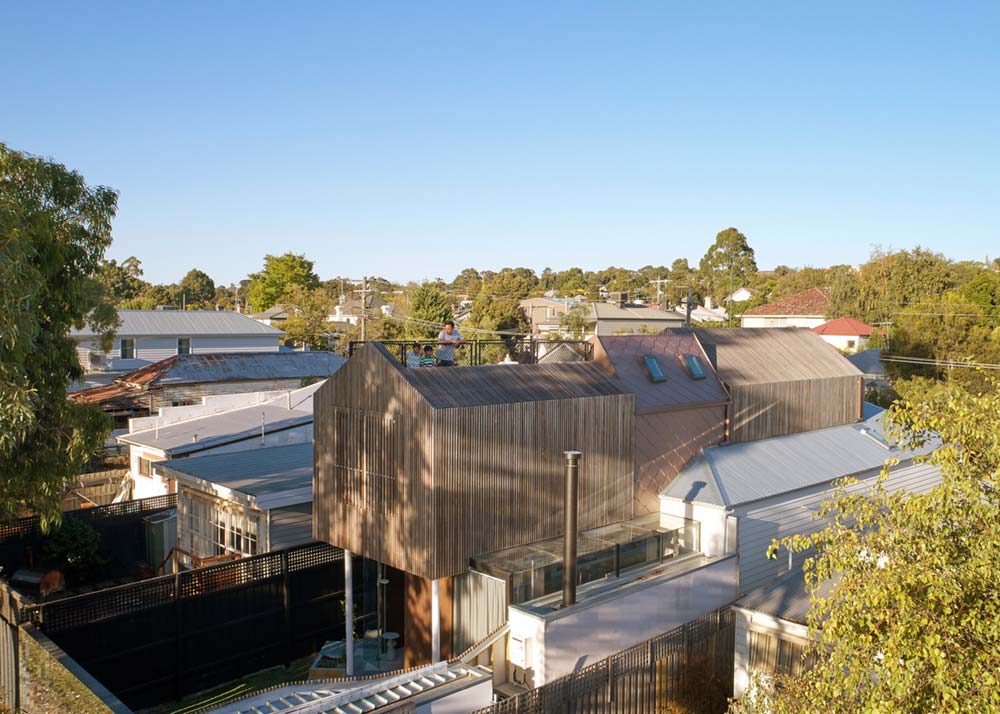 Inside, the upper floor is suspended, and a glass walkway can be found floating above the original space, clad in vertical batten timber, which creates an even more heightened illusion from the outside. While natural elements, such as the gum tree in the backyard, cast shadows into the home at various points of the day, adding dimension to the interior.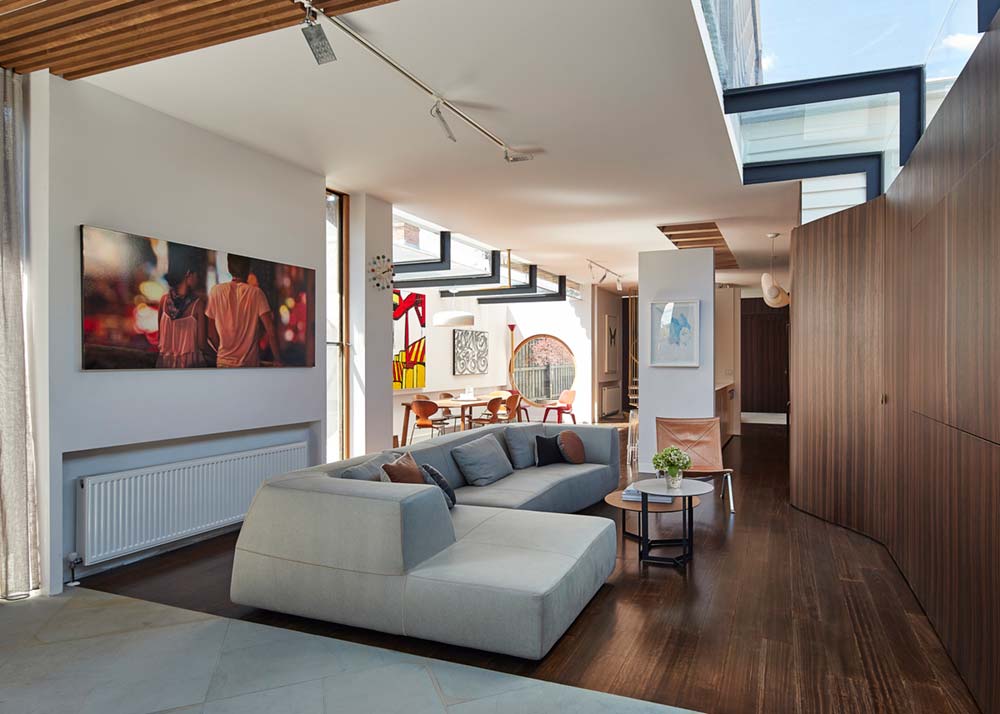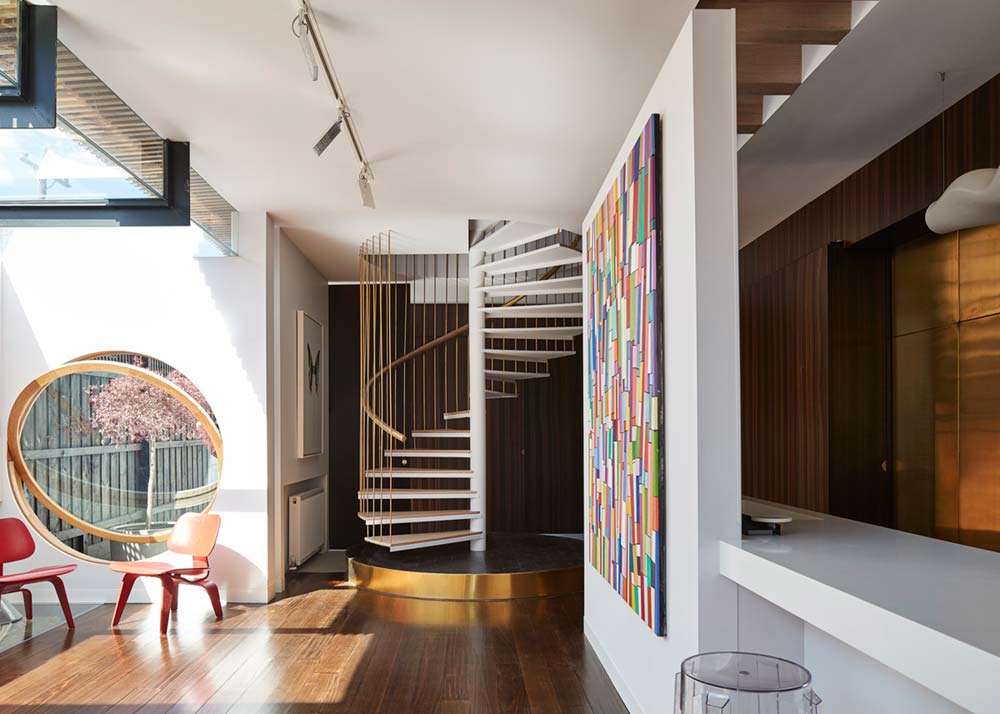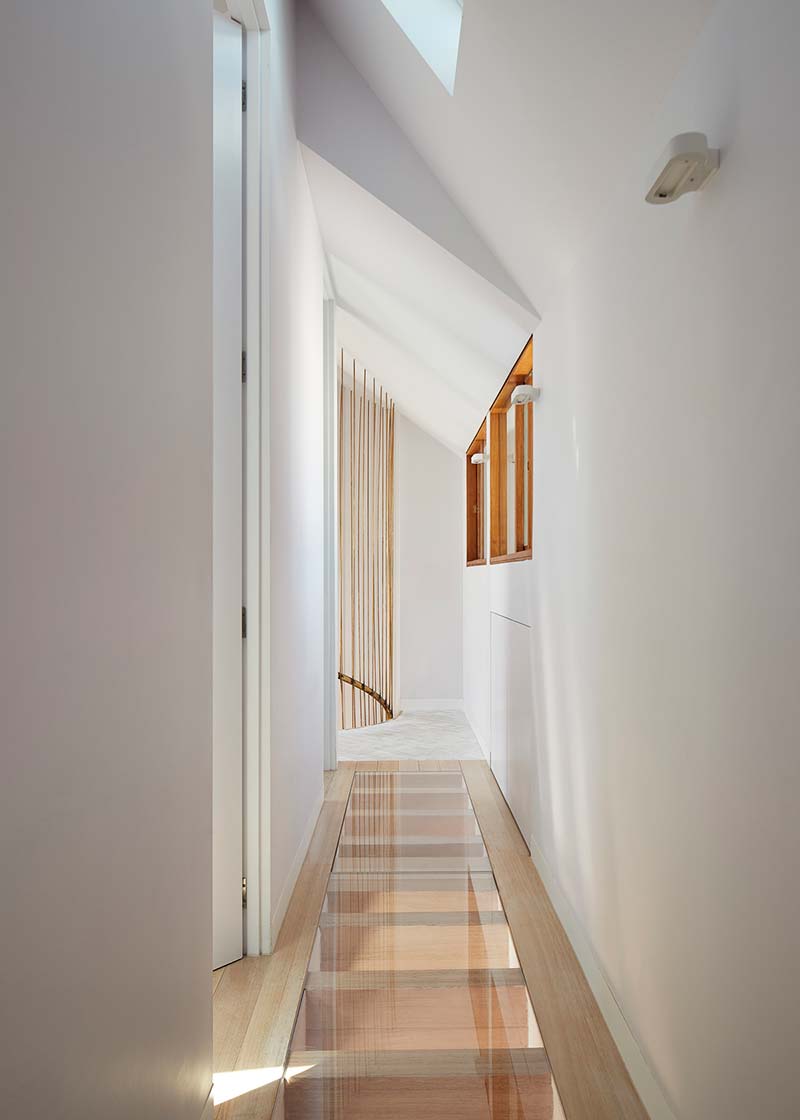 A peek-a-boo style kitchen is tucked next to the living and dining space, half hidden by a wall cloaked with colorful art and oak cabinetry within. While the living room looks upon a wooden wall, creating a curved focal point that bends with the home beautifully.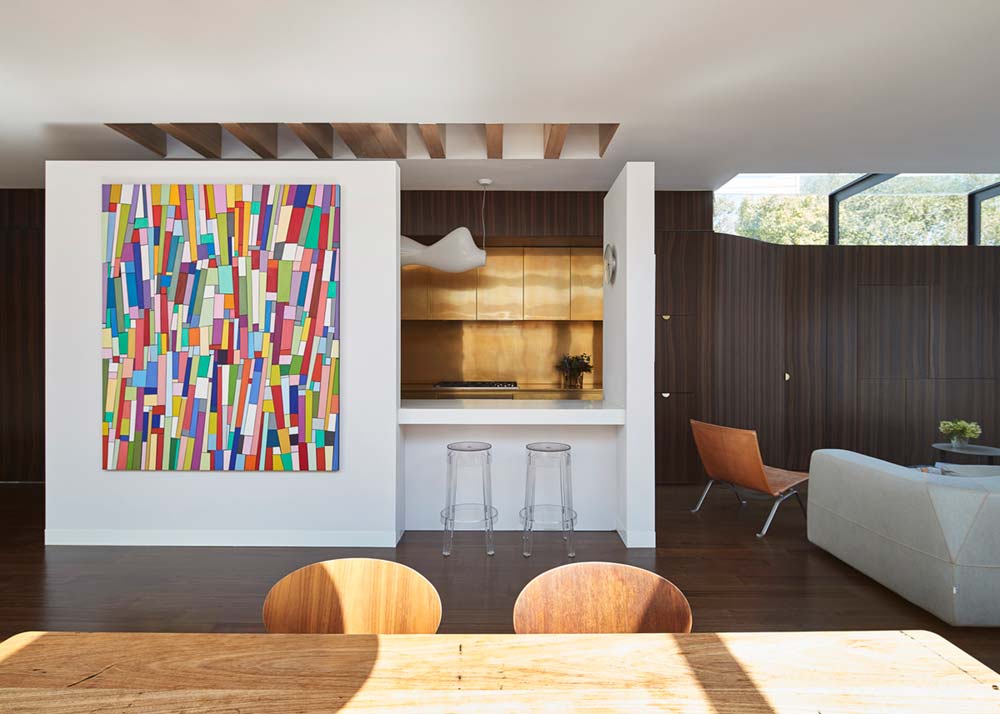 Meanwhile, the bathroom above is bathed in turquoise and the aforementioned slats and shadows, making it truly seem like you are swimming in an idyllic design concept, which is the essence of this home throughout.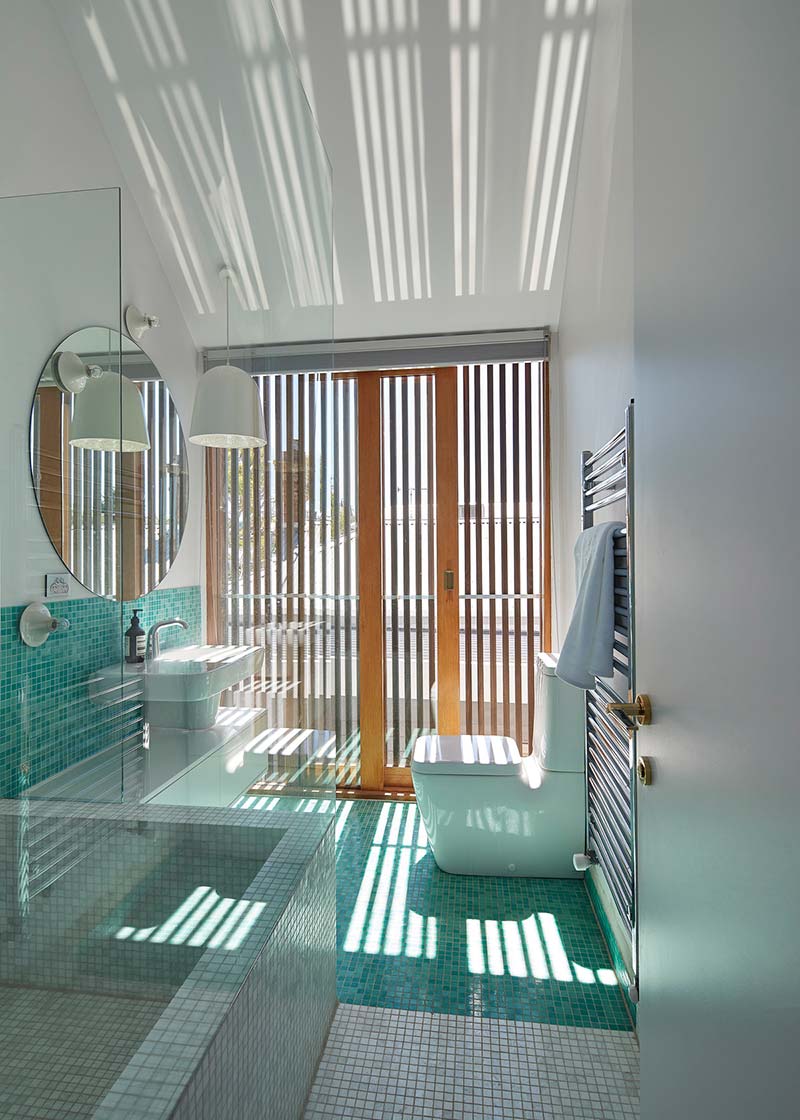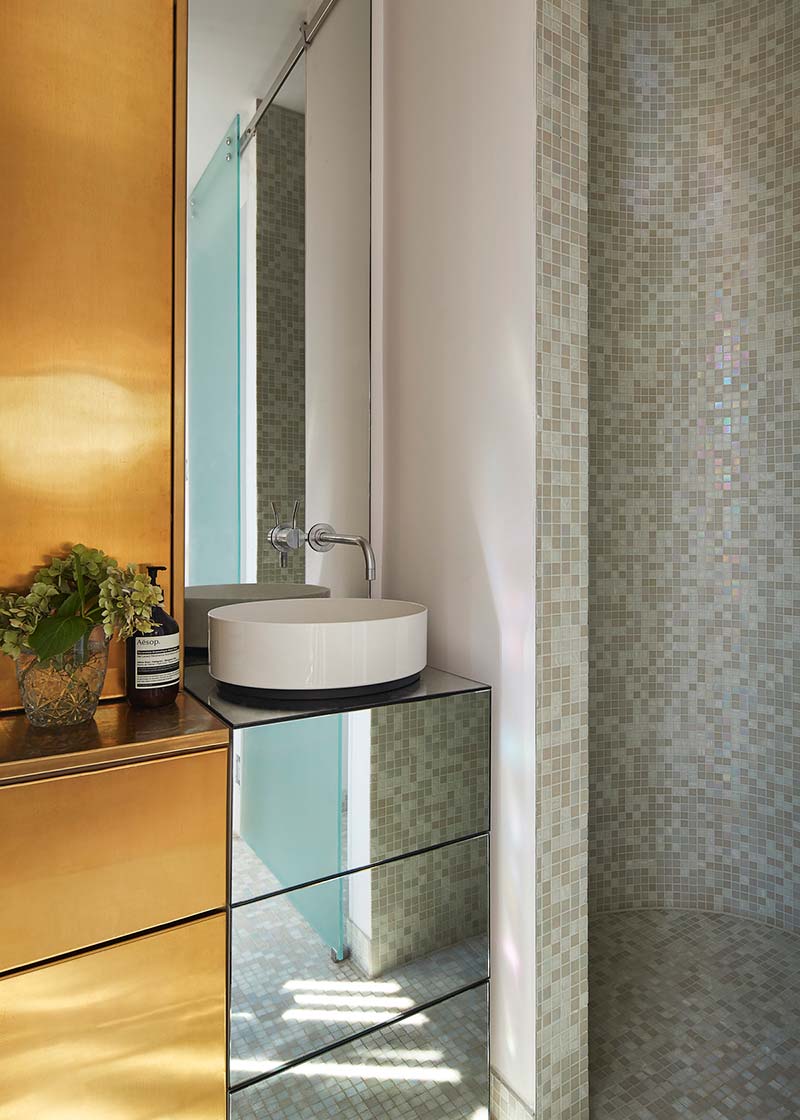 8
Architects: Bagnoli Architects
Photography: Peter Bennetts