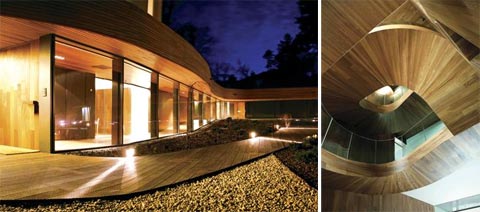 Located in a beautiful alpine resort by the lake Bled in Slovenia, a creative architectural extension design was created for a 19th century villa.
The extension of this 1200 sqm living space residential structure takes place only on the ground-floor. The facade of the extension is glazed and overlooks the romantic lake Bled, while the ground floor extensive living area has been organized in different height, defining pockets of spaces with various atmospheres.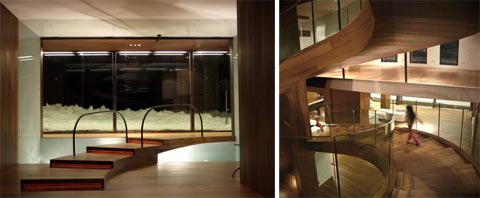 The new and the existing building are connected with the circular staircase. All main rooms overlook this maze of a staircase.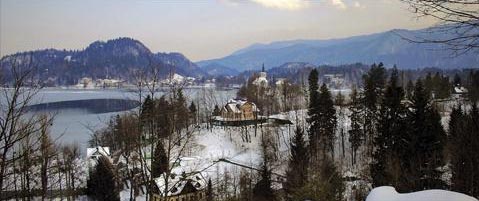 Based in Ljubljana, Slovenia, Ofis arhitekti was formed by Rok Oman and Spela Videcnik.