With an exterior dark as night and an interior bright as the morning sun – this new home extension is a beautiful expression of contrast.
Offering features such as a pass-through window off the kitchen, set with an eating bar that folds out, backing up onto a spacious patio with additional dining and lounging options, and a shower set off to the side – the outdoor space is nearly as functional as the indoors!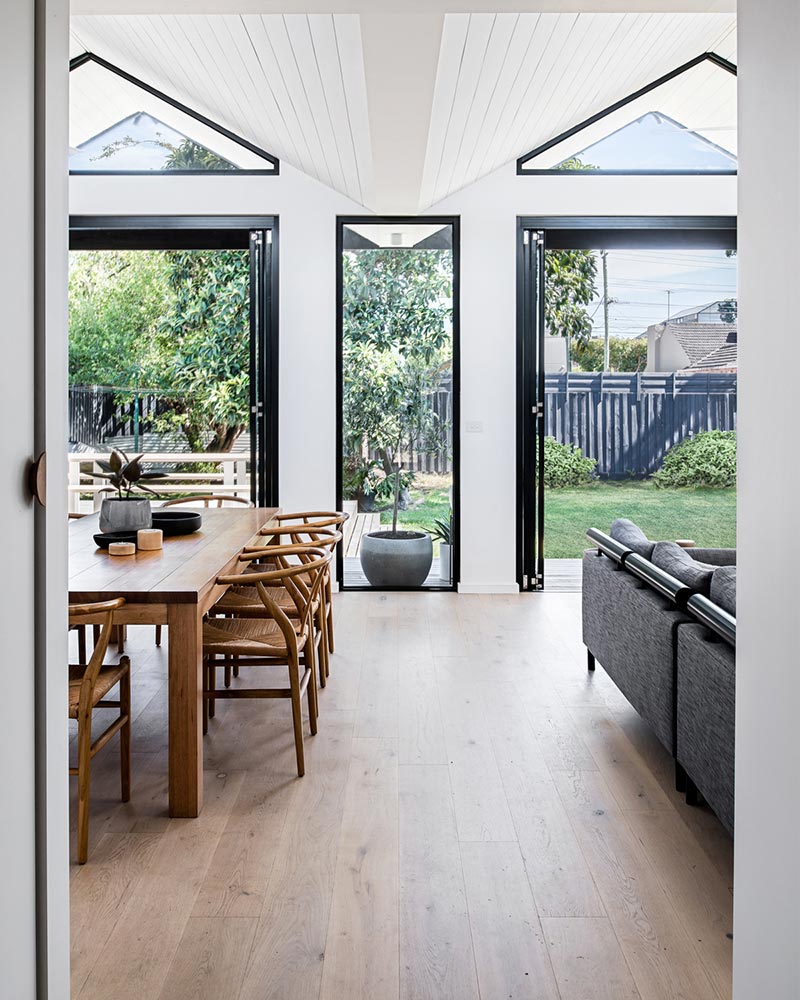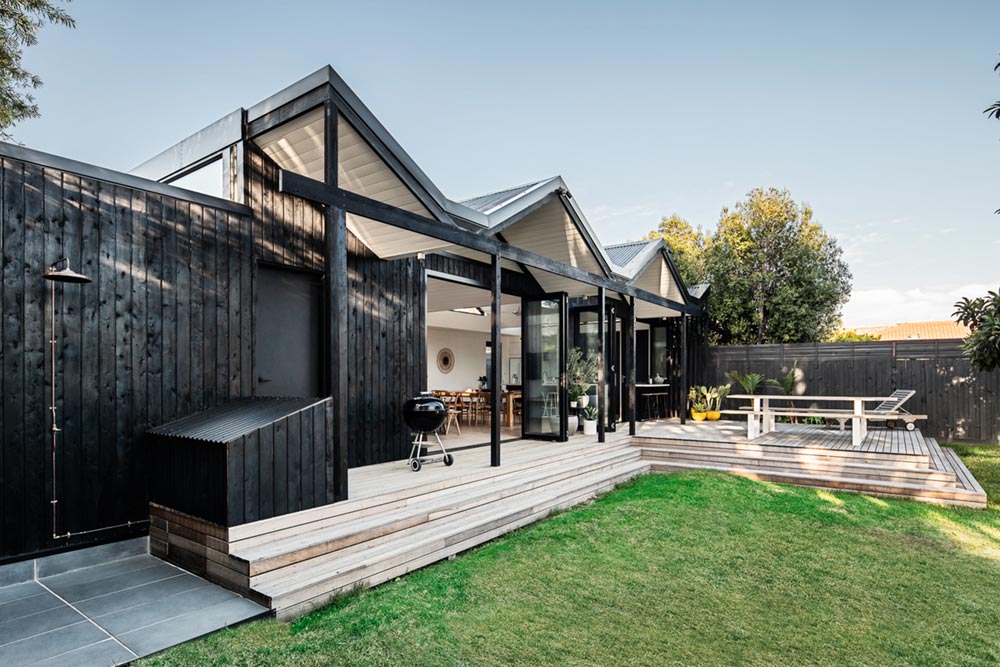 The living room and dining area also open up to the outdoors through pleated foldaway doors, with a gabled roof that smiles down upon you from the backyard.
Shiplap style black kitchen cupboards, and stark white ceiling slats, create almost a chic beach bungalow appeal, while the bathroom offers a more rustic design with thick timber countertops, classic flat grey tiles, and a ladder towel rack propped perfectly next to the deep soaker tub.
Stylish pieces of furniture – such as the grey sofa and densely smooth wood table – turns Pleated House into a comfortable home, completing the look of this space in fine fashion.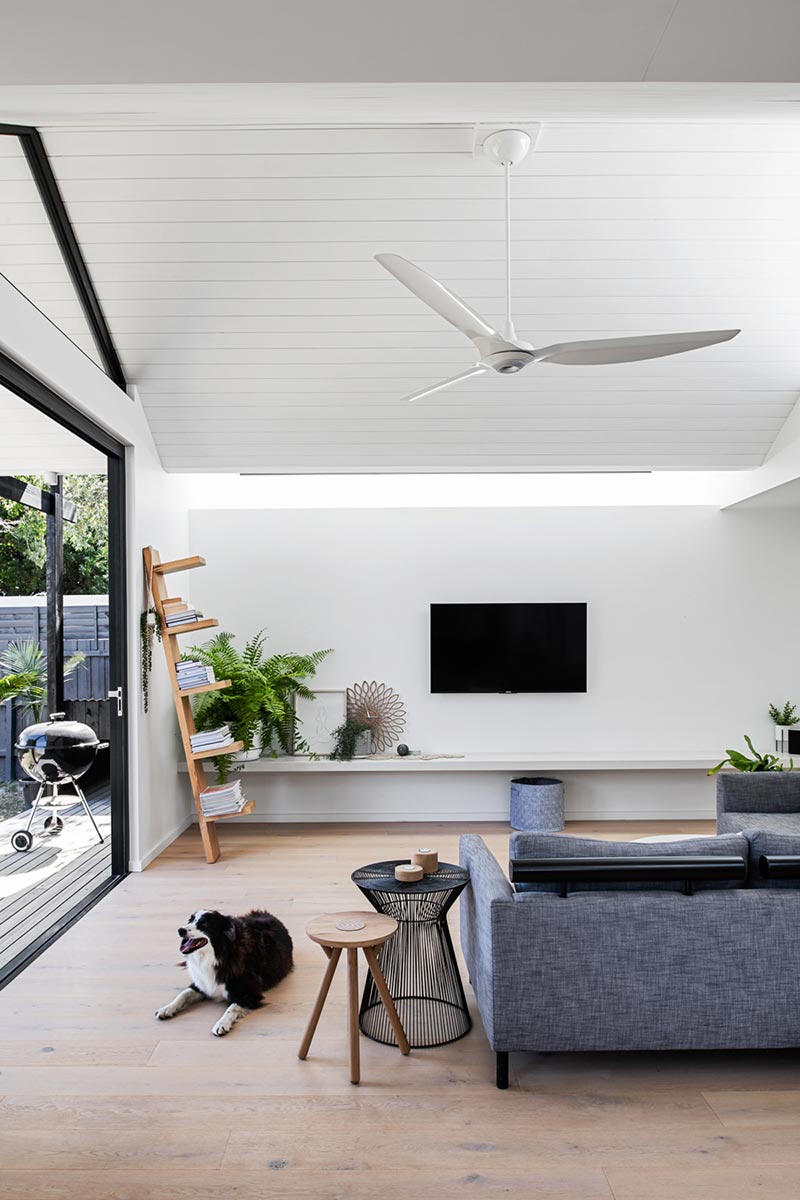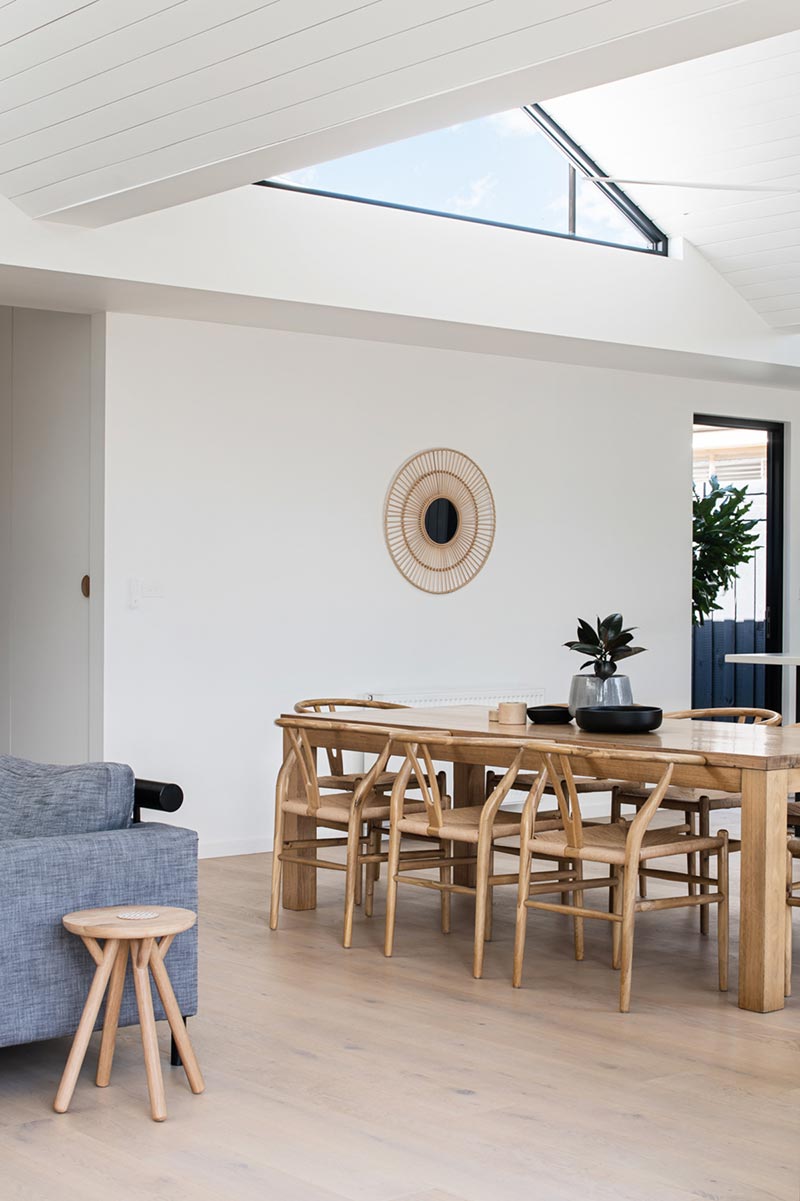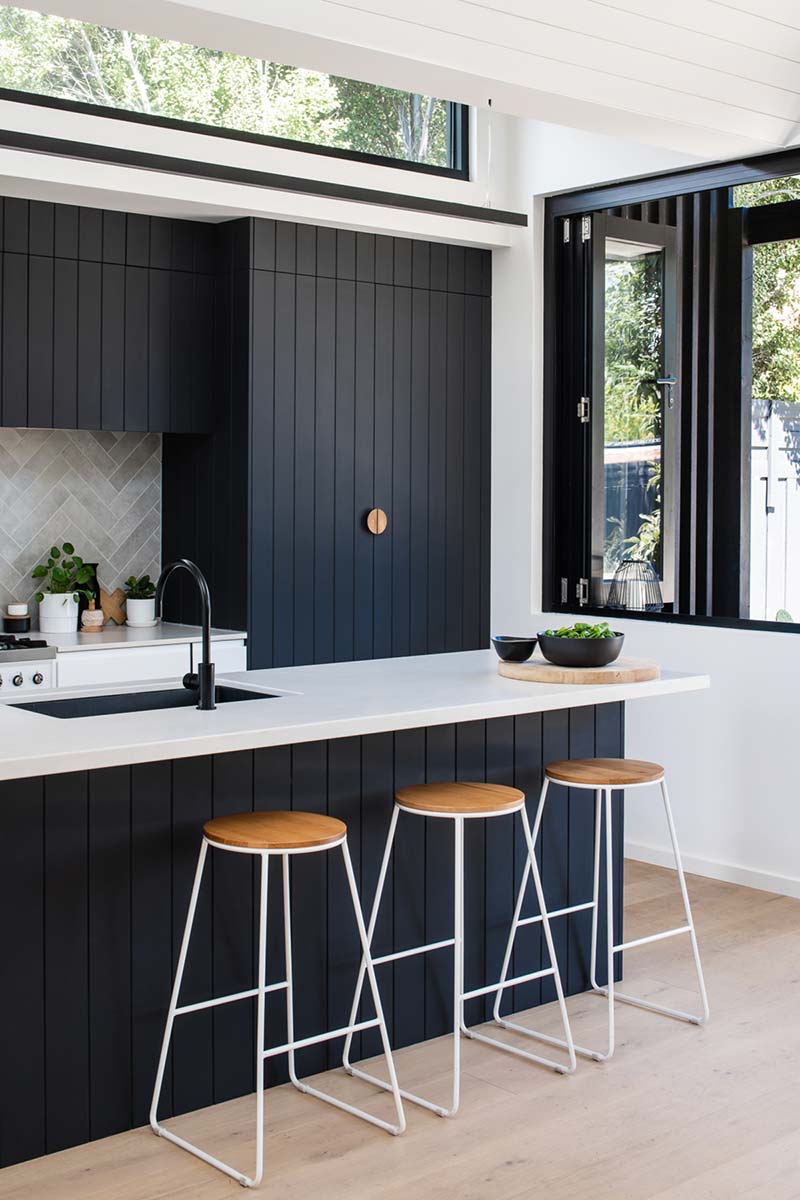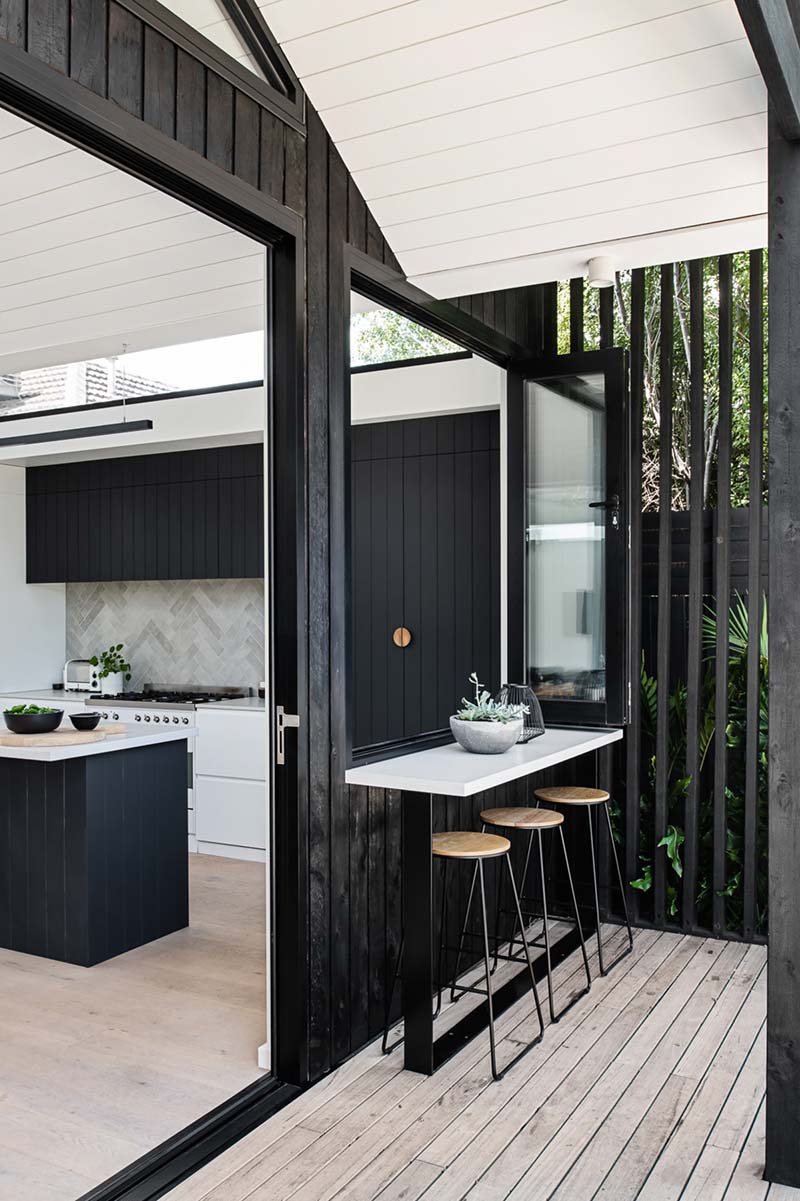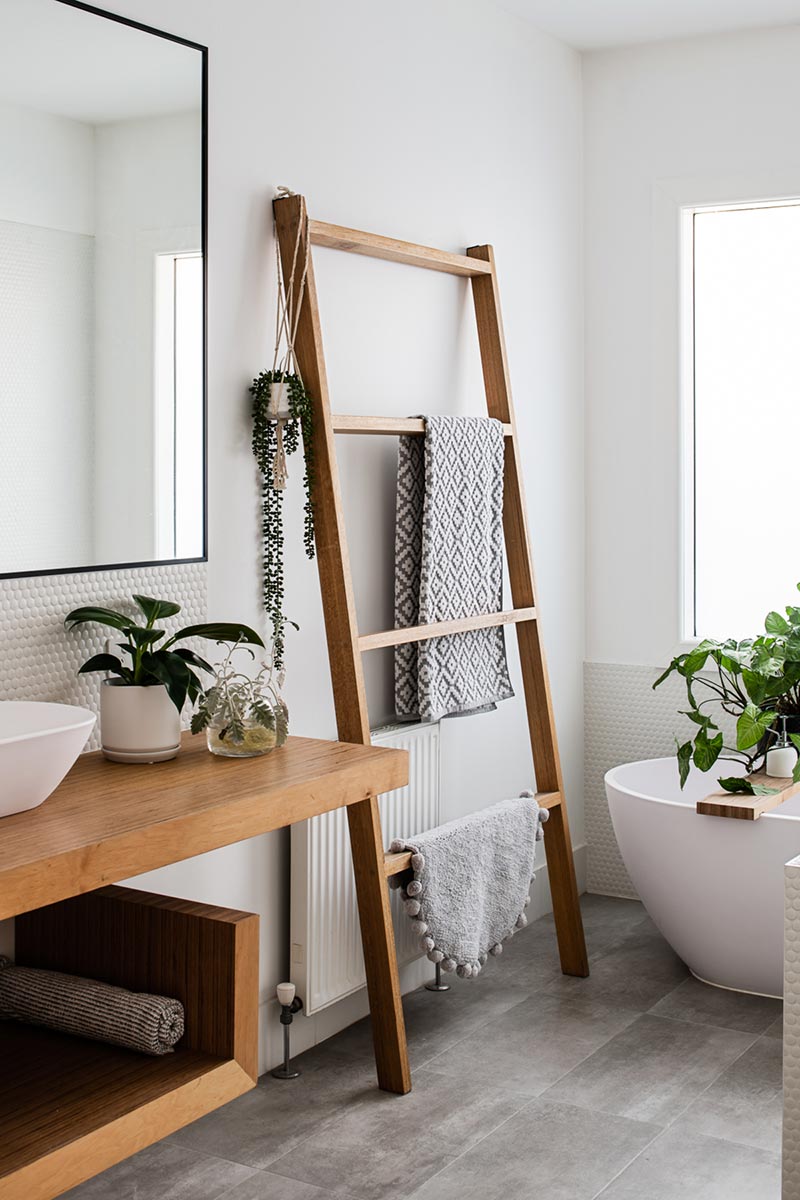 Architects: Megowan Architectural
Photography: Tom Blachford