Bring your sunglasses because Nat's House shines bright like a diamond with its new brick kitchen-dining extension.
Curiously cozy and delivers clean lines to a precision level, this 1920s cottage has bounced back to life with reams of natural light courtesy of the windowed walls and retractable doors leading from the living room to an outdoor eating area.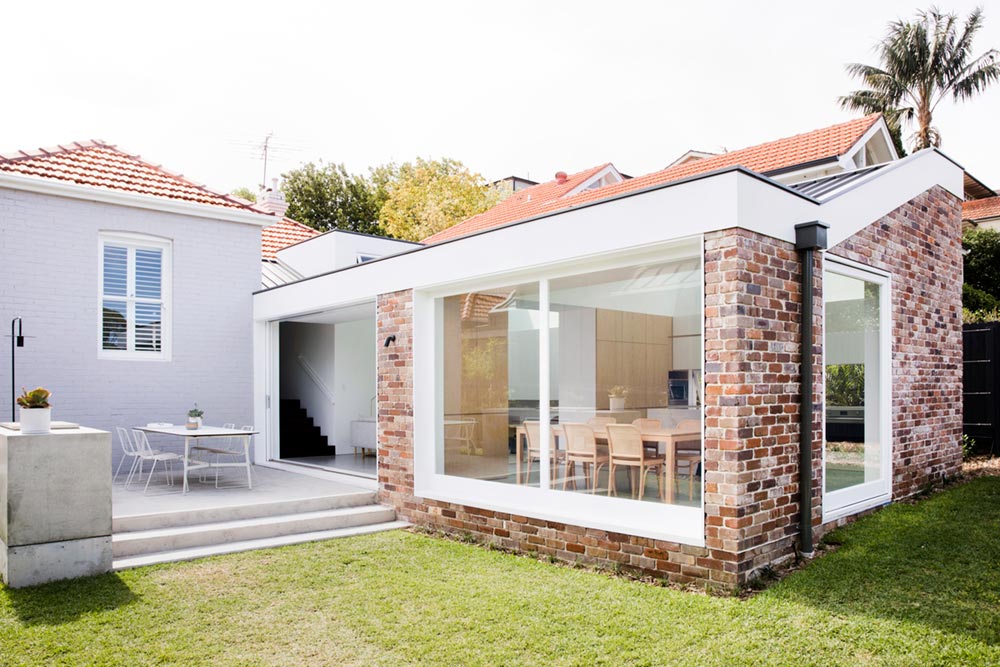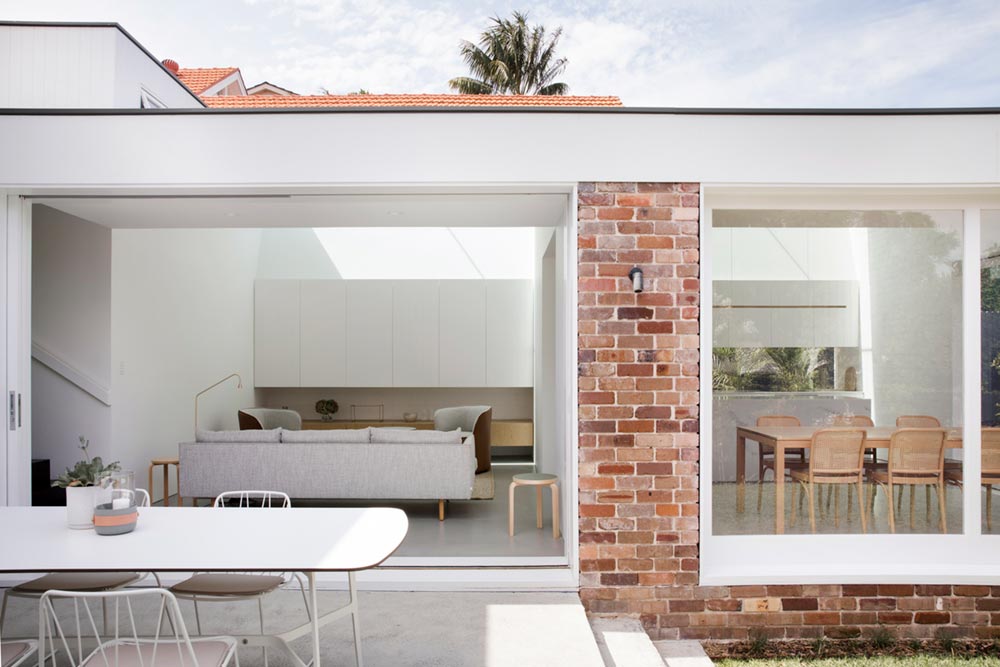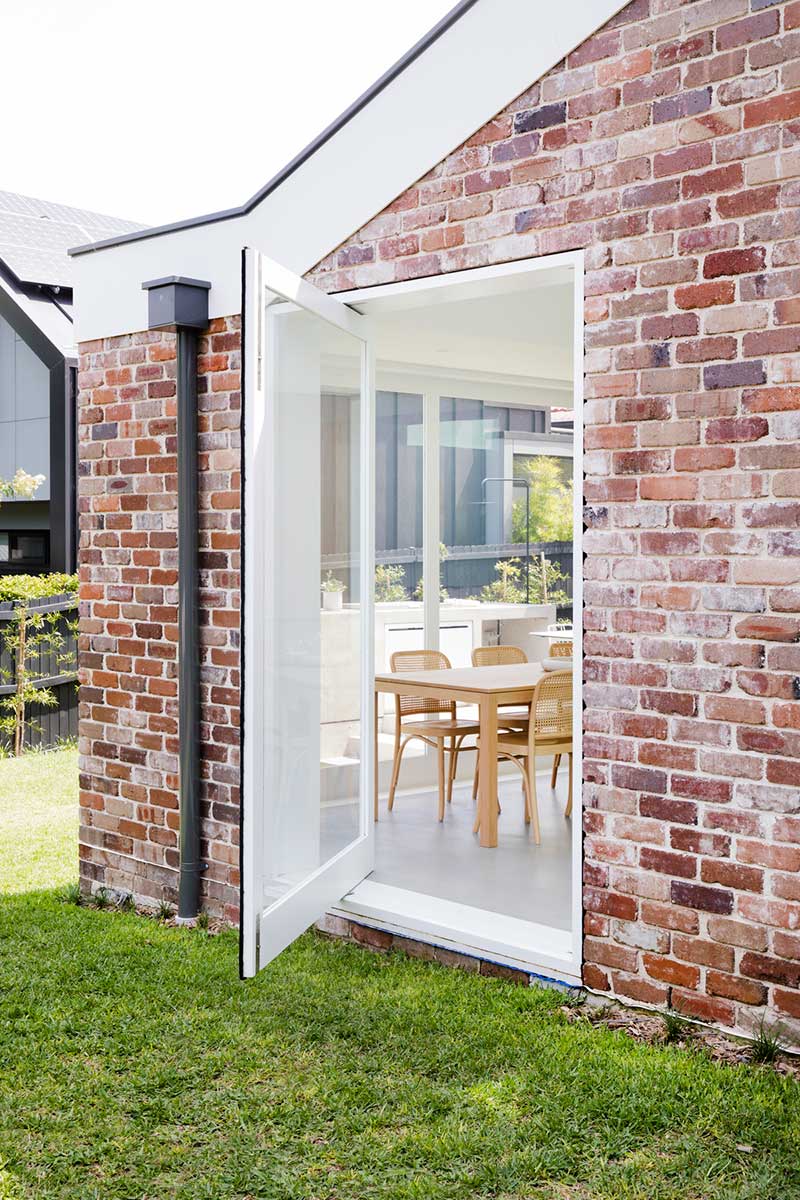 Not to be trumped by the indoor dining room, which is fueled by soft wood cabinets and a nearly matching table nestled next to a massive marble island slab, together they all blend beautifully.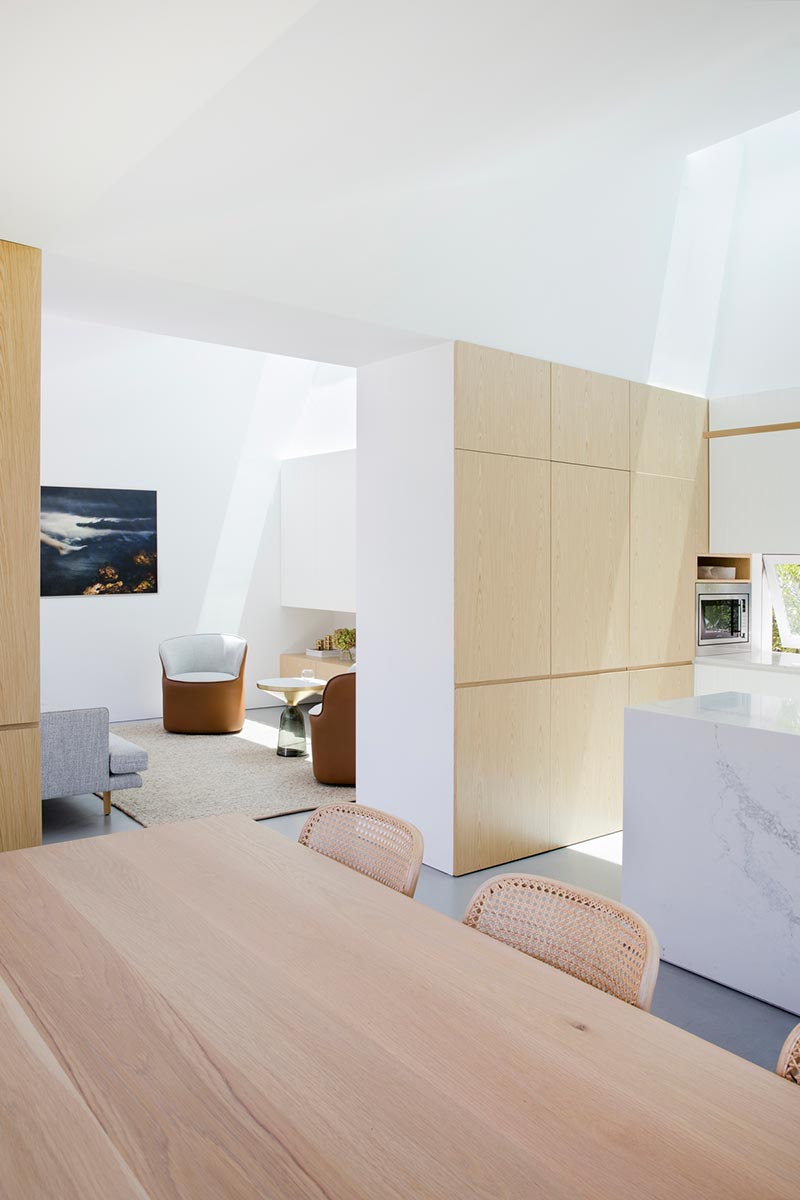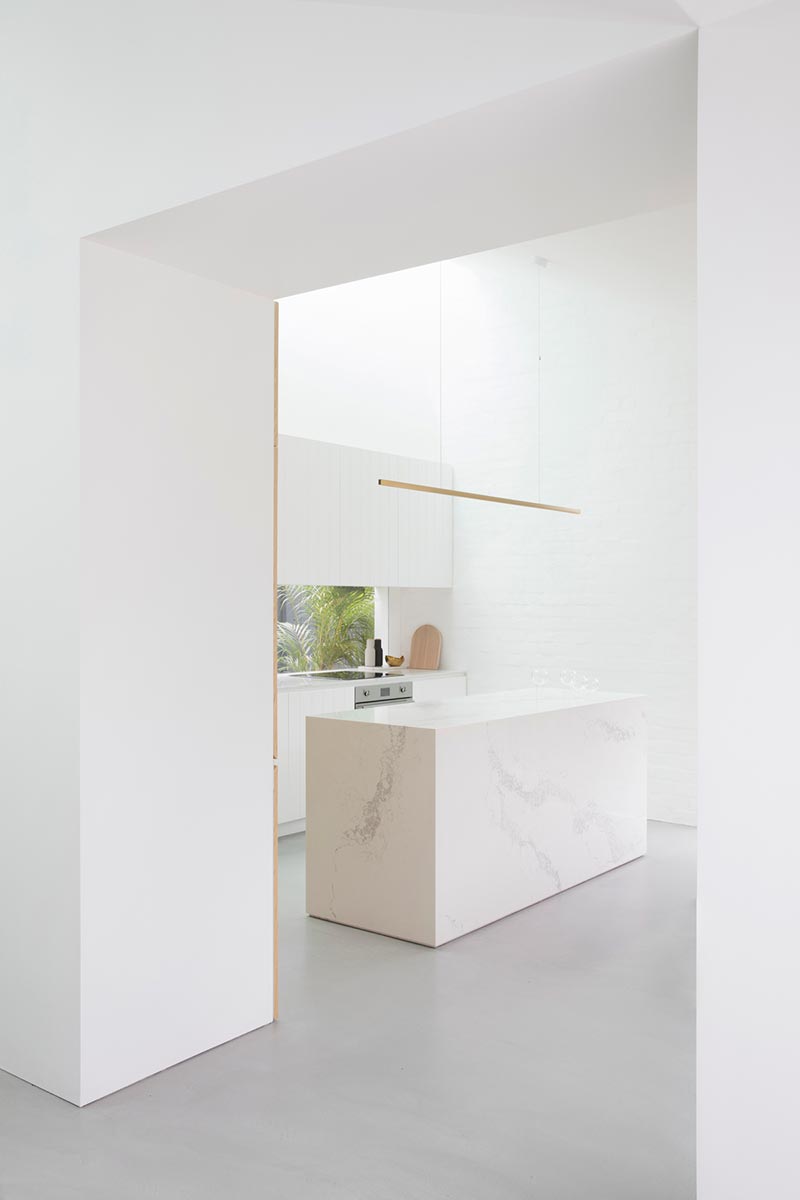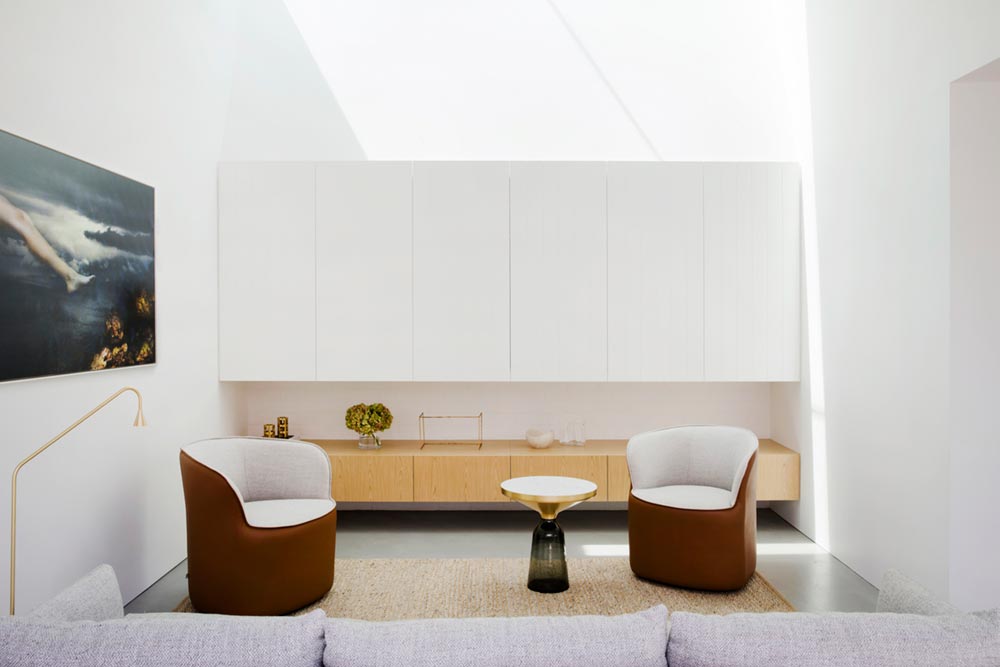 The recycled brick exterior also warms up the space nicely while adding texture, and the rich blue tones found in the bedroom comforter and living room carpet turns stoic into sensual.
With dark wood floors found throughout the sitting area, office and bedroom, along with flat grey cement flooring throughout much of the main living area, these soft and stark underfoot bases contrast nicely.
Although the saying goes: "we're living on borrowed time", in this case – it seems they have taken a home from another time, and paid back in full.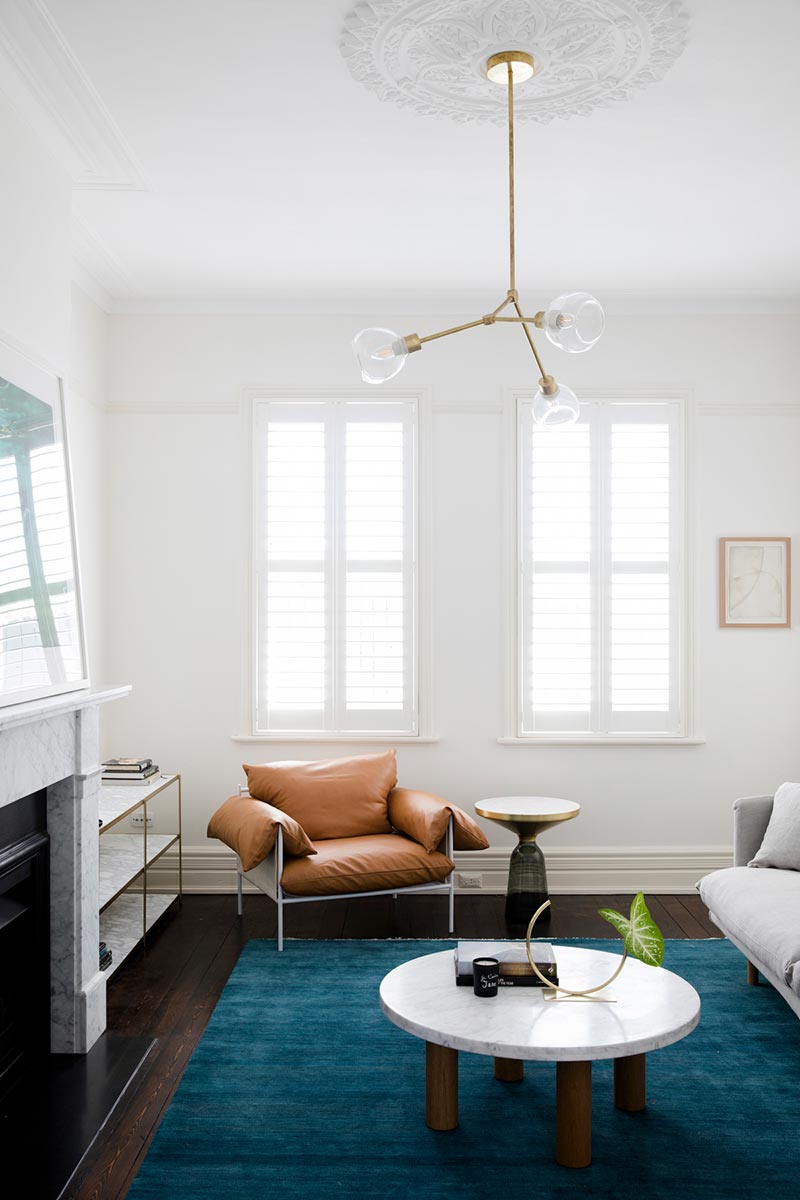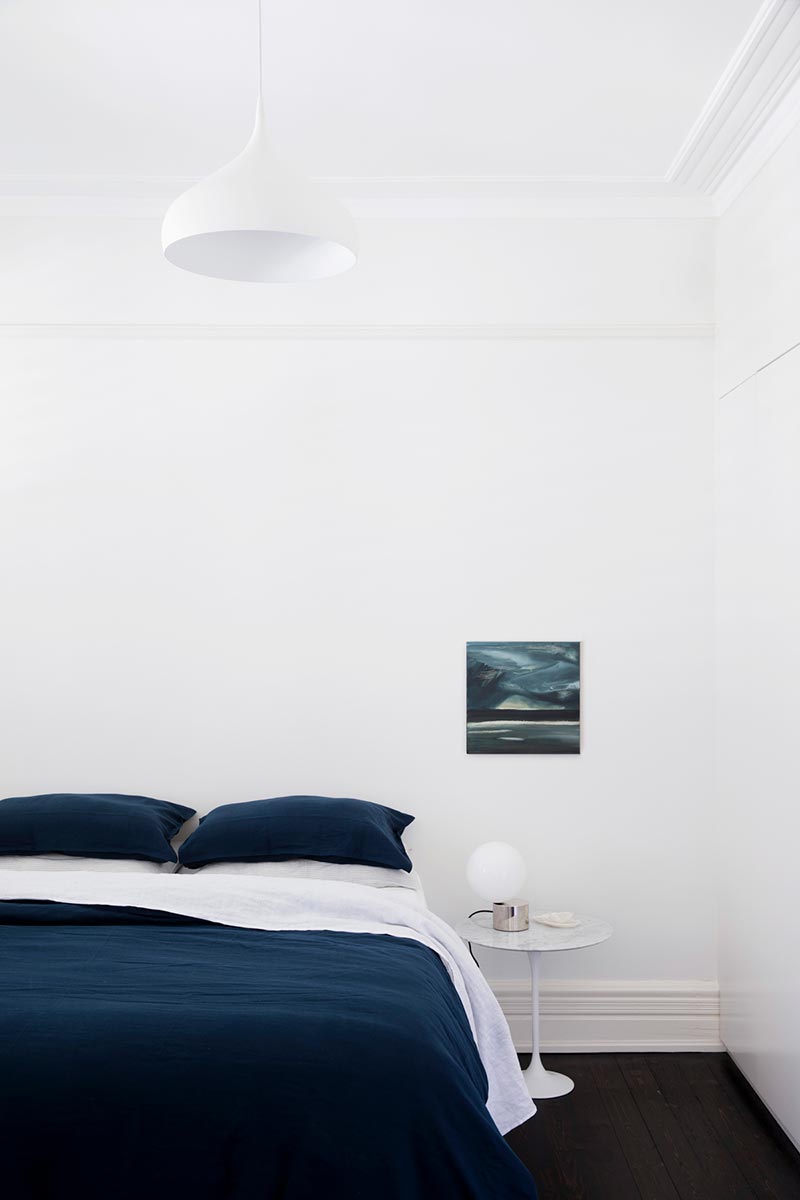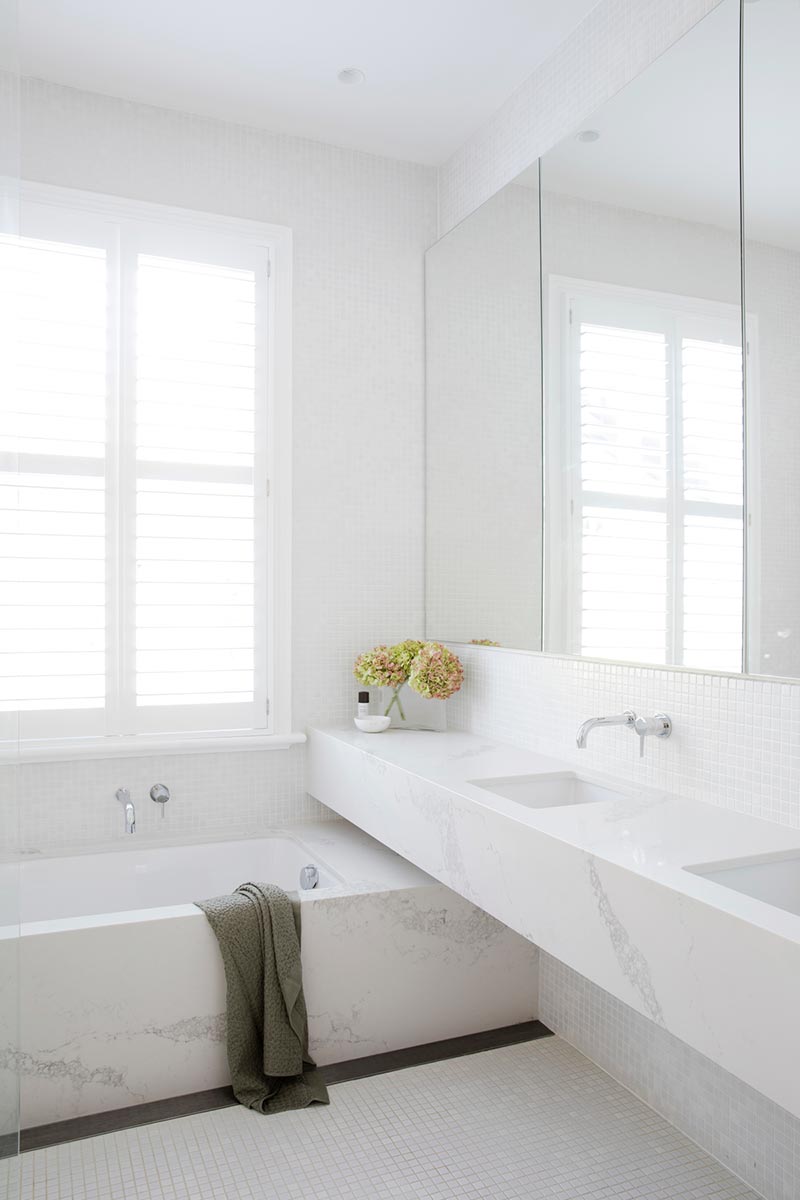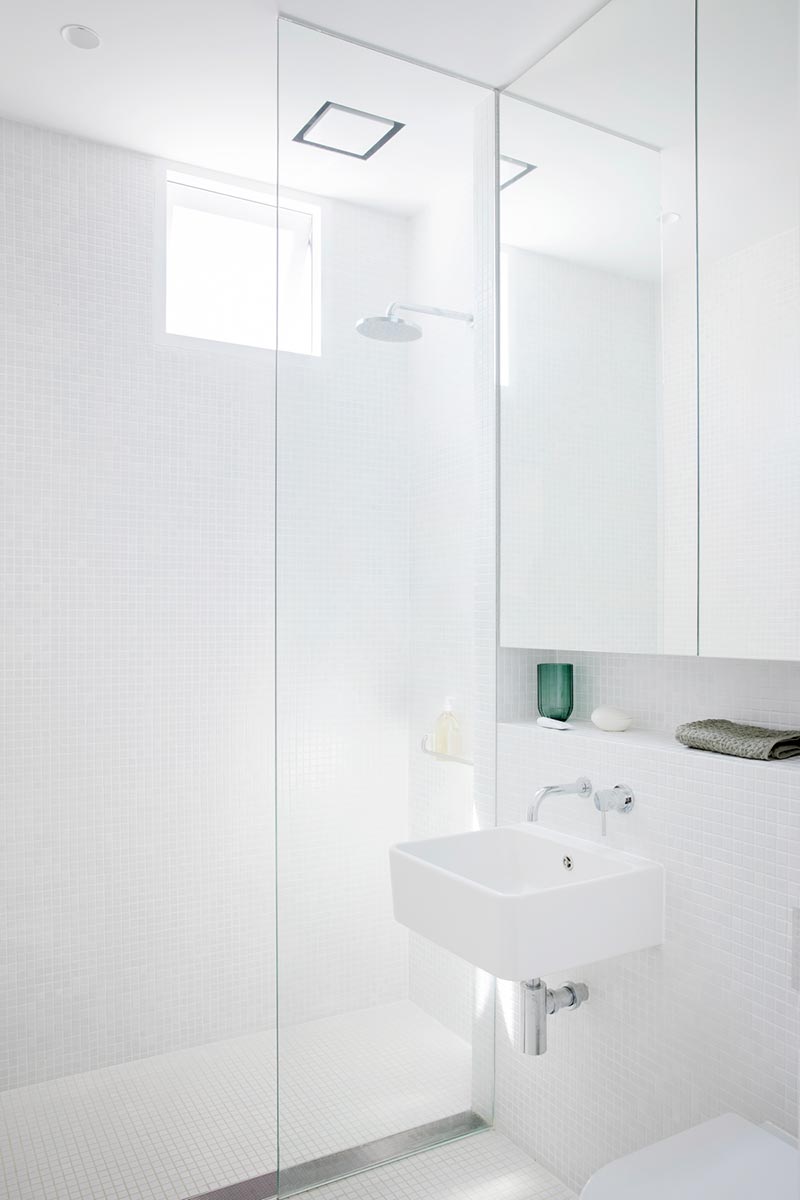 Architects: Jacqueline Lindeman
Photography: Chris Warnes