Located in the Conservation Area of Westminster's Queen Park, simplistic meets sea-blue rubber floors within this new extension – a home affordably revitalized for a growing family who dwells here.
Once dimly lit cramped quarters, this space now opens up to a terrace lined with timber and is surrounded by soft reclaimed brick, allowing for indoor/outdoor living as the owners see fit, amidst newly appointed natural light via the sunlight windows overhead.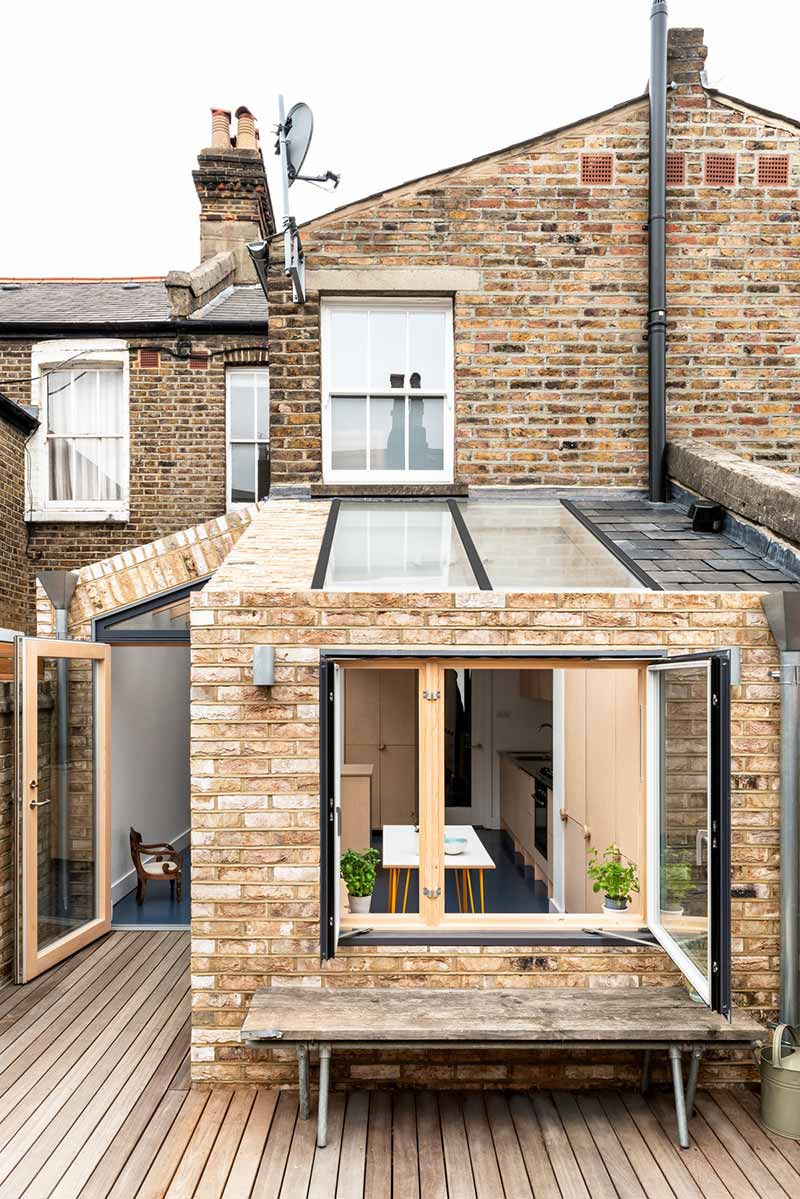 Hanging pot-lights, exposed timber and stainless steel appliances come together in the kitchen-slash-living nook, connecting every day life with the airy delights of nature.
Other features – such as floor to ceiling, light birch moveable cabinets found in the breakfast eating area, and an island floating center stage, create additional storage with a mobile appeal to allow for flexibility.
Thanks to this new addition, it is now a worthwhile social-center for the home, offering a cohesive area for family and friends to enjoy any day of the week.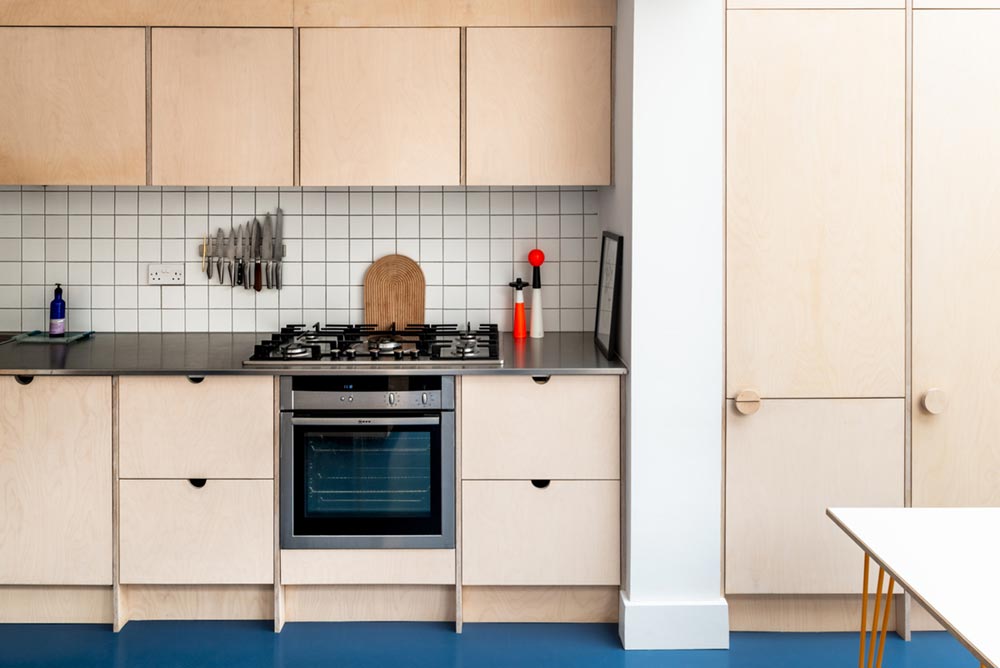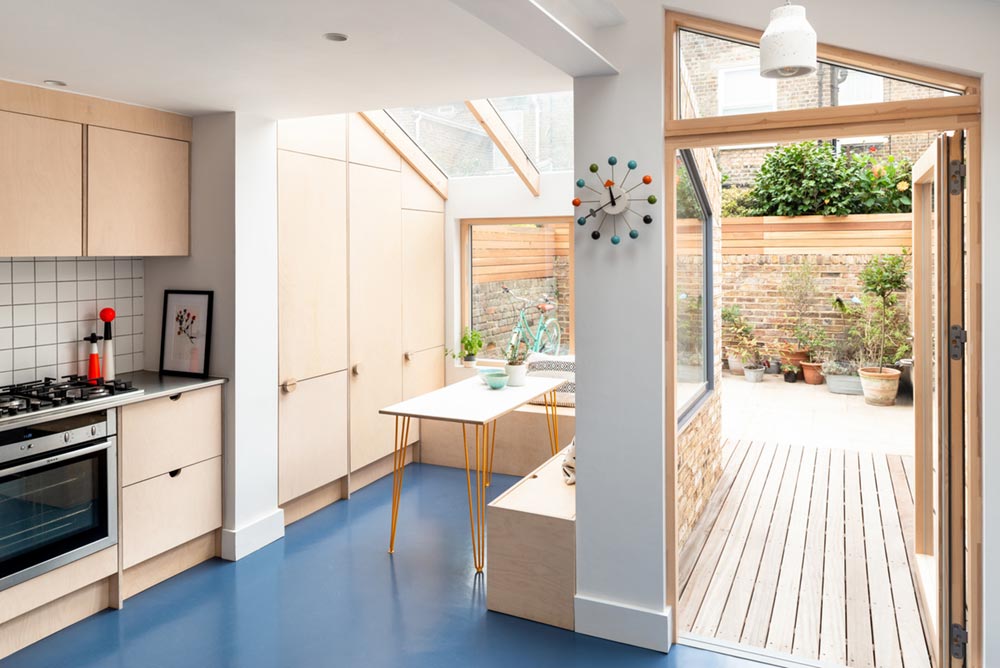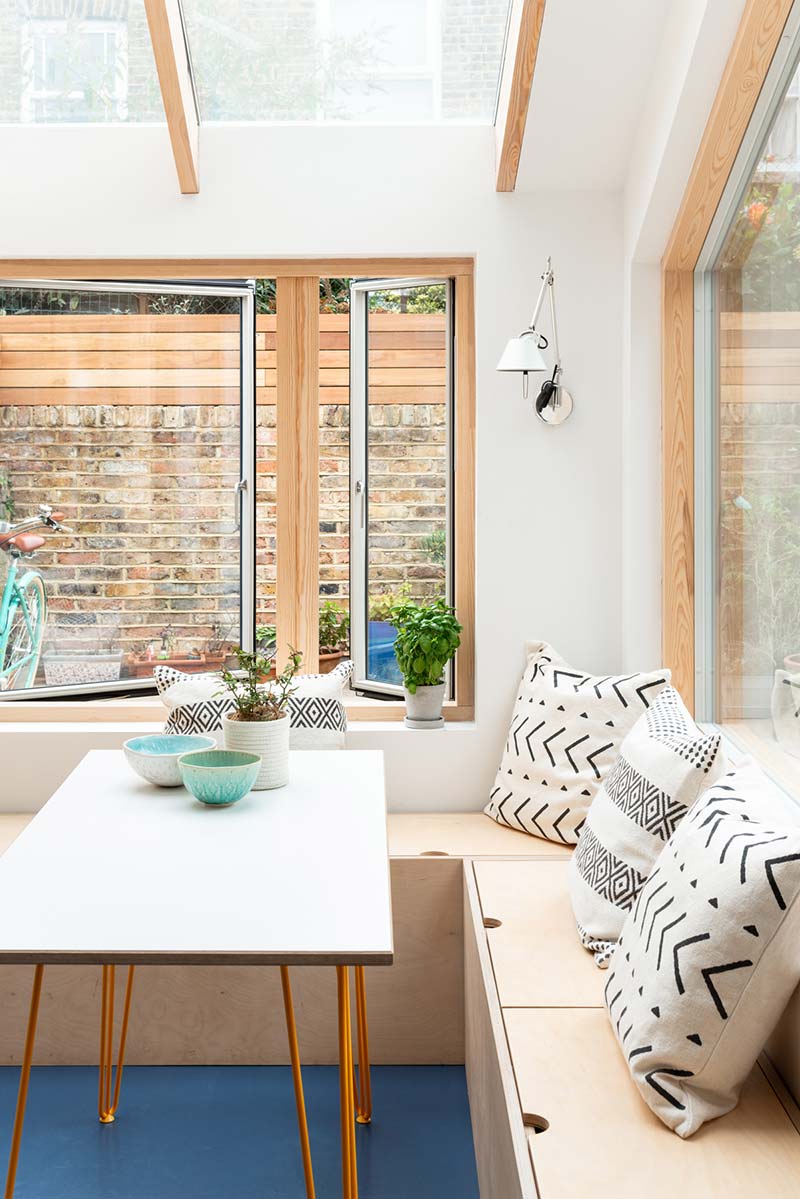 Architects: Paper House Project
Photography: