Set in the township of Queenscliff, just outside of Victoria, Australia; this beach cottage timber clad extension is a breath of fresh air.
From the L-shaped patio that extends between the living room, kitchen and dining area, to the black inset fireplace nook in the living room and the white kitchen with a splash of lime green accents above the sink – this home bobs and weaves with contrasting tones and accent colors that tie it all together.
Natural timber elements can also be found within the cabinets, flooring and dining room table, along with the framework inside and outside the home, delivering warmth and uniformity throughout.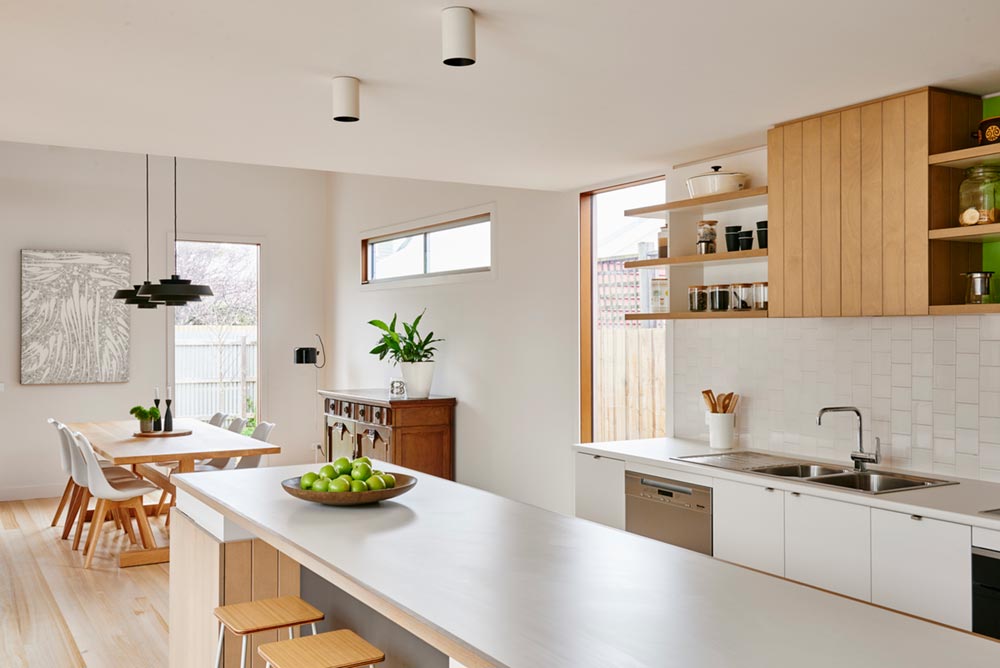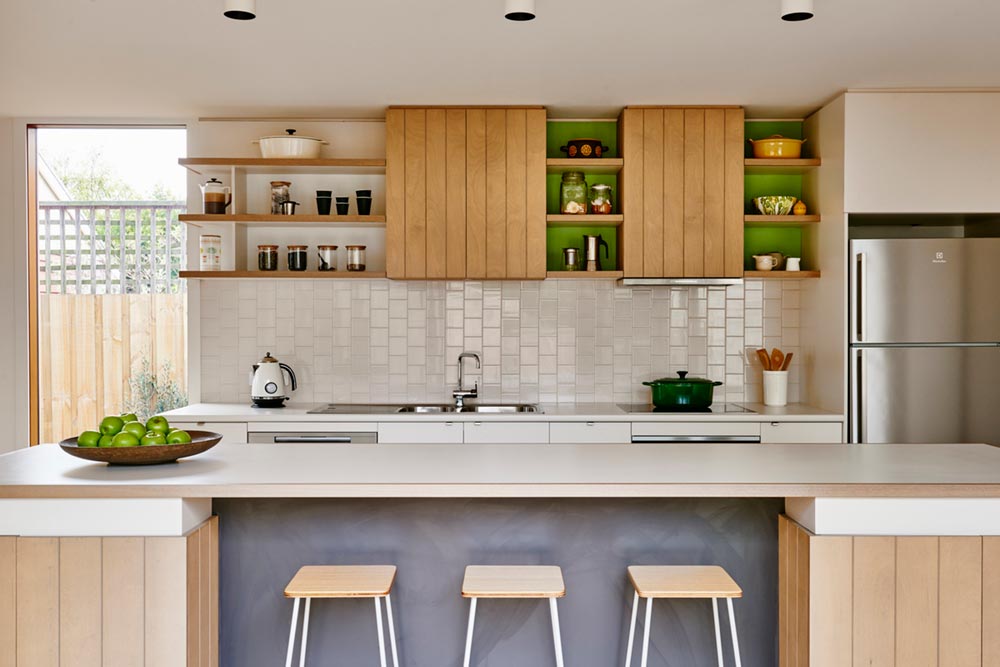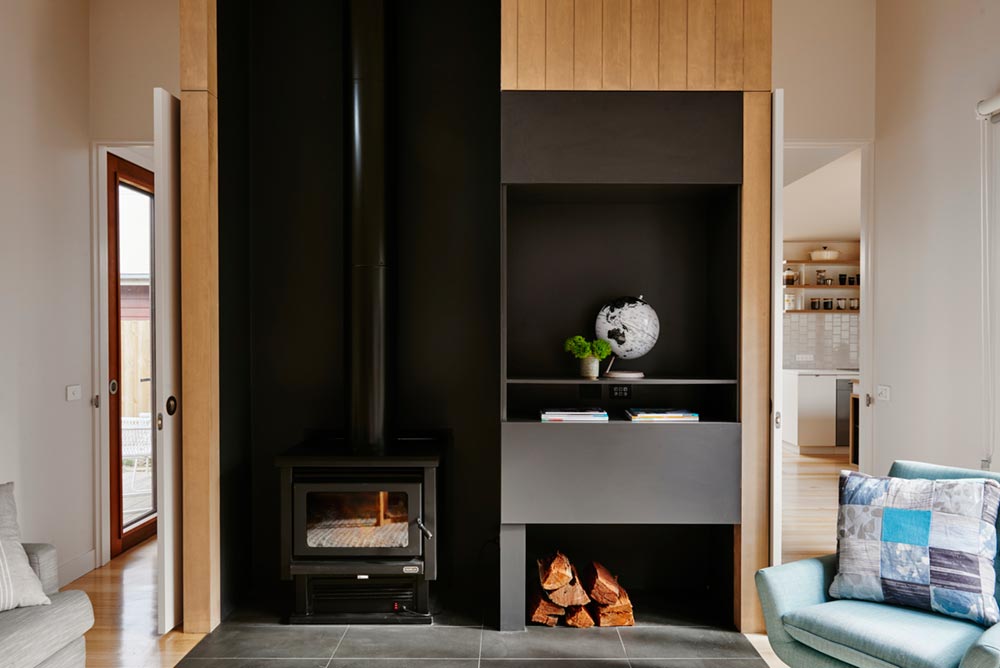 The flexibility of the inside/outside living options in this home, which is set along the beaches of the Bellarine Peninsula, delivers a retreat space perfect for the family with teenage kids who dwells here, making it an ideal spot to continue to build memories around the outdoor dining space or indoor fireplace.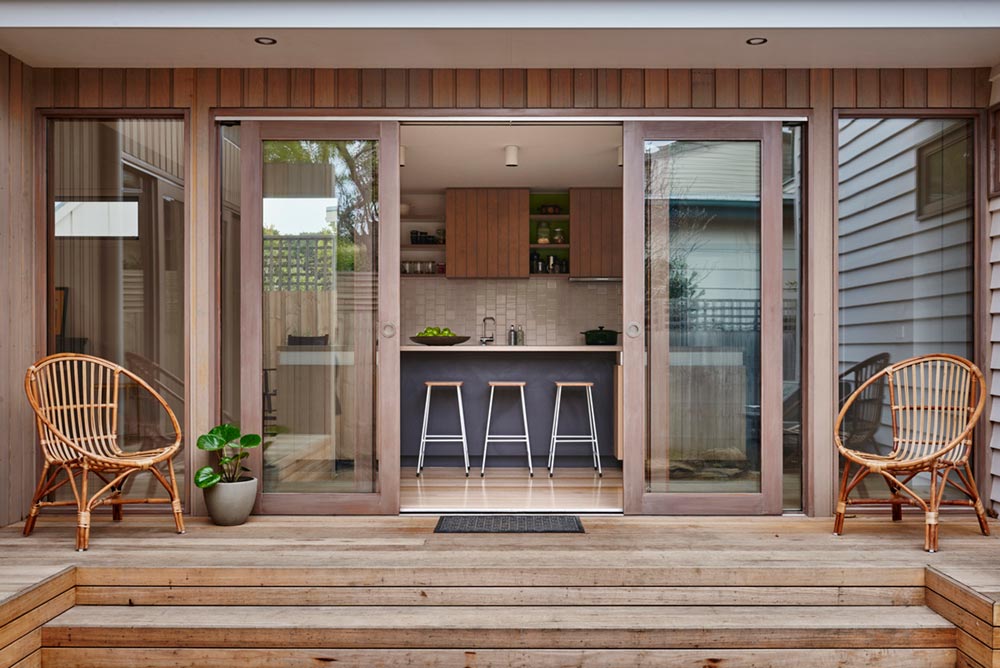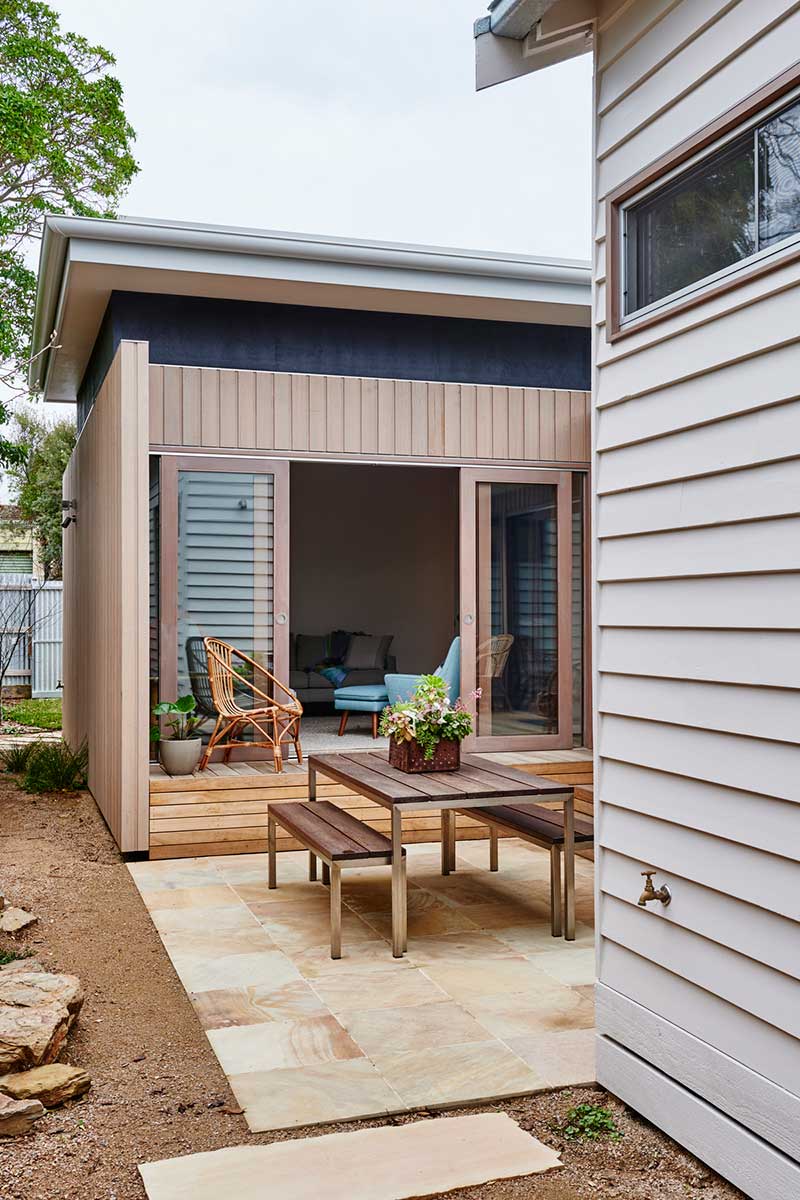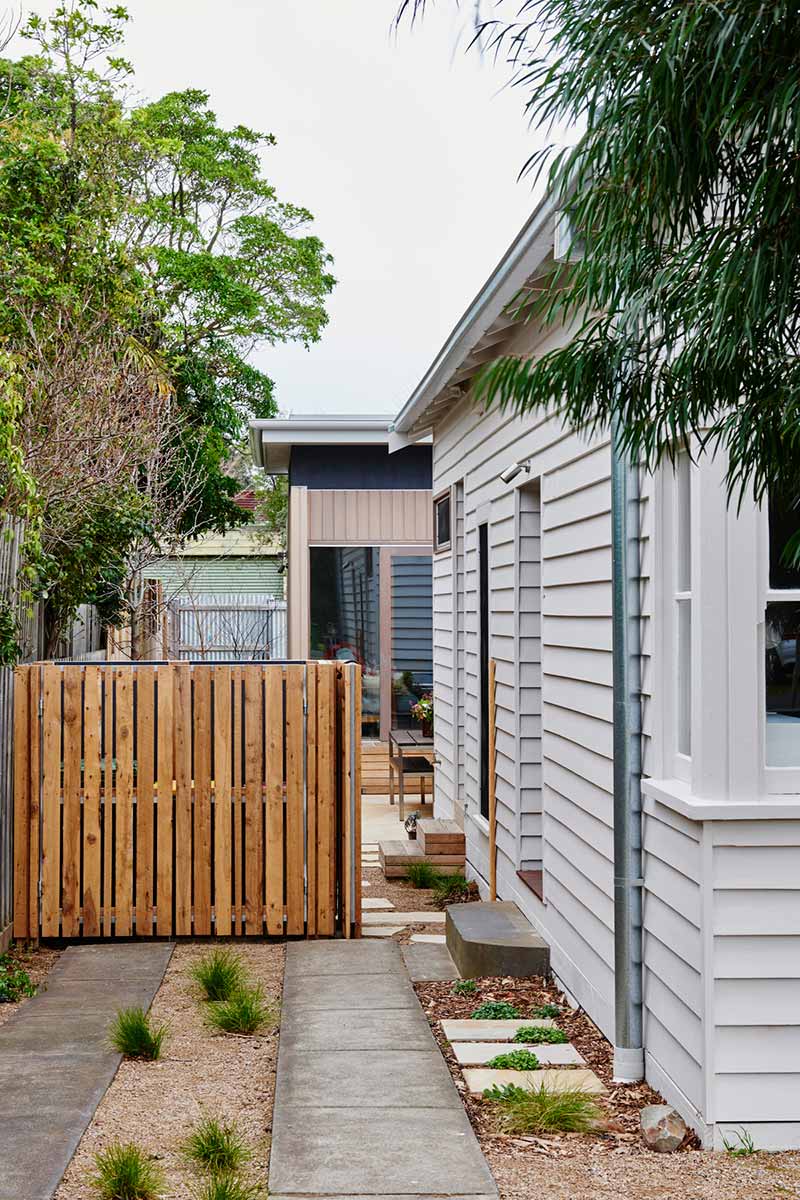 Architects: Irons McDuff Architecture
Photography: Nikole Ramsay