From concept to completion, this new home extension is an example of what Philip Stejskal Architecture, can do, turning a suburban house into a superb home.
With the clients desire to have a space that was open, offering a ton of natural light while becoming a cohesive unit with the outdoors, the architects delivered in spades.
From the exterior, the roof of the home bends and slopes in seemingly odd directions, but step inside to discover just how such architecture looks and feels within, providing additional light along the kitchen and dining room ceiling, as well as an upper balcony nook that peeks out from the side of the home.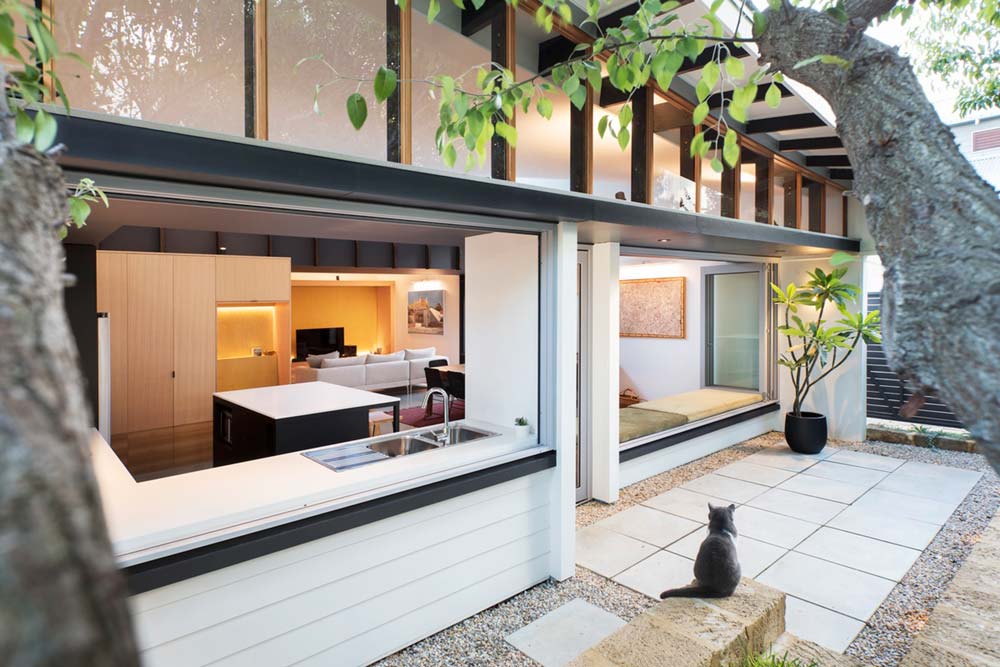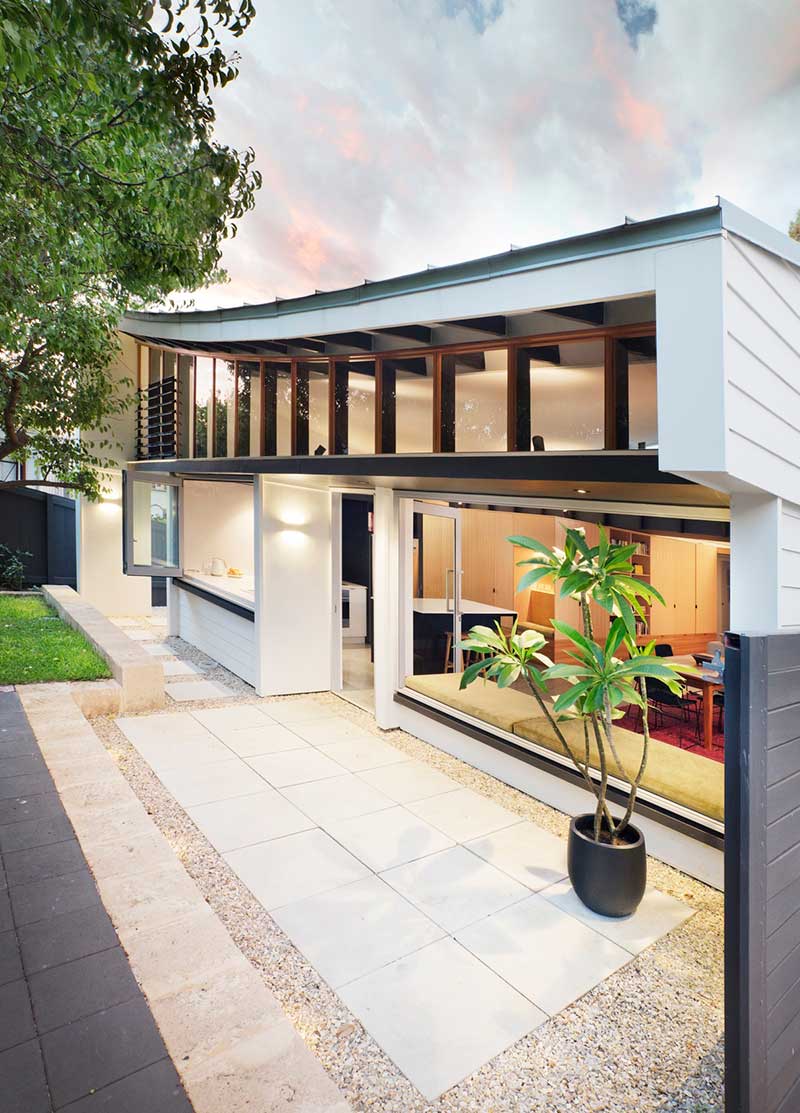 With the kitchen, dining and living area all coming together on the main floor, they open up to the outdoors through a windowed inset seating space, as well as a pass-through kitchen bar, with a clean black, white and wood color palette sets the tone for the home throughout.
Offering a bathroom that is fueled by white walls and flooring, and mirrors from end-to-end, it showcases just how clean and bright a space can be – epitomizing Forrest Street Extension perfectly.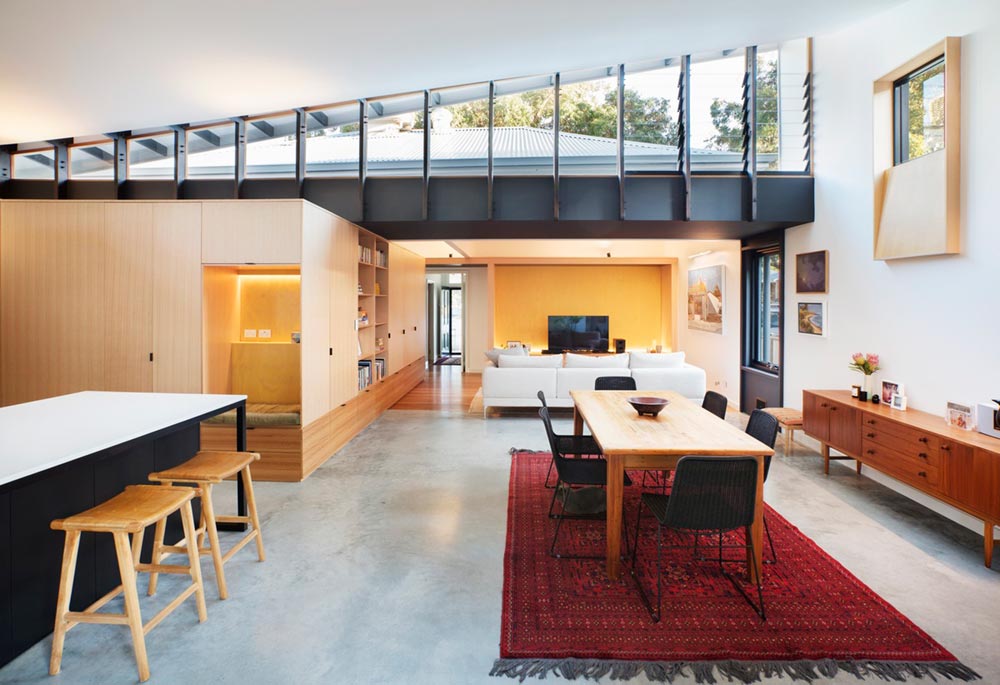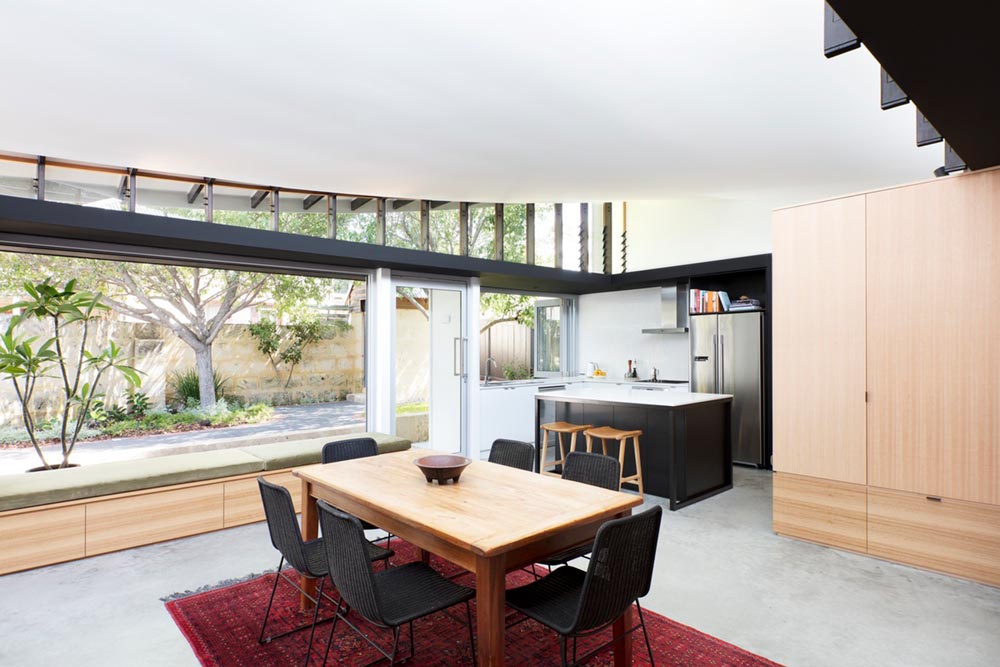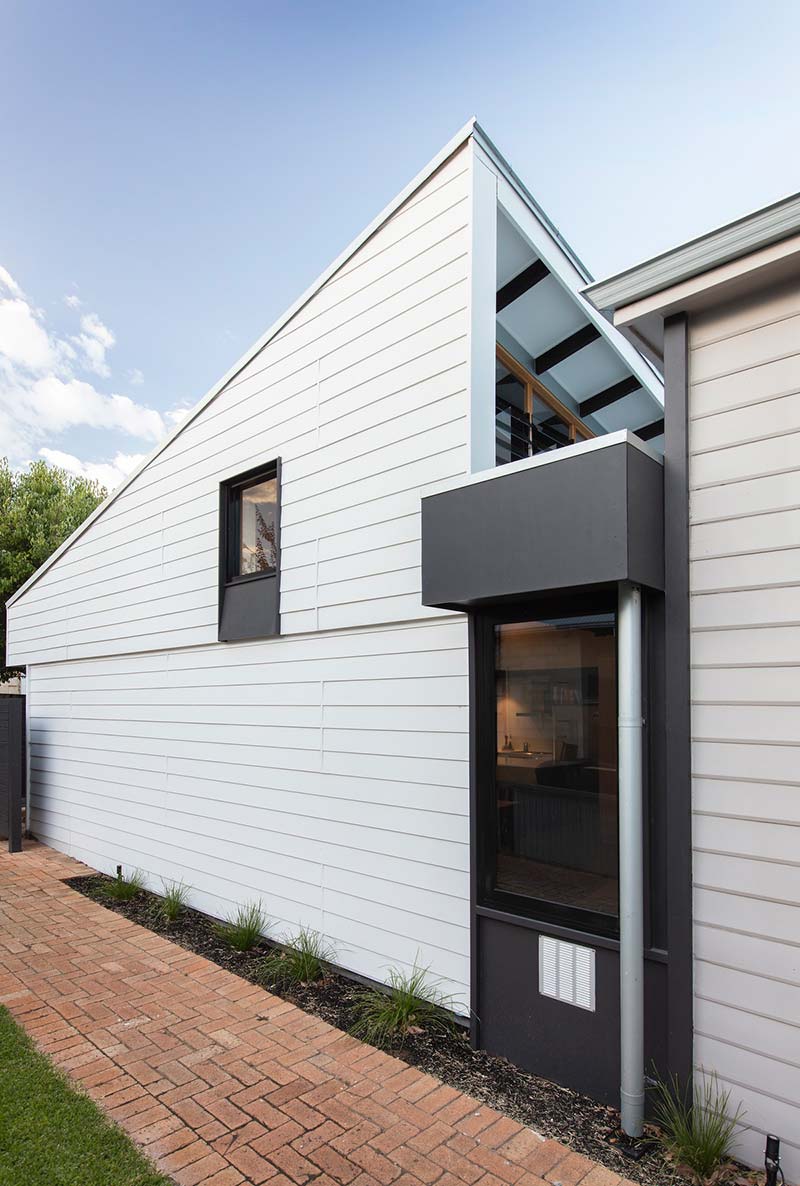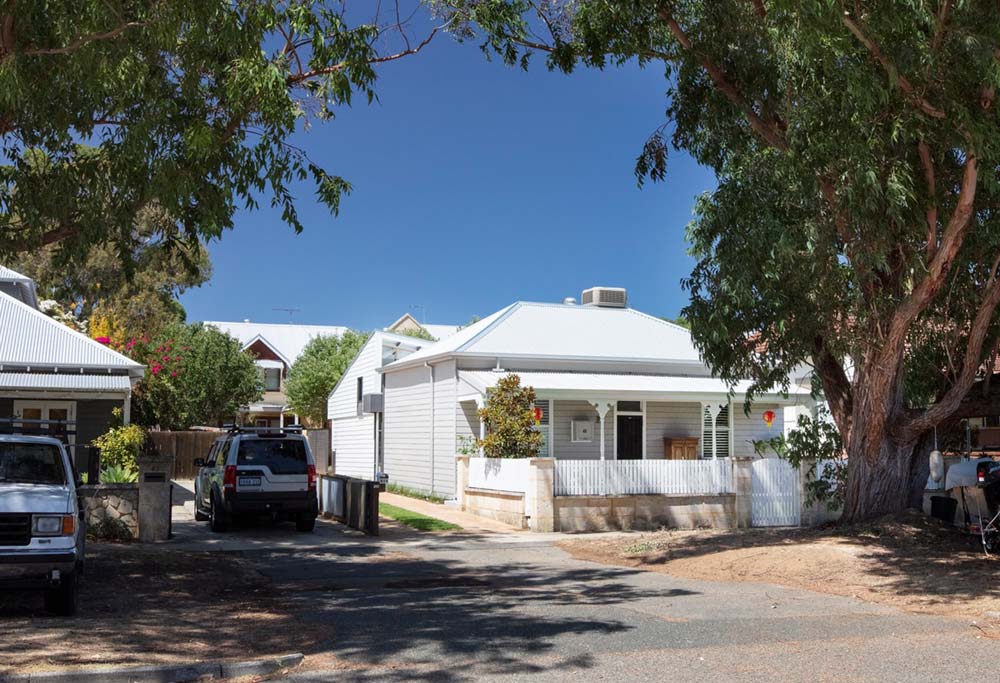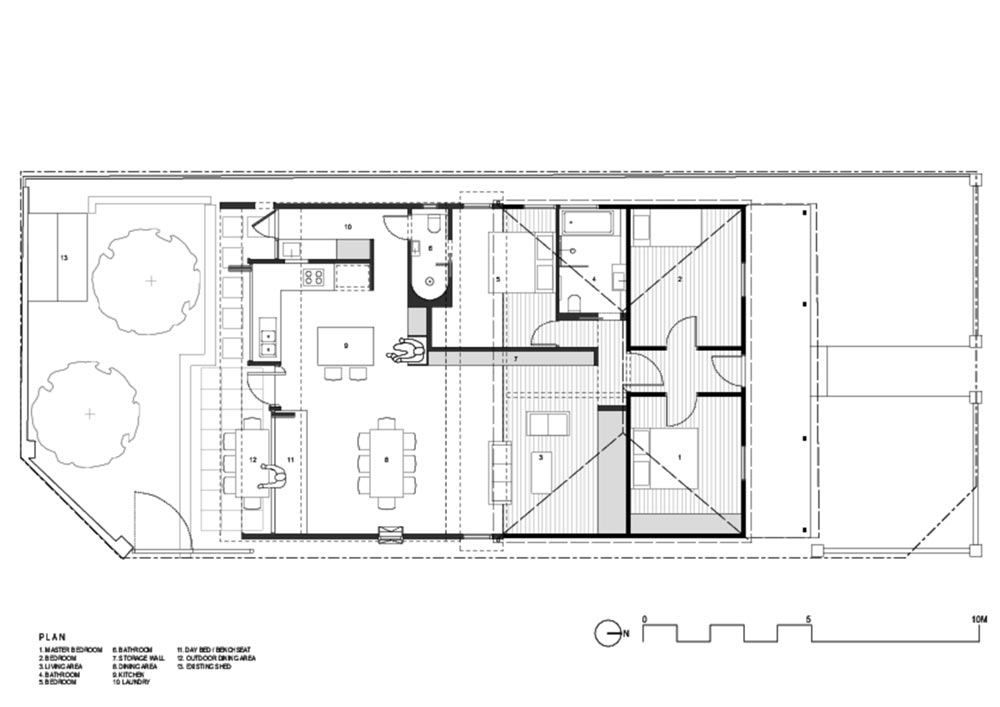 Architects: Philip Stejskal Architecture
Photography: Bo Wong