Fabled after the whimsical Victorian era, this second floor home addition blends traditional and modern magnificently within this small terrace-style house.
Filled with light and fueled by crisp edges and a fresh white allure, this compact home exudes equal parts masculine and pretty from the exterior, and combines quaint and elegant within.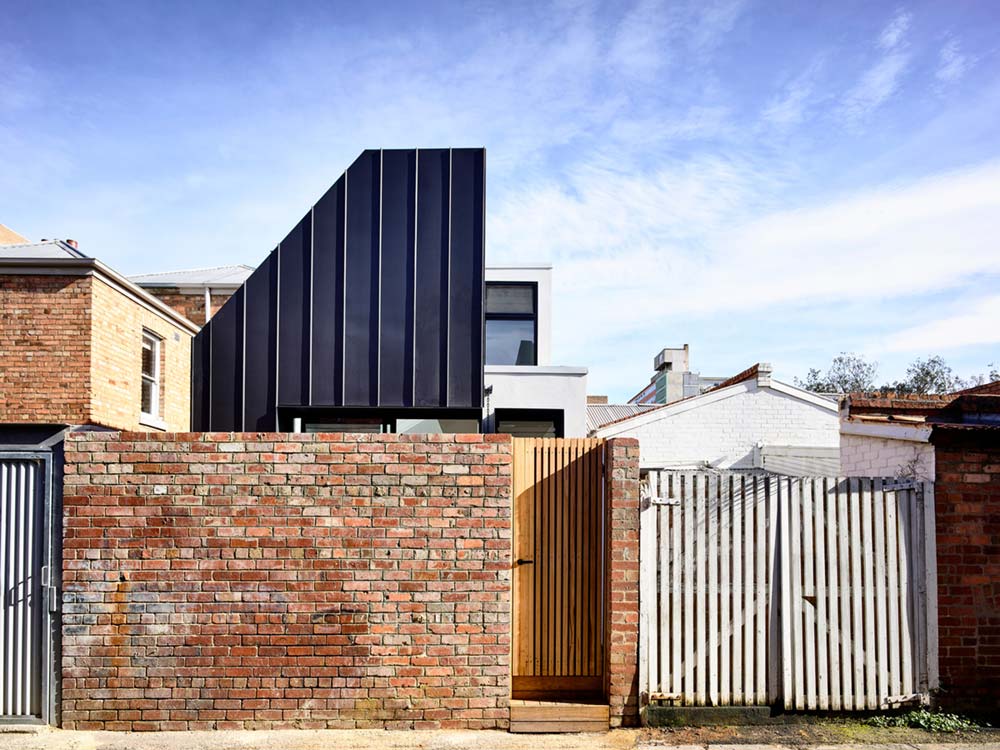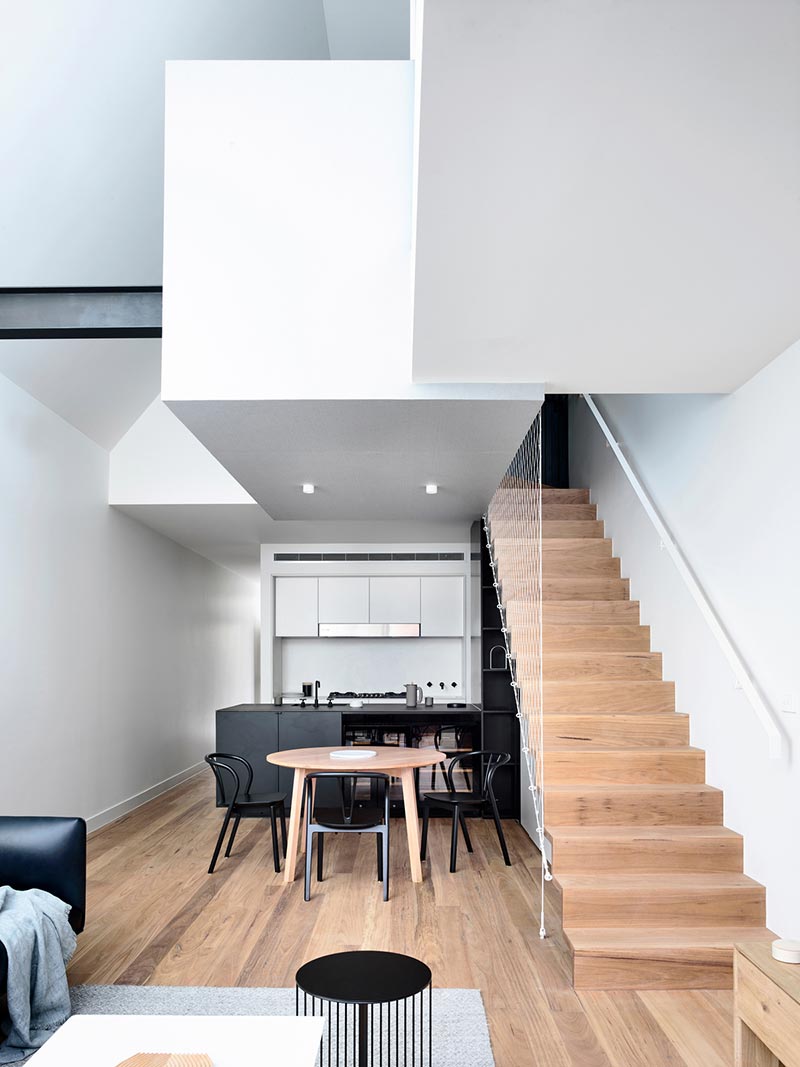 With solid vertical structural elements to work with, "those stairs!" provide an artistic display of poised perfection, floating and reaching without an obstructive railing – but instead, using a wire mesh banister to frame this wooden display.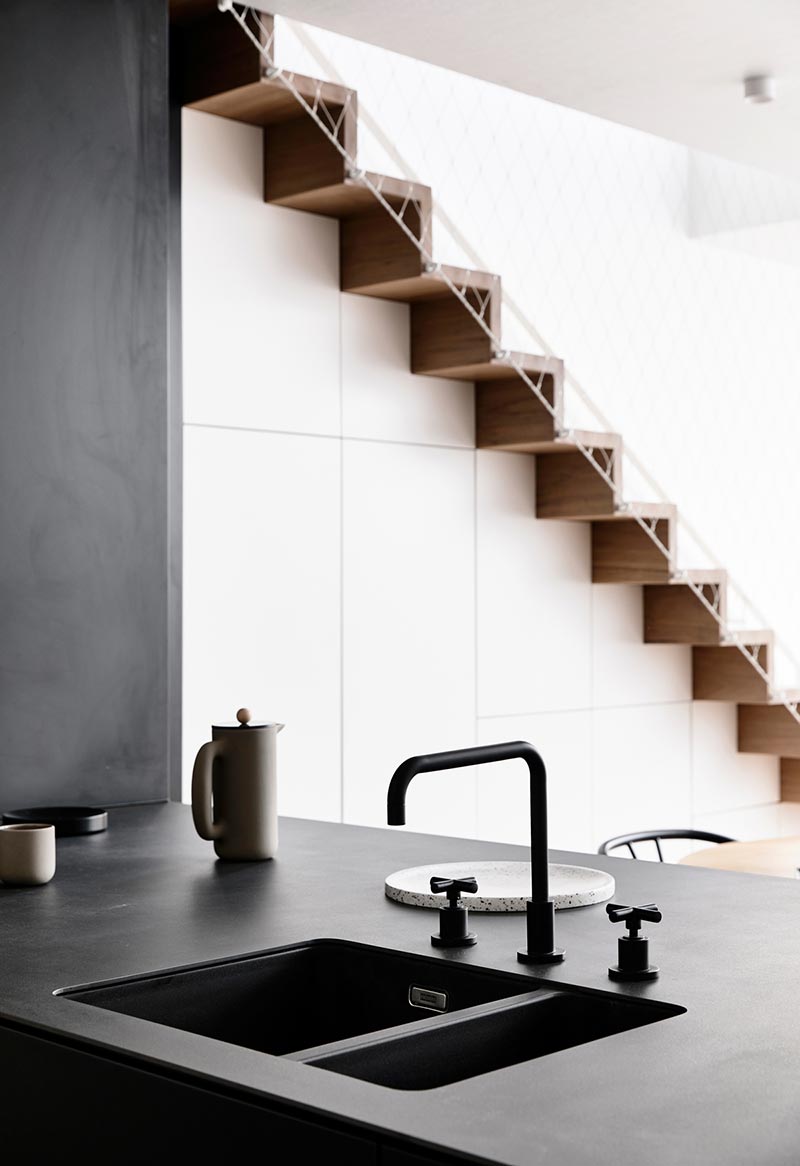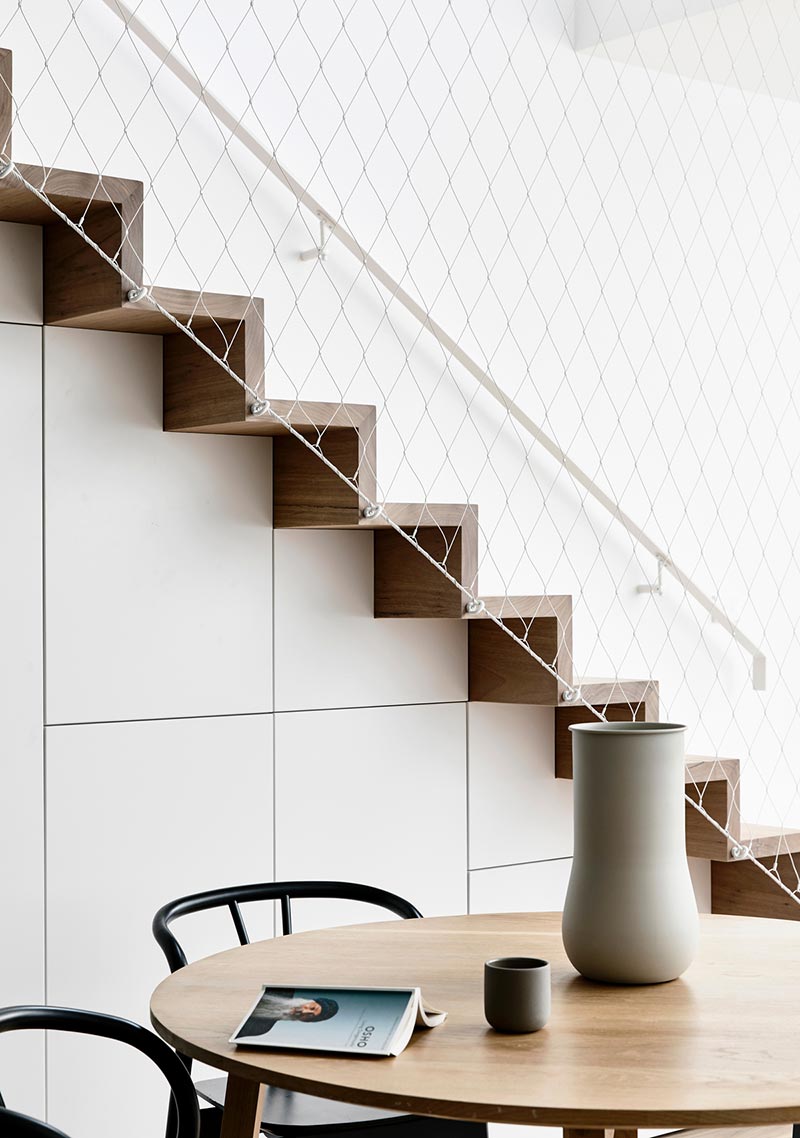 Offering a floating study above, the majority of this small modern home is bathed in shades of white, grey and black, with bold ebony cabinetry in the kitchen. Natural timber accents are found in the table, stairs and flooring, while slate grey tiles grace the bathroom, which offers a walk-in shower and basin sink atop a white cabinet.
Let's not forget the gloriously gritty brick backsplash that maintains the charm in the rear of the home, tying this space together in a textured savvy calm that both soothes and inspires.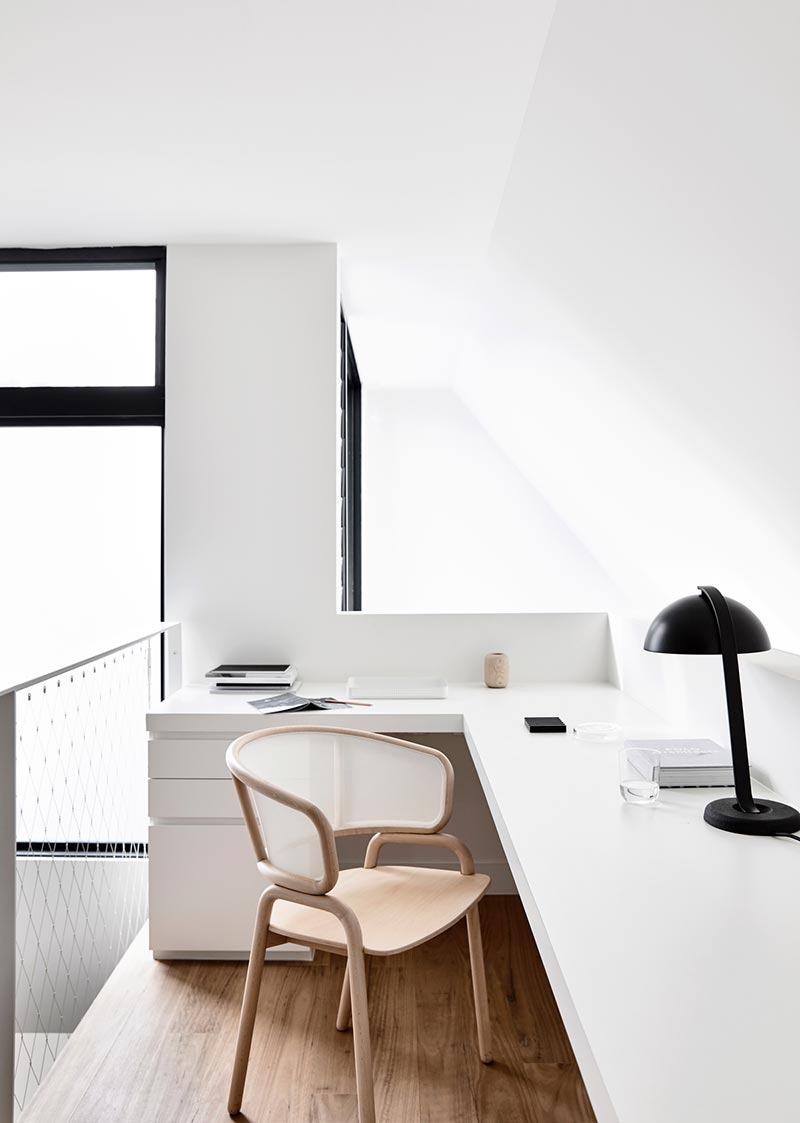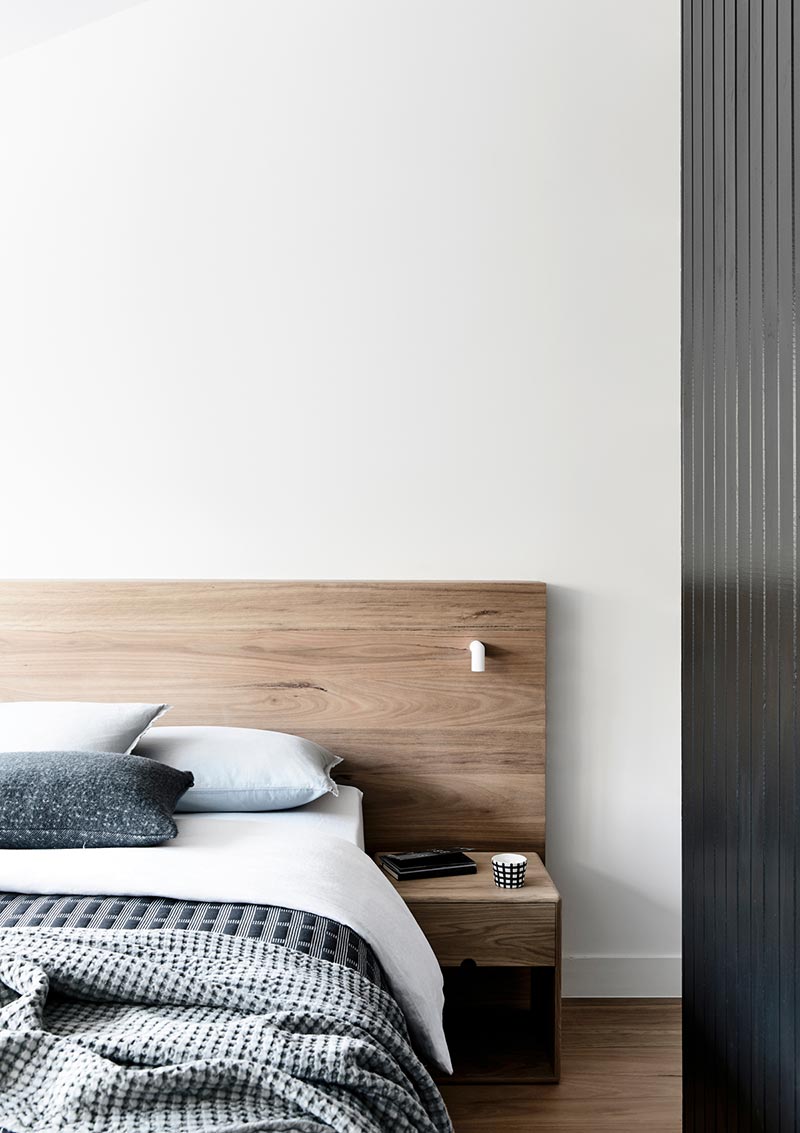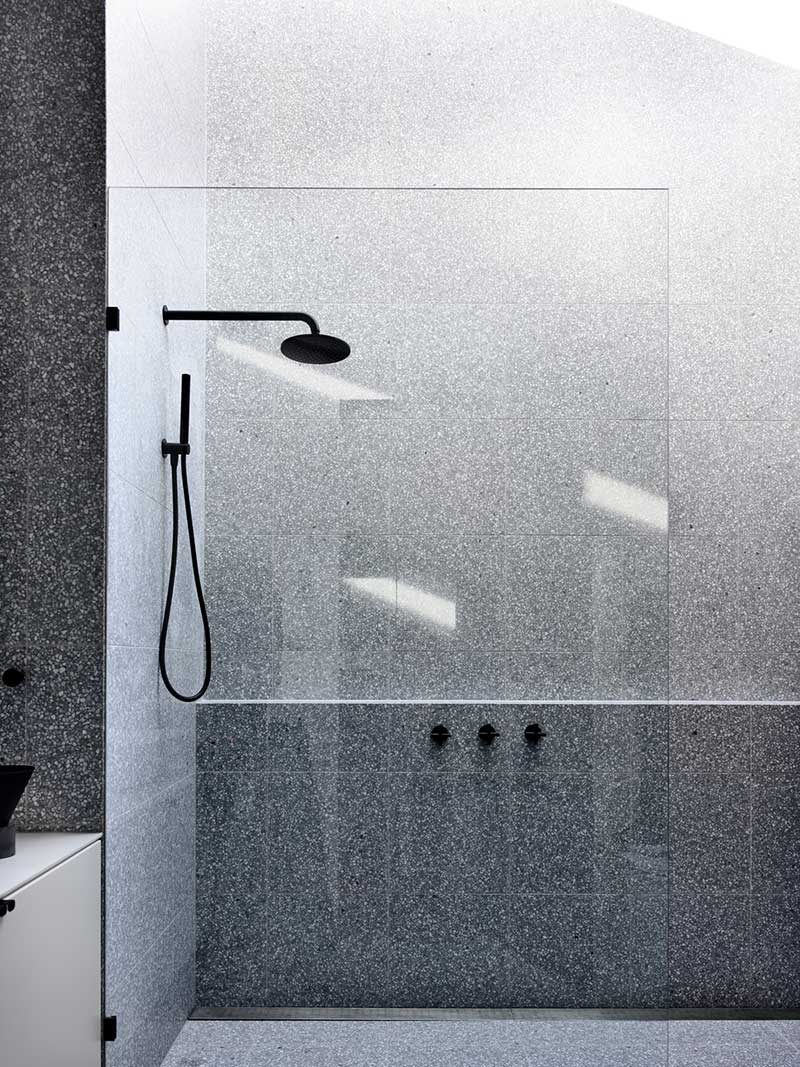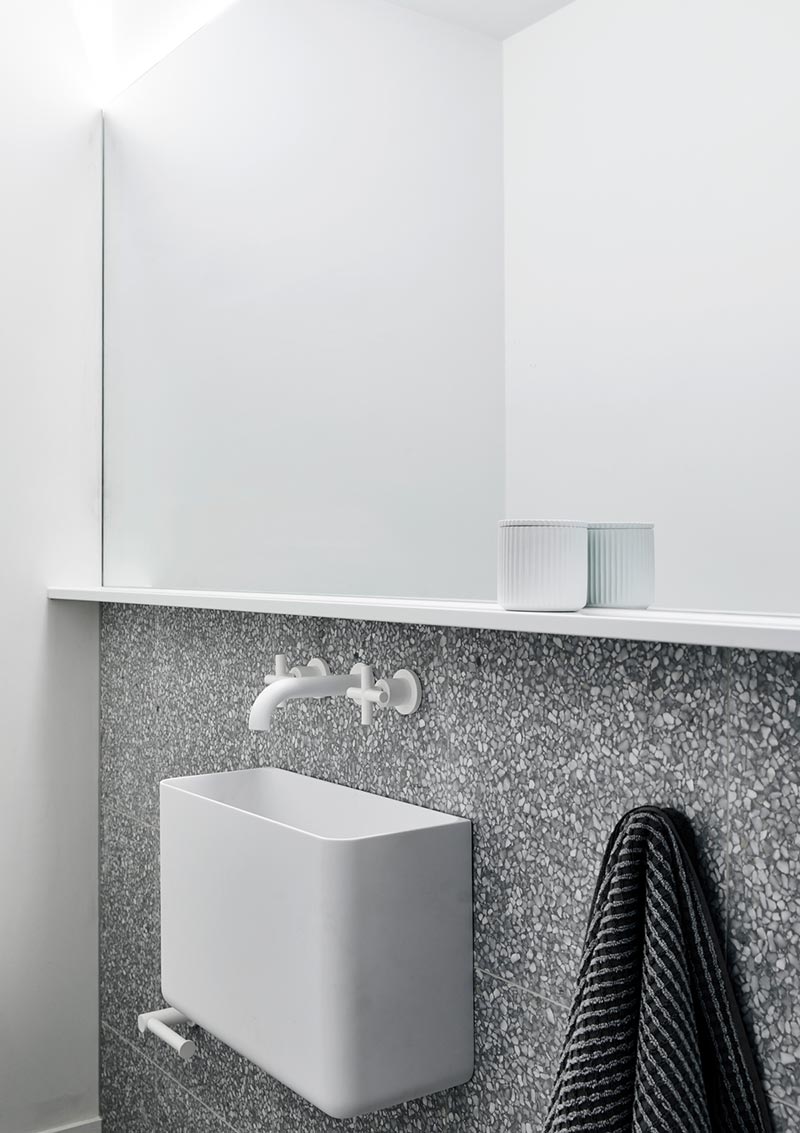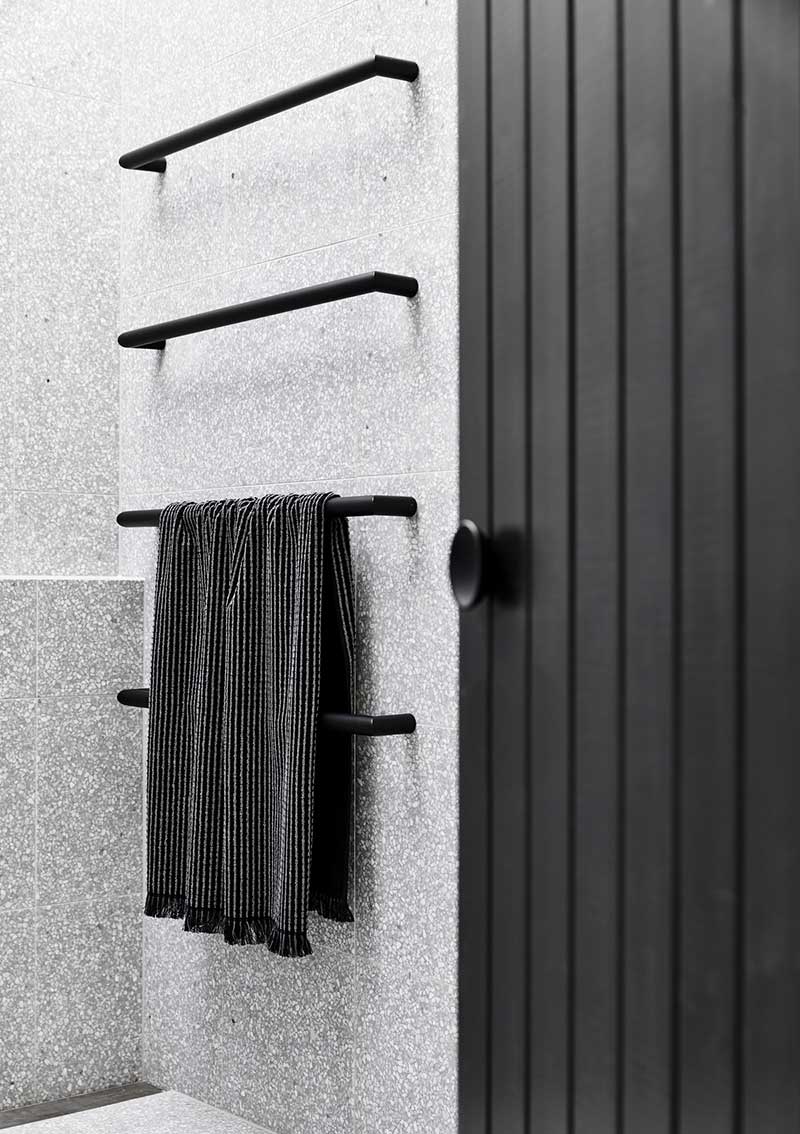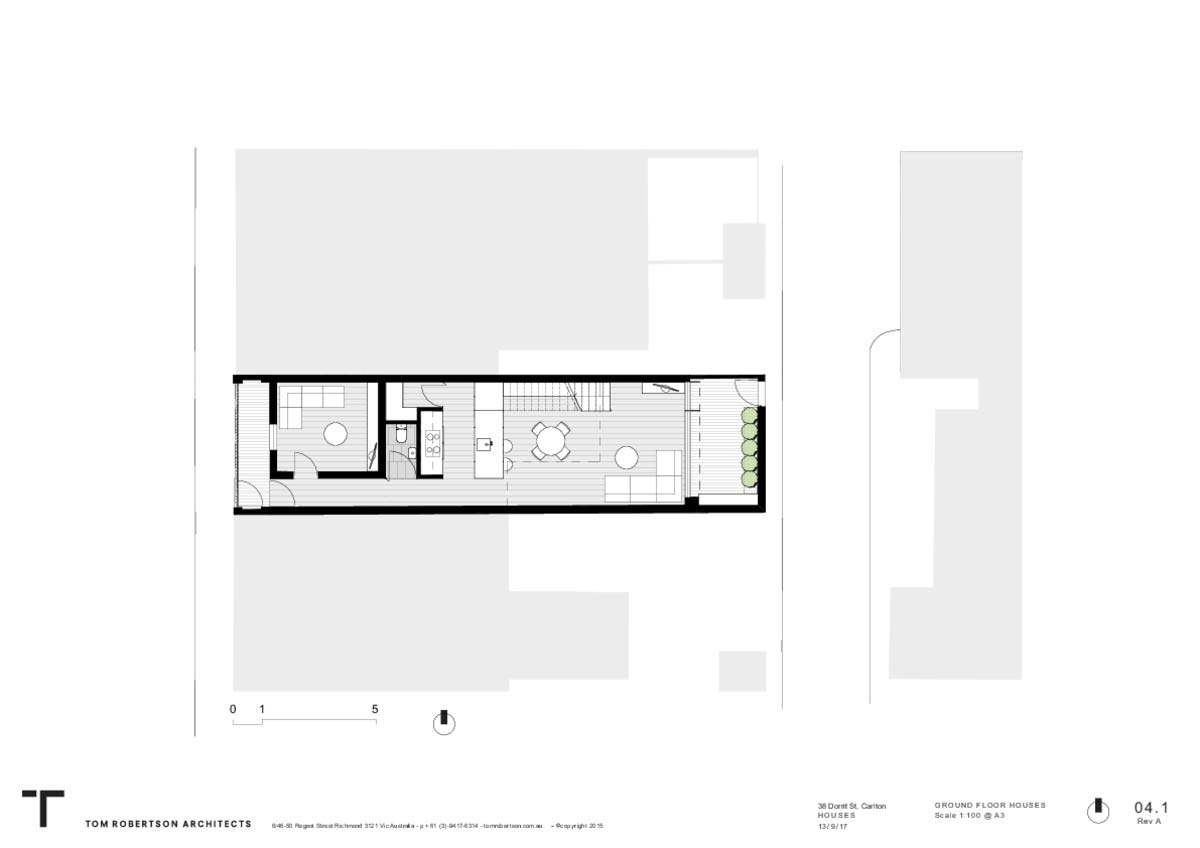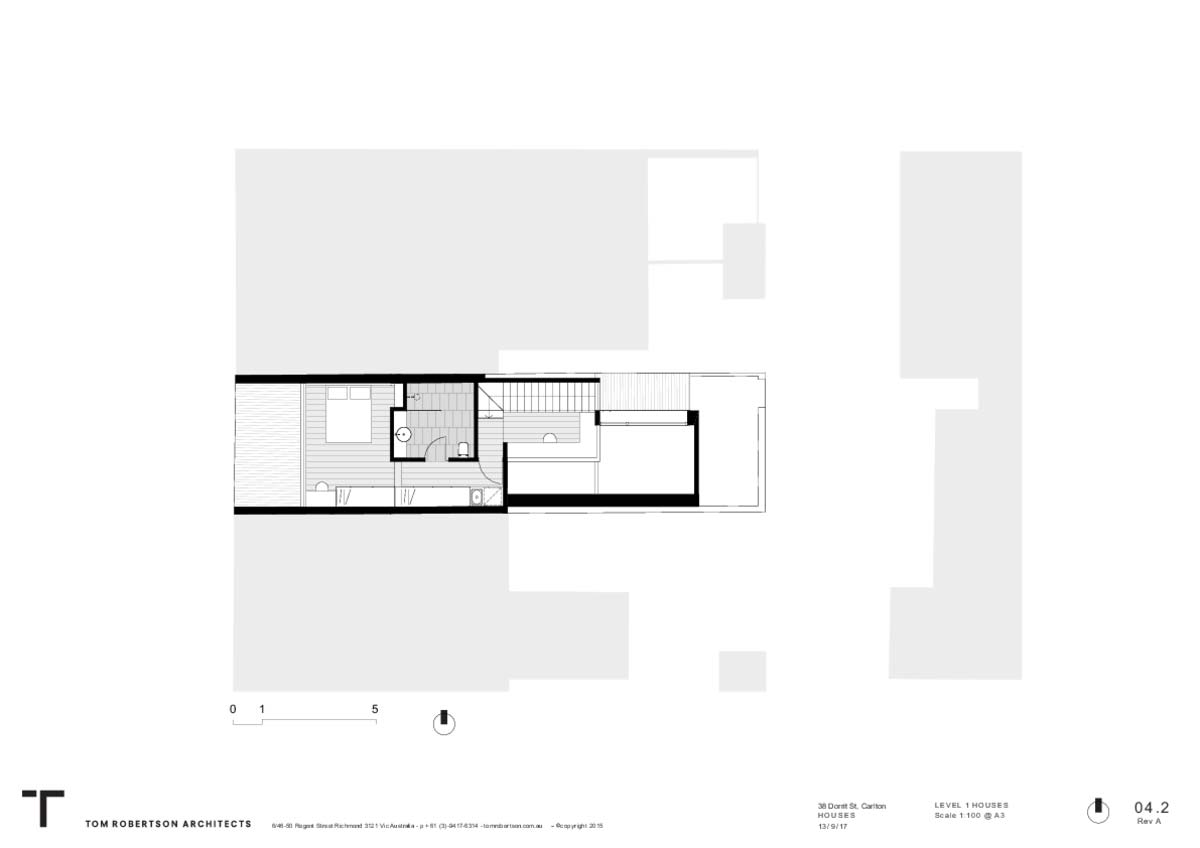 Architects: Tom Robertson Architects
Photography: Derek Swalwell