Grant House is part creative playhouse, part functional fort. A narrow single-story terrace home has been redesigned with a new extension for kitchen, living and dining spaces, infused with mesh stair railways, netted sitting nooks, and a hidden rooftop room – all found through a metal doorway, leading to an outdoor sitting area that is entirely Zen.
This playful residential space brings a pop of color into the kitchen with a lime green countertop, and keeps the fun going in the bathroom via bright orange rubber flooring and metal mirrors.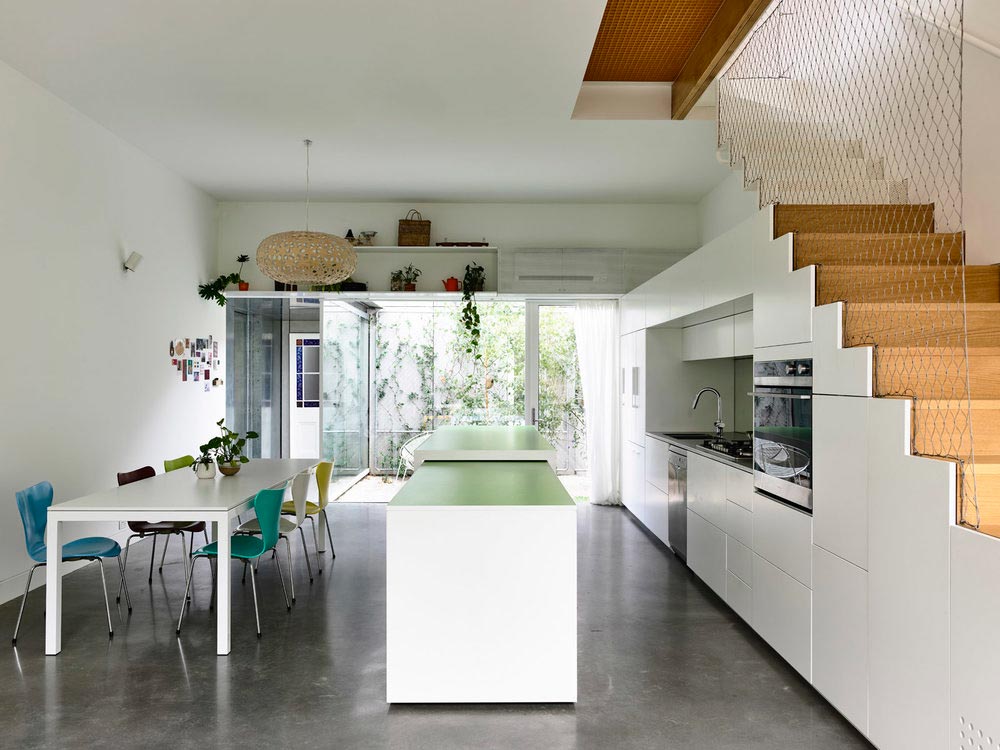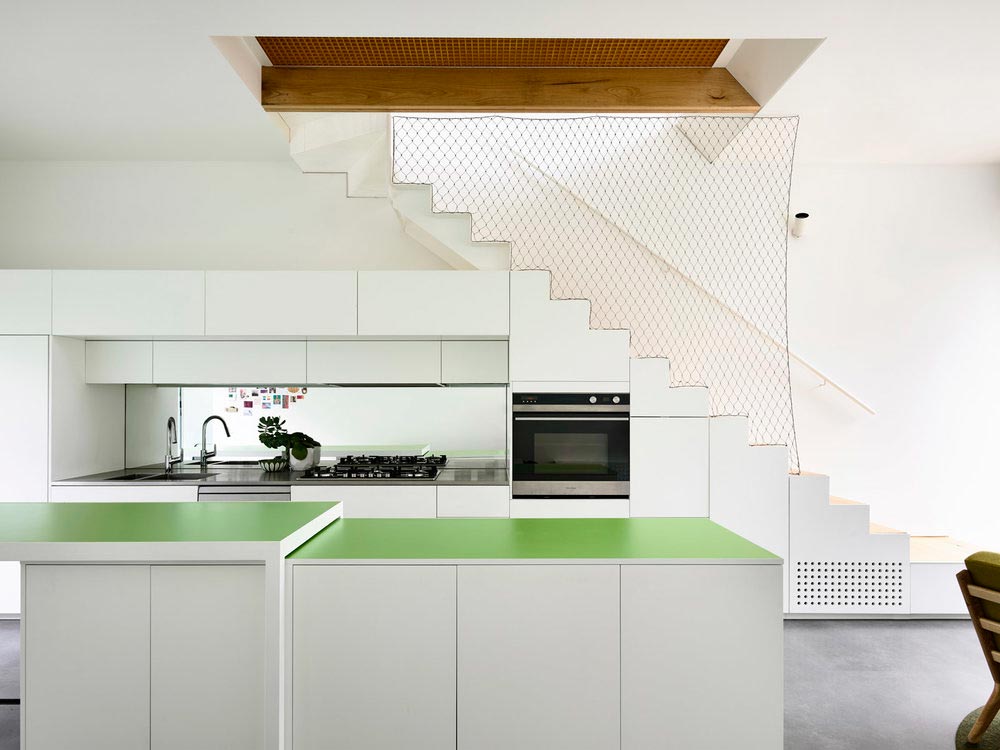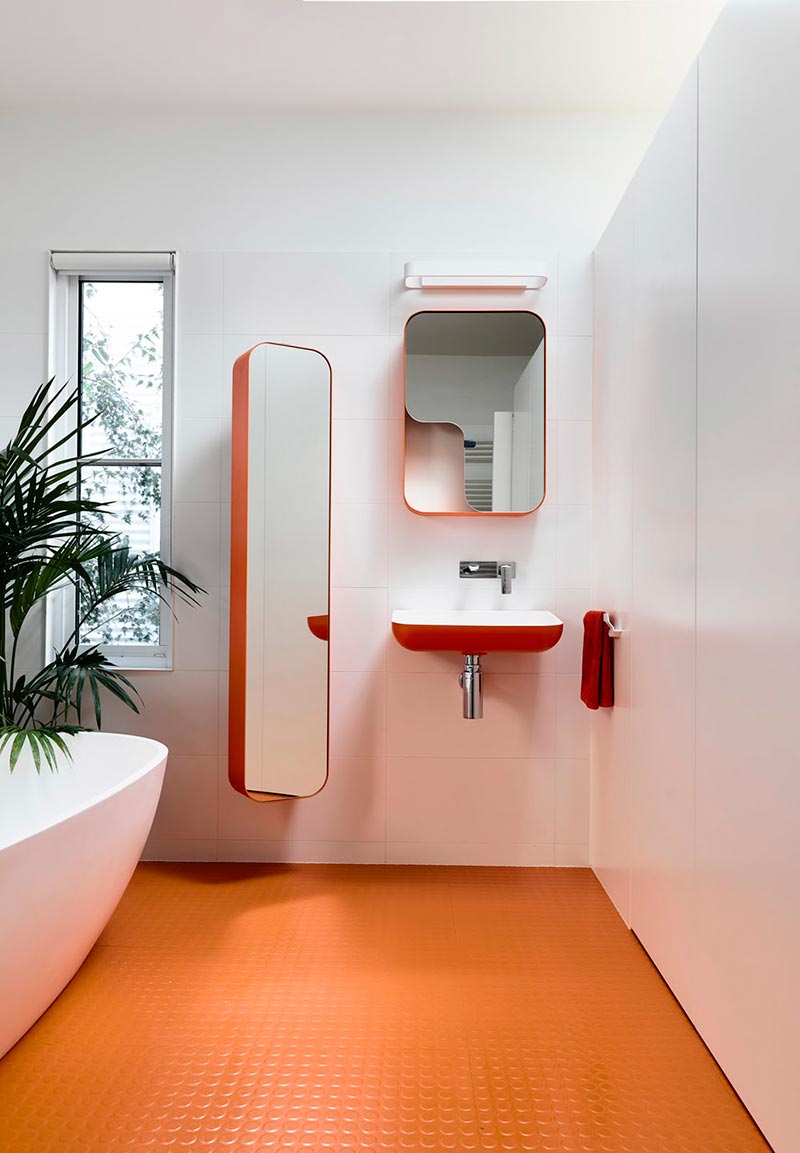 The entryway maintains this home's old-world charm, with rustic knotted pine flooring and a wicker lighting fixture to tie in said charm.
Round features are also a staple around this household; with rounded archways, curved mirrors, and even the exterior of the home rounding off its points, giving it a whimsical appeal in-step with its playful nature.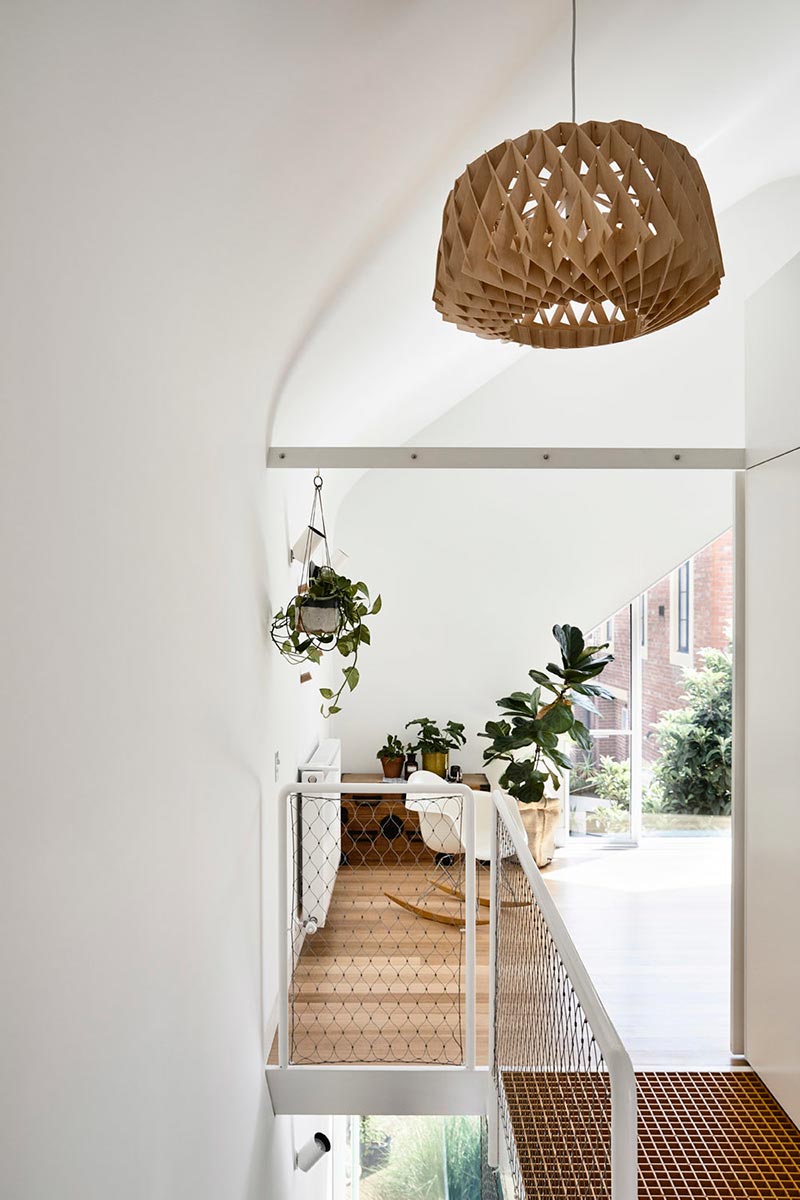 A master bedroom can also be found at the top of the home, looking out through the uniquely shaped window that provides a garden view.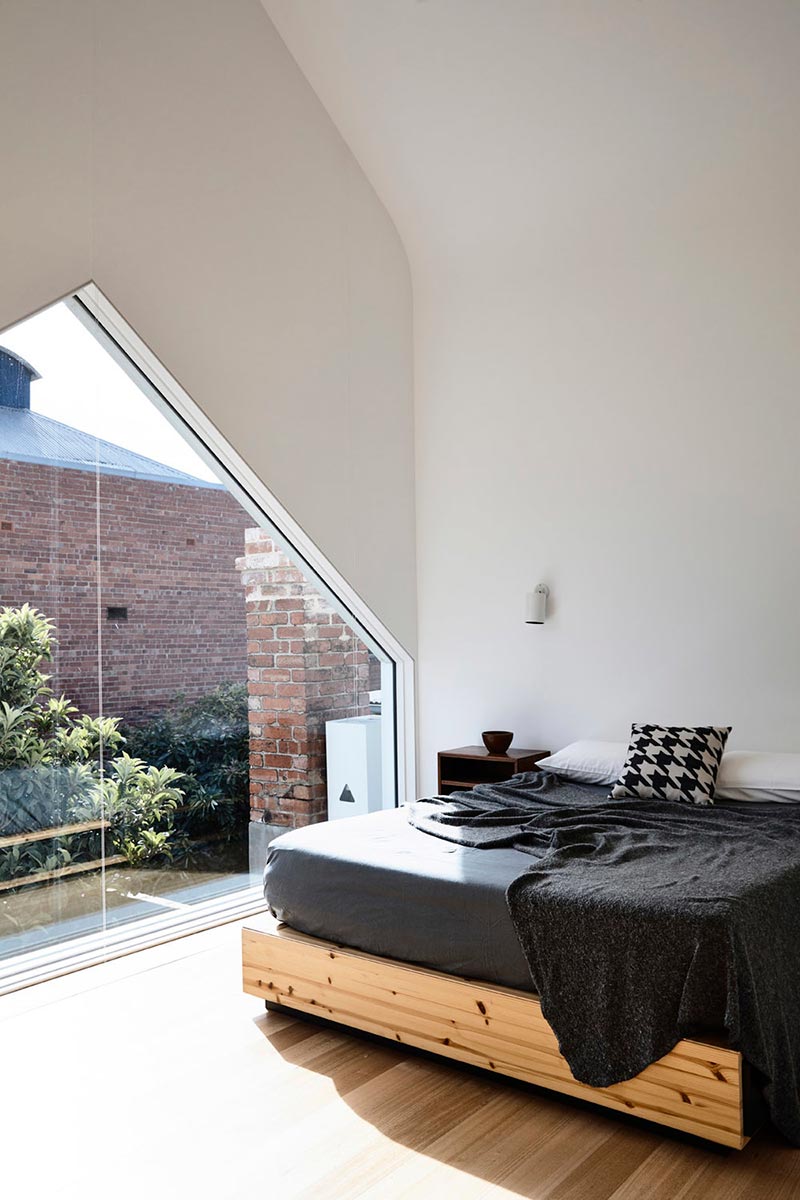 End-to-end, top-to-bottom, Austin Maynard Architects did a bang up job of turning traditional into delightful within Grant House.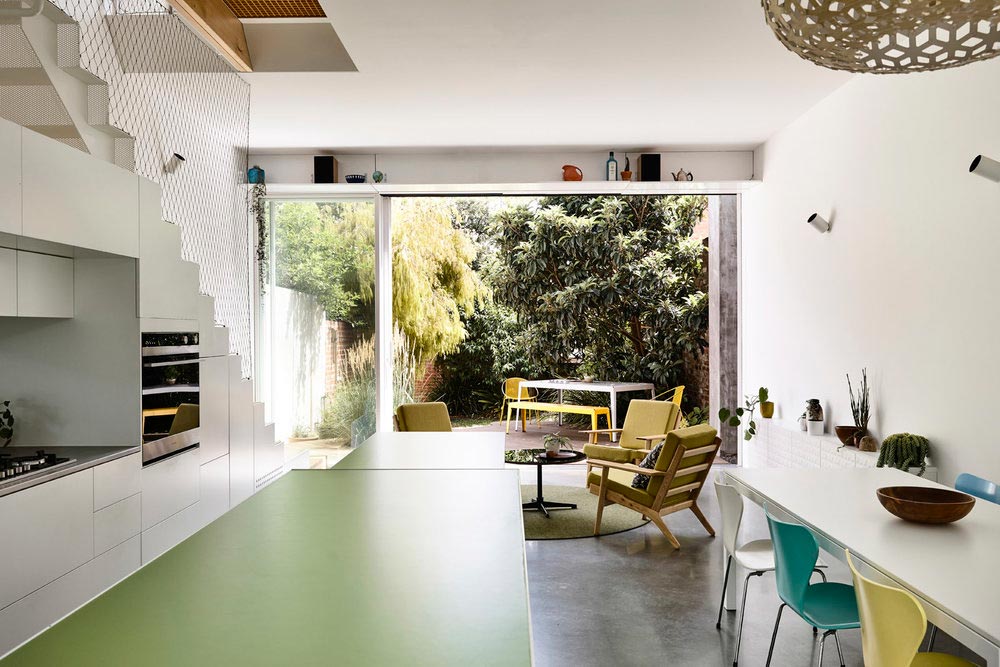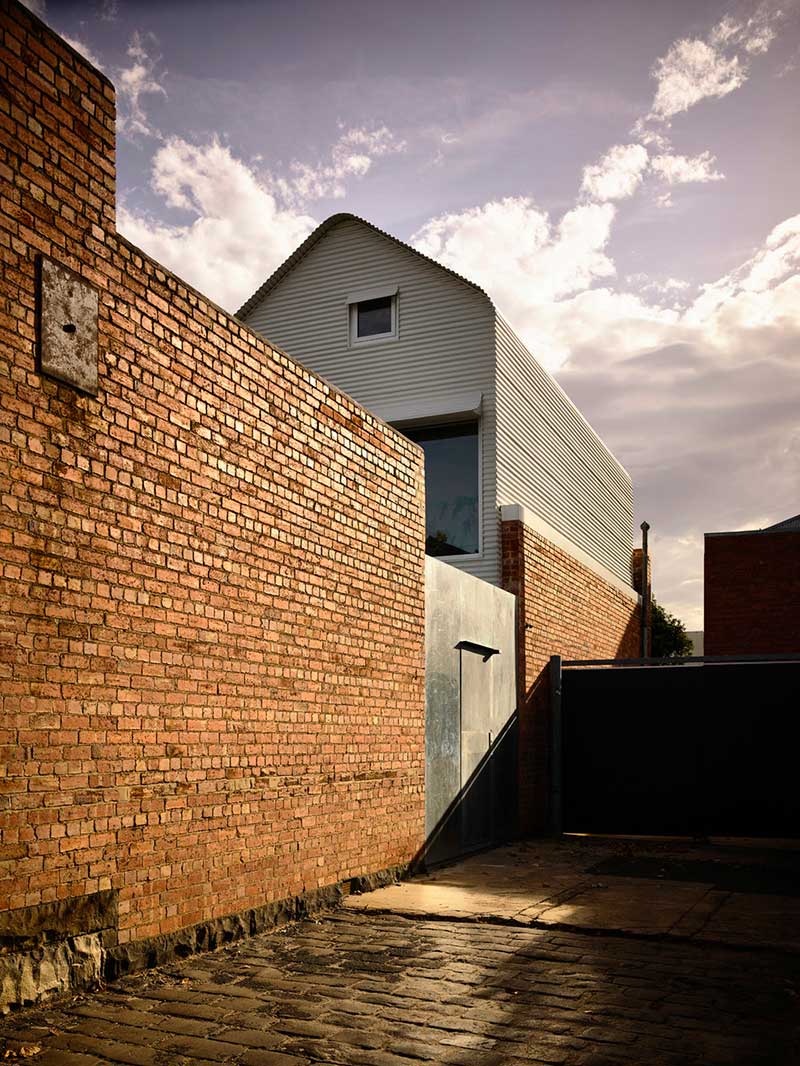 Architects: Austin Maynard Architects
Photography: Derek Swalwell